Atlas VPN Review – An Honest Report
Honest Atlas VPN 2020 Review – What's The Truth?
Thanks to LTL Mandarin School student Ian, for this Atlas VPN review, his VPN of choice in China.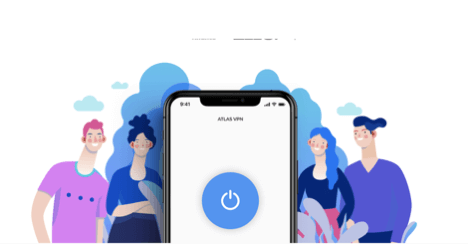 Atlas originally caught my attention with unique features and a goal of changing stereotypes about free VPNs.
But, does Atlas VPN protect from leaks or allow accessing geo-restricted content?
Can you trust the no-logs policy they claim to guarantee?
In today's article, we'll dig deep into everything you need to know to decide if Atlas VPN is worth it.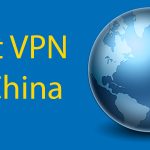 Best VPN into China (2023) || The Best VPN's To Use In China
The Best VPN's to use for China. With the sheer amount of different VPNs available, it is hard to know which is the best VPN into China. Here's our guide.
Meet Atlas VPN
Website: atlasvpn.com
Based in: Delaware, United States
Apps: Android and iOS (desktop applications are coming soon)
Servers and locations: 500+ servers in 17 countries (Premium version)
Logs: Minimal data collection necessary for app improvements
Encryption and protocols: AES-256 — IKEv2, military-grade encryption
Price: Free; the Premium plan costs $9.99 per month or $49.99 per year
Netflix: Works
Torrenting: Works
Key Factors I Like about Atlas VPN
Reason 1 – Atlas VPN – No Data Caps
Most free VPN services put data caps, meaning your VPN usage will be limited.
That's what makes Atlas VPN different – even with the free version of the app, you can use it as much as you like.
It's incredibly convenient if for streaming or using torrenting applications.
Reason 2 – Trusted by the Media Lzeaders
Atlas VPN was launched only six months ago, but, during this short period, the communications team was able to establish relationships with media leaders.
The product was already featured in articles of media leaders, such as Forbes, The New York Times, The Washington Post, Fox News, PCMag, and many others.
Reason 3 – No-logs policy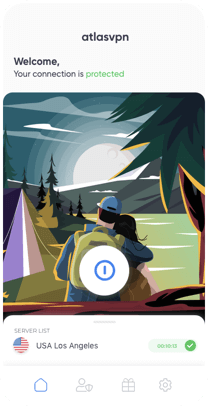 Typically, free VPN services collect users' data and sell it to third parties, like advertising companies.
If not that, they make money by implementing ads into the app.
That's why users tend to be skeptical about free VPNs — finding one that's fully transparent about their logging policy can be tough.
Here's what makes Atlas VPN different and better:
It collects only a minimal amount of data that's needed to provide full VPN functionality and comply with applicable laws.
To use the free version, you don't even need to register! The fact that there's no account registration in the free version speaks for itself!
Atlas VPN Privacy Policy claims: "We are a no-logs VPN: we do not collect information that would allow us to trace Internet usage on Atlas VPN back to individual users." No information that could expose users' internet activity or can be used to identify you is collected.
Also, all user information is encrypted, making it impossible to read nor intercept.
Being transparent in their communication, Atlas VPN states they may collect application data (to ensure smooth app functioning), your IP address, device data (operating system, approximate location), and the device ID (for marketing purposes only).
Technologies Behind Atlas VPN
Being a bit of a tech lover this sort of thing is important to me when choosing a VPN. Apologies if some of this is a little complex, but the crux is, Atlas VPN is super safe because of the following!
Currently, the Atlas VPN application for Android and iOS runs on the fastest and safest protocol — IKEv2, which is considered to be the most advanced industry solution.
Atlas VPN operates running on AES-256 encryption: the same technology is used in financial and military institutions.
It is practically unbreakable: hackers cannot intercept the locked information.
Even if someone managed to get their hands on your data, they would not be able to read it — it would be a pile of random symbols, to put it simply.
In a nutshell – your data is safe and secure.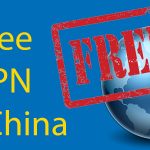 Free VPN for China // 8 of the Best VPNs (for 2022)
Free VPN's for China // The One's You Must Download What is a VPN, why do I need one, and which one is the best free VPN for China? All of these questions, plus much more are answered below! What…
Atlas VPN Features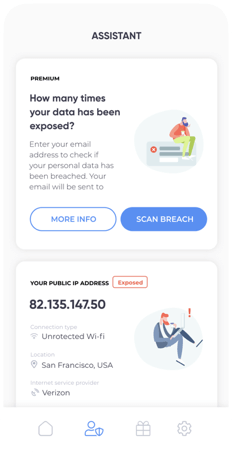 Although Atlas VPN is still at the early stage of development, it already has multiple great functionalities such as:
Military-grade encryption
Industry-leading protocols
A large number of servers to choose from.
Atlas VPN also guarantees a no-logs policy, safeguards you from entering malicious sites, or protects from information leaks.
One of the unique features this VPN offers is the functionality to check whether your data has been exposed in a data breach.
As of today, Atlas VPN lacks some essential privacy features, like Kill Switch, Multi-Hop, or Split-Tunneling.
That said, Android users do have an option to turn on the native built-in "Always-on-VPN" feature via device's settings directly, so it's hardly an issue.
No Leaks
If you connect to one of Atlas VPN servers, you'll be safe knowing you are safe from IPv6, DNS, or WebRTC addresses leaking.
The tech team used specific technology solutions to prevent any connection flaws.
Netflix and Torrenting Allowed ✅
Both free and premium app versions allow streaming Netflix: it unlocks the UK and NL Netflix libraries.
That's quite impressive for a VPN that is both new and completely free and a big factor for me when choosing it as I use Netflix a lot in China.
In the future, Atlas VPN plans to continue supporting Netflix and expanding the accessibility of other streaming platforms.
Either way, Atlas VPN is an excellent service for streaming, especially if you don't want to overspend.
A sneak-peak of what Atlas VPN looks like: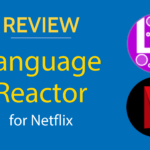 Language Reactor for Netflix ⭐️ Your Next Favourite Learning Tool
What if we could learn foreign languages by watching our favourite shows? Well.. it is now possible with 'Language Learning with Netflix'!
The Final Word: Is Atlas VPN Worth It?
Yes, you should give it a shot!
Considering it's a free service that respects your privacy, doesn't bombard you with annoying ads, uses the best technology solutions in the market, it's safe to say that the service is worth your time – and money – if you decide to purchase Premium.
Atlas VPN – FAQ's
Can I use Atlas VPN on my device?

At the moment, Atlas VPN offers an application for Android and iOS devices. The team should launch both Windows and macOS in the summer of 2020. There's no information about other platforms or browser extensions, just yet.
Is Atlas VPN free?

Yes there are free and premium subscriptions
What is a VPN?

A Virtual Private Network.

It is a service that provides private internet access and therefore access to sites that may be censored or restricted in the country you're accessing it.
Want more from LTL?
If you wish to hear more from LTL Mandarin School why not join our mailing list.
We give plenty of handy information on learning Chinese, useful apps to learn the language and everything going on at our LTL schools! Sign up below and become part of our ever growing community!