WANT TO BE AN LTL NANO INFLUENCER?
We are offering mandarin learners the opportunity to have free online Chinese classes through our Nano Influencer Program.
What is a Nano Influencer?
A nano influencer has anywhere between 1,000 and 10,000 followers on social media. This doesn't have to be on just one platform!
How does LTL's Nano Influencer Program it work?
Through LTL's Nano Influencer program between 2 – 6 people can receive FREE online Chinese (or Japanese & Korean) classes together for up to 6 weeks! Between the group members, all you need to do is accumulate 10,000 points.
HOW TO GAIN 10,000 POINTS?
There are three ways the group can gain points together:
Posting on social media
Writing reviews
Making content
The first and easiest way to gain points is to post on your social media accounts. These are considered to be accumulative points. A post to 100 friends on FaceBook + 100 friends on Instagram = 200 points.
We don't discriminate against any form of social media!
Snapchat, TikTok, Facebook, Instagram, Twitter, LinkedIn, YouTube, Pinterest… Maybe even something we have never heard of before!
BONUS POINTS | Make Videos
Videos on social media gain much larger attention than text and images. We also recognise that these can be a lot harder to make. We want your friends to know that you're getting free online Chinese classes through our Nano Influencer program AND we want them to get your most authentic opinions on our classes.
What better way than video? Posting videos gets you a boost of 20% in point value. For example, posting a video to 100 friends = 120 points.
WRITING REVIEWS
We think LTL Mandarin school is the best way you could possibly learn Chinese. This is (obviously) a very biased opinion. It's for this reason we love reading the honest and non-biased opinions of our students on review websites.
After commencing your free online Chinese classes you can gain an extra 500 points for your group by posting an online review for us.
All you have to do is write about your experiences as you progress through your free Chinese course.
You can leave us reviews on: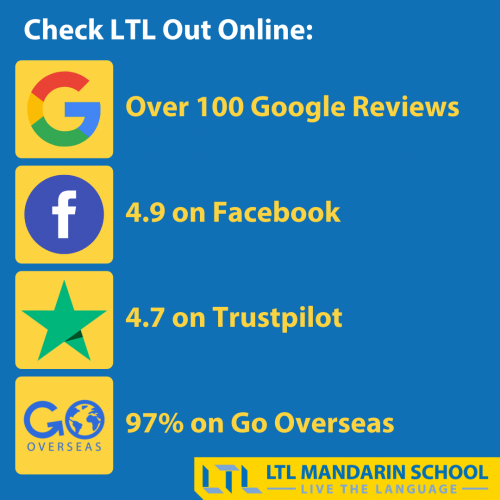 BONUS POINTS | Testimonial Videos
CREATING CONTENT
If you're not camera-shy, don't be limited to just one video! We have loads of topics we want to be covered on our YouTube channel.
For example, If you want to document your studies as Tobias and Mikkel did. We would welcome this kind of content on our channel in exchange for more group points.
Not comfortable on camera? Become a blog writer for us! We cannot get enough reviews of Chinese apps, TV shows and movies. Help us write one for more points!
Here's a breakdown of how your team can create 10,000 points.
| Action | Points |
| --- | --- |
| Post on Social Media | 1 follower = 1 point |
| Write a LTL Review | 1 review = 500 points |
| Create a Video (for our Youtube channel) | 1 video = 500 points |
| Write a blog | 1,000 words = 500 points |
| Comment on our YouTube Videos | 1,000 words = 500 points |
Things to know:
You can add 20% to your social media points by posting video content.
Video content must be pre-approved. Typically we want content around learning Chinese, China, Taiwan and Singapore.
Just like testimonial videos you don't need to edit these! We can help you with content ideas, editing and advice on how to make a good video.
Blog writing has a 1,000 word limit as a minimum. However, you don't have to stop at 10,00 words! For every additional 250 words, you'll gain +125 points.
Commenting on YouTube videos
Yes, you read that correctly. You can gain points for your tribe by commenting on our YouTube videos. Unfortunately, we won't be accepting comments like "cool" or "great videos". Rather we want to know you have watched the video and given some thought into your comments.
Each comment must be around 100 words
1 comment per video
After 10 comments, on 10 videos, 100 words long, you can then claim 500 points. Unlike blogs, you must complete 10 to claim the 500 points.
Don't worry we have nearly 200 videos to choose from!
GET ONBOARD AND CONTACT US
So by now, you've got your tribe and you're good to go. What next?
Next, you'll have to talk with the LTL Marketing Team.
Your main point of contact will be max at ltl-school.com or if your queries are about the courses are more general please drop a message to info at ltl-school.com.
We will take you through the Influencer Guidelines, make sure we're all on the same page for yours and our expectations and then we can get you started with your first FREE Chinese class!
Yes, you read that correctly! Once you have your tribe together we will arrange your first FREE lesson. We can't expect you to start making content without having first tried a lesson!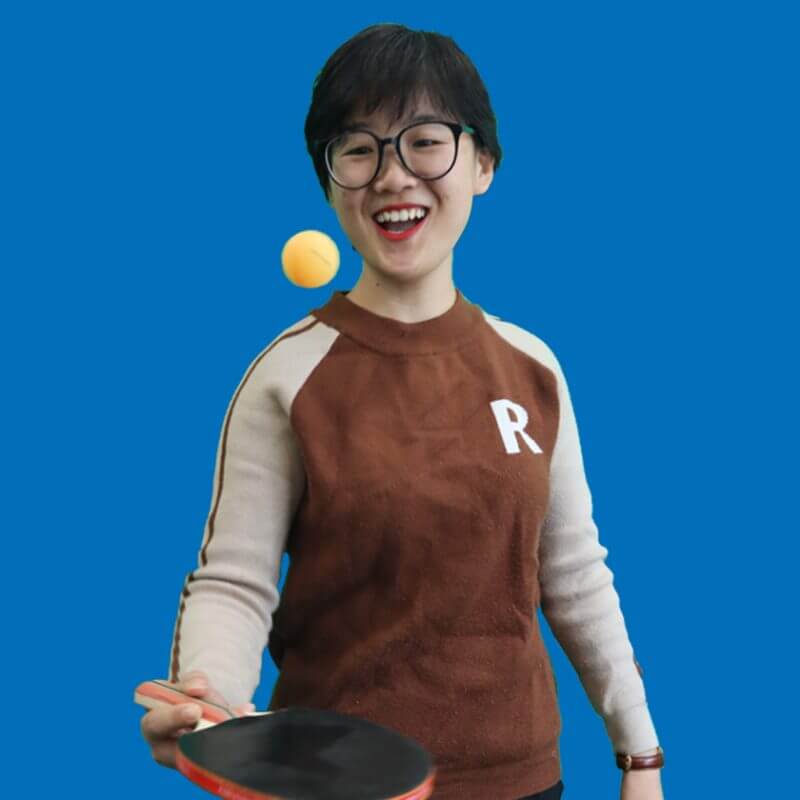 EARN MONEY PROMOTING LTL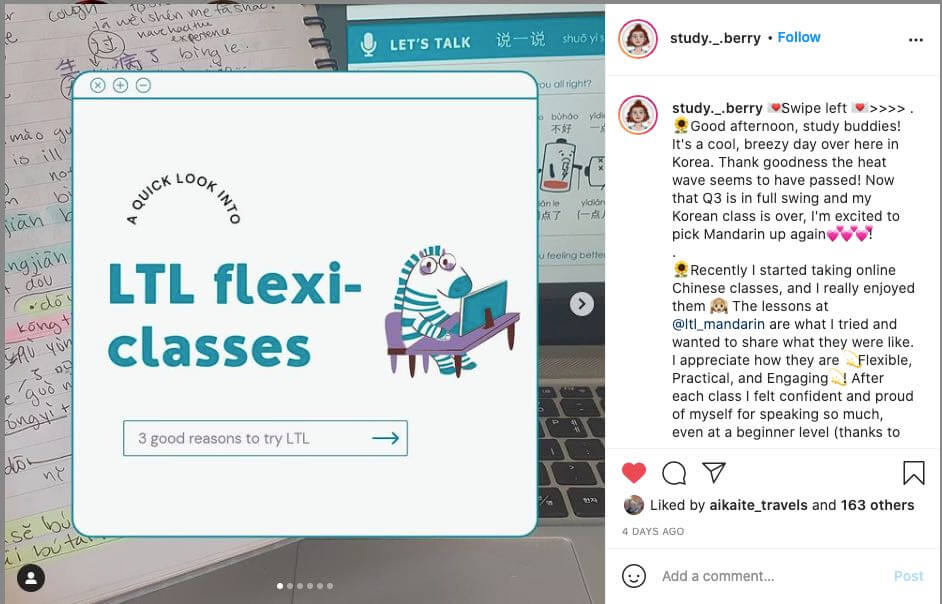 You can even earn money promoting LTL, as two of our followers, Natalie and Kate did above. You can find out more about this by clicking the button below.
FREQUENTLY ASKED QUESTIONS
Do nano influencers have to be in the same location?

No. We're coming to you!

Each influencer can post independent of one and other and then come together for online group classes.
If I reach 10,000 points by myself, can I take free lessons?

Yes! Go for it!

Your friends are welcome to join the class as well.
Do LTL control what we post on our channels?

Absolutely not!

We will never give you anything more than guidelines on what you post on social media. You have full creative control.
How long is a free class?

Free classes last for an hour.
Can you Marketing team help me out if I need?

Yes, of course!

As stated earlier we won't put words in your mouth.

However, if you want some creative ideas for videos, blogs, images or advice of any kind, we're always here to help. You can see and read about all our staff on our meet the team page.
Do I get paid for being a nano influencer?

No.

The idea with our Nano Influencer Program is to find people who are interested in Mandarin Chinese and happy to share all the great things going on their Chinese classes with friends.
When should I post on social media?

To maximise reach we would prefer it if you posted during peak periods on certain platforms. However, this is a guideline from us, it's not a dealbreaker if you don't follow these times.

FaceBook

Best times: 11 am or 1 pm.

Best day: Wednesday

Instagram

Best times: 11 am (Wednesday) 10 am (Friday )

Best day: Wednesday / Friday

Twitter

Best times:  9 am.

Best days: Wednesday and Friday

LinkedIn

Best times: 8 am.

Best day: Wednesday and Thursday

All

Please don't post on weekends.
How do we claim our free classes?

We will put you all in a WeChat group together.

As a group, you can decide if you would prefer your Chinese lessons through WeChat video call or Zoom. 

After you agreed upon a time, your teacher will call you on the agreed-upon day and time.
Can I post the same content on my channels too?

Yes!

If you want to post the same video or blog you made for on your social media you can do so. Double points!
Can I provide content in another language from English?

Yes! We run several websites for LTL Mandarin School not in English.

Scroll down to see all our language options (see the flags in the footer of the website.

If you see a language you feel comfortable writing in, you are more than welcome to contribute to these blogs.

We have loads of blogs on our English sites that we want to be translated so we can point you in the right direction for content to write about.