Learn Chinese Online FREE – How?
You can now Learn Chinese online completely free with us here at LTL Mandarin School.
But how?
Anyone, anywhere in the world can join our live, free Chinese online classes!
Our free online classes will be available no matter where you are based in the world and will run every Monday, Wednesday and Friday.
All classes will teach Simplified Mandarin and not Traditional Chinese.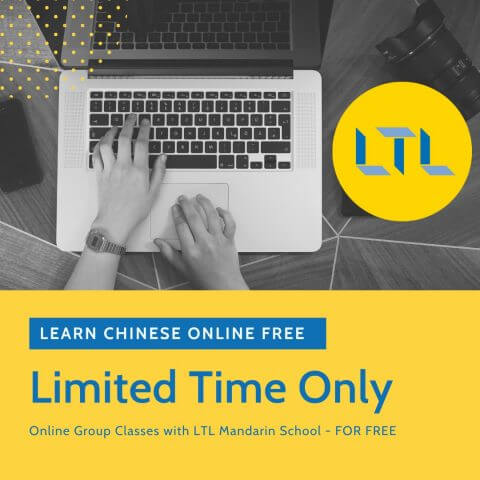 Learn Chinese Online Free with LTL
Lessons taught in Simplified Chinese
Can take part from anywhere in the world
Classes are live on Facebook
90 minutes per class
Monday, Wednesday, Friday
PLEASE NOTE – be sure to check the schedule below. Times are listed in CHINA TIME check with your timezone accordingly.