LEARN VIETNAMESE IN SAIGON || INDIVIDUAL CLASSES
Learn Vietnamese in Saigon with individual classes and a private teacher and start speaking on your very first day.
Our 1-on-1 Vietnamese Courses are all tailored to your individual needs and requests, as we give you all the tools you need to smash your goals and targets.
Want to learn Vietnamese for future job opportunities?
Need to know some Vietnamese to speak with friends?
Are you perhaps already living in Vietnam?
No matter your reasons for learning Vietnamese in Saigon, we will provide you with not only top quality personalised classes, but also a unique immersive experience into Vietnamese culture and lifestyle.
Before your arrival in Ho Chi Minh City we will organise a Pre-Course Talk.
Tailored 1-on-1 Vietnamese classes
55 minutes lessons
Choose 20 or 30 hours a week
Private Native Tutors
Homestay accommodation available
Group classes also available
This is a quick call to give us a better idea of your goals, requests and needs so we can organise the best language program for you.

A Personalised Program
Length – A week long, a year long, or anything in between
Classes – Choose between 20 or 30 hours per week
Content – We design the lessons according to YOU
Accommodation – We offer great Homestays in Saigon

The Best Teachers Around
Top Tutors – We only work with the best
Qualifications – All teachers are fully certified & experienced
Diversity – No class is the same, we teach what you need
Flexible – Schedule is organised according to your availabilities

Every Student Matters
24/7 Support – We are always available to help
Everyone welcome – All age groups and nationalities
Any questions? – Where to go, where to eat. We know
Talk to us – Classes, life in HCMC, issues. We're here for you

A Unique Experience
Fast progress – 1-on-1 classes are the fastest way to fluency
100% Immersion – Experience Saigon like a local
New friends – Every week, from all over the world
Keep in touch – Students often become life-long friends
LEARN VIETNAMESE IN SAIGON || OUR COURSES
During our 15+ years of experience teaching languages, we have no doubt that full time 1-on-1 classes are proven to be the best way to reach your goals and get to fluency.
We offer three different types of Vietnamese language program to help you do just that.
All lessons are 55 minutes long and are tailored to your needs as well as your requests. The class schedule can be personalised according to your availability.
No matter which program you choose, you will become part of the LTL community and be able attend our weekly social activities with other students.
No Accommodation Finding Fees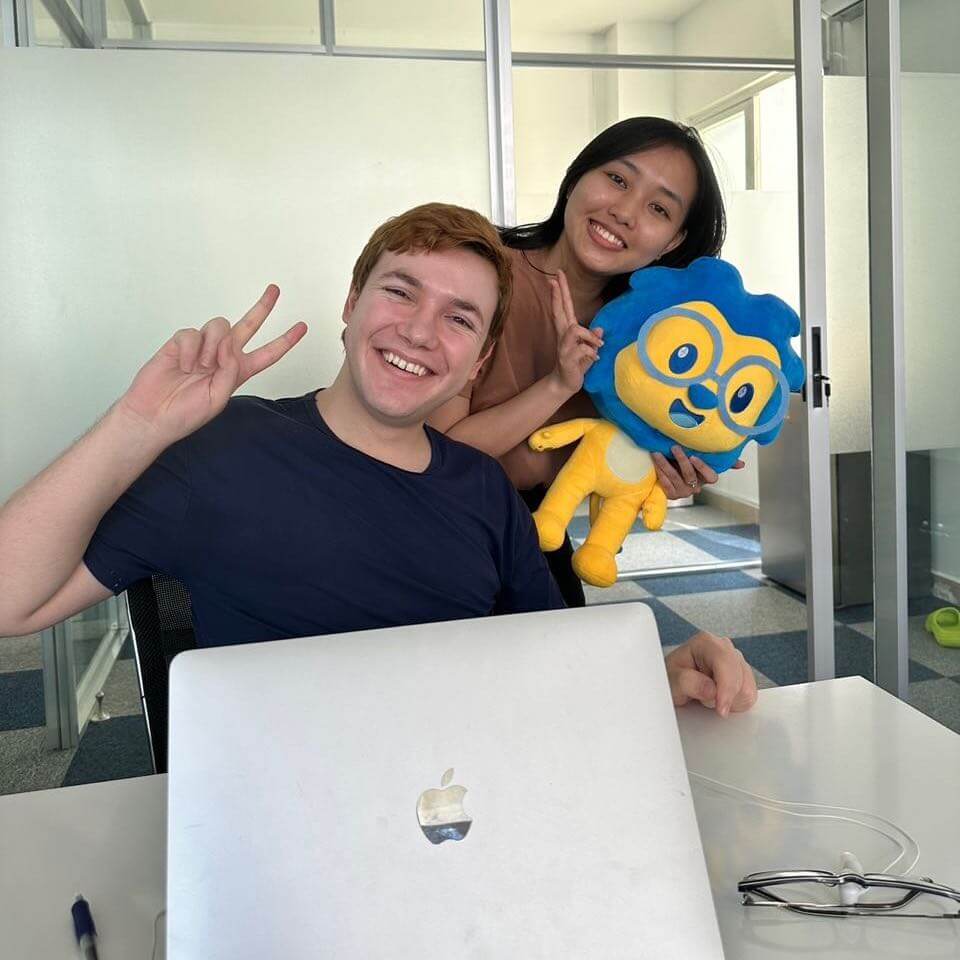 Standard
20 hours per week
4 hours of Vietnamese per day
Monday to Friday
Intensive
30 hours per week
6 hours of Vietnamese per day
Monday to Friday
Group & 1-on-1
20 hrs of group classes per week
10 hrs of 1-on-1 classes per week
4 + 2 hours of Vietnamese per day
ADDITIONAL INFORMATION
CUSTOM CLASSES
Our individual Vietnamese courses are all tailored to your needs and personalised to your specific level.
If you'd like to study more specific topics such as Vietnamese for Expats, or to prepare for a Vietnamese Language Proficiency Test (such as Năng lực Tiếng Việt) we can organise a custom language program for you.
These programs will require more specific details from you in order for us to prepare the perfect course. Be sure you talk to our team about your project early on, and we'll help you get ready for your exciting language program with us.
ACCOMMODATION
If you are wondering where to stay, or would like to make the most of your experience in Ho Chi Minh City, we highly recommend you book a homestay with LTL.
80% of our students choose to stay with a Homestay family. You can enjoy life as a member of a Vietnamese family, practice your Vietnamese speaking skills every single day and eat delicious homemade food in the comfort of a cozy apartment with a loving Vietnamese family.
Living with a homestay has proved to be the most efficient way to make progress, as our families usually don't speak much English. This creates an immersive atmosphere that cannot be replicated elsewhere.
SAIGON SAFARI
Get out of the classroom and start practicing your speaking skills in real life!
There is no better way to learn Vietnamese in Vietnam than in real life situations. Go shopping, enjoy ordering food or use public transport. You'll learn and use day to day essentials in this Safari.
You will be accompanied by a certified Vietnamese teacher who will teach you the vocabulary you need. You will then receive feedback and before you know it you'll be using Vietnamese on the streets everywhere you go.
NOTE | This program is an upgrade and can only be purchased on top of an Individual Vietnamese course.
Warm Up – Before setting off on the adventure you will be briefed by your teacher. You will study Vietnamese vocabulary and structures to help you on the way.
Safari – We have 20 different Saigon Safari's for you to embark on that range from speaking to a property assistant about pricing of houses to asking a shop assistant where to find your favourite brand of clothing.
Cool Down – You will review the lesson with your teacher and see where you did well, and where you can improve. You will also be taught some alternative phrases. Learning Vietnamese is all about making mistakes so do not be afraid. Approach with confidence and enjoy the Safari.
| Upgrade Prices | 1 week | 2 weeks |
| --- | --- | --- |
| Safari | 42 USD | 76 USD |
Please Note || Students are responsible for their own purchases on the safari
AIRPORT PICKUP
No need to worry about where to go and how to get to your accommodation after your arrival in Saigon.
Our chauffeur can come and get you from Tan Son Nhat International Airport. You only need to look out for your name.
Let us know during the booking process if you'd like us to organise the pick up for you. We offer further additional extras which you can find here.
---
FREQUENTLY ASKED QUESTIONS
How long is a 1-on-1 Vietnamese class?

Each lesson lasts for 55 minutes.
How long is a Vietnamese language program at LTL?

You decide on the length of your Vietnamese language program.

From 1 to 52 weeks, you choose how long you wish to learn Vietnamese in Saigon with LTL.

Some people even book another course after their first one is complete so it's truly flexible.

If you are unsure about the optimum length for your program, we would be happy to hear about your plans and assist you in this decision.

Contact us here to get in touch with a Student Advisor.
Do I have just one teacher?

You can have one or two teachers, this will depend on your language program and your preferences.

Please let us know during the booking process.

This is also subject to teacher availability.
Isn't 6 hours a day too much study time?

Six hours per day can sound like a lot, but in our experience it is not as draining as it sounds.

All lessons are designed to be diverse and entertaining, and our teachers know plenty of methods to teach in a fun way to keep you focused.

This could be through watching videos, playing board games, creating role plays… you will have a lot of fun studying Vietnamese.

There is no doubt it's a challenge, and we aren't saying it's easy, but we've had plenty of students enjoy the six hour per day schedule.
How can I meet other students with 1-on-1 classes?

Meeting other students and making friends is actually very easy at LTL, even if you're taking individual classes.

We organise school lunches, as well as school activities after class and weekend trips.

Students, teachers and staff usually get together during breaks, or stay for coffee after class, so don't worry about meeting new people.

If you live with a homestay family, you will be able to meet even more people as you will take part in the family's various activities.
What's best, group classes or 1-on-1?

This will depend on various elements.

Group classes are designed for beginner to intermediate students typically.

Individual classes are made for every level, but even more so if you are of a higher level.

Individual classes are best for people who'd like to learn fast and make great progress in a short amount of time.
What are the after school activities?

After school activities can be visits to historical and touristy places, parks or shopping areas.

We can also organise cooking classes, traditional clothes fittings, movie nights, etc.

We are always open to new suggestions so feel free to suggest anything.
How long does it take to learn fluent Vietnamese?

The number of lessons and how long it takes to be fluent in Vietnamese will depend on multiple factors.

First of all, we all have different learning speeds and retention abilities. You need to find what kind of learning works for you, and that can take time.

It will also depend on the time you can dedicate to your learning, if you can take individual or group classes at all, and if you are able to engage and practice your language skills in an immersive environment.

This is exactly why we work with Homestay families, so all of our students have the chance to practice their Vietnamese skills 24/7 at home after school, and make progress a lot faster.

The term 'fluent' can also differ from person to person. Is your goal to navigate life comfortably as an expat in Vietnam, or do you need to be able to work in a specific field with a Vietnamese team on a daily basis?

If you need some guidance, we are here to help.
GET IN TOUCH
Our student advisor will reach you within 24 hours and get your course booked up in no time.