STUDY ASIAN LANGUAGES WITH LTL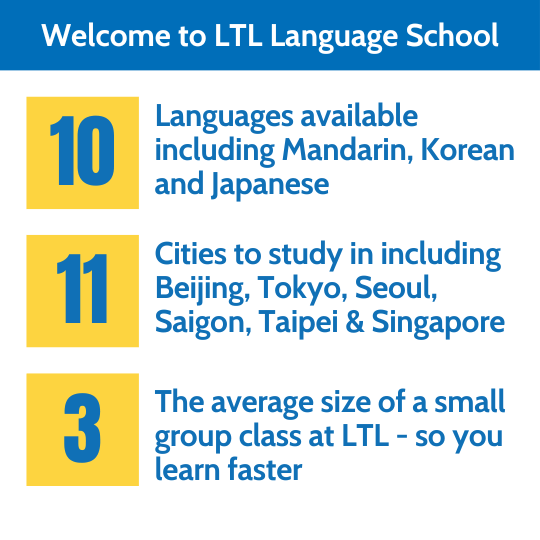 LTL Language School believes language study should not be limited to the classroom. Learning Mandarin, Japanese, Korean or any other language means fully immersing yourself in the country and the culture from day one.
We offer a number of languages here at LTL but our journey started with Mandarin. You can learn Chinese in China with us in:
AND also
Aside from this we also provide Japanese, Korean, and Vietnamese courses:
Tokyo || A truly unique city
Seoul || The best place to learn Korean
Saigon || Enjoy the hustle and bustle of HCMC
We even provide 24/7 language lessons online bringing the best language teachers from around the world, to your very home.
Flexi Classes allows you to study 10 languages at any time with the flexibility to cancel, change, and re-book classes in just a few clicks.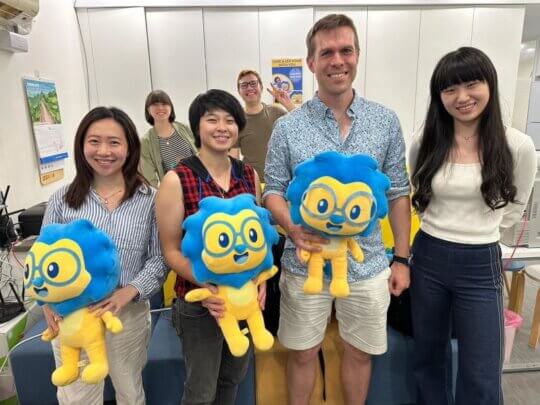 We welcome students from all four corners of the planet to come and learn languages with us. All levels, ages and backgrounds are welcome. LTL is a truly unique community and we will become your second home in no time.
JOIN OUR WORLDWIDE COMMUNITY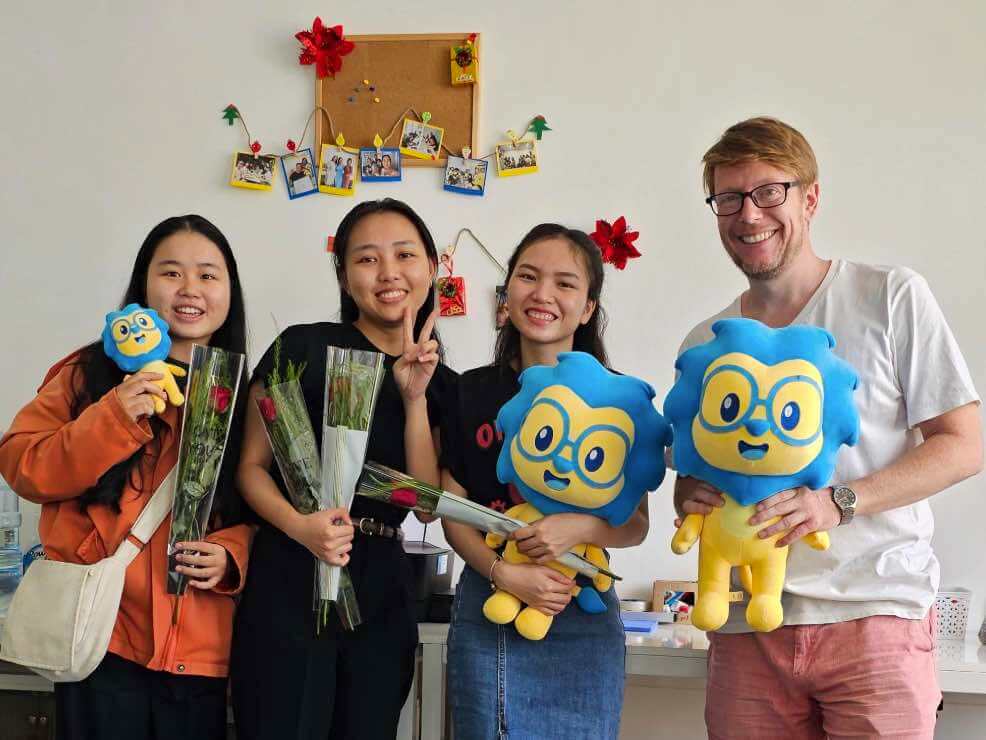 FREQUENTLY ASKED QUESTIONS
I'm over 50, can I learn with LTL?

Of course! Anyone is welcome to learn Chinese in China with LTL!

We've welcomed students as young as 5, all the way through to 80+ years old since 2007 and we love it!

Everyone has their own story to tell, everyone is unique, and we welcome each and every one of you to our unique community.
Can I learn Chinese in Beijing and Shanghai?

Absolutely!

In fact you can study in as many of our locations as you wish.

Some of our favourite stories of students are with the ones who study in Beijing, Shanghai and Chengde because they get to see China from so many different perspectives.

When you come to learn Chinese in China, you call the shots, we do the rest.

Our Beijing courses can be found here, Shanghai here. And if you fancy doing both, let us know 😎
Can I study Traditional Chinese with LTL?

Yes you can.

In Taipei, our classes generally involve Traditional Chinese but you can of course request Simplified classes in Taiwan, or even Traditional classes in Mainland China!
Can I learn Korean with LTL?
Chengde and Chengdu are the same, right?

Wrong! In fact they couldn't be more different!

Chengdu – the home of the pandas and spicy food. This is the city you've probably heard of before.

Chengde on the other hand is a gem located just north of Beijing, where English doesn't exist.

It's for this reason we started teaching Chinese there.

It's THE ULTIMATE place to experience Chinese Immersion, you can find out more about our Immersion programs in Chengde here.
Should I learn in groups or individually?

There is no right or wrong here, it's complete up to you.

As a rule of thumb beginners generally come to study in groups and as you get more advanced, tailored/individual classes become essential because levels differ greatly as you become stronger.
Can I study Japanese in Tokyo with LTL?
Can I study the HSK syllabus for Mandarin with LTL?

Yes you can.

If you simply want to study to pass a HSK Exam, we have teachers ready and raring to go.

Our students have a 98% pass rate in the HSK – easy decision, right!?
What is the Flexi Class system?

Our favourite new toy!

We spent a large portion of 2020, not feeling sorry for ourselves, but building a revolutionary new tool to learn Chinese online and it's safe to say it's gone down a storm!

In a nutshell…

Three reasons why our brand new online system is one of a kind:

Study 24/7, anytime, anywhere in small groups or individually with real, certified teachers

Complete flexibility to book, re-book and cancel classes

Sign-up in minutes with our simple system

Anyway, more on our Flexi classes can be found here.
Do you offer other specialist programs?