Learn Mandarin in Chengdu – 1 on 1
Study Mandarin in Chengdu and make rapid progression with your Chinese language skills with our tailored courses, where you choose what you want to learn!
Studying Mandarin individually in Chengdu is the best way to reach your goals, in the fastest possible time. Why?
Fully qualified teachers who have been teaching Mandarin for years
A study plan where you decide what you want to learn, then we apply it
A Mandarin school who've been teaching Chinese to foreigners for well over a decade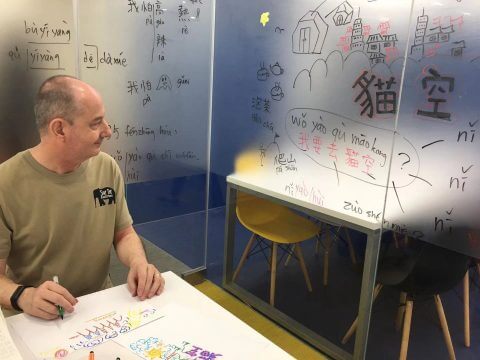 Study Mandarin in Chengdu
30% OFF our standard pricing
Tailored Mandarin courses
Quickest progression in Chinese
Pre Chinese course assessment
Flexible lesson plans
Become a part of the community
It's a winning formula and one we know you will love. We haven't even mentioned the 30% OFF yet have we?
ALL our courses in Chengdu (and Xi'an for that matter) are marked down with 30% OFF meaning the benefits of learning Mandarin in Chengdu just got better!