Chinese Semester in Taiwan
Learn Chinese in Taiwan for a full semester. Each semester is 18 weeks, choose whether you want to do one or two semesters.
Classes will be taught using traditional Chinese characters.
This is a great way for you to improve your Chinese language skills at a very reasonable price. It is not uncommon for our semester students to reach HSK3 level after one semester, and HSK4 after two semesters.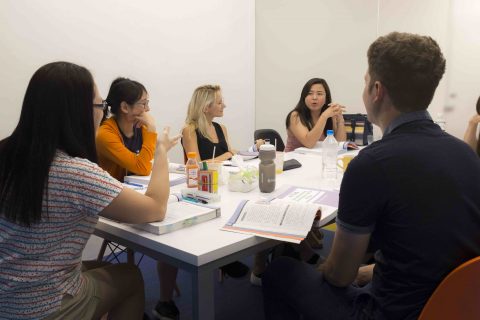 Full Semester Program in Taipei
Traditional Chinese taught
Live in Taiwan for 18 weeks
Great way to improve fast
Fixed Semester schedule
Excellent value program
Smaller classes than college or university
To make sure you get enough attention and support from your teacher, our group classes are kept small.
On average three students per class, and never more than six. This way you will have plenty of opportunities to practice and improve your Chinese in class.
The semester program is great value, and in addition to learning Chinese you will meet new friends from all over the world.