How to Download VPN in China – Top 5 Tips
The Great Firewall of China – How to Download VPN in China?
Most people are at least vaguely aware of the need to use a VPN to conquer the "great firewall of China" – the firewall that blocks many popular social media sites, as well as Google and other search engines.
However, before coming to China, many are unaware as to what extent the firewall actually affects daily life.
The only way you can access social media, such as Facebook and Instagram, as well as any Google service (including Gmail) or popular streaming sites such as Netflix, is by using a VPN (Virtual Private Network) to privatize your connection.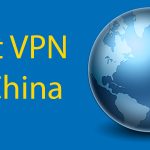 Best VPN into China (2023) || The Best VPN's To Use In China
The Best VPN's to use for China. With the sheer amount of different VPNs available, it is hard to know which is the best VPN into China. Here's our guide.
Bottom line is: If you're coming to China, you need a VPN. There are a great variety of both paid and free VPNs for China out there, and downloading one before you get here is definitely one of the top things to be aware of before you get to China.
But what happens if you didn't download one before you left for China? Or what if you've bought a new phone in China and need to get a VPN on it?
It may not be the easiest process, but there is no need for fear! There are a few options you can exhaust to help you bypass the firewall in China before you give up and take a weekend break out of the country.
How to Download VPN in China #1 – Utilise Hotels
To the surprise of most, many popular luxury hotel chains in major cities in China offer WiFi that has a built-in VPN.
Head over to the nearest one, grab yourself a tea or coffee in the lobby and enjoy the WiFi. From here, head over to the app store and download either a free or paid VPN.
If you're just in China for a short time, there are many paid VPNs that also offer free trials.
Here is a list of some of the most popular hotel chains (out of around 30) to check out:
Marriott
InterContinental
Shangri-La
Wyndham
Starwood
Hilton
How to Download VPN in China #2 – Sim Card of Home Country/Different Country
If you're still using/have access to a sim card from your home country that is set up with roaming, you will be able to access everything that your network provider usually lets you anywhere else in the world.
Get onto your app store and download a VPN. Once it is on your phone, you will be able to use it with whatever sim card you're using.
When you change to a Chinese Sim Card, you will need to turn on the VPN when you want to have a scroll through your newsfeed on Facebook in China.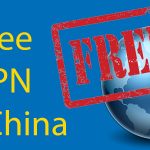 Free VPN for China // 8 of the Best VPNs (for 2022)
Free VPN's for China // The One's You Must Download What is a VPN, why do I need one, and which one is the best free VPN for China? All of these questions, plus much more are answered below! What…
How to Download VPN in China #3 – Download an APK VPN file
What is an APK File?
An APK is a type of file that can be put onto smartphones.
If you cannot access your app store (for example if you're using Google Play) and have not found success with the first two methods, then you can try to find an APK online by using a friend's VPN on a computer.
Once you have the file on the computer, you can transfer this to your phone and get it working from there.

How to Download VPN in China #4 – Ask a Friend
Alternatively, you can ask around your expat friends if they perhaps have access to any VPN APKs that they can either send you via Bluetooth or WeChat.
You could also get a friend from home to send you an email with a file in it.
NOTE – However, you'd have to be using an email that isn't blocked by the firewall, so not Gmail, but Outlook would suffice for example.
How to Download VPN in China #5 – A Trip to Hong Kong/Taiwan
If all else fails, and you've spent weeks disconnected from the outside world, frustrated about not being able to bypass the Great Firewall of China we have another idea.
A weekend trip to Hong Kong or Taiwan would work! Hong Kong is on the border to mainland China's Guangdong province. You could even hop over to wonderful Seoul which is a short flight from Beijing.
Let's be honest, there are far worse places to spend your time.
DID YOU KNOW – If you don't want to leave mainland China, Special Economic Zone Shenzhen (bordering Hong Kong) often picks up signal from its neighbour.
If not, it has generally more relaxed rules regarding the Internet due to the amount of foreign commerce that takes place in this cosmopolitan city. So, you might be lucky here, but don't hinge all hopes on this.
Got any more tips for those in need of a social media binge?
Let us know in the comments below!

Downloading a VPN – FAQ's
Can I download a VPN in China?

Yes but we strongly recommend you do this outside of China, it's much less hassle and much easier to do.
Can I download a VPN on all my devices?

VPN's can be downloaded on computer/laptop, phones and tablet devices.
Can I download an App from my country App store whilst in China?

Yes you can but sometimes the app stores change depending on your location so certain apps might not be available. This means it's always easiest to get set up BEFORE coming to China.
Should I download a free VPN?

Depending on your length of stay in China we generally recommend going for a paid version just because the quality is that much better. If you are in China for a matter of days and wish to chance a free VPN by all means do so, but be aware of limitations per VPN.
Is Google banned in China?
Want more from LTL?
Want to learn Chinese from the comfort of you own home? Then our 24/7 Online Chinese lessons might be the thing for you.
We offer a 7 day free trial to all new online students where you can study Mandarin 24/7.
Come and check it out free of charge and see what you think!
If you wish to hear more from LTL Mandarin School why not join our mailing list.