5 Chinese TV Shows for Practicing Your Chinese
Chinese TV Shows to Learn Chinese for 2020
When it comes to learning Chinese, Chinese TV shows is a huge resource.
How many times have you complained that you can read or write Chinese okay (which is no small feat!), but still have a hard time understanding what's being said to you?
Don't worry, this is normal and you are definitely not alone.
To help you get started with tackling the problem of Chinese listening comprehension, we've compiled a list of 5 popular Chinese TV shows.
We made sure to include TV shows from different genres so you can have your pick.
So, get a bowl of popcorn and let's get started!
Chinese TV Show #1 – 爱情公寓 (ài qíng gōng yù) iApartment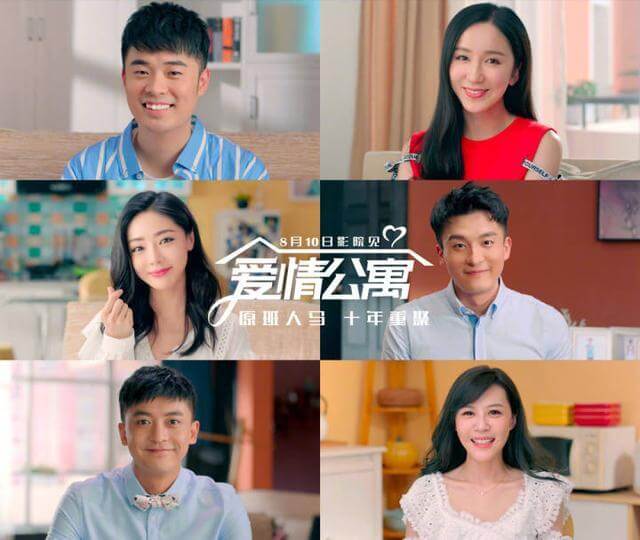 Often referred to as the Chinese version of the popular American TV show "Friends", iApartment is a light Chinese TV show to practice Chinese listening comprehension while having fun at the same time.
Like the show "Friends", iApartment it's also a story of the day to day life of a group of friends living inside the same apartment.
Although the idea is similar, the characters, plot, acting and almost everything else about this successful Chinese TV show cannot be more different.
The first season of the show aired more than 10 years ago. At the time of the writing, the fifth and final season of iApartment has just came to an end.
If you are planning to binge watch this show (because it's that good), be sure to start from season 1.
Chinese TV Show #2 – 奔跑吧 (bēn pǎo bā) Keep Running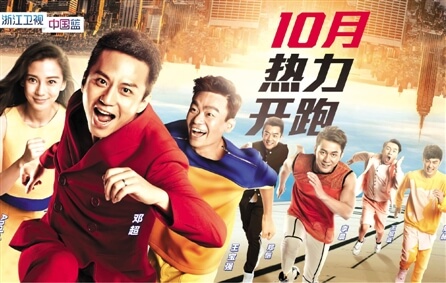 For those who enjoy reality shows but finds it hard to keep up with the Kardashians, Keep Running might just be what you need minus all the drama.
The show has popular Chinese celebrities participate in competitive games against each other.
The celebrities are tested on their physical strengths as well as brain power. Winners are rewarded and losers punished.
Despite the competition, this Chinese reality TV show is friendly, fun and often hilarious.
What makes the show a favourite among Chinese views is the engagement of pedestrians on the streets, whose participation can often change the course of the game.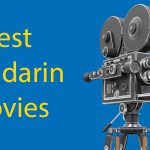 Best Mandarin Movies to Learn Chinese (2020-21 Update)
The Best Mandarin Movies. Watching movies can be a great way to learn a language. Mandarin Chinese is, of course, no exception.
Chinese TV Show #3 – 非正式会谈 (fēi zhèng shì huì tán) Informal Talks
Ever wondered what happens when you put a group of millennial from different countries and cultures together in the same room?
This Chinese talk show has the answer. Informal talks gathers a group of eleven guests from different countries and cultures to discuss trending topics and current events that you and I care about.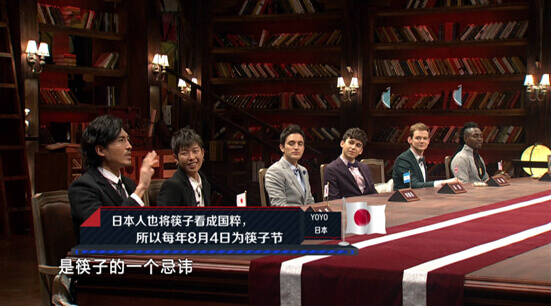 Topics they have discussed ranged from "should you hide social media updates from your parents" to "what would you do if today is the last day of your life".
You would be surprised what each guest has to say.
This Chinese TV show is informal (duhh), international, multicultural, and entertaining, perfect for those who are looking for some intellectual stimulation in a friendly and relaxed context.
Chinese TV Show #4 – 还珠格格 (huán zhū gé gé) Princess of Pearl
This is a classic Chinese TV show many Chinese millennial grew up watching. The first version aired in 1998.
It's one of those TV series that an entire Chinese family would gather around the TV and watch together.
It's so influential almost everyone in China has either watched or know about.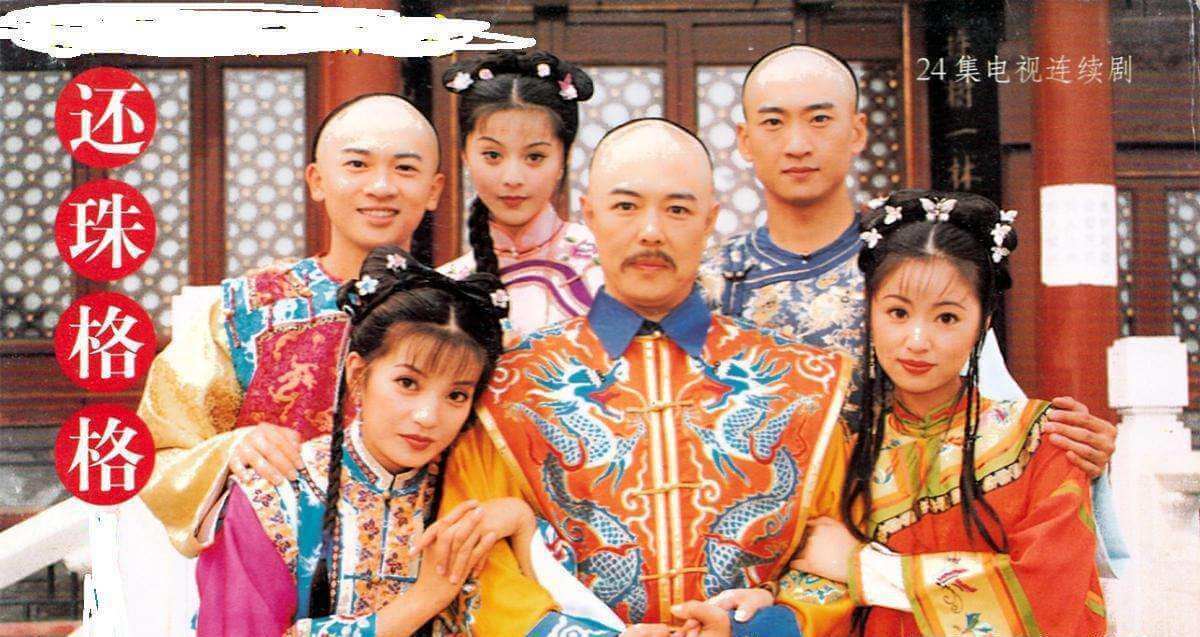 The story is based on a historical fiction about a lost princess of Emperor Qian Long (乾隆) that took place in the Qing Dynasty. The lost princess was given the title of Returned Pearl (还珠).
But it's not happily ever after from here; that's just the beginning. The princess is met with an evil queen who is always putting her in trouble.
She is picked on and sometimes even tortured.
Fortunately, she has her squad in the palace who always have her back. It's ultimately a story of love, friendship, and family
The show has been remade multiple time since the first version in 1998, but the best one is still the original one by Ruby Lin and Vicki Zhao.
Also, check out this hilarious dubbing clip from Conan.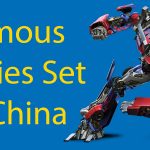 Famous Movies Set in China – Must See Movies
8 Incredibly Famous Filming Locations In China You Need To Visit Thanks very much to David Wang from OkDealTravel for this excellent guest post. Enjoy! Have you ever noticed that there are so many scenes and elements of Chinese features…
Chinese TV Show #5 – 三生三世十里桃花 (sān shēng sān shì shí lǐ táo huā) Eternal Love
As the name suggests, this is a love story across time and space. If that's too vague, what about a story of unrequited love between the descendant of Nine-Tail White Fox and the Prince of Cloud Nine.
Not only is the couple both gorgeous, their beauty beyond the earthly-realm, they are also both endowed with magical powers that makes them almost invincible.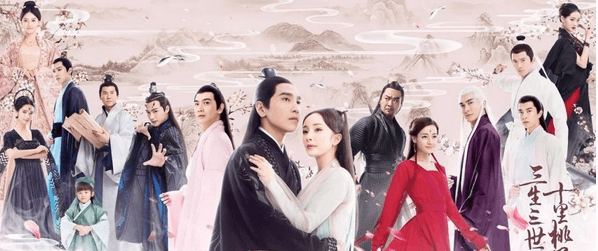 The story is based on a fantasy novel of the same name. It's got the heart-wrenching quality of a k-drama, an extensive cast, and complex plot to keep you interested.
I must warn you that this Chinese TV show is highly addictive and there are 58 episodes.
Chinese TV Shows – In need of more?
So if you want to start watching, be sure to stock up on plenty of popcorn first.
BONUS – discover how to watch Chinese Movies online with Campbell!
We also want to inform you that we regularly review Chinese TV Shows, Chinese Movies, Chinese Apps and even Chinese Songs so you can choose your favourites to learn Chinese.
Learning Chinese is about enjoying it, matching it to a hobby… we hope we can help you with that!
There you have it, a list of 5 Chinese TV shows to supplement your Chinese learning journey. Which one are you most excited to watch?
Chinese TV Shows – FAQ's
Can I actually learn Chinese watching TV?

Sounds crazy but it's actually a brilliant way to learn Chinese and immerse yourself.

Watching TV in Chinese allows you to hear exactly how Mandarin is spoken by the locals and exposes you to the culture of China and the language like proverbs and idioms.

It's great for your understanding but with Chinese, it's essential you talk from the beginning stages of learning, so you'll want to find someone to discuss things with to really kick on.
Will my Chinese improve with the usage of Netflix, Apps etc?

Absolutely, but with Chinese, talking is important so although you'll be absorbing lots of information, it's good to talk about it with a native speaker.

This is where an Online Chinese Tutor is essential if you want to take your Chinese to the next level. Alongside watching Chinese TV/News/Movies, this will help you hugely.
Can I watch TV with two sets of subtitles?

You can with a great Chrome plug-in we discovered called Language Learning with Netflix.

See our video demo below to see how easy it is to install and use.
My Chinese isn't great, should I still watch TV even though the level is much higher?

It's never too early to learn Chinese but be sure to pick your program wisely.

Perhaps ask a Chinese friend or seek advice online. Some shows will indeed be very tough to follow if you are a beginner but that shouldn't stop you from listening, using subtitles and absorbing the language.
Does China have it's own "Friends" TV show?

The TV show 爱情公寓 (ài qíng gōng yù) iApartment is often referred to as the "Chinese friends" due to their many similarities (i.e. six young adults finding their way in life, three male, three female, romantic twists etc).
Want more from LTL?
If you wish to hear more from LTL Mandarin School why not join our mailing list.
We give plenty of handy information on learning Chinese, useful apps to learn the language and everything going on at our LTL schools! Sign up below and become part of our ever growing community!