9 of the Craziest 💒 Marriage Proposals Ever!
See It To Believe It: 9 of the Craziest Proposals Ever
It's time to get Romantic and discover the craziest proposals ever!
Today is Valentine's Day and it's time to assess the Chinese conception of what they believe love should be.
In China it doesn't matter how old you are, what matters is that you're able to find someone to settle down with and to be married before it's too late.
For Chinese men, the competition isn't only against time, but also an unspoken rivalry against other men.
This may very well be a consequence of the one child policy in China which has allowed for an unbalance with males and females.
How far will men go for 表白(Biǎobái)- let's find out with the top 9 craziest proposals in China!
9) The Secret Admirer with a Taste for Cakes
The identity of a student from DongBei University of Finance and Economics is still unknown, however during the special occasion of the birthday girl, he purchased 100 birthday cakes beautifully packaged worth approximately 300RMB each, and sent it to the entrance of her university.
He advertised the event on Weibo to her friends but unfortunately, nobody knew the existence of this sweet gentleman, or so it's been claimed.
8) Spicy Love
In August of 2014 a proposal of love was made to the woman of his dreams in the form of 99,999 heart-shaped red, hot, chilli peppers in Hebei Province.
Perhaps he was trying to spice of the relationship too soon?
7) The Transformation of Love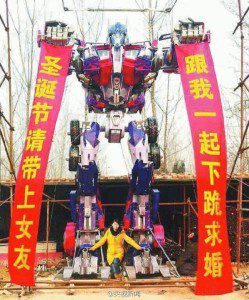 One year on Christmas Day a proposal was made to his girlfriend by building an 8 metre high sculpture of "Optimus Prime" from the movie series "Transformers" to show his affection.
Don't believe us, check out the picture on the right!
These things really do happen, but we think only in China!!
Surprisingly this was enough to transform her decision into a big yes!
Can you imagine a transformer wedding theme?
欢迎来到中国 (Welcome to China)
6) 1001 Dalmatians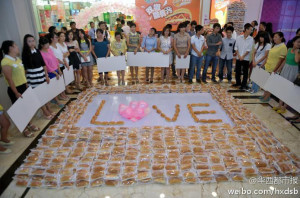 Two Chinese tourists met in Thailand in a hotdog restaurant and fell madly in love.
After 1001 days from the day they met, the boy bought 1001 hotdogs and placed it in the shape of "LOVE" as a marriage proposal.
I wonder if the girl ate all of them as a reply of confirmation.
5) Wave of Love
In Qingdao during a dolphin show, a girl was called upon to interact with the dolphins as part of the act, however she didn't expect that her boyfriend would ride the dolphin like a knight in shining armour with a ring and a marriage proposal in front of the entire crowd.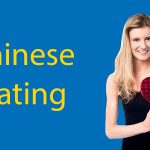 Chinese Dating 💔 The Good, The Bad & The Ugly
Dating in China, you are bound to find some differences and experience culture shock. Follow our guide to dating in China and learn about key cultural points.
4) When a Bouquet is Not Enough
In 2012, a man by the name of Xiao Fan succeeded in his crazy marriage proposal to Miss Bikini 2009 (Yin Mi) by gifting a dress made of 9,999 red roses.
As a fashion enthusiast, she agreed to his plea and they married that year.
3) Hero of Love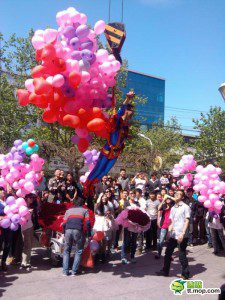 In 2012, in Jiangsu Province a man decided to take flight for love.
This man disguised as Superman harnessed himself to a crane while delivering 9,999 heart-shaped balloons.
When his girlfriend finally caught sight of him and the ring, it was impossible to deny Superman.
For more on Superheroes in Chinese visit our blog – Superheroes in Chinese and learn how to say your favourite superheroes in Chinese!
2) Unconventional Love
In 2014, a girl couldn't wait for her man any longer and she unconventionally proposed to her boyfriend. She literally couldn't wait as she had proposed while wearing her wedding dress.
He said yes and pictures were posted all over the media.
Singles' Day Sales in China 11/11: Sales That Make Black Friday Average
Singles' Day in China may not be a formal national holiday where you get a day off work, but Singles' Day Sales are as big than on Black Friday. 
1) An Apple a Day Might Keep the Doctor Away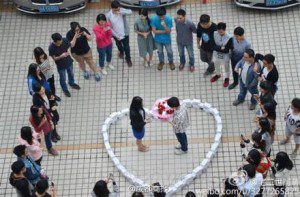 Last year in Guangzhou Province, an IT technician made a crazy proposal in the shape of a heart made of 99 brand new iPhone 6's.
As he kneeled in the centre of the heart, he was quickly distressed as she quickly rejected him and left the scene in a hurry. He was seen by multiple people taking video footage as he was left alone.
After realising he had spent 64,000 Euros for public humiliation, I'm sure there were 99 therapists waiting on call for him.
*There is always the number 9 in proposals because it is 九 (Jiǔ) which also has the same pronunciation as 久 (Jiǔ) which means a long duration of time.
*The number 1001 has a meaning of 唯一 (Wéiyī) with the literal translation of uniqueness meaning they are the only one for them.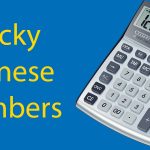 Lucky Numbers in Chinese 🔢 Numbers To Understand & Numbers To Avoid
Upon coming to China it is useful to understand various things about Chinese Culture. It runs deep through the heart of China. Numbers are one of those things.
Crazy proposals right?! Which is the craziest of the all in your opinion? Tell us below
BONUS – Foreigners at Chinese Weddings
When we talk about immersion, going to a Chinese wedding fits the bill pretty damn well!
As a student at LTL, there could be occasions where you are even invited to one. It's quite the experience, trust us!
Luckily for one of our students, Hanna, that exact thing happened, check out her experience.
---
I went to my first Chinese wedding reception today. My day started out as I woke up to visitors standing right outside my door weighing themselves on the scale that was sitting next to the water dispenser.
It was two nieces of my Xīnglóng (兴隆) Māmā (妈妈). I dazzled them with my poor Chinese and my white face and we as a result had to take many pictures.
We were able to see the arrival of the bride and the fireworks involved from the porch off Duan's bedroom.
The bride was carried on the back of the husband all the way from the car down the street to an apartment.
I asked 兴隆 妈妈 whether she knew them and how old they were; little did I know I was later going to their wedding reception.
Arriving at a Chinese Wedding
When we arrived at the wedding, the girls I met earlier in the morning waved their hands furiously to get us to come and sit by them.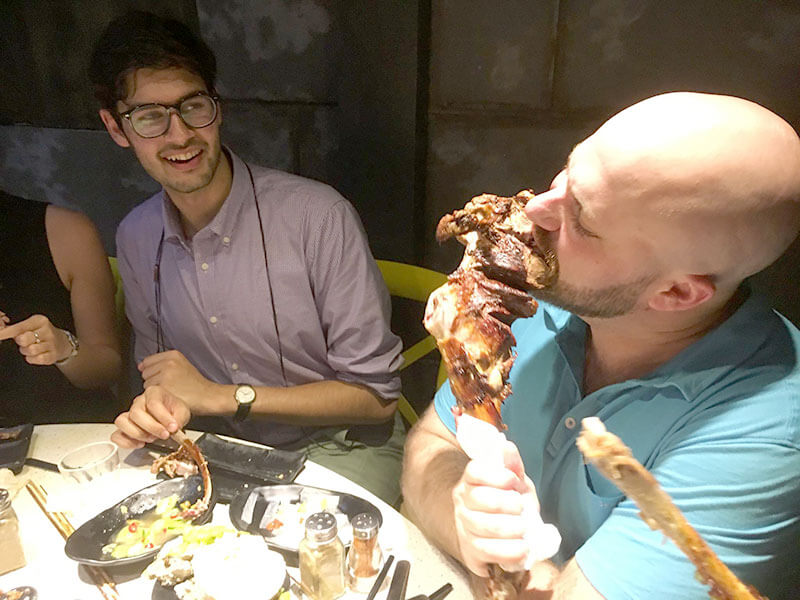 Although I thought I was not appropriately dressed for attending a wedding reception, according to western standards, I noticed that besides the wedding party not many people were dressed up.
Apparently we were to sit by the girls and as I walked through the large hotel dining hall everyone's eyes were on me.
It was like there wasn't even a wedding taking place at that very moment.
Duan Laoshi and I sat down at a table with 10 other middle aged to older men who were all very welcoming.
One of the little girls motioned that she wanted to pour me soda when Duan Laoshi said, "You drink, báijiǔ (白酒)!" then he conceded because he saw the girl so preciously holding out a new glass for me.
At one point, the mother and father of the new husband came and gave their good wishes.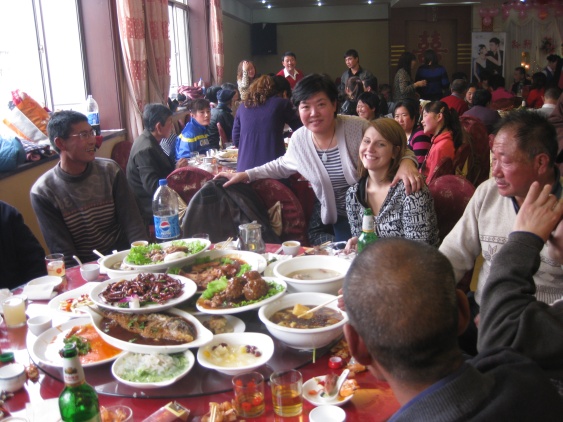 She realized she had overlooked me in her address to the table and said, "Oh lǎowài (老外), you also drink well and eat well."
The table was of course filled with men who Mr. Duan knew if they weren't his family already I thought they had some connection one way or another.
Every time I was introduced to someone I had to take a sip of 白酒. When you don't need to gānbēi (干杯), you call it "yīkǒu" (一口)… one mouthful.
Wedding Reception at a Chinese Wedding
The wedding reception itself (the performance part of it) only lasted a few minutes but we were a little late so I don't know how long they really last.
Of what I understood, it was much like a western wedding, pledging to be a good husband and likewise a good wife to one another.
Then they lit a bunch of candles on a candelabra shaped as a heart.
It was all very tacky but I couldn't help but get a little caught up in the adorableness of it. (Might be because I am a woman and prone to bouts of sentimentalism or the fact I had a bit of 白酒.)
By the end of the wedding reception, and I mean THE END (we were the last table to leave), I had drank plenty and ate plenty, just as the mother of the groom had requested and was ready for a nap.
This story was contributed by LTL Chengde Immersion student Hanna
Chinese Wedding Vocab
Xīnglóng (兴隆): An area of Chengde, located in Hebei Province.
Māmā (妈妈): Mother
Báijiǔ (白酒): Chinese liquor known for its unique flavor and potency.
Lǎowài (老外): Foreigner
Gānbēi (干杯): Cheers! It can also mean to empty your glass.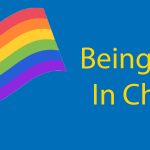 Being Gay In China (as a Foreigner in 2020-21) 🏳️‍🌈 What's The Truth?
Are you planning to come to China 🏳️‍🌈 Are you worried about being Gay in China? Discover the key vocabulary and Narelle's story on being gay in China.
Proposals in China – FAQ's
How do you say Will You Marry Me in Chinese?
你愿意嫁给我吗 Nǐ yuànyì jià gěi wǒ ma
How do you say Wedding in Chinese?
婚礼 Hūnlǐ
How do you say Engagement Ring in Chinese?
订婚戒指 Dìnghūn jièzhǐ
Want more from LTL?
If you wish to hear more from LTL Mandarin School why not join our mailing list.
We give plenty of handy information on learning Chinese, useful apps to learn the language and everything going on at our LTL schools! Sign up below and become part of our ever growing community!