My Experience as an Online Intern at LTL School 🤓
LTL School: A Typical Day of an Online Intern
This blog has been written by Online LTL Intern, Juliette from London. We hope you enjoy her account of working at LTL School.
Ever wondered what it's like to work online with a team all over the world?
Away from the offices in Beijing & Shanghai, working from home, I spent three wonderful months working for LTL School as an Online Marketing Intern.
Here's a typical day of what type of work I was up to and what how I spent my time.
LTL Intern – A Typical Day
Working three days a week, here's what a typical workday working with LTL school looks like.
Essential Vocabulary: 实习期 (shíxíqí) is internship
Morning ⏰
Each work day (Monday, Wednesday & Friday) started with an 8 am morning briefing with the team.
Being in different timezones, our marketing team of 7 would video call each other to debrief the week's tasks and to give feedback on our progress.
Therefore, despite the fact we were apart, there was constant communication with each other.

We would use an internal work platform to stay in contact also via instant chat. This was a fantastic platform that would allow us to post updates on our work and send messages across the marketing department at LTL school.

Therefore, my integration into the team was really smooth and I really felt part of a team during my Internship.
At the start of my internship, after the morning call we would follow on with a training session related to different areas in marketing.
For example, me and my fellow intern Angela, received fantastic training in:
WordPress
SEO
Canva to create graphics and images
Youtube
MailChimp to create newsletters
Google Analytics
After the training sessions were complete we could pick and chose our favourite area to work in.
I particularly enjoyed writing blogs and creating infographics, therefore for the rest of the internship I focused on creating content for the website I was in charge of.
At the start my of internship I was given a website to manage. As LTL school has many branches across of China, I was given the responsibility to manage LTL Beihai.
Afternoon 📝
After a very early start, typically in the afternoons I found myself planning and prioritizing my tasks.
For example, some tasks such as blog writing had a certain deadline.
Typically I would plan a blog by:
Choosing a topic
Research the topic
Collecting my images
Creating my chapters (subheadings)
Find the keyword for my blog
Similarly, if I was in charge of a mail campaign I would make sure to collect all the relevant material scheduled to be advertised by a certain date so that the newsletter was ready to send by the end of the week.
Evening 🌙
As my workday drew to a close (this was normally 5pm) I would try to finish what I had set myself during the day.
I would also update my boss (Max) on what I did during the day and ask for any relevant feedback so that I could work on that task again the next working day.
Overall the days went by quickly, but I made sure to have regular breaks and I made an effort to keep in constant communication with the team.
As working online is not the same as working in the office, it was hard at times to stay motivated!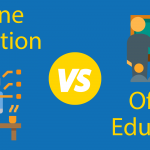 Online vs Offline Learning 🙇🏼‍♀️ What's Best?
Online vs Offline Learning – Find out what's best according to your situation and your individual needs. Do you research, take your time, decide!
LTL Intern – Working Online
Working online requires constant communication.
From the small to the large tasks, communication is KEY!
It's easy to forget that you are actually working! Let's have a look at the pros and cons of working online.
| Pros | Cons |
| --- | --- |
| You have flexibility | Hard to separate work & leisure |
| There are fewer interruptions from chit-chat with colleagues | You have to make the effort to get a change of scenery |
| No commute time or extra expense | Easy to run into misunderstandings |
These are just a few of pros and cons of working online, but luckily not all of them applied to me.
Thanks to the good communication, I never ran into misunderstandings.
However, it was hard at some times to enjoy some leisure time.
As we were working in different timezones I often missed the very early morning notifications, so I often had to catch up with the other members of staff based in Asia.
I enjoyed the flexibility of working online and was thrilled to have the opportunity to work with such a great team.
Here's a couple of tips for working online:
Have your own schedule
If you have a question straight away contact your team no matter how small
Give updates on your progress of your tasks
Create your own workspace
Have regular short-breaks
LTL Intern – My Expectations
Because I once was a student at LTL and I followed their social media platforms, I had a vague idea of the type of work the Marketing Team did.
Nevertheless, I did not have any set expectations.
I came to this Internship very open-minded and was happy to take on any challenges and tasks as I wanted to broaden my skills and learn more about marketing.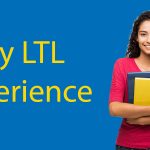 My LTL Experience 🇨🇳 Jerell Parker's Story at LTL
My LTL Experience in Beijing I grew up in Newark, CA a small suburb in the East Bay with a large population of Chinese immigrants. Due to this, it was common for my class to discuss Chinese traditions such as…
LTL Intern – What Did I Learn?
What did I not learn?
Although my time with LTL was not long, I learnt a lot!! I cannot thank the LTL team enough.
For example I learnt:
How to rank first on Google
SEO
Blog writing
Create infographics
Creating a Mail Campaign
Creating a video
Uploading videos onto Youtube
Analytical Tools
On a personal level I learnt the importance of communication and I was able to build up my confidence.
So, thank you or 多谢 (duōxiè) – to LTL School, I have really valued this internship and I'm sure I will take the skills that I have learnt to the next place that I work.
LTL Intern – Further Thoughts
Although it was pity that I wasn't able to go to the office and personally meet the team – it did not dampen my experience at LTL School.
If you have an interest in the Chinese language and you too are a China enthusiast then I would definitely recommend this Internship!
If you have any questions about Interning with LTL School – please comment down below and we will try our best to answer your questions.
WANT TO FOLLOW IN JULIETTE'S FOOTSTEPS? We are always open to new Online Interns, check out the job description here.
Being an LTL Online Intern – FAQ's
How do you say Internship in Chinese?

实习期 (shíxíqí) is internship in Chinese
Would recommend doing an Internship?
Did you have to be a student at LTL before in order to an Internship?

No this was not a requirement – but it was good as I understood LTL's overall aim
How did you apply?

I applied online and contacted the head of Marketing at LTL School
Do you have to speak Chinese?

Not necessarily, but an interest in Chinese language and culture is helpful to work at LTL.
Is the Internship paid?

No, but in return I received FREE Chinese classes
Want more from LTL?
If you wish to hear more from LTL Mandarin School why not join our mailing list.
We give plenty of handy information on learning Chinese, useful apps to learn the language and everything going on at our LTL schools!
Sign up below and become part of our ever growing community!