Internship in China for International Students 📊 Is It For Me?
Should I Come For An Internship in China? Here's What Our Interns Said
An Internship in China for International students is becoming increasingly popular and it's easy to see why.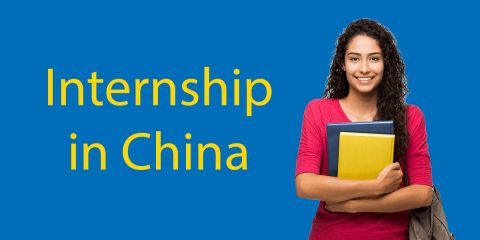 China is the most populous country in the world and has a history that spans over 4,000 years.
It's rich culture means not only do you gain work experience during your internship but also an amazing life experience.
But, even more impressive than China's past, is its future.
China currently has the worlds fastest growing economy. With lots of opportunity and relatively low costs of living, it is the perfect place to be an intern and gain some international experience.
Internship in China for International Students – What Our Students Said
Here at LTL we have a number of interns working with us.
I asked them why they chose China to do an internship in and how they are finding day to day life here in Beijing.
1. Why did you want to do an internship in China?
Claudia: There are many reasons that made me choose to do an internship in China. Chinese was one of my studies at university and the second one was Japanese.
I went to Japan and fell in love with the country, but nowadays there are many more possibilities in China.
My current skills don't seem to be enough to find a good job. I needed to get experience in another field that would help me be more attractive to recruiters and China had those opportunities.
Victor: The first time that I heard that China's economy would grow bigger than the American, I thought, I have to be there to see what's coming. After passing years in the university, watching the news and reading the best seller books from successful entrepreneurs talking about China, I finally got the chance to start my internship at the end of 2014.
So without hesitation, I packed my curiosity in my bag, ready to launch myself deep into the new oriental culture and language.
Marie: I decided to come to China for an internship because it was a great opportunity to enhance my CV, all the while I got to practice my Mandarin (I studied Mandarin at universities in both China and Italy) while living abroad at low cost.
Doing this internship has also allowed me to travel to various destinations in China that I would have never thought I would go to.
The 12 Best Benefits Of Learning A Second Language
Learning a foreign language not only can provide personal fulfilment, it can also open the door to a multitude of new opportunities not available for the monolingual speakers.
2. What is a typical working day like in China?
Claudia: I am quite an early riser. For this reason I leave early for work. I have to admit it also allows me to avoid Beijing's crowded subway during rush hour.
I will usually have a cup of fruit tea before starting work around 8am. At 12pm I will go out for lunch. Even though there are countless cheap restaurants, I usually go to the same place, as it fits my food restrictions and the nice saleswoman is always waiting for me.
I take the meal to my workplace as it is quite calm (especially compared to the food hall). I stay at the office until at least 5:30pm.
At LTL there are many students from all over the world at all age ranges and both Chinese and foreign workers which means my day is spent in a friendly, international environment and I get to speak to people from all over the world everyday. Exactly what I was looking for in China.
Victor: A typical work day? Ok, let me see. The day starts when the noise on the streets wakes me up. All the people outside my window will be selling yummy specialties for your breakfast!
On my walk to the metro I see a variety of colours and architectures, from the very modern to the very ancient.
Once I reach the office, I'm in a really international environment with workmates from around the globe. I work in both my native Spanish and English (English is the office language).
By midday my stomach is calling and so I go the street to grab some new tasty food (its amazing how you can find such a wide variety of food in only one block).
Then I'm happy because my stomach is happy and I go back to the office.
The environment at work is pretty dynamic. The work space is limited which I'm told is common in China but most importantly to me, I feel I'm learning and enhancing my professional skills whilst learning a new language.
Work days in China are also quite long so you have to be willing to work hard. My work hours are flexible which is a bonus. The very best time of the day is the dinner time where you can share a bunch of dishes with your new friends!
Marie: My typical day in Beijing is to wake up around 8 in the morning and start my day with coffee.
I travel to work in a very crowded subway. It takes about 30 minutes, usually without the hassle of having my photo taken by a local.
As soon as I get to the office I have breakfast and then work until lunch time around 1pm and then we get finish work around 6pm.
I work a lot on my own as I have my own project to manage but spend quite a lot of time chatting to other interns. The atmosphere of the internship at LTL is very lively with new students coming and going every week which I enjoy.
3. How do you relax outside of the internship? Is it easy to make friends in China?
Claudia: After my experience in Japan I realized that the best way to learn a language and a culture is to hang out with the locals.
To be honest I thought it would be difficult to get along with Chinese people, thinking (as stereotypes suggest) they were strict and take advantage of foreign people's naivety.
But every time I go shopping, visit art galleries or simply walk in the streets, I always end up with a lot of laughs, smiles and WeChat (Chinese social network) contact exchanges.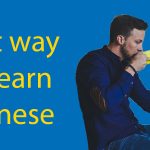 NINE Killer Ways To Learn Chinese // #2 Is A Winner
What is the Best Way to Learn Chinese as fast as possible? Here are 9 killer tips for (2020-21). We have access to more resources than ever before.
They give without counting the cost and are always happy to chat with foreigners, no matter how bad your Chinese is.
I've built a deep friendship with a Chinese boy who first struck up a conversation with me at the subway station.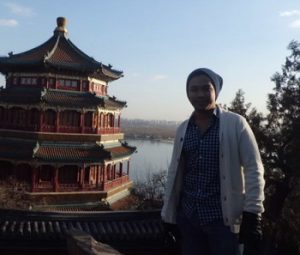 He does his best to show me China's many faces and the secrets of Chinese people's culture.
Victor: I'm a big fan of food (as I mentioned before), so one of the most interesting things for me, is going with friends to the restaurants, food stalls or hanging around looking for the very best spots to eat.
Nonetheless, there is a lot to do, you can do day-trips to other cities, you can go to the crowded clubs, weekends at the great wall, ride a bicycles in the Hutongs or go to the museums and art districts.
There is a wide expat community in China where you can also easily grow an extensive network of friends.
Marie: I spend most of my time meeting up with friends for dinners and having drinks to relax.
Walking down various Hutongs in Beijing is also an experience in itself with excellent food, bars and boutique shops that never seem to be too expensive.
The culture in Beijing is so exciting and bustling, it is something I did not expect at all.
It is easy to make friends in China because being a Laowai seems to attract local attention. All you have to do is be willing to try and speak Mandarin and you will meet many people.
4. What has been the best part and what has been the hardest part about living and interning in China?
Claudia: The best part is that it has changed my thoughts about China and Chinese people.
Even though there are some things I disagree with, my interest in the country is growing more and more every day.
My internship allows me to work with people from all over the world, learn about their amazing life stories and I've also enjoyed learning a new field through practice and not sitting in a classroom.
The hardest part would be that a lot of people pay little attention to personal hygiene and having a clean environment.
I talked about this with my Chinese friend and he totally agrees with me. Prepare for spitting on the street and nose picking.
Victor: Definitively the best part of the experience has been living out of your comfort zone.
Encountering new situations and experiences, that increase your self awareness, your capabilities and also allows you to discover your weaknesses which is great for character building.
The negatives are the weather, pollution and the crowded places.
Marie: The best thing about China is getting in touch with a culture that is so different from my own and experiencing new things.
Meeting so many people from China and foreigners from all over the world has allowed me to have amazing global relationships and networks that I could not possibly imagine I would have otherwise.
Many people would say understanding the cultural differences is the hardest thing but for me, the hardest part is going to be saying goodbye to China and everybody I've met. I really love it here.
5. What advice would you give to anybody thinking of coming to China for the first time?
Claudia: Never forget you will meet people with a different culture and history, two facts that must be taken into account before you pass judgment.
My first time living abroad was in Japan as an aupair in a mixed Swiss-Japanese family and I couldn't speak a word of Japanese.
This time, I came to China to do an internship and could speak only few words of Chinese.
Everyone worries about going abroad for the first time (especially if you can't speak the language) but if you have an adventurous spirit, you shouldn't hesitate.
The last piece of advice I would give is to be interested in the history/culture country you in which you have your internship.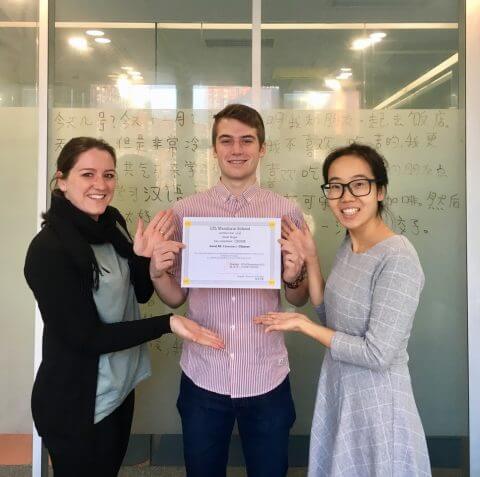 Victor: Don't hesitate. This has been a wonderful experience in every way for me.
Sign up for an internship in China that suits your own needs and desires and enrol into a language course as that can help you grow your chances to go deep into the culture making new friends.
If it worked for me…
Marie: The advice I would give for people coming to China for the first time is to come with an open mind and to leave any expectation of what you think it should be like back home.
It will be a complete culture shock for the first week or two but quickly you will get accustomed to the environment and way of life here. It may be different from back home but it is what it is and is and an experience that you should enjoy and go through.
Once going back to your home country you will probably experience reverse culture shock getting used to the way of life that you originally had.
Culture Shock in China || 10 Things That WILL Shock You
Culture Shock in China can happen to anyone at any time, and it affects everyone differently. China, however, is in a whole different league. We explain why.
So there we have it, three examples of an Internship in China for International Students!

If you would like help finding an internship in China, please contact our team or read more information on our internship webpage.
Internship in China for International Students – FAQ's
Do I need to speak Mandarin to do an Internship in China?

No, Mandarin is not required for doing an internship in China.

Fluent English language skills however are and all other languages are a bonus. However, some companies only consider applications from interns who do a Chinese course in China before their internship.
Can you guarantee an Internship placement?

Every applicant is different but we have over ten years of experience when dealing with Internships and we do not fail when it comes to placing people.
What Industry can I work in?

Sales, marketing, tech, law, medical, engineering, hospitality, medical, translation, education, IT, import/export, sports and many other areas.
Are Internships in China paid?

Some are, and some are not. Companies will offer you a stipend or pay you a certain amount to cover food allowances for examples. Others will be unpaid. Ask during your interview so both parties are fully aware of the situation
Can I take holiday?

This is a question you should ask during your interview because it will completely vary depending on the company.
Want more from LTL?
If you wish to hear more from LTL Mandarin School why not join our mailing list.
We give plenty of handy information on learning Chinese, useful apps to learn the language and everything going on at our LTL schools! Sign up below and become part of our ever growing community!
BONUS – want to discover more remote job opportunities? Check out the Jooble website.