Hands up if you like Avatar? Discover ⛰ Zhangjiajie 张家界
Discover Zhangjiajie 张家界 ⛰ Beautiful China
This content is brought to you in collaboration with ChinaClickGo.com. The place for you to find great tours and activities all over China.
Are you a fan of the movie Avatar?
Known for it's amazing effects and awe-inspiring backdrop, The Avatar movie introduced us to the fabled Hallelujah Mountains in the mythological land of Pandora.
James Cameron's movie took his inspiration for the mountains from the scenic Zhangjiajie National Forest Park.
The park has become so recognised that the Chinese Government has even renamed one of the park mountains the "Avatar Mountain!"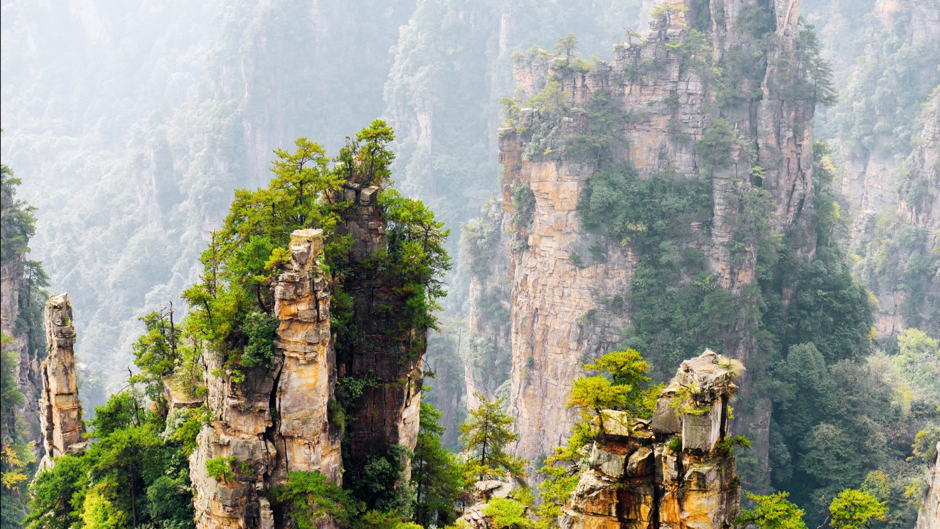 Discover Zhangjiajie – More Than Just a Movie
As well as inspiring a movie, Zhangjiaje National Forest Park has many other wonderful things to offer.
The park is vast and part of the Wulingyuan Scenic Area – which can boast being a recognised UNESCO World Heritage Site.
If you are planning to hike around it you will need sturdy boots and a good sense of direction.
Discover Zhangjiajie – Opening Hours and Tickets
The park is open from 07:00 to 18:00 all year round.
You can purchase a three-day ticket for CNY 248 ($38).
This allows for entry to the park which includes Yellow Stone Stronghold, Golden Whip Stream and Yaozi Village in Zhangjiajie National Forest Park and Yangjiajie, Yuanjiajie, Tianzi Mountain, and the Ten-mile Gallery in Suoxiyu Valley Scenic Spot.
Discover Zhangjiajie – Do You Like to Hike?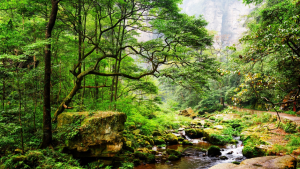 There are also some very popular hikes, including one which meanders along the Golden Whip Stream.
Here you will see strange shaped rocks and possibly a few jumping fish.
If you prefer the idea of a little peace and quiet away from the hustle and bustle of tourist hot-spots, then you should be able to find a few trails around Zhangjiaje National Forest Park that are to your liking.
Why not consider booking the 3-Day Avatar World Classic Tour?
Discover Zhangjiajie – Going Up?
If you don't fancy a hike you could always take one of the two cable cars. The Tianzi Mountain Cable Car induces these costs:
Single Trip CNY 52 (USD $8.16)
Round Trip CNY 104 (USD $16.33)
Or you could take the Yellow Stone Village Cable Car, costing:
Single Trip CNY 48 (USD $7.53)
Round Trip CNY 96 (USD $15.07)
Alternatively, you could board the tallest elevator in the world – the Bailong Elevator.
At 1070 feet high it towers above the park, there are three elevators in operation and they can get you to your heady destination in a couple of minutes.
You travel straight up the side of the mountain and as the elevators are glass you get a spectacular view.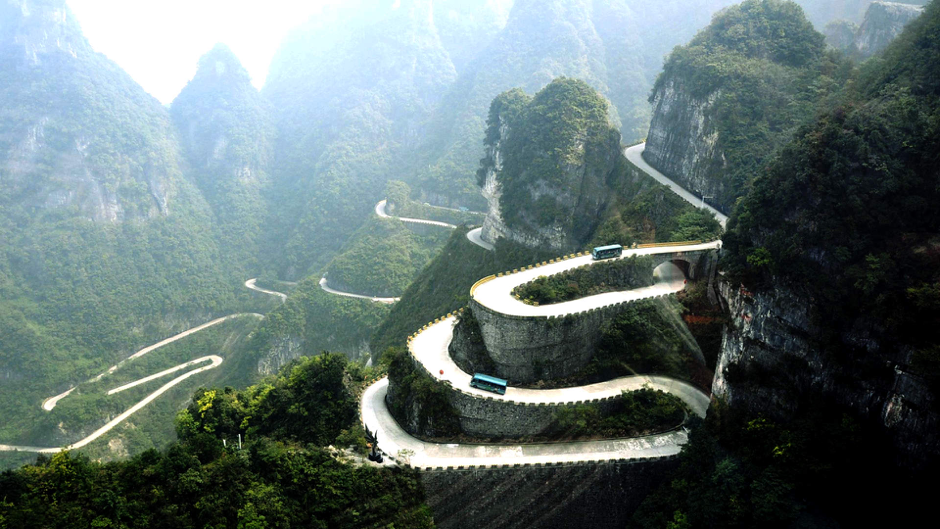 The Bailong Elevator is open from 08:00 to 17:30, except for public holidays, when it's open from 07:00 to 20:00. If you want to take a ride it costs:
Single Trip CNY 56 (USD $8.79)
Round Trip CNY 112 (USD $17.59)
Discover Zhangjiajie – Or Crossing Over?
We have heard of glass elevators before (Roald Dahl brought them to our attention when Mr Wonka exploded from his chocolate factory in one)! But what about glass bridges?
The Zhangjiaje National Forest Park is the proud owner of the longest and highest glass pedestrian bridge in the entire world (430m x 300m).
Discover Zhangjiajie – A Mystical Haven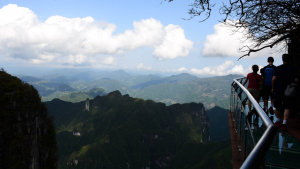 Whether you're going up via cable car or lift, or getting your heart pumping with a vigorous hike, the views are certainly worth the effort.
However, we need to prepare you for the fact that the Avatar mountains are damp and misty by nature, and this means visibility isn't always great.
The good news is that when the haze clears a little (which it invariably does) the Zhangjiajie National Forest Park almost adopts a mystical quality. Perfect for enchanting photographs.
Capture the beauty of this stunning location by booking a 4-Day ZJJ Avatar Photography Tour.
This tour will enable you to take beautiful photographs while enjoying the sights of the Avatar mountains. Experience the natural beauty and make memories by taking some photographs of the stunning scenery.
We'll be bringing you more informative and useful content from chinaclickgo.com in the near future. Please stay tuned for more 🙂
Discover Zhangjiajie – FAQ's
What is Zhangjiajie in Chinese?
Where is Zhangjiajie?

Zhangjiajie is in the northwestern part of Hunan Province.
What is Zhangjiajie famous for?

Being the setting of the famed movie, Avatar. Known for it's amazing effects and awe-inspiring backdrop, The Avatar movie introduced us to the fabled Hallelujah Mountains in the mythological land of Pandora.
Is Zhangjiajie a World UNESCO Heritage Site?
Want more from LTL?
If you wish to hear more from LTL Mandarin School why not join our mailing list. We give plenty of handy information on learning Chinese, useful apps to learn the language and everything going on at our LTL schools! Sign up below and become part of our ever growing community!