When Mexico Came to China
China School Trip : When Mexico Came to China
In the Summer of 2019 we were delighted to host a bright eyed and bushy tailed group of Mexican students and their teachers at our marquee school in the heart of Beijing.
Three fantastic weeks, thirty+ amazing students and memories to last a lifetime.
Mexico came to China, they saw and they conquered.
WHO: About our Friends from Mexico
WHAT: Key details about the program
We wanted to give you an account of how the trip went, what they got up to and most importantly, what they thought about their time in China.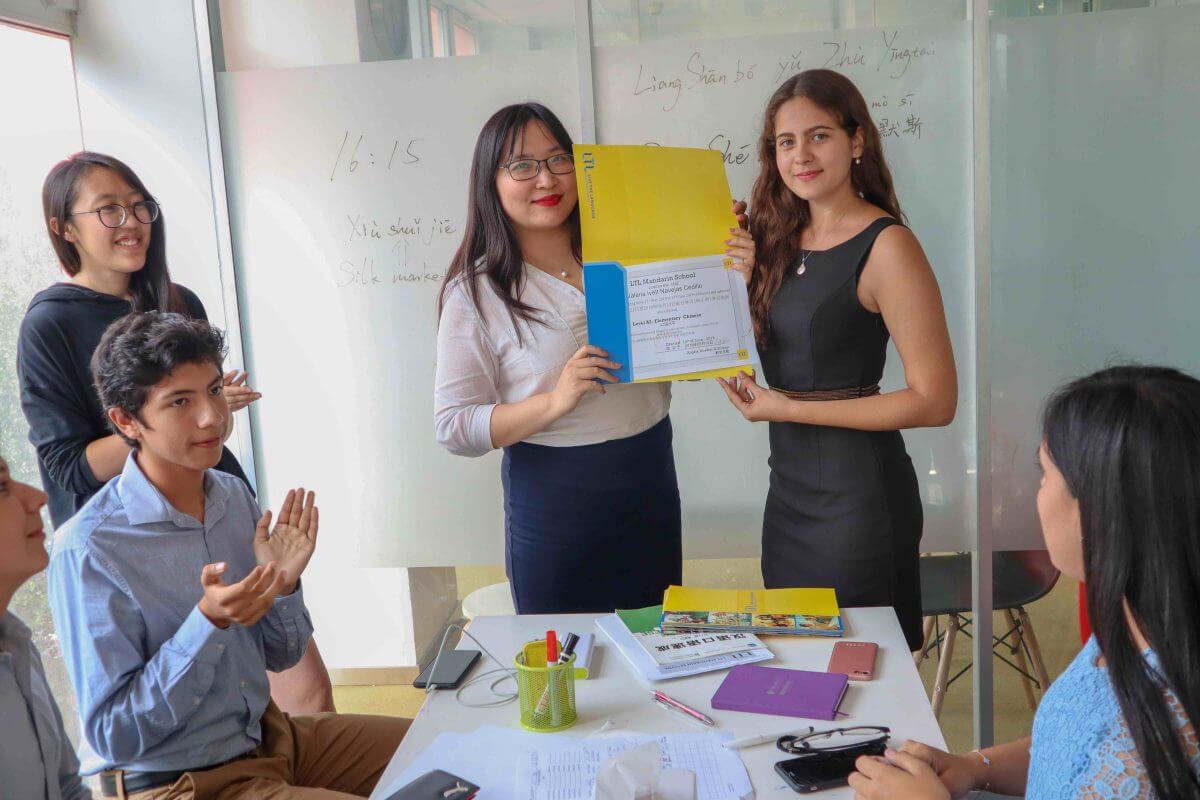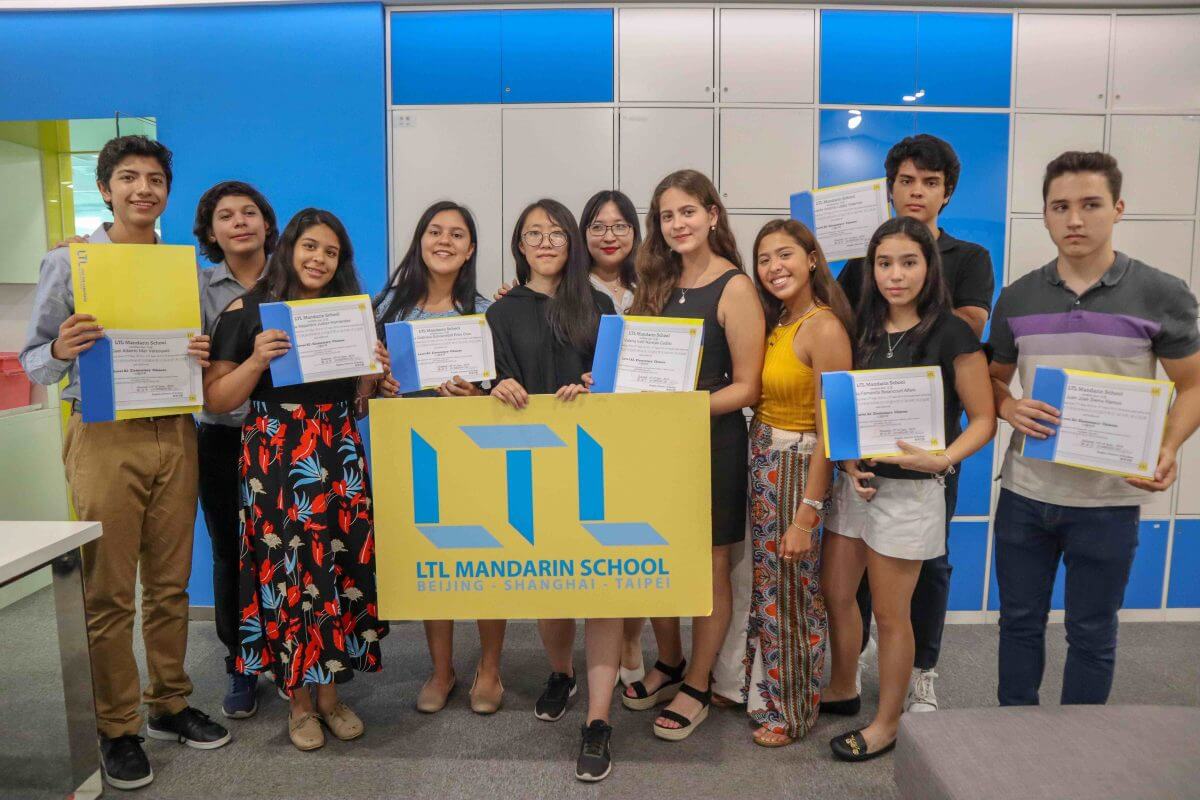 Key details about our Mexican Friends
School – Tecnológico de Monterrey – Prepa Tec campus Tampico
City – Altamira
Number of Students – 27
Number of Teachers – 2
Date of visit to LTL Mandarin School, Beijing – Weekend of 25th/26th of May 2019 until 14th of June 2019
The trip involved 3 weeks of Chinese classes and various trips around Beijing including places such as the Great Wall of China, The Forbidden City and Wangfujing Snack Street.
The School Trip Program
Each day our students and teachers were treated to breakfast before either coming into LTL for their Mandarin class or going about their daily explorations of Beijing.
To mix it up and keep them fresh some days class was in the morning, some days in the afternoon. Chinese classes would last 4 hours in total.
Where did our students go in Beijing outside of class?
After completing Mandarin classes our students all received their certificates proving their progress with LTL.
Capital Museum – History Challenge
Temple Of Heaven
Sanlitun – Interview Challenge
Tian'anmen Square/Forbidden City
Panjiayuan Market
798 Art District
Lama Temple
National Museum
Silk Market
Great Wall of China (Mutianyu)
Houhai Lake – Scavenger Hunt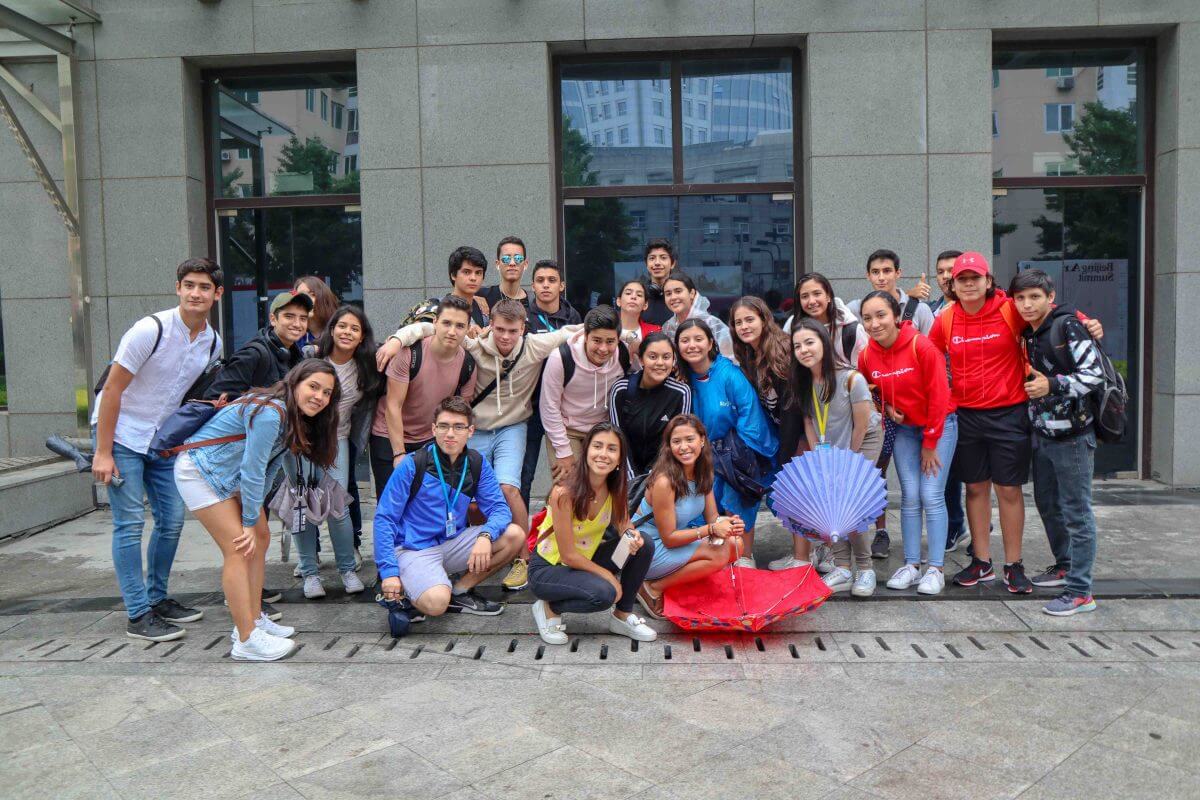 School Trip programs can be tailored exactly how the school wants, for further details please check this link below:
A wonderful but hectic 3 weeks in Beijing before they took off for further adventures in Xi'an, Shanghai and Hong Kong!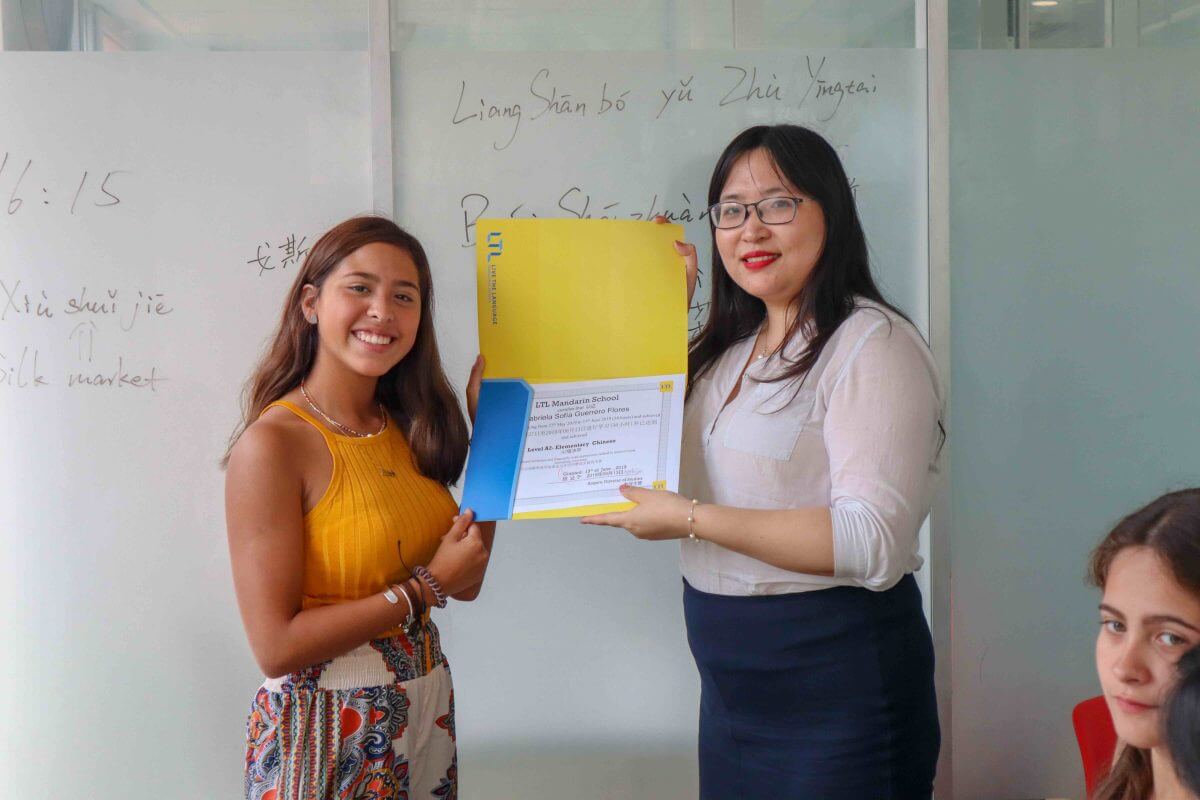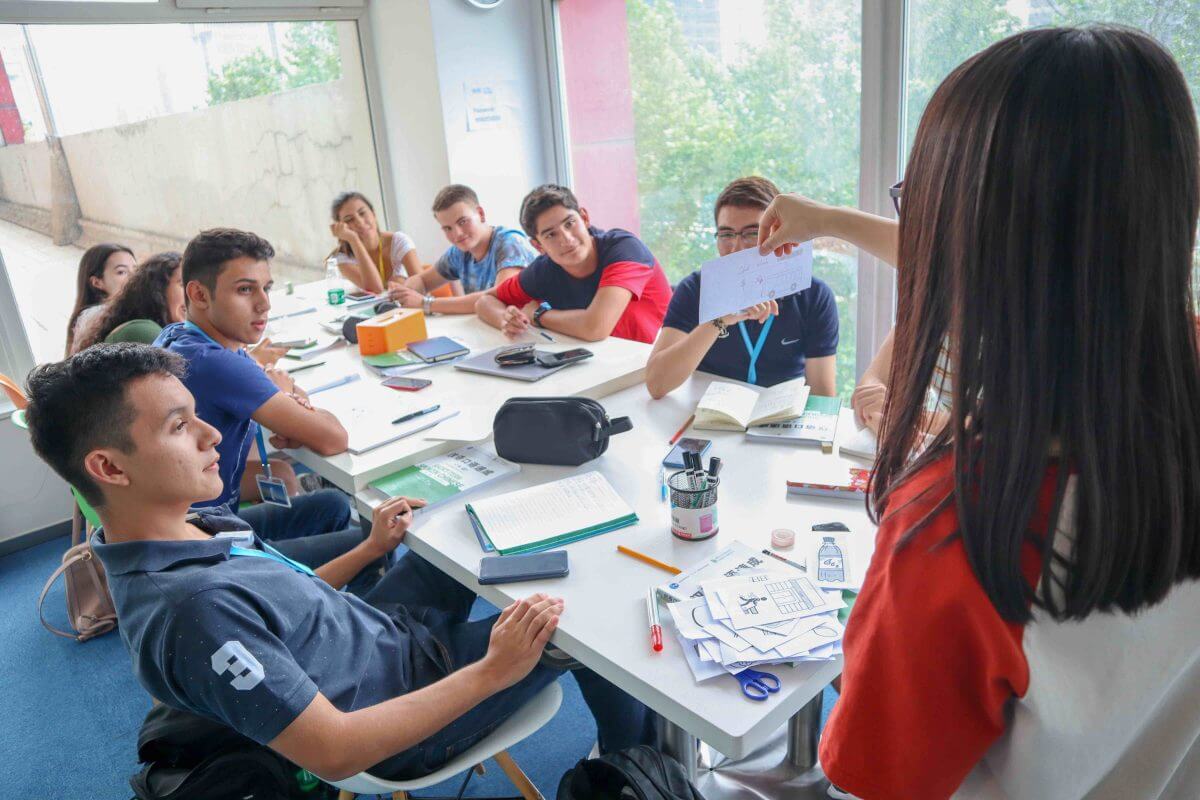 What they said
It's always great to hear what the students and teachers said, the good and bad! So let's see what they told us just before they left!
How was the LTL experience on the whole?
Paulina Flores – It was amazing. I didn't feel like it was a school. I enjoyed each of my classes because everyday I learned new things!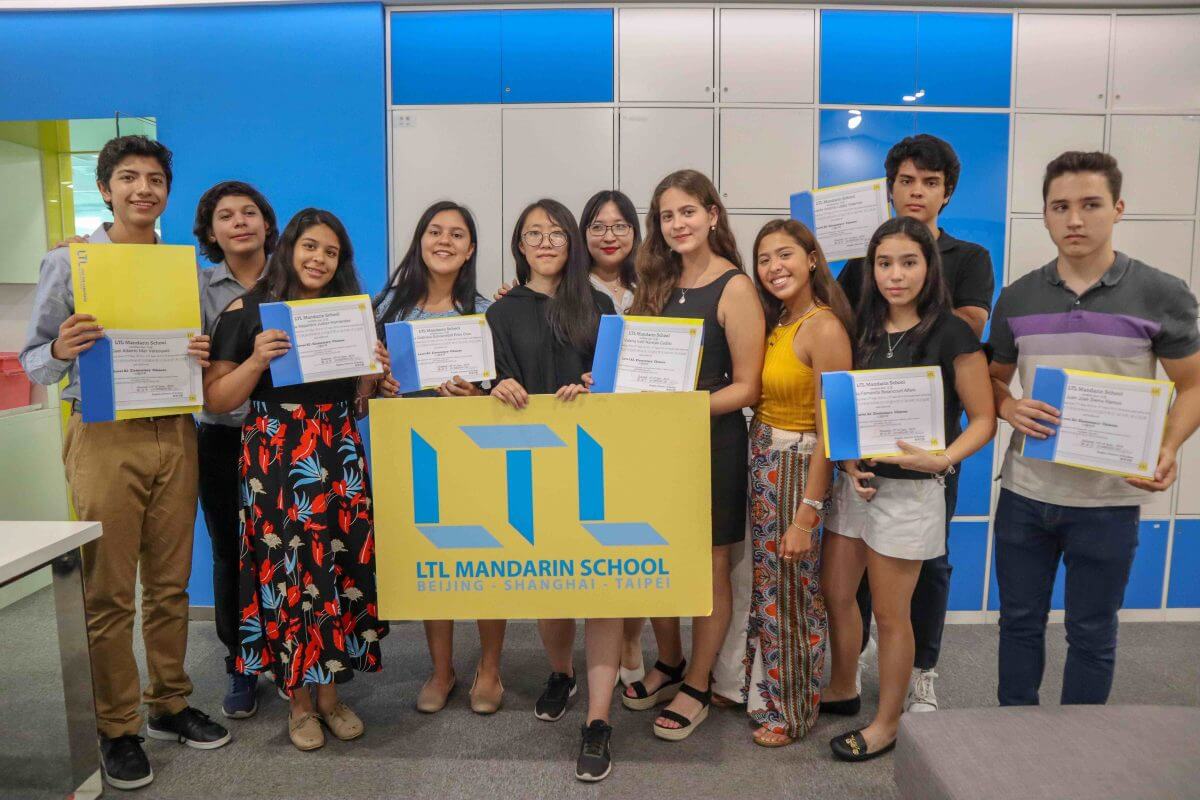 Gael Alberto – It was completely different from what I have been through until now.
Eduardo Antonio – It was very dynamic and complete. I think I learned a lot and now I feel more prepared when I communicate with Chinese.
Valeria Ivett – It was amazing. I learned a lot of things in a short time and I received a lot of attention from teachers.
Juan Jose – The four hours of classes were full of entertainment and learning. The activities were fun and creative and full of good experiences.
Daniela Villareal – It was so fun. I did learn a lot of Chinese in the time I was here and I enjoyed the experience.
What did you think of the classes at LTL?
Javier Alejandro – They really helped me to learn a lot more about Chinese language and to discover secrets about the traditions here in China.
Daniela Cruz – They were really, very interesting. We learned a lot and the teachers made the classes and activities more dynamic.
Paulina Flores – I think it is a school that has a lot of interest in their students. They try to give us the best and they are always trying to take care of us in classes.
Jose Luis – The teachers explained everything pretty well. I learned many things I can put into practice in future scenarios.
Jose Nicolas – The classes at LTL were a little long but they made a big difference to my Chinese level.
Edgar Castillo – The classes were dynamic with great teachers!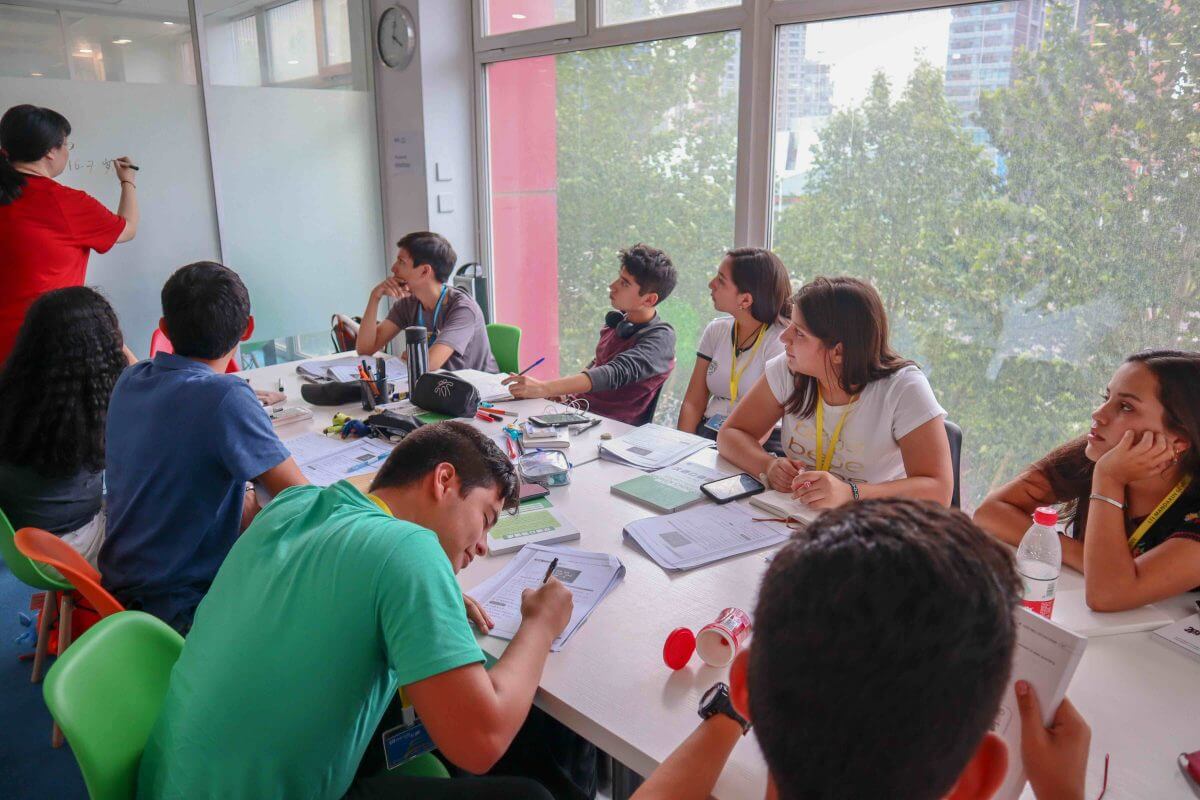 Did you enjoy the LTL activities? Which was your favourite?
Gabriela Guerrero – I did because I got to learn the culture and touristy places in Beijing. They are amazing and my favourite was the Summer Palace.
Gema Alejandra – I enjoyed most of them, but my favourite was the one where we had to interview people in the street.
Daniela Cruz – Of course I enjoyed all of them. My favourite of all was the trip to the Great Wall. It was so tiring to climb up there but the view was incredible.
Jose Luis – I very much enjoyed visiting all the places that we went too. My highlights were the Great Wall, Silk market and the Forbidden City.
Javier Alejandro – Yes I did. My favourite was the Temple of Heaven because we all really had fun there. I had a great time with my friends.
Roberto Andonie – Yes the visits to the different places were amazing. The Great Wall was the best of all.
What changes would you recommend?
Gabriela Guerrero – Nothing, the experience was amazing!
Hugo Sanchez – I would recommend a bit more free time to explore.
Maria Jose – I would suggest a bit less walking and a bit more choice regarding food.
Jose Ruben – Another restaurant for the food, or maybe not! It is so great here!
Evelyn Garate – Mix up the choice of restaurants perhaps?
Santiago Romeo – Less homework, more time to enjoy the moment!
We hear ya Santiago!!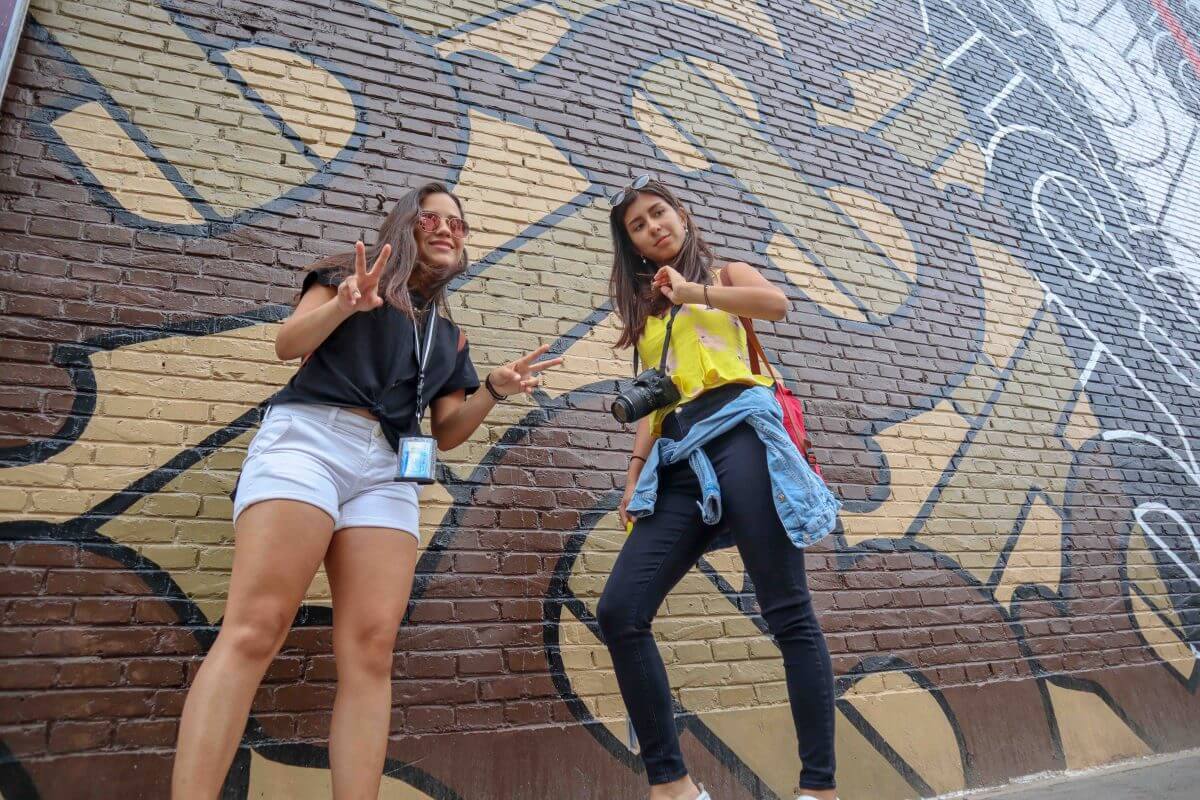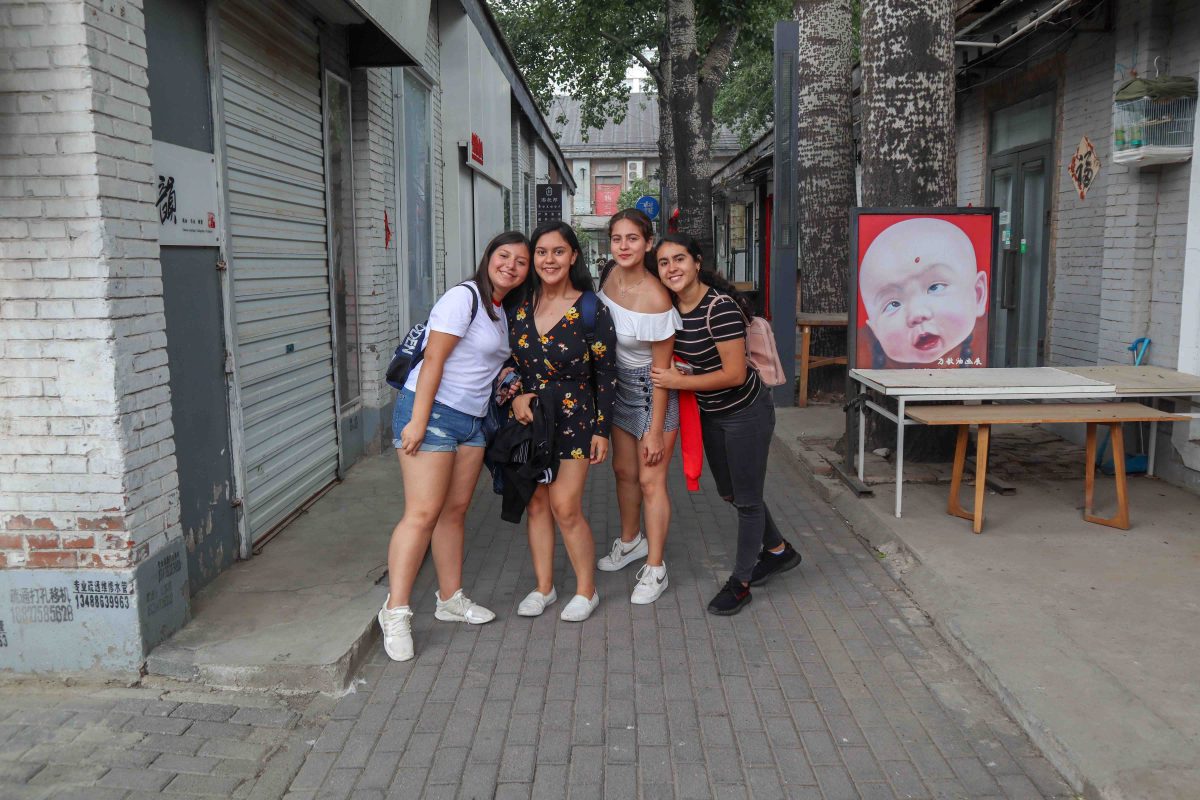 What are your general thoughts on China?
Gema Alejandra – It is a very interesting place to visit because the culture is a whole new thing that we don't know in Mexico.
Jose Nicolas – It is very different and with a lot to offer. Also, it is way further ahead than Mexico when referring to modernisation and sustainability.
Juan Jose – It is completely different in terms of the country, culture, religion and people. In my opinion, visiting China is one of the greatest things that I did in my life.
Gael Alberto – The traditions and culture of China are really interesting and different to what we know in Mexico. In my opinion it is a beautiful country.
Eduardo Antonio – An interesting place, truly. It is very different from Mexico but we all know that both are very different cultures. My general thoughts are that it is a very big place!!
What was your favourite thing about LTL?
Edgar Castillo – The calm learning environment with good teachers. I like their gentle personalities.
Maria Jose – My favourite things were the difference places we visit and the teachers at LTL.
Hugo Sanchez – My favourite thing about LTL is that it helped me learn more about the language and the culture.
Jose Nicolas – The completeness of the program. We got to see almost every big and important attraction at Beijing and got pushed forward with our Chinese.
Juan Jose – The teachers that work in LTL. They are fun, kind and full of happiness.
Gabriela Guerrero – My favourite thing was the many activities and the time we had to explore China.
Thanks #TeamMexico for some great feedback comments. We had so much fun hosting you and we are glad you enjoyed the ride! Let's hope to see you all again in 2020!

Keep up the Chinese!
If you want to find out about other School Trips we've hosted why not take a look at our Ancona students experience in Beijing. They visited two months before our Mexican friends and had an equally memorable time!
Want more from LTL?
If you wish to hear more from LTL Mandarin School why not join our mailing list. We give plenty of handy information on learning Chinese, useful apps to learn the language and everything going on at our LTL schools! Sign up below and become part of our ever growing community!