Studying Chinese in Chengde – William's Story
Immersion in China with LTL School
I'd studied Mandarin on and off in England for three years whilst completing my degree in an unrelated field.
Irregular lessons with a string of teachers and language partners got me to a stage where I could hold short conversations with Chinese friends patient enough to prompt me in places and overlook my repeated mistakes.
Wanting to build on this level but realising I would never get much further without being fully immersed in the language, I decided to take a gap year after graduation that would include three months studying with LTL in Chengde.
After two weeks in Beijing, I was taken by taxi to Chengde.
This three hour journey through magnificent mountain countryside, including a brief stop to gawp in amazement at the great wall, cost a grand total of 200 yuan (around £20).
Waiting to welcome me to their home was a car mechanic and his wife in their early 60s, both extremely hospitable and eager to hear from me about my home country and what I thought of Chengde.
Studying Chinese in Chengde – 100% Immersion
The next day I started lessons, and with summer ending it was still just warm enough to study in the garden of the Emperor's summer getaway, in use since the beginning of the 18th century.
"Garden" is a bit of an understatement.
Everywhere you look there are hills to clamber, expansive lakes, and ancient pavilions in which to sit.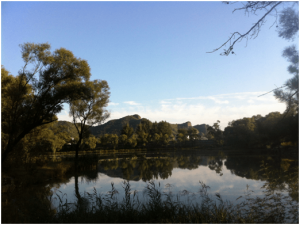 People come here to sing, play music, dance, practise tai chi, and in my case, find a tranquil spot in which to learn Mandarin.
Out in the open air the hours passed in a flash, although usually towards the end of the day my concentration levels were definitely not at their peak!
On my first day getting the bus with my teacher to the garden I was struck by how beautiful Chengde is, and how it felt like an oasis after the crowds of Beijing.
The city follows a river that snakes its way through the hills, glittering under an almost ever cloudless sky.
The valley is narrow, so that by necessity the city is stretched long and thin, each and every building set against a magnificent backdrop of pavilion studded countryside.
The weather became noticeably colder with the arrival of October and so my teacher and I began having lessons in coffee houses, one "Café Bene" quickly establishing itself as a firm favourite due to its excellent hot chocolate.
Eager to put what I learnt in class into action, each weekend I would usually head down to one of the two bars in the city's university district where I met a good crowd.
When I told other Chinese people of this pastime I was without exception received with a disapproving look and assertion that the only people I'd meet in such places are "坏人 (huairen)", that is to say "scoundrels".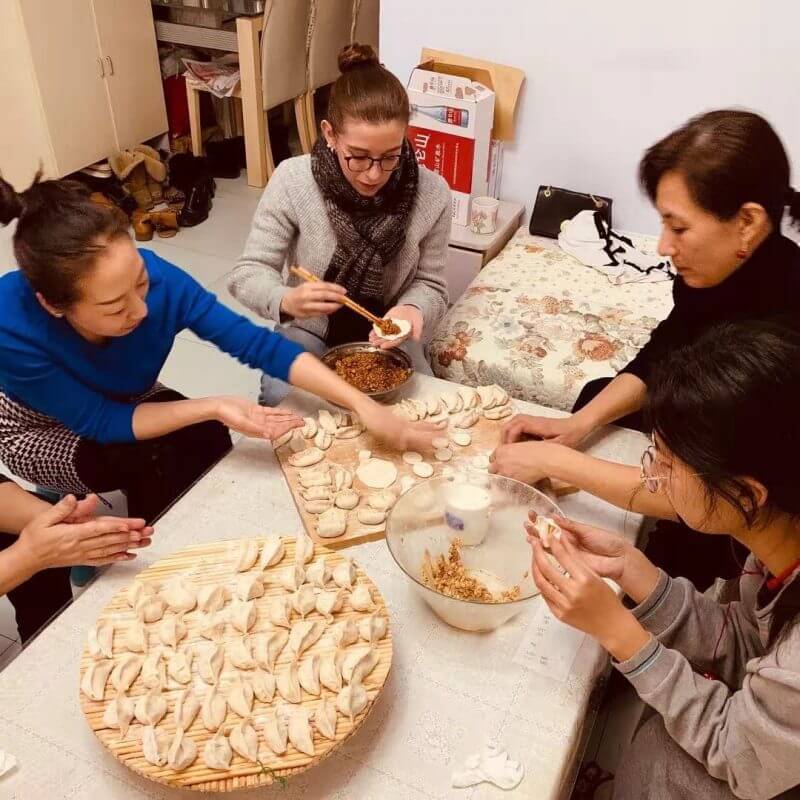 Fortunately they were mistaken: with dormitory lockup taking place as early as 10pm sharp, the most outrageous thing I ever saw was a student having time to drink 4 bottles of Snow Beer rather than 3.
I also befriended the owners of one of the bars, "On the Road", so more often than not got plied with free drinks and plates of spicy duck meat.
This came in slivers of a part of body you'll seldom find served in England and is so fiery it will have you coughing and spluttering within seconds!
More adventurous nights out could be had in the city centre, which is home to a number of bars and two nightclubs (all open after 10pm!).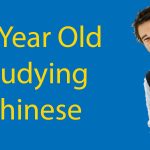 Studying Chinese as a Teenager 📖 Laodice's Story
Laodice is a great example of students coming to China and Studying Chinese as a teenager. She loved her time at LTL. Follow her story and the story from her Mother's perspective below.
A Part of the Furniture
Increasing language competency and a widening circle of local friends allowed me a better understanding of Chengde and its way of life.
I also slowly began to develop a few distinctive local habits: when I spoke of the winter it was with the same mixture of respect and trepidation as that shown by Ned Stark in Game of Thrones rather than of some confident Englishman who enjoyed boasting of surviving three Januaries near the Scottish border.
I also routinely took photos of the clear blue skies, only occasionally polluted, and uploaded them onto Wechat, the China Facebook/Whatsapp, so that my friends in Shanghai and Beijing could gaze at them enviously.
I even listened to Chinese rock music out of choice.
It only took small things to remind me of how much of an oddity I was, such as one day towards the end of my stay when a young boy in the supermarket crashed his trolley head on into a freezer upon catching sight of me.
On other occasions I've had people slow down their cars to gawp at me, pedestrians stop dead in their tracks to stare in confusion upon overhearing me speak Mandarin, and one cyclist fall off his bike.
Their curiosity was, though, without exception friendly.
What an Experience!
The experience had a fantastic impact on my Mandarin, especially since Chengde with its imperial history is home to China's purest spoken Chinese.
The locals are rightly proud of this and often reminded me how beneficial this was for my studies.
Whilst at first I sometimes struggled to make myself understood.
By the end of the course I could impress friends at karaoke by singing song after song in Mandarin, discuss Chengde's economic development with friendly taxi drivers and navigate my way through acupuncture appointments.
I put this progress down to my wonderful and very patient teacher, the willingness of my homestay family and neighbours to engage me in conversation outside class time, and making the most of the opportunity of having very nearly no expats in the city to go weeks at a time without speaking even a sentence of English.  
Whilst I went down this immersive learning route, LTL does organise regular optional student activities so loneliness shouldn't be much of a worry.
In my opinion LTL's immersion course offers the most efficient way of learning Mandarin, and I can say this having watched others struggle with different schools and in different cities.
Living in a city such as Chengde also immerses you in the Chinese way of life whilst having helpful and friendly LTL staff in the city just a phone call away.
I consider my three months there a once in a life time experience, have many fond memories and have kept in touch with many of the people I met.
Best of all I can now hold long conversations and, most tellingly, Chinese contacts fluent in English prefer to communicate with me in Mandarin!
This blog was written by LTL student William Shaw, who studied Chinese in Chengde.
Want more from LTL?
If you wish to hear more from LTL Mandarin School why not join our mailing list. We give plenty of handy information on learning Chinese, useful apps to learn the language and everything going on at our LTL schools! Sign up below and become part of our ever growing community!