TEST YOUR HSK 2 VOCABULARY SKILLS
Need a HSK 2 Vocabulary Test to challenge yourself? You've come to the right place!
We're no strangers to the HSK exam. We've helped thousands of students pass the HSK exam.
In fact our students have a 95% pass rate with the HSK Exams!
While there is more to the test than just knowing the vocabulary, it will undoubtedly help your confidence walking into the exam knowing how much vocabulary you have under your belt!
HSK 2 Mini Test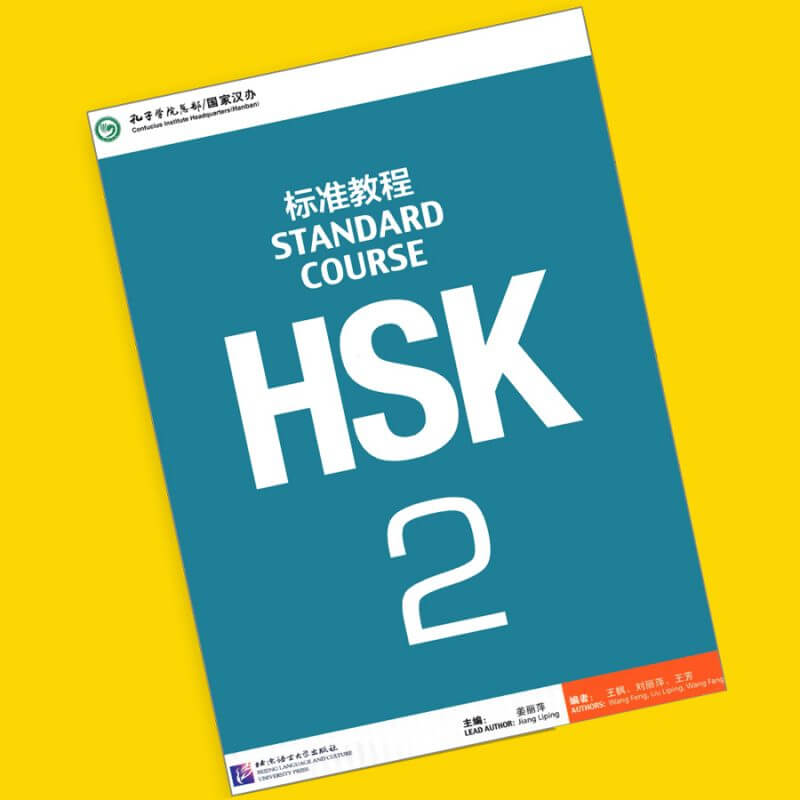 Here is an express HSK 2 vocabulary test.
IMPORTANT there are 2 versions of this quiz! The first is 30 RANDOM Chinese characters from the HSK 2 exam, the second is ALL 150 NEW Chinese characters.
30 not enough for you?
⬇️⬇️⬇️ Go hard or go home on all the HSK 2 vocabulary ⬇️⬇️⬇️
Take the HSK 1 test to make sure you haven't forgotten any previous vocab. HSK 1 vocabulary will be on the exam a well!
For anyone who has passed the HSK 2 exam, they can express basic everyday phrases.
They're introducing themselves and answering questions like where they live, who they know and the things they have. 
Find out all the things you can do at different HSK levels?
Disclaimer || THIS IS NOT A HSK 2 EXAM
This test is simply a HSK 2 vocabulary test. Meaning all it does is test your knowledge of the vocabulary used in the exam.
Check out our HSK Online Course and see how you can get connected with an incredible Chinese teacher today!
To pass the HSK 2, you will need 60% or higher. By the time you finish this test, you'll know just how much of the vocab you have!
BONUS – Buy the HSK Books
If you'd like a more structured method to prepare and pass the HSK, we got you!
the above quizzes were designed to help you review vocabulary and get an idea of your actual Chinese level, but there's nothing wrong with wanting a more intense HSK preparation.
You can sign up to our Online HSK Preparation Course, or buy the HSK books to study at home.
The books offered below are the one offered are the one we use in class 👇
If you already know a bit of Chinese or finished studying the HSK 1 book, it's time to study HSK 2.
Start planning ahead of time and have a look at the next level, HSK 3.
NOTE – Please note these links are affiliate links and LTL Mandarin School take a small cut of any sales made, with the rest going to Amazon and the lister of the product.
---
How many words are in the HSK 2 exam?

There are a total of 300 vocabularies in the HSK 2 exam. 150 are from HSK 1 level and the other 150 brand new.
How well will I be able to communicate after passing the HSK 2?

After passing a HSK 2 exam the assumption is you will be able to use basic Chinese and apply it to complete simple tasks.
How many words will be in the new HSK 2 exam?

The old HSK 2 exam has 300 words, the NEW HSK 2 exam has an additional 972 words totalling 1,272 words.
Is pinyin included in the HSK 2 exam?

It is yes!

You can still use pinyin in the HSK 2 exam, however, this is the final time you'll be able to use it in a HSK exam so we recommend trying to attempt the exam without it if you plan on moving forward with higher HSK levels.
Want more from LTL?
Want to learn Chinese from the comfort of you own home? Then our 24/7 Online Chinese lessons might be the thing for you.
We offer a 7 day free trial to all new online students where you can study Mandarin 24/7.
Come and check it out free of charge and see what you think!
If you wish to hear more from LTL Mandarin School why not join our mailing list.