VPN Reviews – Ivacy VPN (2020-21 Update)
VPN Reviews – Ivacy VPN : Who Are They?
So is Ivacy VPN worth the download? Let's take a look…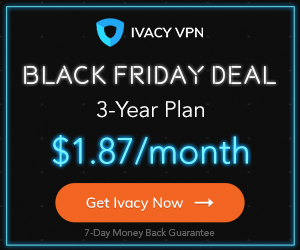 As you've probably seen, we've extensively covered VPN's, from best paid VPNs, best free VPNs and even best free VPN trials in China.
That and much more regarding VPNs for China!
Now it's time to cover a specific VPN and for that we rely on our students.
Thankfully, our student Danny has used a VPN we've not covered in much detail before.
That VPN is called Ivacy. Let's see his thoughts below.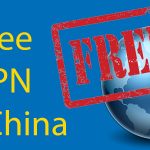 Free VPN for China // 8 of the Best VPNs (for 2022)
Free VPN's for China // The One's You Must Download What is a VPN, why do I need one, and which one is the best free VPN for China? All of these questions, plus much more are answered below! What…
Ivacy VPN – In A Nutshell
I like to consider myself loyal to certain brands. Having used Ivacy for a number of years, I feel that certainly applies with them. There are good and bad points so I want to make the review as honest and open as possible.
"In my opinion, Ivacy is the best option in the market if you happen to love torrenting and streaming sports live at the same time.
If you are on a budget but have to spend monthly on VPNs, Ivacy's heavily discounted long-term plan of 1+1 year for 4.08/month makes it one of the most affordable options available! Considering its drawbacks and the value it has to offer, it should be your choice if you don't have a deep pocket."
Ivacy VPN – The Good
Currently offering one year free on subscription of 1 year and an additional 54% discount.
Multiple servers that will ensure an interruption-free service
No Bandwidth Throttling
Compatibility with all Platforms
Allows 5 log-ins at the same time, which means you can share it with others!
Ivacy VPN – The Bad
No ad-blocking
No TOR Compatibility
Ivacy VPN – The Downside
No Trial is offered, so you can't test it on your own.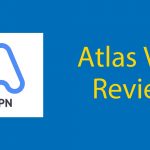 Atlas VPN Review – An Honest Report
There are so many VPN's to choose from. Where do you even start? We try and review as many as possible to make your life easier.
A Brief Introduction to Ivacy VPN
Ivacy has been offering its protection services since 2007, of which I have been using for the majority of that time.
It's currently ranked 58 out of 74 VPNs, which doesn't read particularly well.
However, despite being around for nearly a decade, Ivacy happens to be a relatively unknown brand, trying to make its place among the big players.
However, you cannot underestimate Ivacy in my opinion.
Ivacy appears to mean business and is one of the most reliable VPNs available and has to its credit, the introduction of the revolutionary concept of Split Tunneling.
So, it stands a good chance to one day be able to play in the realm of the big leagues.
All Device Compatibility
Ivacy's VPN is compatible with every device that's currently in the market; you name it.
It supports Windows, MXQ Pro, X Box, PlayStation, Android, and Kodi to name a few.
The latest and the most welcome addition to this list is that of Chrome and agrees with Ivacy's strategy to position itself as the one size fits all, solution when it comes to your VPN needs, be it gaming, streaming, browsing or some other.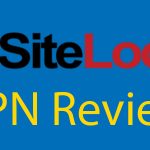 VPN Reviews – SiteLock VPN
SiteLock Review – Insiders Guide to the Good and the Bad to SiteLock VPN Every so often we ask our students to give us a hand with writing us reviews of VPN's to give you a broad look at the…
Ivacy VPN – The Pricing
One of Ivacy's unique selling propositions is its extremely affordable 2 year package, offering 77% savings.
Notwithstanding its monthly package, Ivacy offers one of the most competitive VPN prices on the market.
The payment methods are also really flexible, and you can pay just about any way you wish to.
Ivacy has taken care of that!
HINT – Unlike many of its competitors, Ivacy offers a 30-day money back guarantee which is possibly the most you can ask!
Genuine No-Logs Policy
Ivacy isn't just fooling its customers and trying to attract new ones when it claims it does not keep any logs – an otherwise sad reality of the VPN world that regularly makes false promises of not logging the customer's data.
However, I was pleasantly surprised upon coming to know that Ivacy makes good on its "Keeping no logs" policy.
A careful review of their privacy policy showed us that the only data they keep of you, is your e-mail address, that's it!
However, in all fairness, you should know that Singapore (the home of Ivacy) is a partner to the 5 Eyes Alliance.
What is that and how it affects me? You might wonder.
Well, according to the Edward Snowden's leaks, there is a group of countries that have partnered to share their internet user's data.
In other words, it's the worst thing for anyone who happens to be a sucker for privacy.
PLEASE NOTE – Given the fact that Ivacy is located in Singapore, this could have implications for you.
Ivacy Customer Support
In my honest opinion, even the top VPNs cannot match the level of Ivacy's customer support service.
The customer support agents, appearing with the screen name of "Felix" respond quickly in minutes and don't just post links as answers but give comprehensive answers in response to your questions.
As opposed to the other VPNs whose customer support never responds and even if it does, there's usually a robot giving recorded or programmed replies.
Moreover, Ivacy also gives crazy social media support.
Its social media team is known for being very responsive to client queries whether made through direct messaging or via a post.
You shouldn't need to rely on support too much, but when you do you'll find that there is always someone there to help which is so important when choosing a VPN.
No one wants to be in China, stranded with VPN problems.
Ivacy Kodi Add-on
Kodi is nowadays one of the best and most preferred media playing platforms available.
However, Kodi still needs a VPN if you're interested in saving yourself from a DMCA notice and in accessing the geo-locked content or even premium content.
Of all the VPNs I tried with Kodi, Ivacy worked best, making good on its promise of being the best Kodi VPN.
So, is Ivacy worth it?
Well, yes and no.
Yes, if good service at affordable pricing is a huge factor in your VPN buying decisions. Likewise, if privacy concerns you a lot and you're a fan of split tunneling, then Ivacy is for you since it's a pioneer of split tunneling.
But, NO if you want a truly premium experience no matter the price. In that case, you should go for the more expensive ones with a large range of servers and super high speeds!
I think that despite the fact Ivacy has a number of obvious drawbacks, its aces far overshadow its drawbacks. As a user of the VPN for many years, it's worth your money.
Want to sign up for Ivacy? Thanks to the kind folk at Ivacy they have exclusively offered our blog readers 20% off their subscription upon sign up but the deal won't last forever…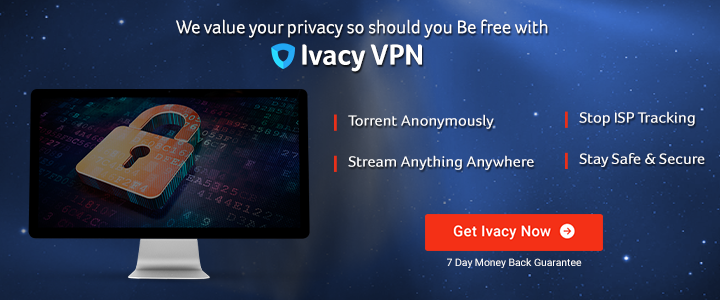 Want more from LTL?
If you wish to hear more from LTL Mandarin School why not join our mailing list.
We give plenty of handy information on learning Chinese, useful apps to learn the language and everything going on at our LTL schools! Sign up below and become part of our ever growing community!