10 Best Mandarin Movies of All Time (2023 Update)
Our Complete Guide 🎦 10 Mandarin Movies You Absolutely Must See
In a world of endless superhero movies and repetetive reboots, now is the time to try something new. More specifically, it's time to delve into the world of Mandarin language movies.
Hollywood has a complicated history when it comes to representing China and Chinese culture. So if you want something a little more authentic, it's best to check out movies written in (and for) China.
Not to mention watching movies can be a great way to practice your Chinese language skills! So today, we'll take a look at the best Mandarin movies of all time.
From artsy indie flicks to big-budget comedies, and everything in between, here is a list of some of the greatest ever Mandarin language movies.
Chinese Movies || Suzhou River (2000) 苏州河 (Sūzhōu Hé)

Chinese Movies || Crouching Tiger, Hidden Dragon (2000) 卧虎藏龙 (Wò hǔ cáng lóng)

Chinese Movies || Dear Ex (2018) 谁先爱上他的 (Shéi Xiān Ài Shàng Tā De)

Chinese Movies || Let the Bullets Fly (2010) 让子弹飞 (Ràng Zǐ Dàn Fēi)

Chinese Movies || Blind Shaft (2003) 盲井 (Mángjǐng)

Chinese Movies || Monster Hunt 1 and 2 (2015) 捉妖记 (Zhuō Yāo Jì)

Chinese Movies || Farewell My Concubine (1993) 霸王别姬 (Bàwáng Bié Jī)

Chinese Movies || The Wandering Earth (2019) 流浪地球 (Liúlàng Dìqiú)

Chinese Movies || Lost in Thailand (2012) 人再囧途之泰囧 (Rén Zài Jiǒng Tú zhī Tài Jiŏng)

Chinese Movies || The Farewell (2019) 别告诉她 (Bié Gàosù Tā)

Chinese Movies || Staff Picks
Suzhou River (2000) 苏州河 (Sūzhōu Hé)
Set against the notoriously seedy Suzhou River area in Shanghai, this movie tells the intertwined love story of four people: an anonymous videographer, his bartender girlfriend Meimei, small-time crook Mardar and and the daughter of a local crime lord, Moudan.
The strength of this movie lies in its stunning yet gritty visuals.
It captures the unique atmosphere of the old Suzhou River. 
Today, that area is brimming with trendy cafes and expensive Swiss watch shops.
Suzhou River was, however, too much for Chinese censors and so it is now blocked in the mainland.
Director Lou Ye was even banned from making movies for five years!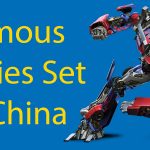 Famous Movies Set in China – Must See Movies
8 Incredibly Famous Filming Locations In China You Need To Visit Thanks very much to David Wang from OkDealTravel for this excellent guest post. Enjoy! Have you ever noticed that there are so many scenes and elements of Chinese features…
Crouching Tiger, Hidden Dragon (2000) 卧虎藏龙 (Wò hǔ cáng lóng)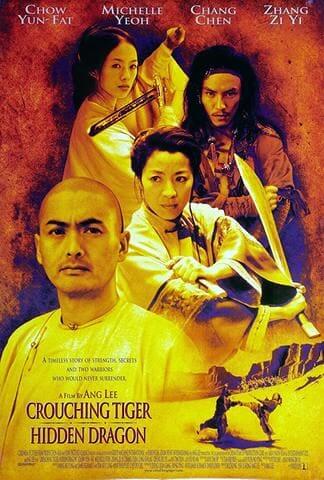 We know you've heard of this one!
Crouching Tiger, Hidden Dragon, based on a novel of the same name by Wang Dulu, follows a 19th century Qing Dynasty warrior.
In order to protect his sword, The Green Destiny, Li Mu Bai gives it to his lover. The sword, however, gets stolen and our protagonist must then embark on a dramatic, martial arts-filled quest to retrieve it.
There is however, a small caveat.
If you are a language purist, you might be bothered by the fact that all four leading actors speak with different Mandarin accents (Beijing, Cantonese, Taiwanese, and Malaysian).
But there's a reason this movie made more than $213 million worldwide and was nominated for a whopping 10 Oscars.
If you haven't seen Crouching Tiger, Hidden Dragon yet, what are you waiting for?
No matter the accents, it's still one of the best Mandarin movies there is, and well worth a watch, or a re-watch.
Dear Ex (2018) 谁先爱上他的 (Shéi Xiān Ài Shàng Tā De)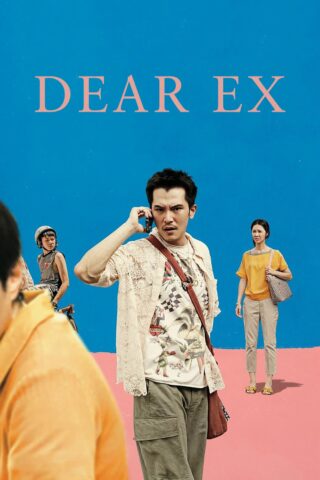 Dear Ex is an incredible watch for a whole host of reasons.
This comedy drama shines a bittersweet light on Taiwan's LQBTQ community, as it tells the story of Chengxi, a teenager whose father has recently lost his battle to cancer.
To his (somewhat prone-to-hysterics) mother's surprise, Chengxi's father has written his family out of his life insurance policy and has instead named his long-term male lover, Jay, as the benefactor.
As Chengxi imposes himself in Jay's life, the narrative also shifts and we begin to slowly uncover the sometimes sweet, often painful, events in the past that led to the present-day conflict.
The dysfunctional but genuine relationships in this movie will pull at your heartstrings and leave a lasting impression.
BONUS || As this movie was filmed in Taiwan, it's a great way for you to practice listening to this distinct accent!
Let the Bullets Fly (2010) 让子弹飞 (Ràng Zǐ Dàn Fēi)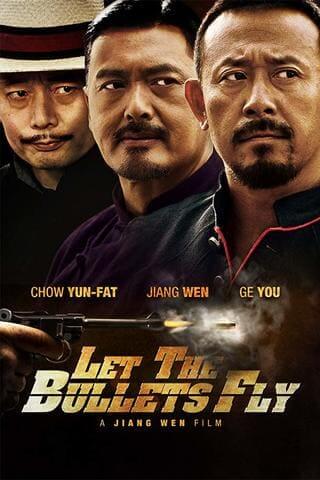 Let the Bullets Fly is an action comedy starring Crouching Tiger, Hidden Dragon's Chow Yun-fat.
Zhang Mazi, aka Pocky, is a bandit who poses as a governor of a small town in Sichuan.
This doesn't go down well with a local mobster, who will protect his turf at any cost. A series of increasingly elaborate and deadly games ensure between the two of them, creating a story that's equal parts hilarious and violent.
The humour actually translates very well across international borders, and that makes it a very fun way to pick up some Mandarin and some laughs along the way!
WANT TO FIND OUT MORE ABOUT THIS MOVIE – we wrote a review about it here.
Blind Shaft (2003) 盲井 (Mángjǐng)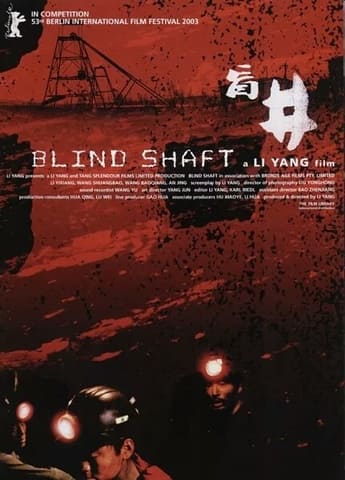 Aaand back to gritty early 2000's Chinese cinema!
Blind Shaft tells the story of a group of miners who, in order to earn some easy money, kill a fellow miner.
They pass the death off as an accident and pose as his family to claim the insurance settlement, before escaping to another city. Wanting to replicate their success, the group targets a naive teenage boy as their new victim.
However, their plan is put in jeopardy when one of the miners developed a friendship with the teenage boy.
This is a movie about social problems, rising wealth, and greed but also about human emotions and relationships set against the background of the dark, dangerous, mines in rural China.
This movie caused such a stir that the filmmaker, Li Yang, was not only harassed on location while making Blind Shaft, but the movie itself was banned from being released in China.
Monster Hunt (2015) 捉妖记 (Zhuō Yāo Jì), and Monster Hunt 2 (2018) 捉妖记2 (Zhuō yāo jì 2)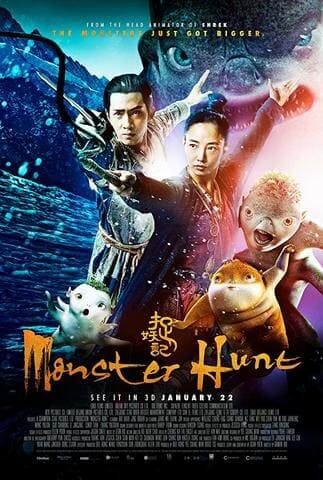 Two for the price of one! As something for the younger viewers, Monster Hunt is a 3D animated fantasy adventure film which, at the time of release, was the most commercially successful Chinese movie of all time.
Monster Hunt is set in ancient China when monsters and humans lived side by side.
However, after a devastating civil war, trouble is brewing.
Only Wuba, a half-human half-monster, stands a chance of creating peace between the two sides.
The dazzling martial arts displays and humour are guaranteed to keep you entertained throughout.
The highly anticipated 2018 sequel, Monster Hunt 2, revisits Wuba and follows his travels through the monster kingdom, with lots of danger along the way!
Farewell My Concubine (1993) 霸王别姬 (Bàwáng Bié Jī)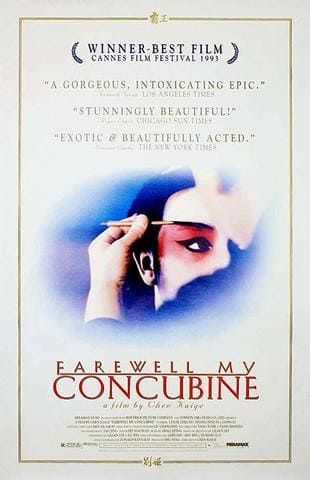 Farewell My Concubine is a Hong Kong made, Mandarin language movie, based on a novel by Lillian Lee.
Set in the mid-1800s, it tells the story of two male Beijing opera stars and the woman who comes between them.
It delves into the political instability in China at the time, and how that affects individuals, families, and groups.
In many ways, Farewell My Concubine is the movie that launched Mandarin language cinema onto the world stage, even before Crouching Tiger, Hidden Dragon, which was released seven years later.
Farewell My Concubine offers great acting and spectacular visuals in a vibrant, historical setting.
Though be warned – the running time is almost three hours! So make sure you are in for the long haul if you want to watch this movie.
FANCY FINDING OUT MORE? We also wrote a review about this movie on our ltl-online-school.com website.
The Wandering Earth (2019) 流浪地球 (Liúlàng Dìqiú)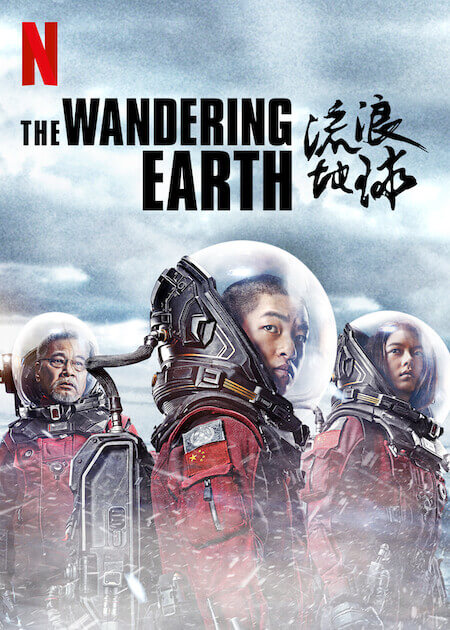 As far as blockbusters go, this 2019 sci-fi spectacular of the biggest.
The astronomical success (pun intended) of this movie is somewhat controversial, with some critics thinking the story lacks substance and others standing firmly behind The Wandering Earth's stunning visuals.
Even the LTL Team was split on this one!
Based on the 2000 novel by Liu Cixin, the story occurs in 2061 when the Earth is facing a mass-extinction event: the sun is about to turn into a red giant, threatening to engulf the entire galaxy.
The protagonist Liu Peiqiang and his team of astronauts must lead an international mission to relocate the Earth into a neighbouring solar system 4.2 lightyears away and ensure its future.
As the fifth highest grossing Chinese movie of all time, this action-packed adventure is sure to keep you entertained from start to finish.
Lost in Thailand (2012) 人再囧途之泰囧 (Rén Zài Jiǒng Tú zhī Tài Jiŏng)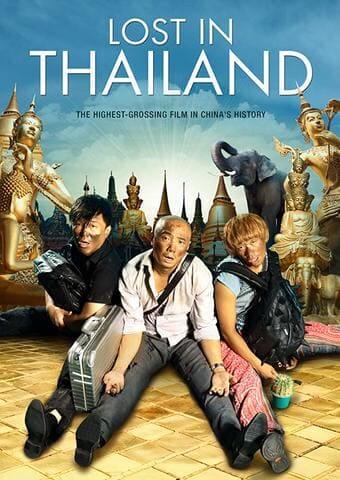 Though straightforward in plot, Lost in Thailand will have you laughing in no time with it's fast paced, high energy humour and surprisingly bold use of sexual innuendos!
Two rival scientists, Xu, and Bo go to Thailand to try to find their boss, so they can be the first to patent and sell a new revolutionary chemical additive.
On the plane to Bangkok, Xu meets Wang, a pancake salesman from Beijing who is an inexperienced traveller going to Thailand to fulfil a list of dreams.
Through a series of entertaining misadventures, Xu and Wang end up teaming up to find Xu's boss somewhere in Thailand.
Lost in Thailand, is funny, easy to follow, and a great way as an introduction to Chinese language movies.
The Farewell (2019) 别告诉她 (Bié Gàosù Tā)
Sticking to the great cinematic year of 2019, The Farewell is a Drama/Comedy that will have you chuckling one moment and welling up the next. This movie is also somewhat unique on this list, as it bridges the east-west divide.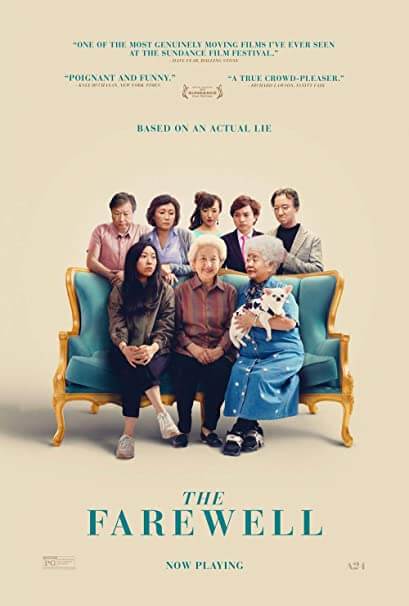 The Farewell eases you in gently with an all-English, Awkwafina-centric beginning set in New York City.
Billi, played by Awkwafina, is an inspiring writer in the US who discovers that her Nai Nai (that's 'paternal grandmother' for you beginners out there!) living in Changchun, China, has terminal cancer.
The family decides to disguise this terrible news and all reunite in China under the guise of a cousin's wedding, in order to have at least one last happy family occasion together.
The core conflict of the movie arises as Billi clashes with her family on whether or not to reveal Nai Nai's true condition to her, with traditional Chinese culture ruling against this.
The Farewell is perhaps best summed up by The Guardian, which refers to this movie as a "beautifully bittersweet Chinese-American family drama".
With a staggering 97% approval rating from critics, this movie is definitely a crowd pleaser!
Mandarin Movies || Staff Picks
"I've always preferred comedy over anything else and the idea of this one hooked me in straight away.
A guy has to spend 1 billion yuan within a single month in order to inherit his rich uncle's fortune.
A funny watch that was very popular upon release in 2018." – Max, Marketing Manager
Us and Them (2018) 后来的我们 (Hòulái de wǒmen)
"I am not exaggerating when I say I have seen this movie at least five times.
I also cried at least three of those times. This movie really leaves you feeling 感动 (moved!) and invested in the story of its main characters.
Us and Them is more than just a love story, it's captures the struggle of two young people starting from the bottom and fighting tooth and nail to make it in Beijing.
This movie might not deliver a happy ending, but it definitely delivers a powerful one." – Hannah, Digital Marketing
Mandarin Movies || Conclusion
So there you have it. Some the best Mandarin movies you could wish to watch!
This was of course not meant to be an exhaustive list of every single great Chinese movie, rather, consider this your springboard into the incredible world of Chinese cinema.
Do you agree, or disagree with our choices?

Do you have any other favourite Chinese movies?
And for more movie related content…
Plus, we've got more Chinese movies here, or you can check out some of our favourite movie quotes in Chinese below.
Best Mandarin Movies || FAQs
What's the best Chinese movie?

There's no definite answer here! Many people consider it to be Crouching Tiger, Hidden Dragon (2000) or Farewell, My Concubine (1993)
How do you say Movie in Chinese?
How do you say Cinema in Chinese?
Can I watch Chinese Movies Online?
How do you say Actor/Actress in Chinese?
How do you say Director in Chinese?
Want more from LTL?
Want to learn Chinese from the comfort of you own home? Then our 24/7 Online Chinese lessons might be the thing for you.
We offer a 7 day free trial to all new online students where you can study Mandarin 24/7.
Come and check it out free of charge and see what you think!
If you wish to hear more from LTL Mandarin School why not join our mailing list.