Famous Movies Set in China – Must See Movies
8 Incredibly Famous Filming Locations In China You Need To Visit
Thanks very much to David Wang from OkDealTravel for this excellent guest post. Enjoy!
Have you ever noticed that there are so many scenes and elements of Chinese features in those excellent European and Hollywood movies?
You must wonder where those beautiful, amazing, and impressive scenes were shot, like the primitive hometown of giant pandas in Kung Fu Panda 3, town in the Mission: Impossible 3 by Tom Cruz, the unbelievable sky hole in Transformers, and so on.
Now, we will take you to see the top popular filming locations in China for your travel with the movies. Let's start right away!
#1 Mount Qingcheng in "Kung Fu Panda 3"
Location: Dujiangyan, Chengdu City, Sichuan Province 青城山 四川 功夫熊猫3
I really like the mist-shrouded bamboo forests, whispering streams, wood houses, and other primitive elements in the Panda Village in Kung Fu Panda 3.

How about you?
If yes, you could find the one in our reality at Mount Qingcheng (青城山) near Chengdu City.
This holy Taoist place is welcomed for its relaxing and harmonious atmosphere, ever emerald sightseeing, and quiet charm.
Also as it is very close to the living area of giant pandas, you could know how they live happily in their home during your discovery there.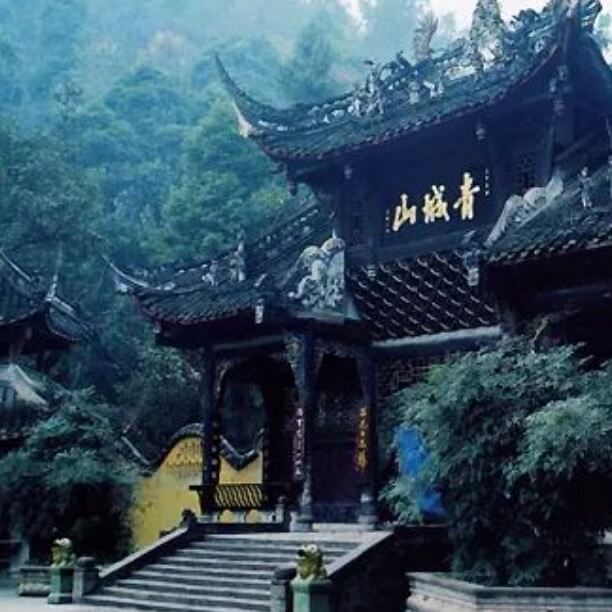 Oh, by the way, if you plan on going to Mount Qingcheng, why not come and study Chinese in Chengdu with LTL whilst you are at it! We have a brand new school there!

OK, back to what matters…
#2 Kashgar Old Town in "Kite Runner"
Location: Kashgar City, Xinjiang Region 喀什 新疆 追风筝的人
This impressive and famous movie Kite Runner was shot in Kashgar in Xinjiang area.
In Kashgar Old Town (喀什噶尔老城), particular charm of Islamic could make you feel like standing in a place in Central Asia.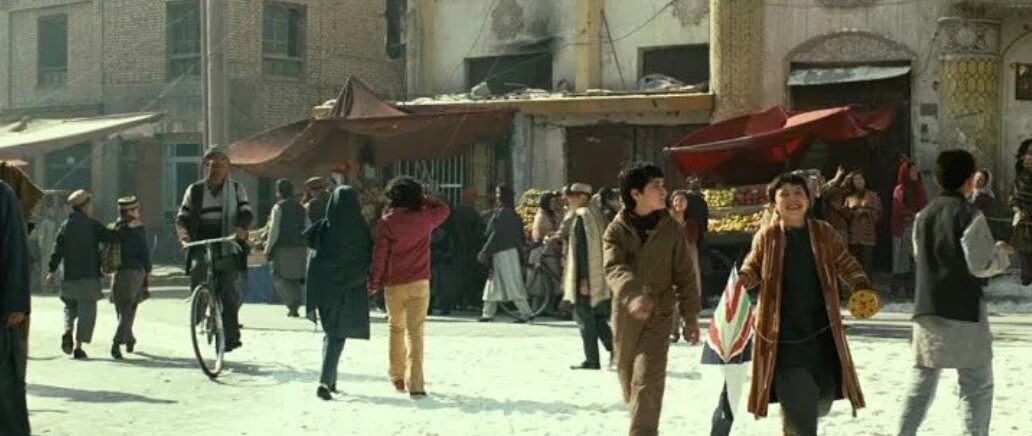 During your visit there, you could roam in the multiple lanes to appreciate the exotic buildings and find the best place for photography.
But more importantly, make sure to pay a visit to the One Hundred Year Old Tea House to sip a cup of local tea and get close to the local life style.
Follow the Kite Runner to experience the Muslim flavour in Kashgar.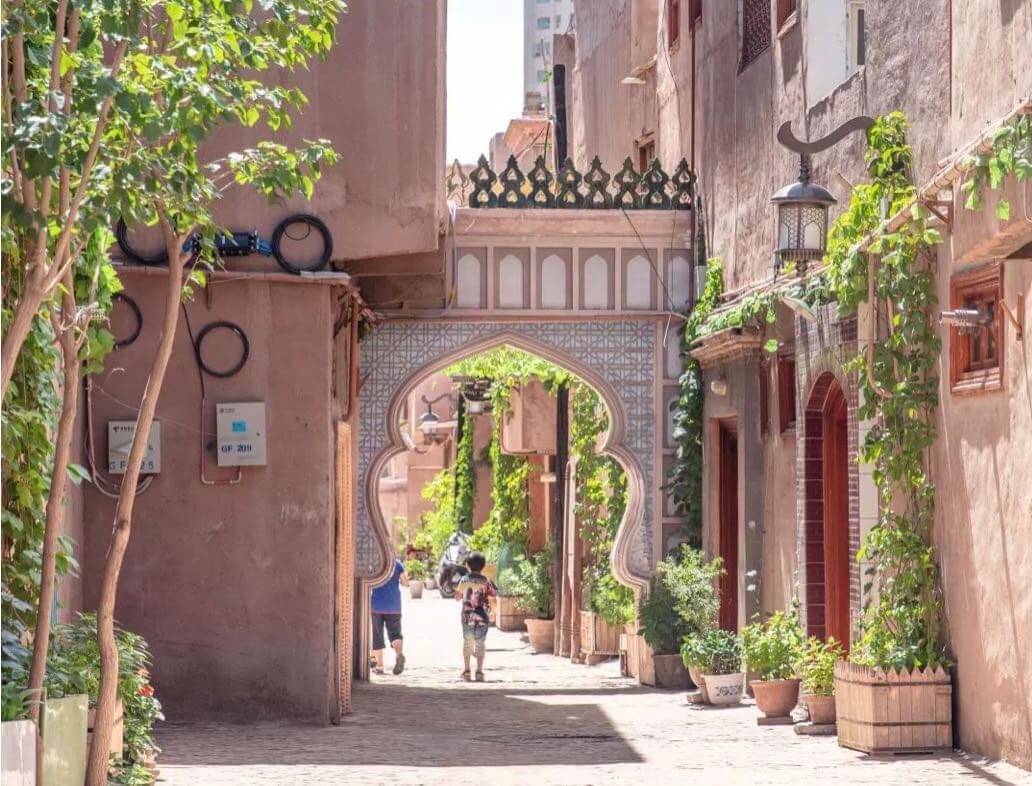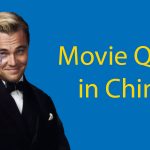 10 Classic and Inspiring Movie Quotes in Chinese 🎥
Movie Quotes in Chinese 🎥 Our Top 10 This is a guest blog post from TutorMandarin – an online Mandarin tutor service that teaches students how to speak Chinese using an innovative learn chinese app and PC Software. Today let's take…
#3 Mount Everest in "2012"
Location: Tingri County, Shigatse District, Tibet 珠穆朗玛峰 西藏 2012
Do you remember the last safe place in this movie?
That is the Mount Everest in Tibet Region.
The highest monastery survived is the very old Rongphu Monastery at the foot of the Everest (珠穆朗玛峰).

With the devout Buddhists and rich Buddhist culture, the monastery and mountain there in China are more sacred and attract a lot of people to admire their holy features and awesome look.
Pure white snow, azure sky, colourful prayer flags, standing pagoda, dark red walls, and innocent local people would take all your troubles far away.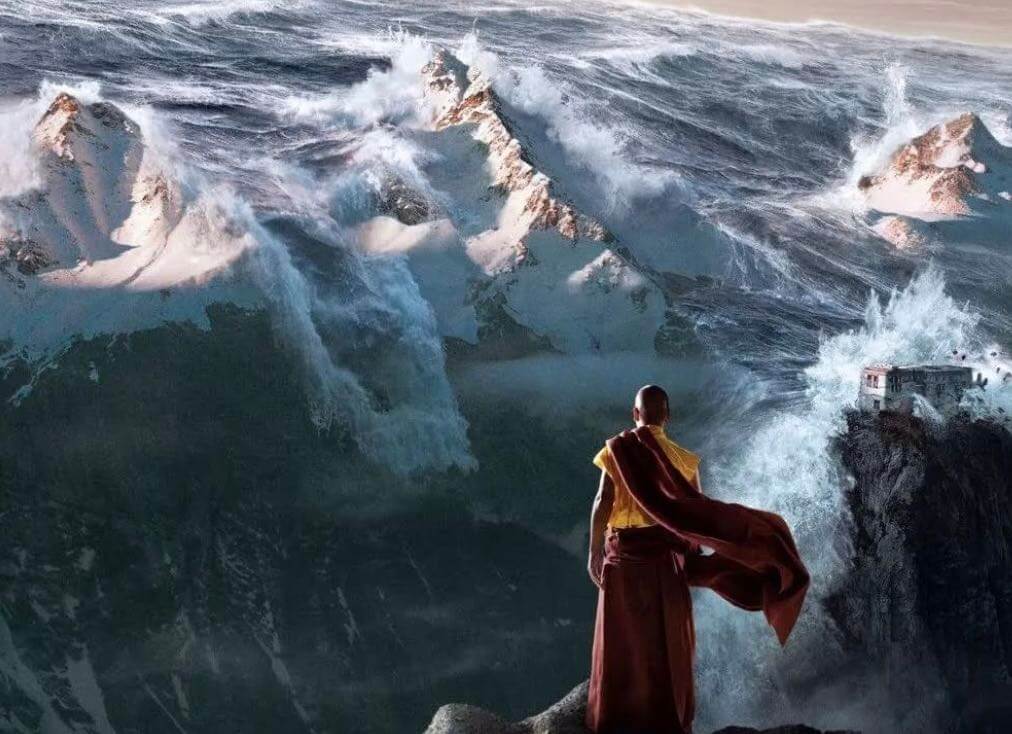 #4 Xitang Water Town in "Mission: Impossible 3"
Location: Jiashan County, Jiaxing City, Zhejiang Province 西塘古镇 浙江 碟中谍3
Surprised or not?
Tom Cruise running through the corridor in Xitang Ancient Town (西塘古镇) was really cool.
Furthermore, the movie location of Mission: Impossible 3 chosen there has brought another new wave of tourists to discover the scenes in that movie and experience the traditional old flavour in China.
Besides the leisure strolling along the old streets and alleys, taste local snacks, you are highly recommended to take small boat to sail by the antique houses and let time go by slowly.
#5 Terracotta Warriors in "The Mummy: The Tomb of the Dragon Emperor"
Location: Xian City, Shaanxi Province 兵马俑 陕西 木乃伊3
Those tomb figures are not mummies in traditional concept of the Egyptian ones.
Those are the impressive warriors inspired from the Terracotta Warriors and Horses (兵马俑) in Xi'an, which was the protection army of the Emperor Qin Shihuang in ancient China and has been reputed as one of the Eight Wonders of the World with super large scale, outstanding skills and the brilliance of ancient Chinese.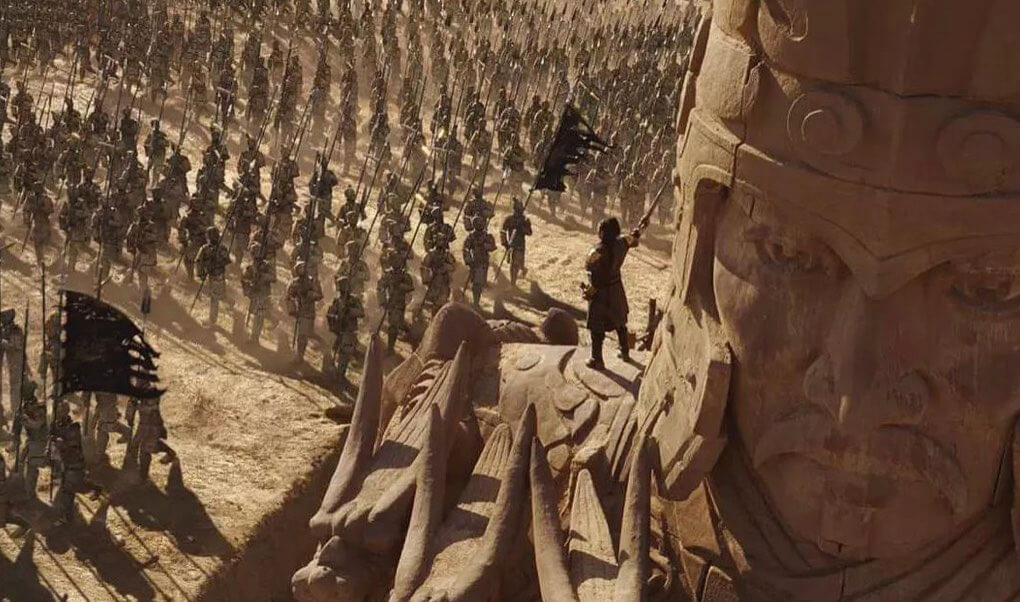 Why not go in front of the real figures to admire their appearances with no one same.
PS – Did you know you can study Chinese in Xi'an now with LTL Mandarin School!
#6 Zhangjiajie National Park in "Avatar"
Location: Zhangjiajie City, Hunan Province 张家界 湖南 阿凡达
Where was Avatar filmed?
You must be quite curious about the Hallelujah Mountain in the air in this outstanding movie.
Precisely, that came from the landform in Zhangjiajie National Forest Park (张家界国家森林公园), and especially the part of Yuanjiajie Scenic Area.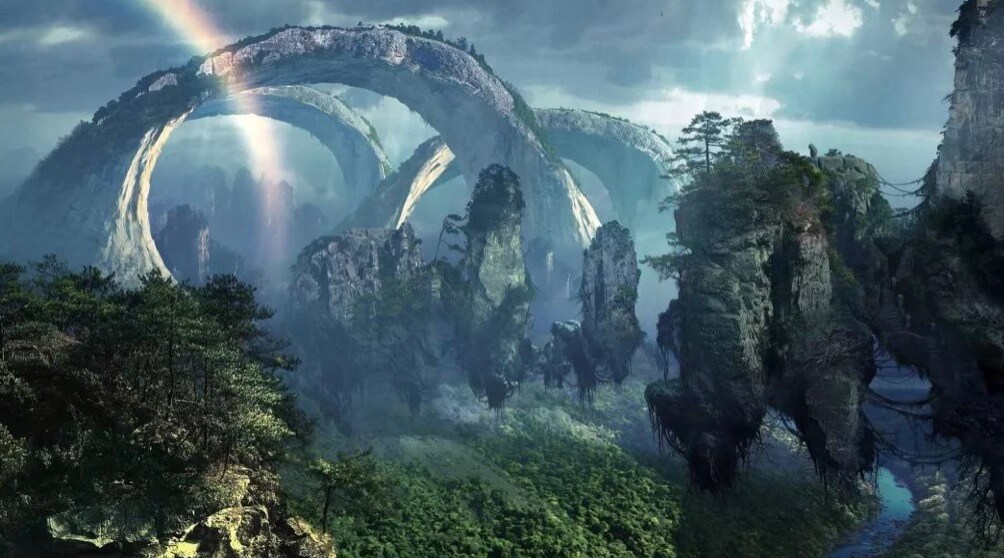 Though the real mountains are not in the air, Zhangjiajie looks particularly like a fairyland with the mists and really beautiful sightseeing. So prepare your camera well and begin your shooting.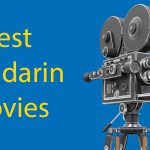 10 Best Mandarin Movies of All Time (2023 Update)
Discover the Best Mandarin Movies. In a world of endless superhero movies and repetetive reboots, it's time to try something new. Let's delve into the world of Mandarin language movies.
#7 Hongcun in "Crouching Tiger, Hidden Dragon"
Location: Yi County, Huangshan City, Anhui Province 宏村 安徽 卧虎藏龙
Li Mubai walked across the South Lake leading his ox. That tranquil and antique place is Hongcun Village (宏村) located near the Yellow Mountain in Huangshan.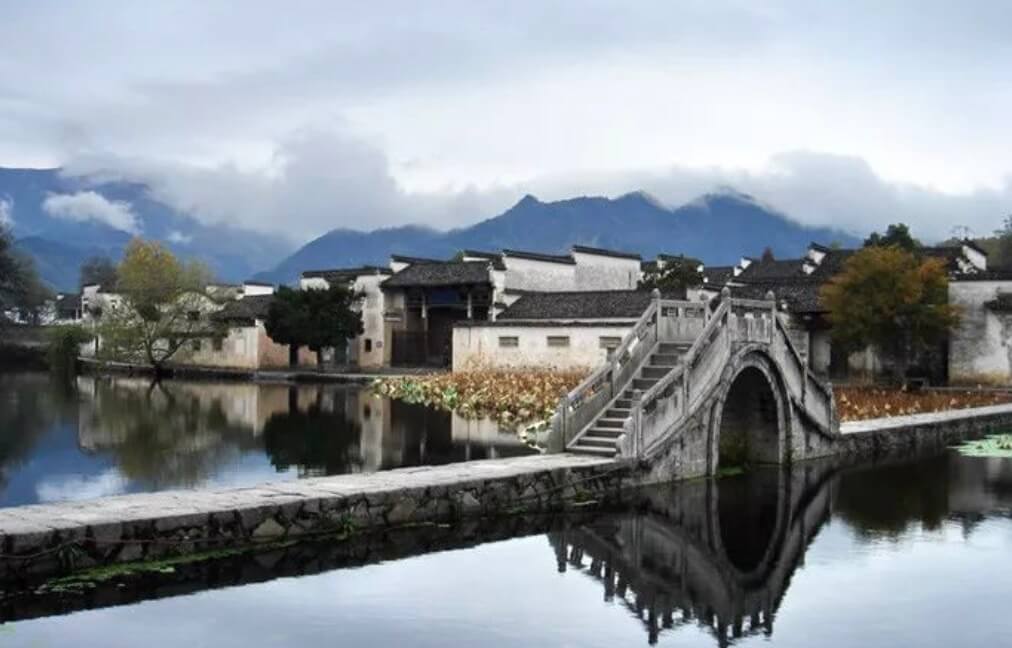 Complimented as the village in the paintings, Hongcun village is super nice and popular among foreign tourists.
Only the mirror-like lake, arch stone bridge, very old black and white houses surrounded, and the typical flavour of Jiannan style, and so forth could calm down your mind.
The harmonious scenes there would worth your visit.

OK, time for the final selection…
#8 Wulong Karst Landscape in
"Transformer 4: Age of Extinction"
Location: Wulong County, Chongqing 武隆天坑 重庆 变形金刚4
If you are a big fan of the Transformers, you must remember the scene at the sky hole.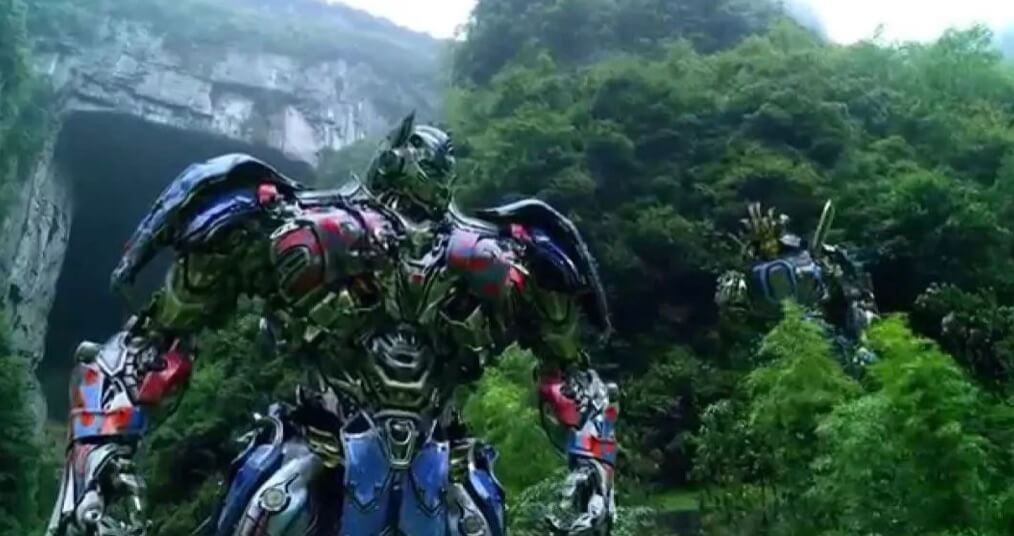 That was done at Wulong County (武隆县) in Chongqing.
And after that soul-stirring movie's putting on show, a lot of fans visited this awesome place to enjoy the hard to see Karst landform and get close to nature.
I have honestly never seen that kind of landscape in my life before, by the huge hole with emerald plants, especially antique Chinese houses, and the fresh air to refresh mind.
Thanks a lot to David for that excellent rundown! Time to get booking those flights!
Movies set in China – FAQ's
How do you say Movie in Chinese?
电影 – literally electric shadow.
How do you say Cinema in Chinese?
电影院 – literally electric shadow compound.
Can I watch Chinese Movies Online?
You can indeed, with subtitles too. It's actually a great way to learn Chinese.

Discover how to watch Chinese movies online with our article and video guide.
Is Avatar set in China?
Yes, the famous rock landscapes are based on the area known as Zhangjiajie.

The park is know as Zhangjiajie National Forest Park (张家界国家森林公园).
Want more from LTL?
If you wish to hear more from LTL Mandarin School why not join our mailing list.
We give plenty of handy information on learning Chinese, useful apps to learn the language and everything going on at our LTL schools! Sign up below and become part of our ever-growing community!