The Best (Cheesy) Chinese Chat Up Lines || Rate Your Chinese Rizz
8 of the Best Chinese Pick Up Lines + What NOT To Do!
Ready to discover THE BEST Chinese Chat Up Lines? It's time to rate your Chinese rizz and see how much of these chat-up lines you know.
Chinese pick-up lines are a great way to learn a language and win someone over at the same time!
Have you ever dated a Chinese national? Do YOU want some of the best Chinese Chat Up Lines?

Then you're in the right place!
Dating a local Chinese person whilst in China is very different to what you maybe used to if you come from a western country!
That said… chat up lines are a universal language!
Before we get into our favourite cheesy Chinese chat up lines, we want to point you in the direction of our guide to Dating in China.
The two part blog is written by an expat who studies at LTL and currently lives in Beijing, Zoe. She tells of the good, bad and downright ugly when it comes to dating Chinese guys in China!
Chinese Chat Up Lines || Our Top 8

Chinese Chat Up Lines || Finding Love in China

Chinese Chat Up Lines || How NOT to Ask Someone Out

Chinese Chat Up Lines || FAQs
Chinese Pick Up Lines || Magnificent 8
Let's cut to the chase:
Have you been living in China for a while and in desperate need of finding someone to cuddle up to at night?
Maybe you're a student studying Chinese in China who wants a local girlfriend to practice your Chinese with?
Or maybe you just a HUGE crush on a Chinese girl or guy in your home town and want to show off with a cheeky Chinese chat-up line.
Either way, this is the blog post for you. Here are LTL's top 8 Chinese chat-up lines.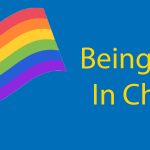 Being Gay In China (as a Foreigner in 2020-21) 🏳️‍🌈 What's The Truth?
Are you planning to come to China 🏳️‍🌈 Are you worried about being Gay in China? Discover the key vocabulary and Narelle's story on being gay in China.
1. Do you believe in love at first sight? Or should I walk past you again?
你相信一见钟情吗?
或许我应该从你身边再走过一次?
Nǐ xiāngxìn yījiànzhōngqíng ma?
Huòxǔ wǒ yīnggāi cóng nǐ shēnbiān zài zǒuguò yīcì?
2. Apart from being beautiful, what do you do for a living?
除了当美女, 你还有别的爱好吗?
Chú le dāng měinǚ, nǐ háiyǒu bié de àihǎo ma?
3. Did it hurt when you fell out of heaven?
你从天而降的时候, 有没有受伤?
Nǐ cóngtiān'érjiàng de shíhou, yǒu méiyǒu shòushāng?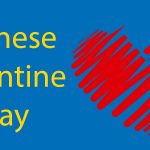 Chinese Valentines Day 💕 Don't Forget the Date(s!)
Dealing with one Valentines Day per year is too much for many 💕 Well, count yourself lucky you're not celebrating a Chinese Valentines Day.
4. I seem to have lost my phone number, can you give me yours?
我不记得我的电话号码了, 所以你可以告诉我你的电话吗?
Wǒ bù jìde wǒ de diànhuà hàomǎle, suǒyǐ nǐ kěyǐ gàosu wǒ nǐ de diànhuà ma?
5. I have had a really bad day and it always makes me feel better to see a pretty girl smile. So…would you smile for me?
今天我心情很不好, 但是通常美女的微笑可以治愈我, 所以你可以对我微笑一个吗?
Jīntiān wǒ xīnqíng hěn bù hǎo, dànshì tōngcháng měinǚ de wéixiào kěyǐ zhìyù wǒ, suǒyǐ nǐ kěyǐ duì wǒ wéixiào yīgè ma?
6. There must be something wrong with my eyes, I can't take them off you.
我的眼睛一定是出什么问题了,我没办法把眼睛从你身上移开。
Wǒ de yǎnjīng yīdìng shì chū shénme wèntíle, wǒ méi bànfǎ bǎ yǎnjīng cóng nǐ shēnshang yí kāi.
7. I'm a frog but if you kiss me I'll turn into a prince
我是一只青蛙,但是你的亲吻会让我成为一位王子。
Wǒ shì yì zhī qīngwā, dànshì nǐ de qīnwěn huì ràng wǒ chéngwéi yíwèi wángzǐ.
8. Kissing is a language of love, so how about a conversation?
亲吻是一种爱的语言,所以我们可以一起聊聊么?
Qīnwěn shì yī zhǒng ài de yǔyán, suǒyǐ wǒmen kěyǐ yīqǐ liáo liáo me?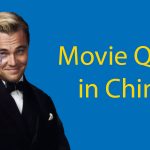 10 Classic and Inspiring Movie Quotes in Chinese 🎥
Movie Quotes in Chinese 🎥 Our Top 10 This is a guest blog post from TutorMandarin – an online Mandarin tutor service that teaches students how to speak Chinese using an innovative learn chinese app and PC Software. Today let's take…
Finding Love in China || What's the Story?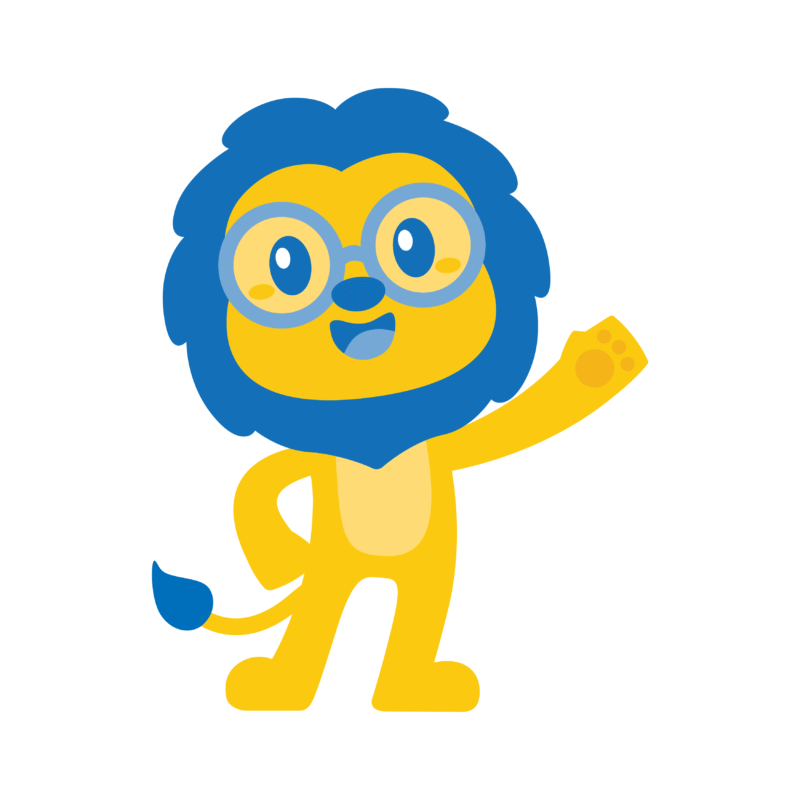 We also want to give you an insight into what it's actually like finding love in China…
Today it is quite difficult for the younger Chinese generations to find love due to their daily pressures of work and study which are very important in their life.
Finding time to go dating in China is a challenge, especially with pressure from parents and friends.
Pressures of Dating and Finding Love in China
First of all, it is important to note that most young Chinese people are put under a great amount of pressure to succeed, even from childhood.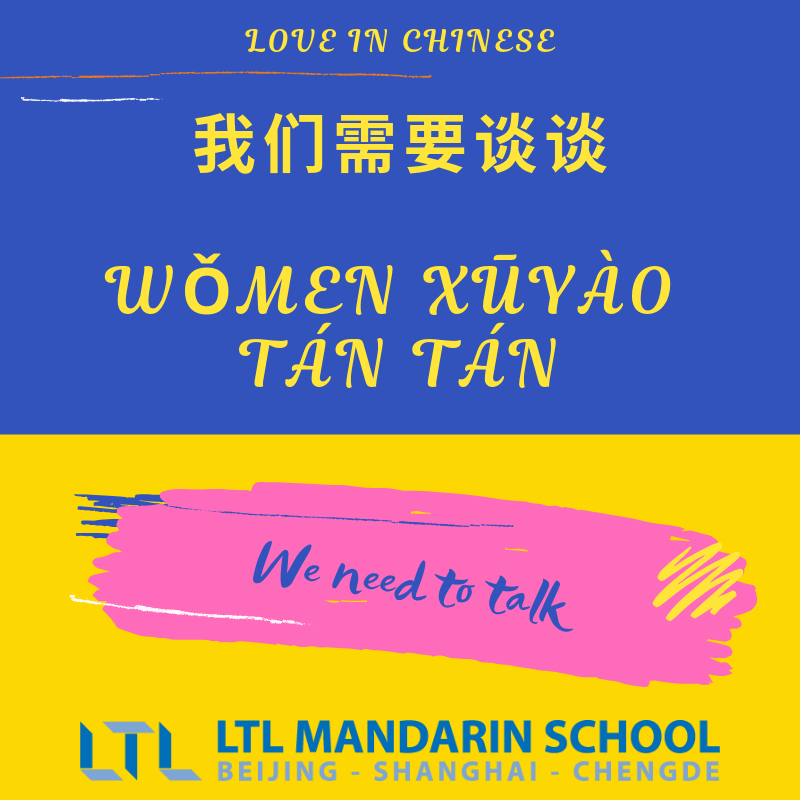 Due to the one child policy, introduced in 1978 in order to control the country's growing population, many Chinese parents can't have another child.
This only child is then considered as the future of the family.
This child is expected to obtain a high paying job and take care of their parents after they retire, offering them a good life.
So many children of this Chinese generation study and work very hard not to disappoint their parents.
The Chinese schooling system is very expensive with some students having to get part time work while trying to achieve these high grades.
The most stressful part of Chinese schooling is the GaoKao which is the entrance exam for Chinese universities.
In this ultra competitive society students are already worried for their future, often added pressures from family and school make everything even more daunting.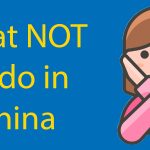 8 Things What NOT to Do in Modern Day China
People always tell you what to do in China, but what about what NOT to do in China?
Changing Attitudes Towards Finding the One
Beside the pressures of school and the time spent studying or working, more and more women would like to have a career before starting a family.
This phenomenon is still a new concept, hence a large majority of Chinese society doesn't understand it and think a woman should prefer marriage over work.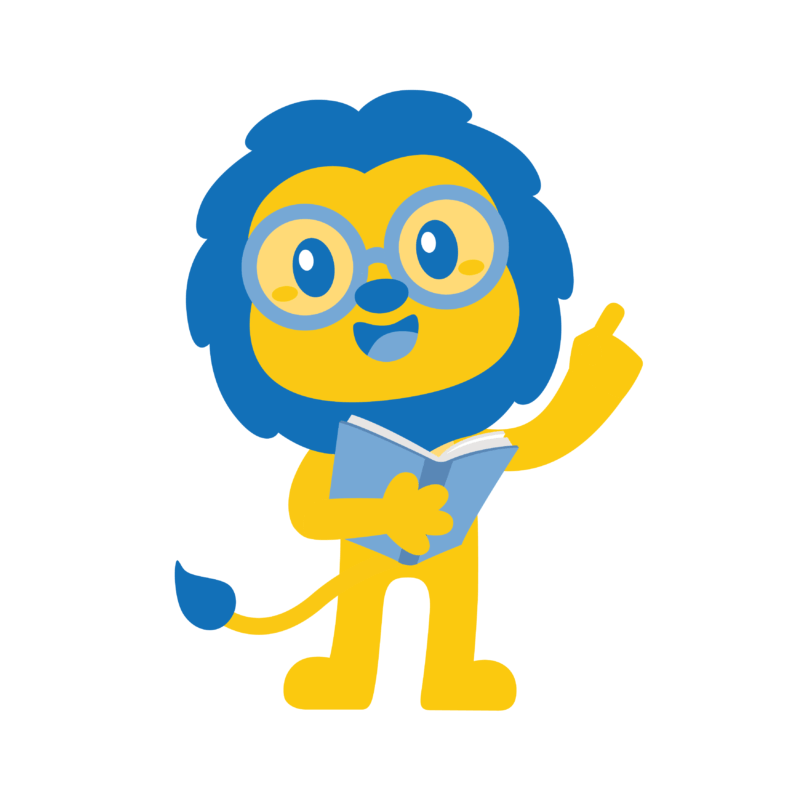 As a consequence, being a single 27 year old woman is considered a Taboo in Chinese society and the pressure to marry and have a family is very strong.
Due to the pressure of long working hours in Chinese society, people often don't have time to meet potential partners, hence it is difficult to find someone to love when you are over thirty.
Chinese people often look for more of a life partner rather than a lover.
Parents can become really involved in their child's love life, as can be seen with the now famous, singles markets.
These markets consist of a big meeting of parents holding posters containing all the important information about their child : age, height, salary, phone number (but often no pictures) with the hope to find the perfect match.
On the contrary, young women will also have many difficulties to find love as they are notoriously picky about their future husband.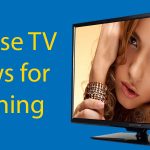 14 Chinese TV Shows for Practicing Your Chinese (in 2022)
Chinese TV Shows to Learn Chinese (for 2022) When it comes to learning Chinese, Chinese TV shows is a huge resource. How many times have you complained that you can read or write Chinese okay (which is no small feat!),…
This can be seen in the growing success of TV shows dedicated to single people, for example the TV show named Fei Cheng Wu Rao ('If You Are The One' in English), in which 24 women judge men who introduce themselves one by one.
A young woman became viral sensation due to her shocking statement
"I'd rather cry on a BMW than laugh on your bike."
The sentiment of this, clearly shows the priorities of many of the young Chinese women today.
More and more people are too busy with their work, resulting in difficulties finding love and so have now turned to signing up to online dating websites. This had led to this becoming a fast growing industry in China!
The Statistics of Love in China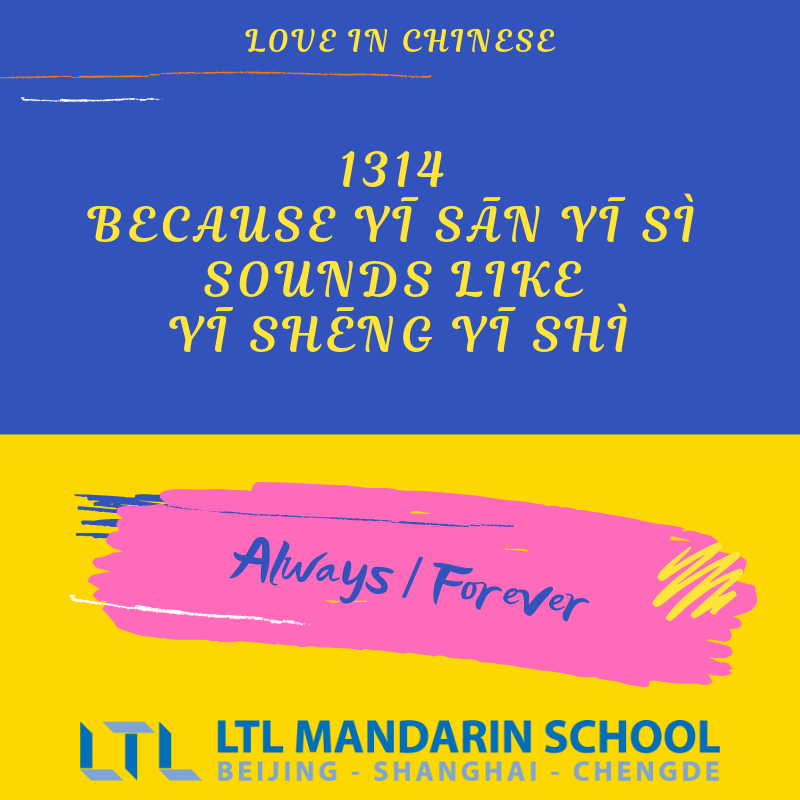 According to a census analysis by Wang Feng, director of the Brookings-Tsinghua Center for Public Policy in Beijing, an estimated 7 percent of college-educated women in Shanghai remain single at age 45—"a significant change from the past," he emphasizes.
Wang calculates that in urban China the number of never-married women ages 25 to 34 is about 7 million.
A survey in Beijing in 2003 found that half of women with a monthly income of 5,000-15,000 yuan (roughly $600-1,800, an indicator of university education) were not married.
Half said they did not need to be, because they were financially independent emphasizing the changing attitudes in Chinese culture towards marriage.
The Economist composed an interesting article on this issue in 2011, discussing the overall trend in Asia.
Due to the burden of the one child policy, sex selective abortions are becoming more prevalent.
A 2010 study found for every 100 girls born, that there were 118 boys. This changing demographic of the country is also continually making it harder to find love in China.
What do you think about finding love in China? Should we work less in order to find go dating? Can work and love be compatible? Is love the most important thing of all?
---
If you have any Chinese chat-up lines of your own, we'd love to hear them!
Drop us a comment below or take a look at some of our other blog posts regarding love and dating in China!
Want to see on of our foreign team members make a speech at a Chinese Wedding? It's worth 5 minutes of your time!
How NOT to Ask Someone Out in China
So you hopefully saw the video above showing you five ways to NOT chat someone up in China, but we've got another nugget for you here!
This video is thanks to two of our friends Zoe and Ben.
Ben wants to ask out the pretty Chinese lady and asks Zoe for some help with his Chinese.
It's safe to say she wasn't willing to play ball, but rather than reject his request, she tries something even more cunning…
We hope you enjoyed our insight into the world of Chinese chat up lines.
If you are also learning Japanese, or perhaps have a soft spot for Japanese people, then we recommend you check out our list of 25+ Japanese pick up lines here also.
Good luck out there!
Pick Up Lines in Chinese || FAQs
How do you say I Love You in Chinese?
How do you say Love at first sight in Chinese?

Love at first sight in Chinese is 一见钟情 yī jiàn zhōng qíng.
What is Chinese rizz?

Rizz is a slang term that shows a skill in seducing a potential romantic partner.

This mainly refers to verbal communication.

Chinese Rizz is therefore your ability to sweet talk a person using smooth Chinese chat up lines!
What is it like dating in China?

Dating in China will know doubt be different to what you might be used to but it's sure a great way to learn a language.

We recommend you take a look at our guide to Chinese dating if this is something that interests you.
Are marriage markets real?
How do you say I've lost my phone number, can you give me yours in Chinese?

我不记得我的电话号码了, 所以你可以告诉我你的电话吗?

Wǒ bù jìde wǒ de diànhuà hàomǎle, suǒyǐ nǐ kěyǐ gàosu wǒ nǐ de diànhuà ma?
How do you say did it hurt when you fell out of heaven in Chinese?

你从天而降的时候, 有没有受伤?

Nǐ cóngtiān'érjiàng de shíhou, yǒu méiyǒu shòushāng?
Want more from LTL?
Want to learn Chinese from the comfort of you own home? Then our 24/7 Online Chinese lessons might be the thing for you.
We offer a 7 day free trial to all new online students where you can study Mandarin 24/7.
Come and check it out free of charge and see what you think!
If you wish to hear more from LTL Mandarin School why not join our mailing list.