Learn How to Write Chinese with Skritter
Skritter Review – Our Quickfire Summary
Skritter is a tool which gives you the ability to learn Chinese characters.
Shelley Williamson has kindly offered to review the app for us to give you an insight into whether the app is a worthwhile download.
Skritter Ratings – Quick Ratings:
Summary/Content: Character Teaching App using SRS Flashcard System
Quick Rating: 90%
Ease of Use: Very Good
Fun factor: Not so much fun as enjoyable to use
Value for Money: Good
Cost: Monthly Subscription $14.99 with discounts for longer periods.
Overall: Very useful tool for learning Chinese
Skritter is a well known and popular aid to learning Chinese Characters, there is also a Japanese version, but here we will only be reviewing the Chinese version.
DOWNLOAD SKRITTER – You can download for Apple or for Android.
Are there any costs for Skritter?
This is a paid monthly subscription app for mobile devices such as Android and iOS, plus a web based version for PC or Mac.
The pricing schedule is clearly set out on the webpage/app.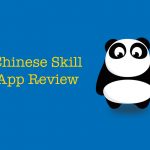 ChineseSkill App – Rated and Reviewed
ChineseSkill (2020) – Rated and Reviewed by LTL ChineseSkill – A Chinese Learning App that passed us by ChineseSkill was an app that passed us by at LTL Mandarin School before, perhaps drawn to the bigger hitters like Duolingo and…
How does Skritter teach Chinese?
The app is designed to help you learn and memorise Chinese Characters, pinyin, tones and definitions of which you can study any combination.
There are many readymade lists from popular textbooks and courses that can be added, or you can make a custom list.
If you have a ChinesePod account you can link this to Skritter
You can study single characters or "words" usually of 2 or 3 characters.
There is the choice to study Simplified or Traditional and of Pinyin or Bopomofo.
The source language can be chosen from a list of over 20 world languages.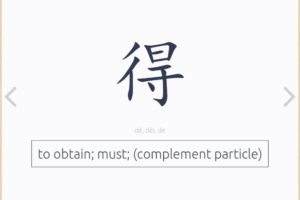 Heisig Keywords can be shown with each character, and there are other settings to allow you to customise Skritter to suit you.
Once you have set up the app to suit you can download/import word lists.
The Dashboard is where your study lists and items to study can be found.
Here you click "Study" to start learning, or "Manage" to manage your lists.
When you start studying you will be presented with a screen either to write the character, or remember the definition or tone.
If the written character is correct it will go green, yellow for so-so and red for forgotten.
You can choose to change this if you think it is too easy or difficult. As you progress through your list you will also hear the audio for each character. It is Spaced Repetition Software (SRS) based.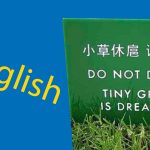 Chinese + English = Chinglish : You Must See To Believe
Chinglish – The Ones You Have to See to Believe The equation is simple : Chinese + English = Chinglish But what is Chinglish? Let's get a dictionary definition: Chinglish – A Dictionary Definition In a nutshell it's a form…
Best features of Skritter?
The main attraction of this app for me is the character writing practice, using your finger to write characters first following prompts and later without.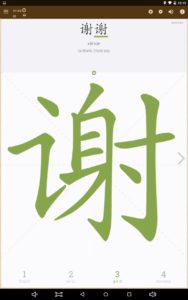 It is possible to use "raw squigs" that is to see the character as you have written it and not as the app shows them.
At anytime you can click the "i" this brings up the Pleco Dictionary (see Pleco review here) entry for that character.
This gives more information about the character.
There are a few ways this app can help you learn/remember a new character, this is explained along with all of the settings and features in the comprehensive Help files.
As can be seen from the pictures, Skritter is a well presented, professionally written app.
It has a clean, simple layout and helps to focus on learning and progressing with writing, and understanding characters.
It is considered one of the top learning aids for Chinese and is very popular with Chinese Language students of all levels and ages.
Summing up Skritter
I would recommend this app very highly, it's a great way to get familiar with, and learn Chinese characters.
If you like what you see you can download for Apple or for Android.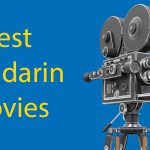 Best Mandarin Movies to Learn Chinese (2020-21 Update)
The Best Mandarin Movies. Watching movies can be a great way to learn a language. Mandarin Chinese is, of course, no exception.
Skritter – FAQ's
What is Skritter?
Skritter is a Character Teaching App using SRS Flashcard System.
How much does Skritter cost?
Skritter is free but to unlock more features you would need to pay for a Monthly Subscription which is $14.99, with discounts for longer periods.


Want more from LTL?
If you wish to hear more from LTL Mandarin School why not join our mailing list. We give plenty of handy information on learning Chinese, useful apps to learn the language and everything going on at our LTL schools! Sign up below and become part of our ever growing community!