The Chairman's Bao App Review – Updated for 2020
The Chairman's Bao – The Definitive Review
Welcome to our review for Chinese language learning app, The Chairmans Bao.
Summary: A simplified Chinese news site, specifically aimed at Mandarin learners.
Content: A large variety of different news articles about China, updated regularly, and can also be filtered by HSK level.
Quick ratings:
Ease of use: 8/10
Fun factor: 9/10
Value for Money: 8/10
Overall: 8.5/10
Availability: The Chairman's Bao is accessible via it's website and also via it's app which is available on the Apple Store and Google Play.
Costs: The app is free to download, but there are subscription costs to access articles and resources.
1 Month – 10USD
3 Month – 25USD
6 Month – 45USD
12 Month – 80USD
The Chairman's Bao – What We Think
This review is brought to you by Rebecca Payne, an LTL student on her Chinese learning journey!
Having learnt spoken Chinese for over a year, I've only recently started learning to read and write Chinese characters.
When I first saw The Chairman's Bao website, I thought that it would be way too complicated for me to ever read properly.
A news site that's entirely in Chinese characters? I'm only just beginning to read characters, that's way too difficult!
However, I quickly realised what a useful tool TCB would be for my Hanzi education.

This is because it is a differentiated news site, and publishes articles from beginner to advanced Chinese levels.
Not only that, but TCB enables you to learn as you read their articles. There's no getting stuck because you can't read some of the characters – TCB guides you through!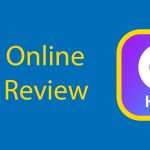 HSK Online App Review // Our Complete Guide
HSK Online App Review // The Complete Guide 🤔 To Download or Not To Download Time for another App review, this week the spotlight is on HSK Online. HSK Online is an app, as you'd expect, driven solely towards your…
The first useful thing about TCB is that you can instantly see how difficult an article will be to read.
Because you can filter by HSK level, you already know how readable an article will be before you click on it. You can also search articles by category.
The Chairman's Bao – Interactive Live Dictionary
The Interactive Live Dictionary is a another highly useful element of TCB.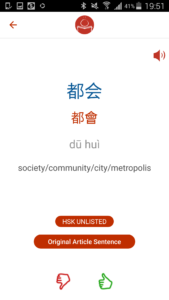 As you are reading an article, you can highlight any character(s) you don't understand, and immediately on the right hand side of the screen appears the pinyin and definition.
This means that no matter what level you're at, you can understand the article you're reading.
Even if you can only read half the characters independently, you can use the Live Dictionary for the ones you don't understand, so you are learning at the very same time.
You can also save words into your Word Bank and come back to review them later.
The Word Bank is pretty useful, as you can create groups of words (for example "Place names", "adjectives" or "measure words") and export them to other apps (Pleco, Skritter, Memrise and Anki).
The Chairman's Bao – Audio
Every article is supplied with an audio recording of the article, read out loud by a native Chinese speaker.
These audio readings are very cleanly and clearly recorded, and really do add another string to TCB's bow.
I will often read the article first, then listen to it to see if I read it correctly, then my last step is to use the Live Dictionary to check my understanding is correct.
These recordings enable you to practice your reading, listening and comprehension all at the same time.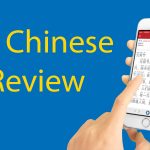 Du Chinese 📱 Rated and Reviewed (for 2022)
How good is Du Chinese? Is it worth downloading? How would you rate Du Chinese? All your questions answered with our comprehensive review.
I think what that makes TCB unique as a Mandarin learning tool is that it is a news site, so the content is always fresh.
Every time you log on to the website there is a new article to read that is current and up to date. Especially for those users living in China, it's a great way to learn up to date news, usually quite funny or quirky stories, that are relevant or relatable.
They publish 3-6 new articles daily, so you never get bored of the content they provide.
There is also a massive archive of articles (over 1600) so it's very hard to run out of interesting reads. You can also bookmark articles so you can come back to them later.
You do have to pay a subscription fee, which I think is pretty reasonable considering the service you are provided with. They also offer institutional subscriptions for schools or companies.
One issue I have found is that occasionally the dictionary can be a bit buggy. A few times I've highlighted a character X and the definition has come up as "Old variation of X".
You have to scroll along to the next definition to find out what X actually means. This can slow down your reading but apart from this the user experience is smooth.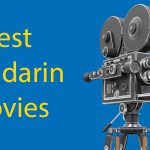 10 Best Mandarin Movies of All Time (2023 Update)
Discover the Best Mandarin Movies. In a world of endless superhero movies and repetetive reboots, it's time to try something new. Let's delve into the world of Mandarin language movies.
The Chairmans Bao – Overall Summary
I would highly recommend The Chairman's Bao for anyone who is learning Hanzi.
Even total beginners with little knowledge of characters will find a benefit from using TCB. It is a fun site with entertaining and informative stories, which makes learning Chinese characters a fresh and varied experience.
Our thanks go to LTL student Rebecca Payne for writing this review.
If you like learning Chinese at home check out our many Chinese learning app reviews and information on online Chinese classes. If you like a more passive and relaxed approach, why not try out some Chinese social media apps or brave International Weibo?
See our FULL list of websites to learn Chinese.
The Chairman's Bao – FAQ's
What is the Chairmans Bao?
In a nutshell TCB is a simplified Chinese news site, specifically aimed at Mandarin learners.
Is the Chairmans Bao free?
The app is free to download, but there are subscription costs to access articles and resources.
Can I download TCB on Android and iOs?
Yes, it is accessible via the TCB website and also via the Apple Store and Google Play.
Want more from LTL?
If you wish to hear more from LTL Mandarin School why not join our mailing list.
We give plenty of handy information on learning Chinese, useful apps to learn the language and everything going on at our LTL schools! Sign up below and become part of our ever growing community!