6 🗝 Benefits of Learning Mandarin in 2022 🤩 Why You WON'T Be Wasting Your Time
Studying Chinese Can Benefit Your Career ⭐️ How and Why?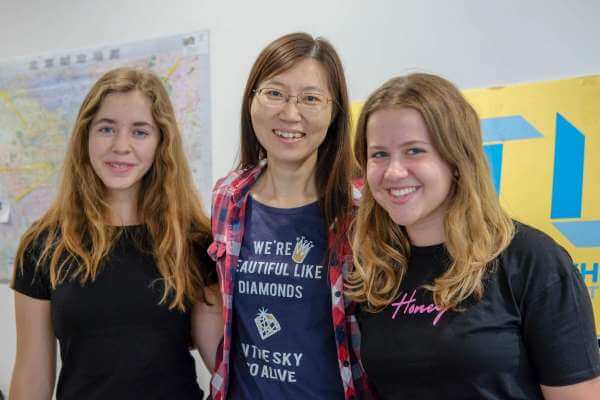 So, why should you learn Mandarin Chinese?
As it becomes easier to communicate, travel and do business across country borders, having a second, third or even fourth language under your belt can undeniably give you an edge in your work life and open new doors in your personal life.
Even if you never step foot into a Chinese-speaking country, learning Mandarin has a surprising number of benefits.
In this article, we'll explore those perks and take a look at some real world examples of how learning Chinese helped some people get ahead.
Benefits of Learning Mandarin || The World's #1 Language

Benefits of Learning Mandarin || Many Doors Open Up

Benefits of Learning Mandarin || Understand a Deep and Historic Culture

Benefits of Learning Mandarin || It's Not THAT Hard

Benefits of Learning Mandarin || Discover Incredible Cuisines

Benefits of Learning Mandarin || Knowing Chinese in China

Benefits of Learning Mandarin || Knowing Chinese Outside of China

Benefits of Learning Mandarin || Brain Training

Benefits of Learning Mandarin || FAQs
Benefits of Learning Mandarin || The World's #1 Language
With a whopping 1.4 billion people, China is the world's most populated country. With Mandarin-speaking communities also spread out across the globe from Singapore to Canada, it's no surprise than Mandarin is the world's number 1 most spoken language.
Therefore, if you reach proficiency in Mandarin and already speak English (you've made it this far, so presumably you do!), the world is your oyster.
Benefits of Learning Mandarin || Doors Open
When one door closes, another door opens.
Except, with language learning, no doors need to be closed for several more to spring open!
Whether it be new friends, opportunities or careers, the postitive effects of learning Mandarin will be felt across all areas of your life.
Life in China becomes infinitely easier by knowing Chinese, watching TV, using apps and even navigating supermarkets if you have an allergy… the list is endless.
The job pool also becomes wider and richer once you get a hang of business Mandarin.
Positions such as global marketing specialist and research analyst often require the ability to understand and engage with non-English materials.
Not to mention, speaking Mandarin will be great for building office 关系 guanxi!
Put simply, learning Mandarin makes you more capable and more competetive.
Benefits of Learning Mandarin – Understand China on an Authentic Level
As one of the Four Ancient Civilizations, China has a rich cultural history that spans over 3,000 years.
Sure, you can study and discover Chinese culture by reading about it in English.
However, to truly appreciate China and its history, getting to grips with the language is the way to go.
From having greater appreciation of calligraphy to understanding the meanings of 成语 Chengyu, learning Mandarin offers unparalleled insight to Chinese culture.
Benefits of Learning Mandarin – It's Not THAT Hard
You're probably feeling pretty skeptical about this one.
However, if you hear us out for a minute, you'll definitely change your mind.
First things first, take a look at this chart: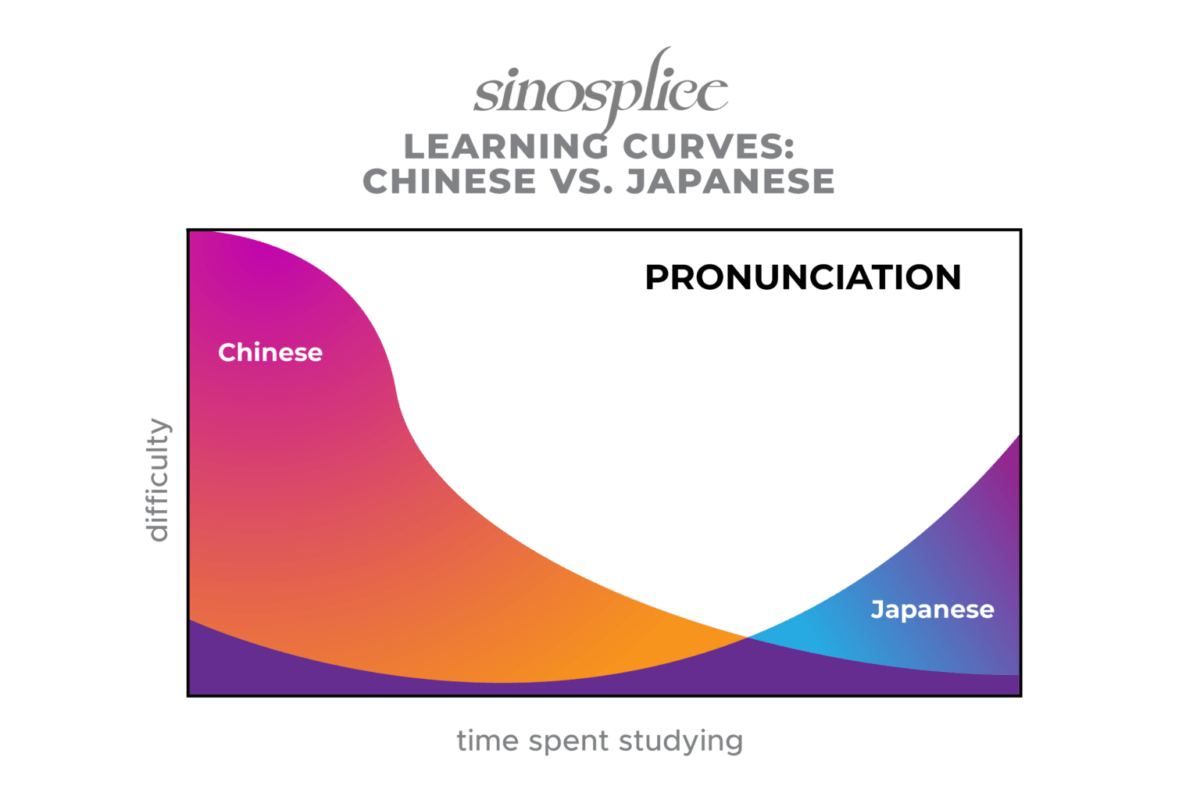 What do you notice about the Chinese pronunciation curve? Yes, yes, it starts pretty high, but then?
It gets easier and easier.
A lot of students feel overwhelmed by the tonal system and characters of Chinese and give up in the early stages.
However, once you get over that initial hill, everything starts to make much more sense and with Chinese, once you can walk, it's not long before you can run!
Not to mention, the grammar is actually much easier than languages like Korean and Russian.
You'll never have to conjugate a single verb, worry about whether a noun is masculine or feminine and Mandarin follows the same subject-verb-object structure as English.
See? Piece of cake!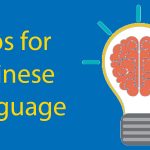 How To Learn Mandarin (By Those Who Know) // 10 Killer Tips
How to Learn Mandarin 🙇🏻‍♂️ A Beginners Guide Written by the Experts LTL's founder and owner Andreas, toiled with Chinese for years and got nowhere fast. Years later he found the way… and wanted to share it (hence the birth…
Benefits of Learning Mandarin – Food, food, food!
Chinese food is a far cry from your local takeaway.
Time after time, foreigners arrive in China and ask where the sweet and sour chicken or chow mein is, only to be horrified when they realise they've been living an egg-fried-rice-filled lie.
There isn't just one type of Chinese food – in fact, there are EIGHT great Chinese cuisines, and this only scratches the surface.
To get you started, here are the famous eight:
Knowing Chinese gives you a far great understanding of the cuisine in China.
It'll also make it easier to order from that Chinese menu!
Our students have told us many times how Google translate has been pretty much useless at translating the often quirky names you find on menus.
If you're hungry for more, we've written a load of blogs on food in China – because there's so much to tell!
To give you a taster, here's a video showing you breakfast in Shanghai!
Now we'll take a look at what it means to know Chinese in and out of China.
Knowing Chinese in China
Knowing Chinese in China is (unsurprisingly) a big advantage.
If you're looking for a job in China that isn't teaching English and you don't know Chinese, you're already at a disadvantage.
There are, percentage wise, few jobs in China that don't require Chinese, and the competition for those jobs is very fierce.
Just knowing Chinese to a working level will open up many more opportunities for you at the job seeking stage.
Chinese companies aren't afraid to give promotions if you are good enough. If you land a job in China and apply yourself, you can end up high in the company hierarchy in a shorter time than it would take in most Western countries.
Even if you manage to land a position which doesn't require Chinese, knowing Mandarin will still most likely get you ahead in China.
By speaking the local language you can engage with your colleagues and managers on a different level.
No matter how well they might speak English, by engaging them in their own language, you will establish deeper relationships.
The Chinese workplace is still very much centred on interpersonal relationships. If you want to advance in your career you need to have the support of your colleagues and managers.
Chinese isn't only important due to the interpersonal relationships.
If the company in question consists of a majority of Chinese people then most likely all meetings and announcements will be done in Chinese.
Understanding Mandarin will help you know whats going on around you.
One friend of LTL learned Chinese and passed the HSK 6 exam.
While on exchange in China from his university, he got a part time job as a technical translator at an European company.
Just before graduating, he was hired by the same company as operations manager, in part due to his excellent Chinese language ability, as well as his professional skills.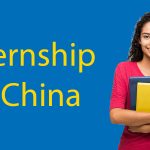 Internship in China for International Students 📊 Is It For Me?
Want to do an Internship in China for International Students? Follow the story of 3 previous Interns at LTL and see how they enjoyed their time in China.
Knowing Chinese Outside China
It is no secret that China's economy has been having year-on-year growth.
Combined with a gradual but sustained opening up, it is no secret that Chinese language skills are getting more and more sought after around the world.
However, unless you are aiming to become a translator, just having language skills might not be enough.
Chinese combined with a marketable skill like programming, marketing or something else can be a very powerful combination indeed.
This can act as a door opener to get into an industry or company which normally would be difficult to access.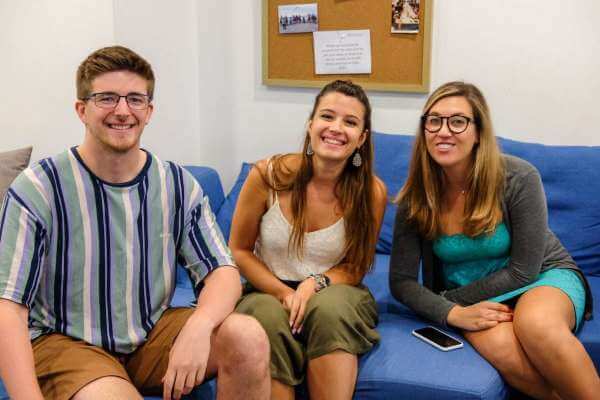 Another friend of LTL landed a job straight out of university, at Scandinavia's leading law firm on the back of her Chinese language skills combined with her law degree.
A company which normally only hires very experienced candidates.
A search for jobs requiring Chinese language nets over 90,000 results in the US alone on LinkedIn for example.
Industries as varied as automotive, tourism, media, retail, pharmacy and aviation among others are looking for Chinese speakers.
In addition to Chinese language, if you also know and understand Chinese culture and how things are done in China, this can likewise give you a boost in your career.
For example, regional managers who speak Chinese and understand China will have an advantage over their less worldly colleagues. This can be a short-cut for you to get into a management role.
Language and culture will also help in negotiating with Chinese counterparts, whether it is buying or selling, getting a good deal will surely make you an indispensable part of any team.
Brain Training!
Last but not certainly not least, a new language is the best kind of brain food!
If studying new Chinese characters or answering questions in Mandarin feels like a brain workout – that's because it is!
Just like how bicep curls will grow your arms, learning a new language is shown to actually increase the amount of grey and white matter in your brain and improve your working memory!
There are even studies that suggest learning a language can help to prevent the onset of dementia by up to 5 years.
In Summary
China keeps growing, both economically and influentially. Knowing Chinese will naturally give your career a boost.
It can open new doors, help keep you on top of what's going on in the office, negotiating, taking care of suppliers and customers and even having an office gossip! The possibilities are endless.
However, knowing only Chinese language will in most cases not be enough to improve your career.
Combine Chinese language with Chinese culture, and a marketable skill and you will surely end up as a very in-demand employee.
On top of this, we haven't even discussed how knowing Chinese language can help you in running your own business!
Benefits of Learning Mandarin || FAQ's
Can learning Chinese help my career prospects?

Absolutely yes, yes, yes! You can easily become a stand out candidate with your Chinese skills.
Can I get a job in China without knowing Chinese?

In short, yes you can. There are, percentage wise, fewer jobs in China that don't require Chinese, and the competition for those jobs is very fierce.

Teaching English is the obvious choice, there is no requirement for Chinese here.
Do I need to know Chinese to teach English in China?

No. In fact in some cases companies prefer you not to speak Chinese at all.
Can I learn Chinese whilst working full time?

Absolutely, it takes drive and determination to succeed but many of our students are full time workers in China.
Want more from LTL?
Want to learn Chinese from the comfort of you own home? Then our 24/7 Online Chinese lessons might be the thing for you.
We offer a 7 day free trial to all new online students where you can study Mandarin 24/7.
Come and check it out free of charge and see what you think!
If you wish to hear more from LTL Mandarin School why not join our mailing list.