Top 14 Chinese Apps You Must Download 🤔 Part 1
Top Chinese Apps (for 2022) You Simply Must Have
What are the best Chinese Apps for 2022? Time to reveal all…
Coming to China for travels? Heading to China for a longer period to study Mandarin, work, or intern in China?
Whatever the reason and however long you will be staying in China, we've put a list together of the best Chinese apps that are guaranteed to make your time in China easier and more enjoyable.
Did you know we also have a podcast?
If you fancy listening to our team talk about our favourite apps, take a listen below, with Marketing Wizards, Max and Campbell.
OK, on with the list. Here are the best Chinese apps, starting with…
1. Chinese Apps: WeChat
Social Network/messaging app
Available in multiple languages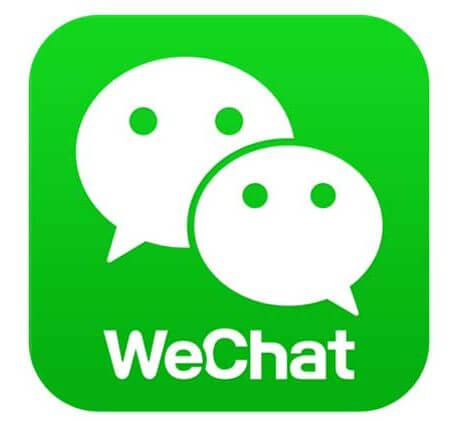 Coming in at Number 1. for Chinese apps for Android or any other system by a good few miles is WeChat.
This is an absolute must if you're coming to live in China or here for an extended period, or if you want to communicate with pretty much anyone in China.
(This includes those Tinder matches!)
WeChat is one of China's social media's platforms, and you will be hard pushed to find someone in China that doesn't use it.
You could easily write an entire blog about WeChat (actually we did, see below) and it's many uses. But generally, it's used to… live.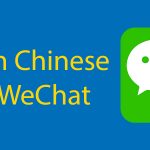 How to Learn Chinese on WeChat 🤔 Is It Possible?
The Complete Guide to Learning Chinese on WeChat (for 2022 & Beyond)! If you're thinking about moving to China, you should consider installing WeChat (Wēixìn微信) on your smartphone. In fact, let's re-phrase that – you should absolutely download WeChat on your…
Pay for your groceries, your meal, or your drinks. Use taxi services, order food or pretty much anything delivered to your door, or connect with other people around Beijing or China.
It's a pretty non-social social media platform since you can only connect and chat with people who already have your contact details on the app – but you'll soon build up a big list of contacts, and groups you can join are constantly being tossed around.
WeChat Pay…
The WeChat pay feature of this top app in China also needs a special mention.
Goodbye cash, hello cashless society!
Depending on where you're coming from, your home country may or may not have started introducing the concept of paying with your phone, or some other form of cashless payment.
China is pioneering this, with few (mainly the older generation) still preferring to use cash, whilst others prefer the must quicker and more convenient cashless option…
SO much so, that in bigger cities you may come across some hip places that don't even accept cash..!
If you're staying for a while in China, setting up WeChat pay is a must.
Unfortunately, it can be a bit frustrating and take a while but a little help from others will prove invaluable here.
Plus, you'll need a Chinese bank card.
2. Chinese Apps: Hello Bike
Bike-sharing app
Cheap and convenient way to get around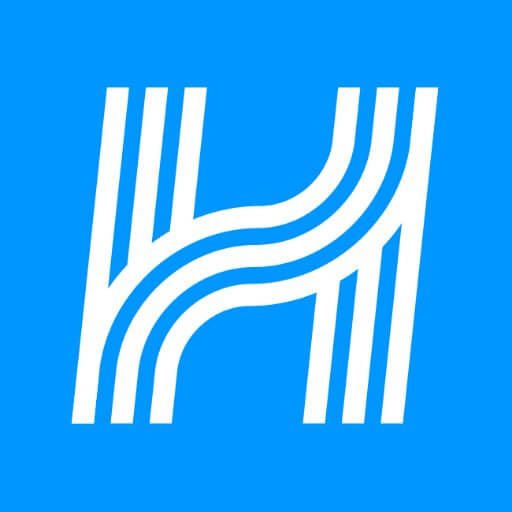 Hello Bike is a bike sharing system.
Unlike many others over the world, these do not require you to leave your bike at a particular docking station.
This means that it is incredibly practical (although it can lead to problems such as messy roads and people stealing them but that's another matter).
See a bike, scan the code, and the bike is yours until you're finished and lock it again.
In bigger cities, you can find the bikes just about anywhere – with it becoming an actual issue in the centre of cities such as Beijing.
They are a great way to discover a new city no matter what the weather in China throws at you.
You may already have heard of Ofo or Mobike, however although these companies made a big splash when they first started they are now both pretty much defunct.
As of 2022 along with Hello Bike, the other major shared bike companies are:
All of the above shared bikes can be used through the company app so if you don't want to download a dedicated bike sharing app and already have one of the above it might be a good move for you.
Do note that if you want to use the Didi app for shared bikes you'll need to use the Chinese version of the app.
Bikes are left in large piles around the city. You will see the signature blue (Hello Bike), yellow (Meituan), turquoise and white (Didi), blue and white (Alipay) pretty much everywhere you go!
These Chinese apps are particularly useful for those who don't shy away from the sometimes crazy Chinese roads, and those that prefer to travel overground rather than underground.
3. Chinese Apps: DiDi
Chinese Uber
Can also use for bike sharing
Available in English
For those who want to get around but prefer a more comfortable option, try downloading China's version of Uber – DiDi.
It is a very good and practical system that pretty much never fails, and you will rarely be left waiting more than 5 minutes, especially in bigger cities such as Beijing or Shanghai.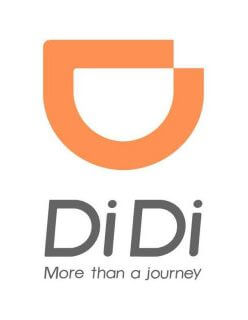 DiDi recently (last year) released the English version of this app which is absolutely great.
However, 99% of the time you will be called by your driver asking you to do the most simple of instructions – such as meet around the corner instead.
Chances are, with a thick accent and speedy talk you won't be able to understand them.
Unless your Chinese is pretty good (I've only just started answering my calls…) this is a common occurrence for many stranded Laowai's and has resulted in several amusing videos.
Don't let that scare you off, however. DiDi is a very useful app that will make all of your travelling much easier, as well as much cheaper! An hour-long DiDi may only cost you less than $15!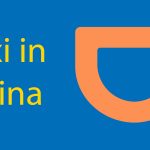 How To Get A Taxi in China 🚖 Keywords and Things To Know
Whether you are here for a short visit to travel or for the long haul, learning about how to get a taxi in China is a must. Follow our simple guide
4. Chinese Apps: China Train Booking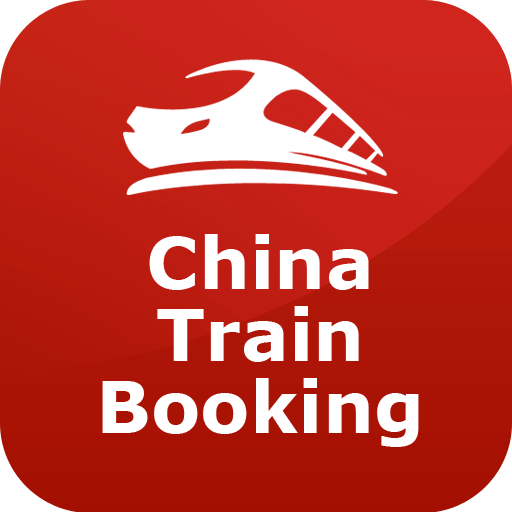 Book train tickets quickly and conveniently
Available in multiple languages
China Train Booking app is a very simple way for foreigners to book train tickets to travel China.
Booking China train tickets is not that easy for non-Chinese speakers so this is hugely useful especially if you are new to China.
The lack cash in China these days and language barriers are other reasons why using an app to book train tickets is a hugely useful tool.
China Train Booking allows you to check trains timetables and book tickets online in a very simple way.
You can easily pay with your credit card, PayPal, WeChat, and Alipay.
After booking successfully, you will receive your pickup codes for tickets collection.
To avoid wasting time to queue up to collect tickets, you can use its delivery service, which helps you get tickets right at your hotel or personal address in China before departure date!
As stated, a hugely useful tool.
5. Chinese Apps: Pleco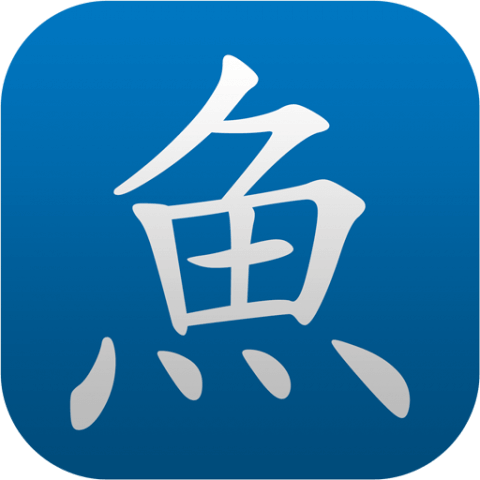 Offline translation service
Available in English
A must-have for the Chinese learner!
Long gone are the days of carrying around paper dictionaries or travel phrase books.
Pleco allows you to look up characters and words in Chinese with absolute simplicity.
There are even features that allow you to use your camera to analyse a character and obtain its meaning or to write the character yourself.
It's simply a must download for anyone coming to China, for tourism or long-term.
For a more in depth look at this app, check out our Pleco review.

… or check out this video below for more great language learning tips…
6. Chinese Apps: Luckin' Coffee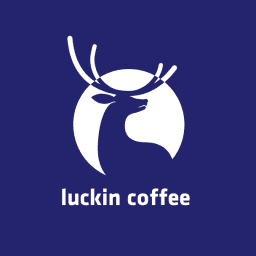 Eh? What's Luckin'? Oh dear friend, you live a sheltered life.
Luckin' is a caffeine lovers dream, and guess what, it's all cashless. You don't need to know any Chinese either. So what's on the menu at Luckin'?
The great thing about Luckin' is the fact they offer such generous discounts.
Time will tell if it's sustainable long-term, but with each purchase you can share a voucher with your friends.
Everyday you can open 3 vouchers (effectively giving you 3 discounted orders) and these discounts range from 30% to 60% although sometimes they have been even more generous, and sometimes they feel the pinch and tighten up.
Either way, it's way cheaper than Starbucks and the coffee is on the money. They even do food and a whole variety of seasonal drinks.
What's not to like?
7. Chinese Apps: RGuide China Metro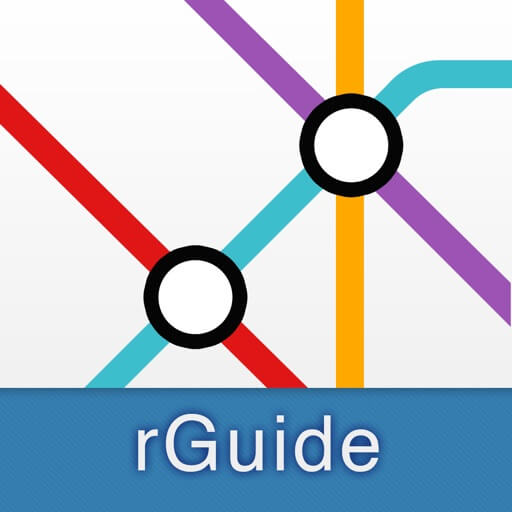 If you are travelling to a number of Chinese cities this is a great app for getting familiar with the Metro/Underground/Subway system in China (and actually through to Taiwan, Hong Kong and even Singapore too).
At first, the metro can feel a tad overwhelming, huge maps, lots of Chinese characters and exits everywhere you look etc.
However, the Metro in China is actually incredibly quick and convenient and once you get used to it (which doesn't take long), you will find yourself at ease and able to travel the city very quickly, for very little cost.
China Metro allows you to download the Metro maps for all of the Chinese cities that have one.
Of course, Beijing and Shanghai look stupendously intimidating at first but don't fret, we have you covered with our Beijing Metro and Shanghai Metro guides.
The next tier cities have very easy system to follow. For example, Shenyang city (in the north east of China) has just two lines, and Harbin (even further north east) has just one at the time of writing.
Not exactly hard to follow!
And as mentioned above, the app even spills out to metro systems in Taiwan, Hong Kong and Singapore so you've got a fair bit of Asia covered, all in one handy app! Winner winner.
If you come and study with us at LTL, you'll most likely be using the metro daily, check it out…

How to find LTL Beijing using the Beijing Metro
What about Chinese Apps 8-14?
They are available in part two of our best Chinese apps right now.
Enjoying our App talk? Then how about you check out our post on the 27 BEST apps for Learning Chinese as well?
There's plenty more to get stuck into including getting around China, the most convenient way to order food, how to shop in Chinese and the best dating apps in China!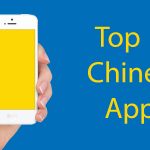 Top 14 Chinese Apps You Must Download // Part 2
Top Chinese Apps You Simply Must Have First and foremost ICYMI – here is part I of our best Chinese Apps! The Chinese really do get it right when it comes to technology. Here's a list of our top Chinese…
Chinese Apps – FAQ's
What are the most popular apps in China?

WeChat would be the most popular and used app in China due to the fact it provides so many services. Messaging, paying bills, sending money to people, booking train/plane tickets etc.

Other very popular apps in China are QQ, Weibo, Baidu etc
Is WeChat like WhatsApp?

WeChat is a messenger app just like Whatsapp but provides more than just this, making it more extensive in what it provides the user.
Can I use Spotify in China?

Yes you can use Spotify in China and there is no need to use a VPN either.

Your account will work the same as in your home country.

If you wish to listen to Chinese music and songs, there are plenty of "Spotify alternatives" in China such as QQ Music and Kugou Music.
Can I link a foreign card to Alipay?
Can I download Chinese Apps in English?

Some yes, some no.

For example the taxi app Didi is generally available on most app stores in English, but apps like Baidu, will only be in Chinese.
Can I use Google Maps in China?
What dating apps can I download in China?
Can I download apps from my home country whilst in China?

Yes, if you are registered to the US App Store for example, you can still download apps from this app store in China.
Want more from LTL?
If you wish to hear more from LTL Mandarin School why not join our mailing list.
We give plenty of handy information on learning Chinese, useful apps to learn the language and everything going on at our LTL schools!
Why not also check out our online Mandarin courses, we've got plenty of different options and we can even tailor them to what YOU want to learn!
A great way to start your Mandarin journey!
Sign up below and become part of our ever growing community!