Easter in Chinese – Vocabulary Cards & The Complete Guide with LTL
Easter in Chinese – The Complete Guide
Easter is just around the corner so we've decided to give you a special surprise: a Chinese Easter Vocabulary list made of all the most useful words.
Easter isn't a very commercialised holiday in China, so you won't see advertised or hear it spoken about among locals all that much.
But after learning some of the key pieces of vocabulary in Chinese, you will be able to explain to your Chinese friends all about your Easter traditions.
Let's get started!
How do we say Easter in Chinese?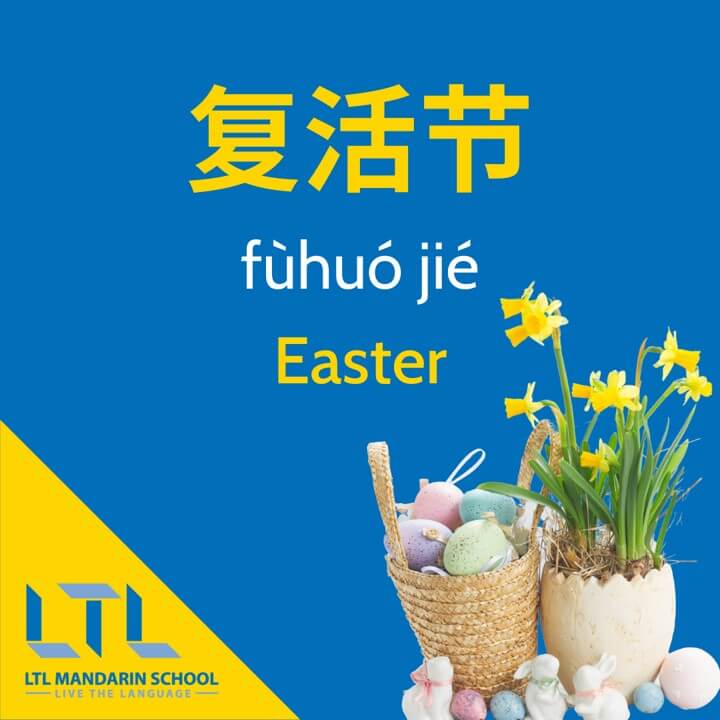 Easter is a Christian festival that celebrates Jesus Christ's resurrection from the dead.
The Chinese word for "Easter" is …
复活节 (fùhuó jié)
This word is composed by 3 characters.
The first two "复活" combined together mean "resurrection" so 复活节 (Easter) in Mandarin literally means "Resurrection Festival".
Easter Bunny in Chinese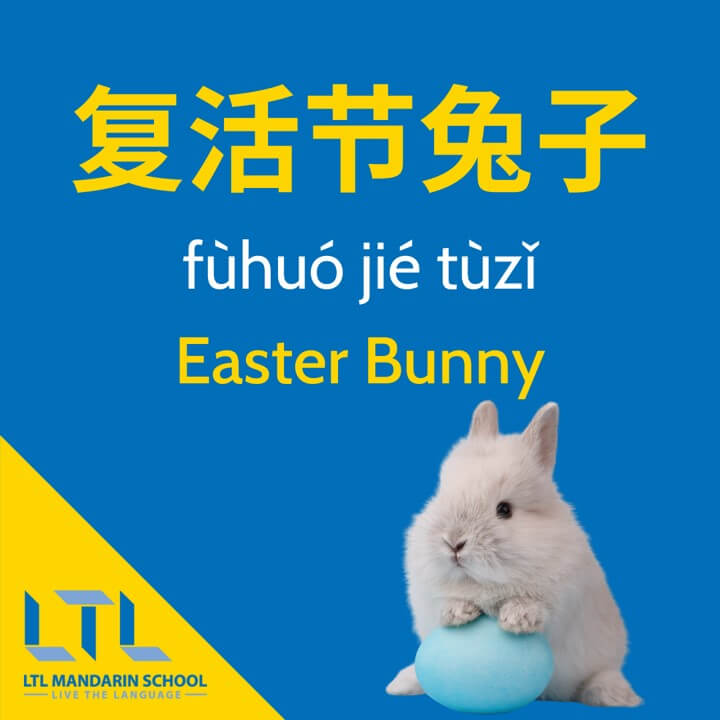 One of the most prominent symbols of this holiday is the Easter bunny.
Do you know why?
Rabbits are an ancient symbol of fertility and new life.
These two ideas strongly associated with Spring and Easter.
The Chinese word for the Easter Bunny is simply: "复活节" Easter (we know that one now) + "兔子" (tùzǐ) Bunny!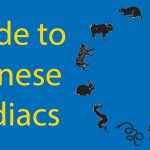 The Great Race: Ultimate Guide to Chinese Zodiacs
LTL's Ultimate Guide to The Origin of The Chinese Zodiacs Have you ever wondered about the origin of the Chinese Zodiac animals? Have you also wondered why the order is the way it is? Because the order that the animal…
Easter Eggs in Chinese
Easter eggs also symbolize renewal and rebirth. Decorating eggs is one of the oldest Easter customs.
In Chinese Easter eggs are "Coloured Eggs": "彩" (cǎi) colour + "蛋" (dàn) eggs. Easy!
Eggs can be used for playing popular traditional games like "egg hunts".
Literally this means: 寻找 (xúnzhǎo) "hunting" + 彩蛋 (cǎidàn) "colour eggs".
Learn more egg vocabulary in Chinese.
Hot Cross Buns in Chinese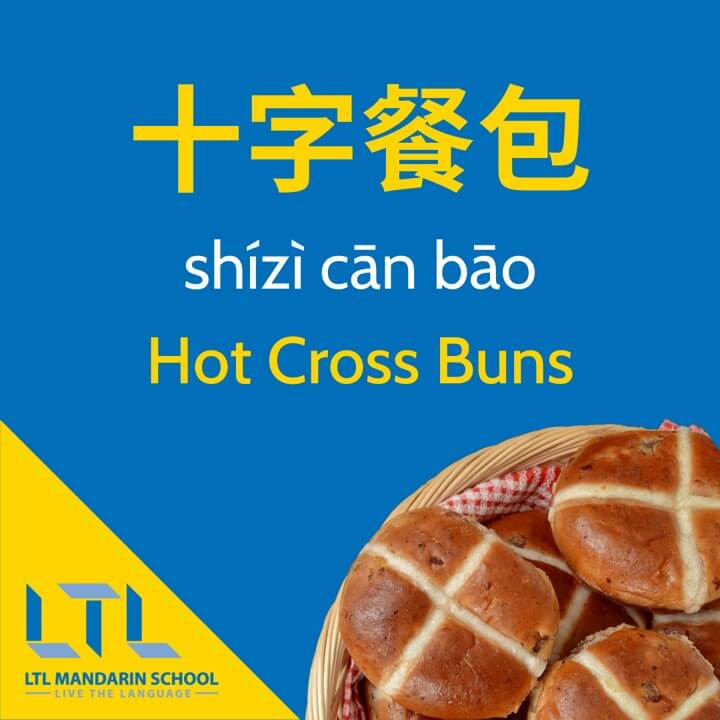 Hot Cross buns are a favourite easter time snack (and great to eat with a cuppa tea!)
But how do you say them in Chinese?
We've translated them as 十字餐包 – 十字 means 'cross', and 餐包 is a nice way of saying 'bun'.
Sometimes you'll also see them translated as 十字面包 which simply means 十字 'cross' + 面包 'bread'.
Be sure to share these new words you've learnt over the Easter holidays and if you have more suggestions, why not drop us a comment below?
Easter in China
Some of you may be wondering whether they celebrate Easter in China.
Generally most Chinese people don't celebrate Easter unless they are Catholic or belong to another Christian church.
However, the commercial side of Easter has begun to grow in China with some shops now selling chocolate (巧克力 qiǎokèlì) Easter Eggs. Other places like malls may also put up Easter decorations (装饰 zhuāngshì) .
Aside from the religious aspects of Easter it is also seen as a time to welcome the end of winter and the start of spring.
Common Easter themes include baby animals like lambs (羊羔 yánggāo) and chicks (小鸡 xiǎo jī). Spring flowers like daffodils (水仙 shuǐxiān) and tulips (郁金香 yùjīnxiāng) are also very popular.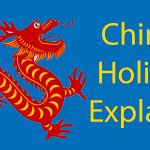 Chinese Holidays Explained – How Do Chinese Public Holidays Work?
Chinese Holidays: Chinese Public Holidays 2019/2020 Happy Spring Festival in Chinese: 春节快乐 Chinese National Holidays can be very complicated and unpredictable, since a lot of them depend on the dates of the Lunar calendar which changes every year. There are…
Now that you know all the most useful words to celebrate this holiday with your Chinese friends, LTL Mandarin School wishes you a very Happy Easter …复活节快乐!(fùhuó jié kuàilè)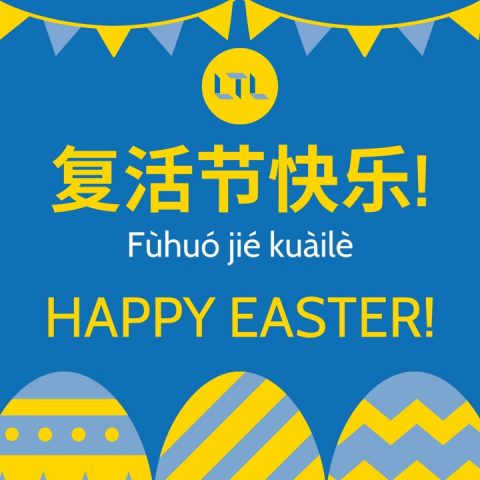 Easter in Chinese – FAQ's
How do you say Easter in Chinese?
Easter in Chinese is 复活节.
How do you say Easter Egg in Chinese?
Easter Eggs in Chinese literally translate to Colour Eggs which is 彩蛋.
How do you say Easter Bunny in Chinese?
Easter Bunny in Chinese is 复活节兔子.
Want more from LTL?
If you wish to hear more from LTL Mandarin School why not join our mailing list.
We give plenty of handy information on learning Chinese, useful apps to learn the language and everything going on at our LTL schools! Sign up below and become part of our ever growing community!