Guangzhou Travel Guide (for 2022) 🌍 Things You Have To Know
Visiting Guangzhou? What You Should Know, Before You Go
Welcome to the ultimate Guangzhou Travel Guide.
Guangzhou makes few people's list of "100 places to go before I die" and at first glance it's easy to see why.
A huge beast of a city slowly oozing outwards and consuming everything around it – the distance from the northernmost point of Conghua district to the deepest depths of Nansha is roughly the same distance as Beijing to Tianjin.
Guangzhou is China's third most populous city and the capital of Guangdong province.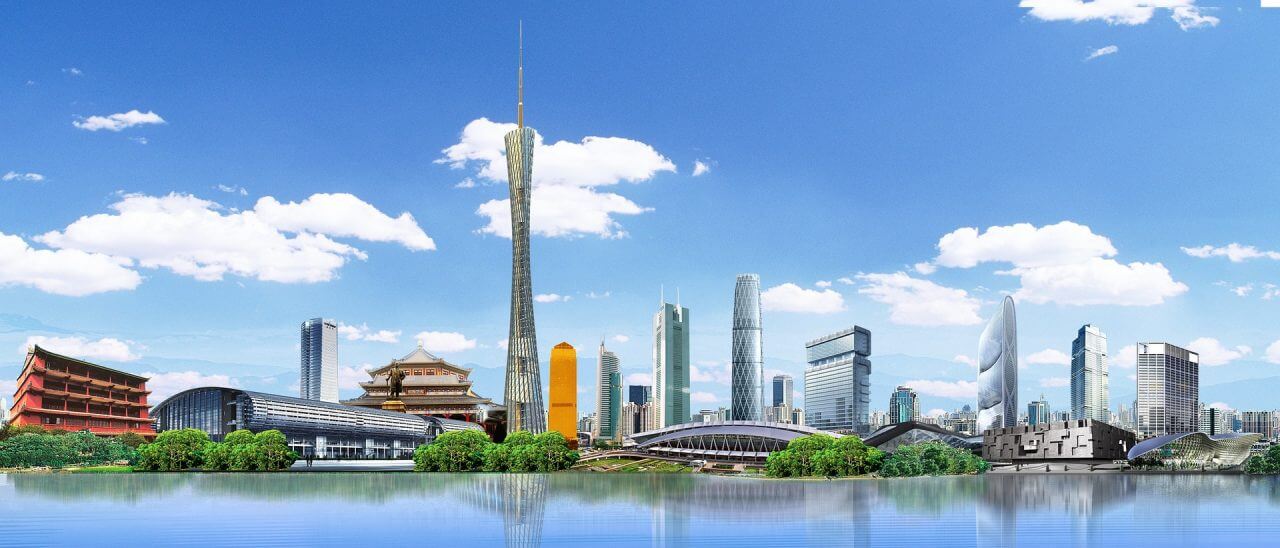 It has the reputation of being an industrial hub frequented by bleary-eyed global business travellers who will tell you the only good thing about being in Guangzhou is that it puts off the next trip they have to make there for a few months.
But Guangzhou is awesome precisely because people don't know it.
It's like that girl in all the high school movies who takes off her glasses and is suddenly sexy.
From ancient massacres to self-proclaimed messiahs, opium wars and pirates and medicine markets full of scorpions and miles upon miles of dank, dripping alleyways, the old centre for Cantonese culture has so much to offer the visitor if they give it a chance.
Guangzhou Travel Guide – Attractions

Guangzhou Travel Guide – Other Things to Do

Guangzhou Travel Guide – Nearby Cities

Guangzhou Travel Guide – Food

Guangzhou Travel Guide – Accommodation

Guangzhou Travel Guide – Conclusion

Guangzhou Travel Guide – FAQ's
Guangzhou Travel Guide – Attractions
Let's get the obvious ones out of the way quickly before we move onto the good stuff.
On the face of it, Guangzhou's major tourist attractions are typical of most Chinese cities.
There's Baiyun Mountain for scenery and (pollution-permitting) panoramic views.
There's Sun Yat Sen Memorial Hall, Chen Clan Academy and the Peasant Movement Institute for history and culture, the latter of which includes Mao amongst its former teaching staff.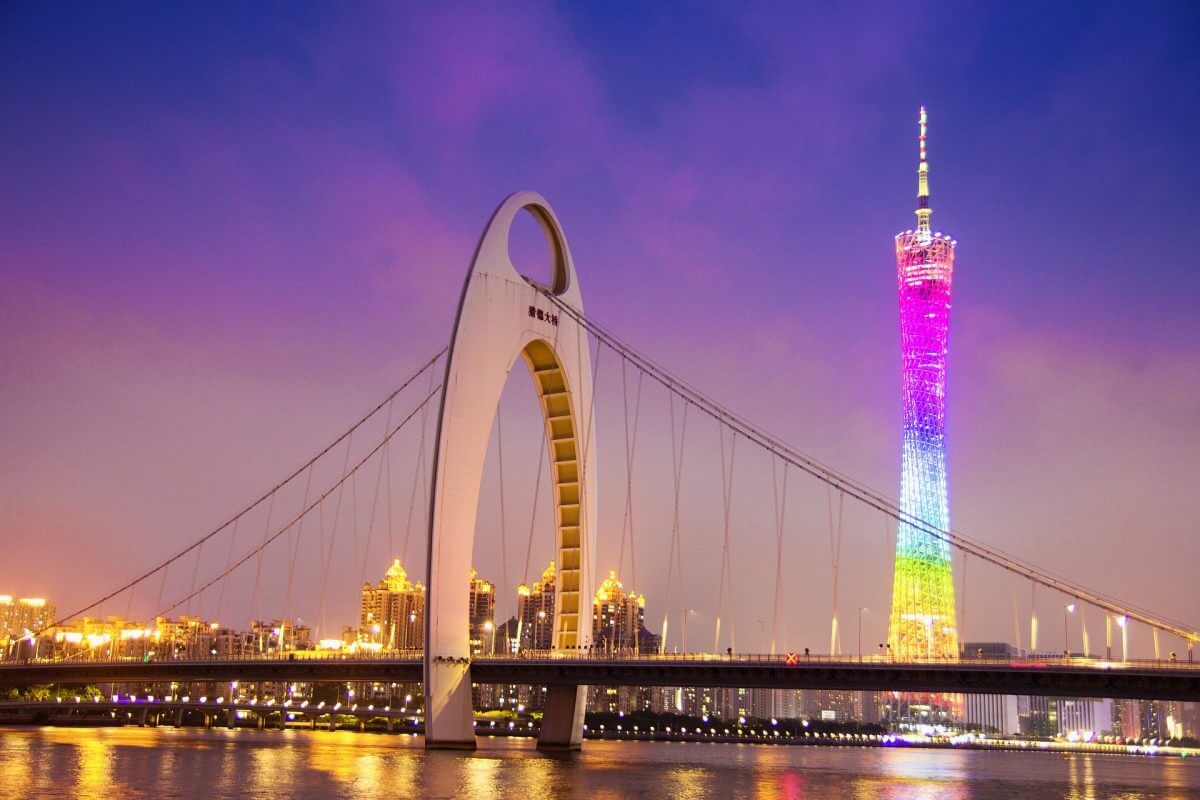 There's Canton Tower, a great glow-in-the-dark Chinese finger trap of indeterminate function, for more views of the city, Chimelong for the kids, Shangxiajiu Road for shopping…
These places are all interesting, but they're not that different to what you can find elsewhere.
The museum is also worth a visit and the area around it, Huacheng Plaza, is like something from Star Trek with an uber futuristic library (foreign language books top floor) plus an opera house designed by Zaha Hadid.
Avoid the zoo. Yes, they have pandas, but it's really depressing.
Among the other obvious places to visit is Shamian Island, the former British and French concession.
When European traders first wanted to trade with the Chinese empire – which wasn't quite as enamoured with them – they (European men, no women allowed) were limited to just this small area a few months a year and at the end of the season would have to retreat to Macau.
It's the original site of the 13 factories from which they first traded (now the name of a popular GZ bar) and has beautiful architecture, including a very colonial-looking Starbucks where you can sit out on the veranda with an ice latte and survey your domain.
The island's White Swan Hotel was formerly the place to stay for visiting dignitaries in Guangzhou, including Queen Elizabeth II in 1986.
Keeping on the colonial theme, Sacred Heart Cathedral is also worth a look.
Upon its completion in 1861, people worried the building, funded by Napoleon (the nephew of the one you're thinking of), would cause bad fengshui.
Yet over a century and a half later it's still standing, having been a church, a sorting house for all the loot the red guards made off with during the Cultural Revolution, and a church once again.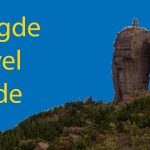 Chengde Travel Guide 🧳 Hidden Gems in Chengde to Visit
Chengde is the jewel in the LTL crown. A city unknown to virtually every student who comes to China to study with us.
So those are the places most people will recommend you visit. But you should also check these out…
Guangzhou Travel Guide – Traditional Cantonese Hutongs and Qilou
Given the national love of all things new and shiny, Guangzhou's historic centre is in a surprisingly good state.
Liwan district isn't a culture street like you'll find in other cities that mainly caters to tourists; it's a living, functioning part of the city.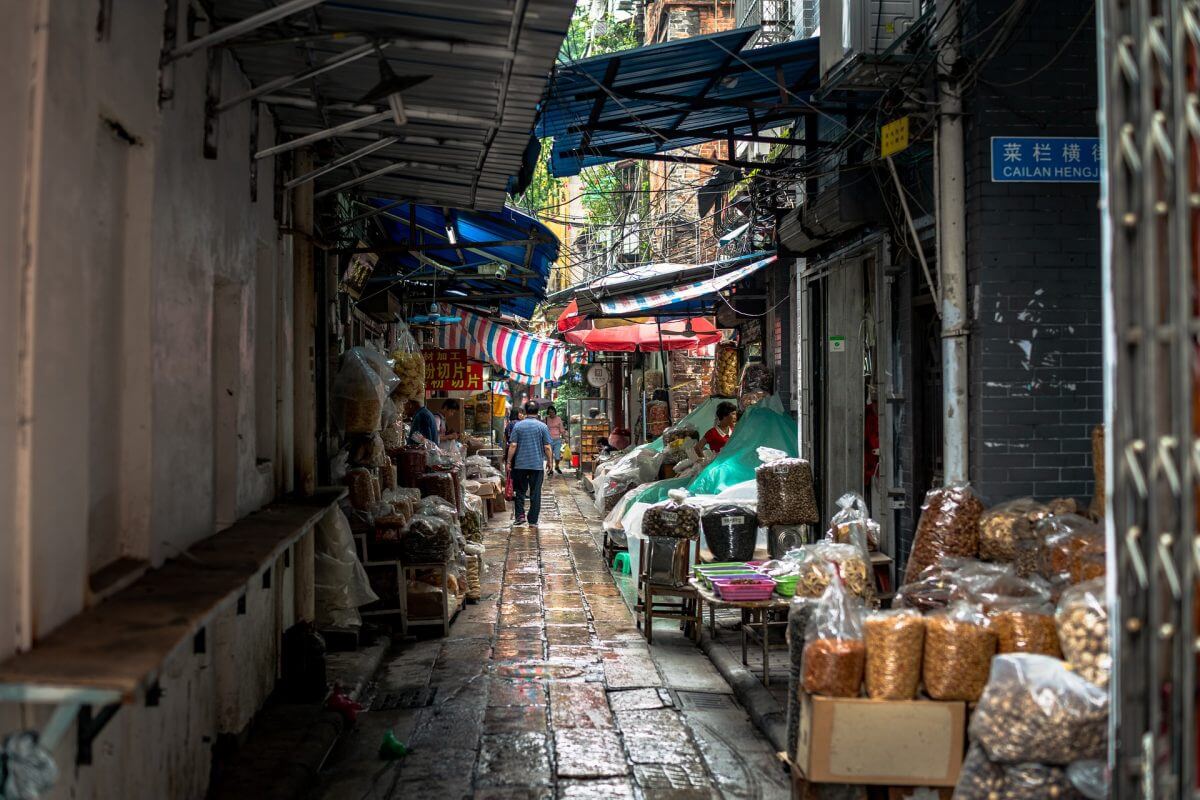 It's known for its qilou, which are arcades where the buildings' upper floors stretch out over the street supported by columns, protecting the hawkers and bicycle repairmen on the footpath below from the blistering Cantonese sun.
There are a few different styles that call to mind a mix of Guangzhou, the Wild West and Venice, the best of which are located on Wenming, Wanfu and Taikang roads.
The hutongs themselves are everywhere, twisting alleys full of homes, hairdressers and small vegetable stalls, interspersed with leafy courtyards.
In some, such as those slightly to the east of Zhongshan University North Gate, the alleyways get so thin it's debatable if anyone who is not five years old can squeeze through them.
As long as you're outside the central business district (Zhujiang New Town), you'll come across hutongs just wandering around, particularly in Haizhu, Liwan, Baiyun and the eastern part of Tianhe.
Guangzhou Travel Guide – The Qingping Medicine Market
You can smell the traditional medicine market long before you see it.
Not too far from Shamian Island, prepare yourself for a collection of the pickled, dried and still alive, from great big jars stuffed with starfish and seahorses to buckets of live insects and arachnids, snakes drowned in baijiu and fungi the size of hubcaps.
This place has cleaned itself up in the last few years and no longer has a reputation of being the place to go if you want to eat the weird, exotic and illegal – although maybe yours truly just doesn't know the right people – but it's still plenty strange for those not used to seeing piles of random animal parts.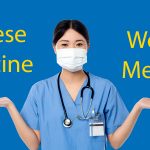 Traditional Chinese Medicine vs Western Medicine 💊 The Complete Guide
Traditional Chinese Medicine vs Western Medicine | What's the Deal? There are big differences between them but what are they?
Guangzhou Travel Guide – The World's Largest Sex Toy Market
Forget Amsterdam's piddly little sex museums, if you really want to know what people do in the privacy of their own home or in a pub bathroom on a Saturday night, behold Guangzhou's freakiest market.
Firstly, the place is usually empty except for vendors in their shops and – how shall we say – international gentlemen with young Chinese ladies who may or may not be their translators.
Aside from your usual bubblegum pink nipple tassels and animé-themed vibrators, there are some truly gigantic dildos that will make you blush just looking at them, clamps for body parts that this very innocent writer didn't even know existed, and a whole range of lingerie and bedroom gadgets.
Of course, some of what's on offer is a little concerning, namely inflatable dolls who don't really look like adults, but if you take a strictly academic interest in this seedy little hideaway, it's an amusing way to kill a couple of hours.
Guangzhou Travel Guide – Little Africa
A lot has been written about the area around Xiaobei Metro Station, some of it nice, some of it not so much.
It is sometimes referred to as "Chocolate Town" because of its huge African population – the largest concentration of people from the African continent anywhere in the world.
Most people are there as traders from countries like Nigeria, the Congo and Ghana.
While it's not well known in Europe or America, Guangzhou is trader mecca in some far flung locales where a demand exists for Guangzhou's cheap tack.
It's got to the point where in the Lingala language of the DRC, the word "nguanzu" has apparently come to mean "not particularly durable" or "unreliable".
That's a claim to fame far cooler than that one time Guangzhou was mentioned in an episode of Breaking Bad.
There are a few nice restaurants with African fare in the area, and it's also a good place to stock up on shisha and mars bars.
Guangzhou Travel Guide – The Botanical Gardens
Guangzhou is hectic and some of its nature-themed attractions, such as the ever-popular Baiyun Mountain, are even more so.
The Botanical Gardens are quiet, relaxing and have an entire garden dedicated to ginger because you just can't have enough ginger in your life.
They're the oldest and largest southern Asian tropical gardens in China, complete with a bamboo forest and the ruins of a Neolithic age settlement.
Guangzhou Travel Guide – Other Things To Do
Guangzhou Travel Guide – Catch a GZ Evergrande Game
When it comes to football in China, Guangzhou's home team are the indisputable champions.
Guangzhou Evergrande has won the Chinese Super League every year bar one since 2011.
The current line up of the team also includes three Brazilians, a Brit and a Korean, plus a healthy dollop of Italian on the coaching side.
Their stadium in Tianhe can sit about 50,000 people so grab some tickets when a game is on or else avoid nearby Tiyu Xilu station at all costs.
The atmosphere at Tianhe is widely regarded as one of the most raucous in China and should be experienced.
Guangzhou Travel Guide – Bungee Jumping
At the top of Baiyun Mountain is an extreme sports center whose crowning glory is a bungee jump off the side of the mountain.
It stands directly above a puddle of putrid water but other than that the views are marvellous.
These guys don't mess around either. Once you're all hooked up, you will be jumping; if you hesitate they just push you.
Guangzhou Travel Guide – Grandview Mall and Tianhe Fashion
Grandview Mall made global headlines a few years ago for its bizarre menagerie of Arctic wildlife when a polar bear temporarily became its latest prisoner.
Here you'll find western clothing brands and a half-decent arcade with some class dodgems, plus a few non-Chinese restaurants if you're after sushi or Papa Johns.
But where you really want to go is underneath Grandview Mall to Tianhe Fashion, which you should set aside some time for because once you get into its neon-lit catacombs it's a mission to find the exit again.
Prepare yourself for acrylic nail salons, plenty of plush toys, Studio Ghibli merchandise, bubble tea and pastel coloured clothing, as well as an "Old Shanghai" themed area complete with food stalls and a little train.
It's heaven or hell, depending on how much of a teenage girl you secretly are. But fear not manly men, there is also laser tag and VR shooting games.
And if you fancy getting out of the city…
Guangzhou Travel Guide – Kaiping Diaolou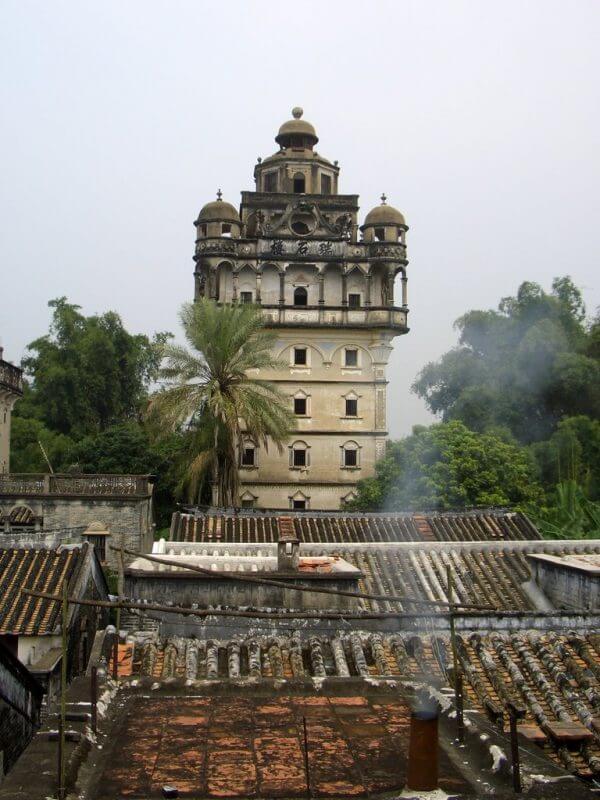 In truth, the diaolou are a pain to get to.
You first have to go to Dongguan and then find a local bus passing the site.
But it is really, really, really worth it.
The diaolou are the houses of overseas returnees built during the Warlord Era that were designed like towers to keep an eye out for approaching bandits.
It's a UNESCO world heritage site nestled within the sub-tropical Cantonese countryside where all the leaves and grasses are five times the size they should be and the air hums with the constant cacophony of cicadas.
UNESCO describes the diaolou as "flamboyant" for some ungodly reason but "breathtaking" or "really kinda cool" would be more appropriate.
Unfortunately for them but good for you, the site really doesn't get as many visitors as it should.
Guangzhou Travel Guide – Home of Hong Xiuquan
All Hong Xiuquan wanted was to pass the civil service test and be a good Confucian scholar.
But like many, he failed. Fast forward a few years, following an encounter with Christian missionaries and a slight tumble off the thin tightrope that is sanity, Hong became convinced that he was Jesus' younger brother and that it was his job to establish the kingdom of heaven on earth by overthrowing the Qing dynasty.
Somehow Hong amassed a huge following.
Among his teachings were that men and woman were equal but should not associate with each other, that the civil service exam should switch out its emphasis on Confucian texts for the bible, and advocating an end to private land ownership.
The Taiping Rebellion raged for 14 years before it was finally put down and resulted in the deaths of 20 million people.
Many Hong Kongers today are the descendants of those who fled there during this tumultuous period.
Hong's home itself isn't jaw-dropping but it merits a visit for the sheer history it represents alone.
Guangzhou Travel Guide – Huangpu Academy
Also called the Whampoa Academy, this former military academy isn't technically outside of Guangzhou but it's a bit out of the way.
Back before the 1927 Shanghai Massacre in the heady days when the Kuomintang and CPC were frenemies, this was where they plotted to retake the north of the country following the nation's descent into chaos upon the death of Yuan Shikai.
Sun Yat Sen, Chiang Kai Shek, Zhou Enlai, and even Vietnam's Ho Chi Minh, who spent a few years frolicking in the Nanfang, were all here training, teaching and scheming at one point or another.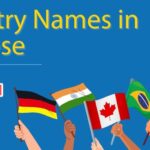 94 Countries in Chinese 🌏 What Are Their Literal Translations?
Discover how to say 94 country names in Chinese and what the literal translations are. There are some funny ones!
Guangzhou Travel Guide – Qingyuan White Water Rafting
About two hours north of GZ is Qingyuan, a small city that's mostly visited for its white water rafting park.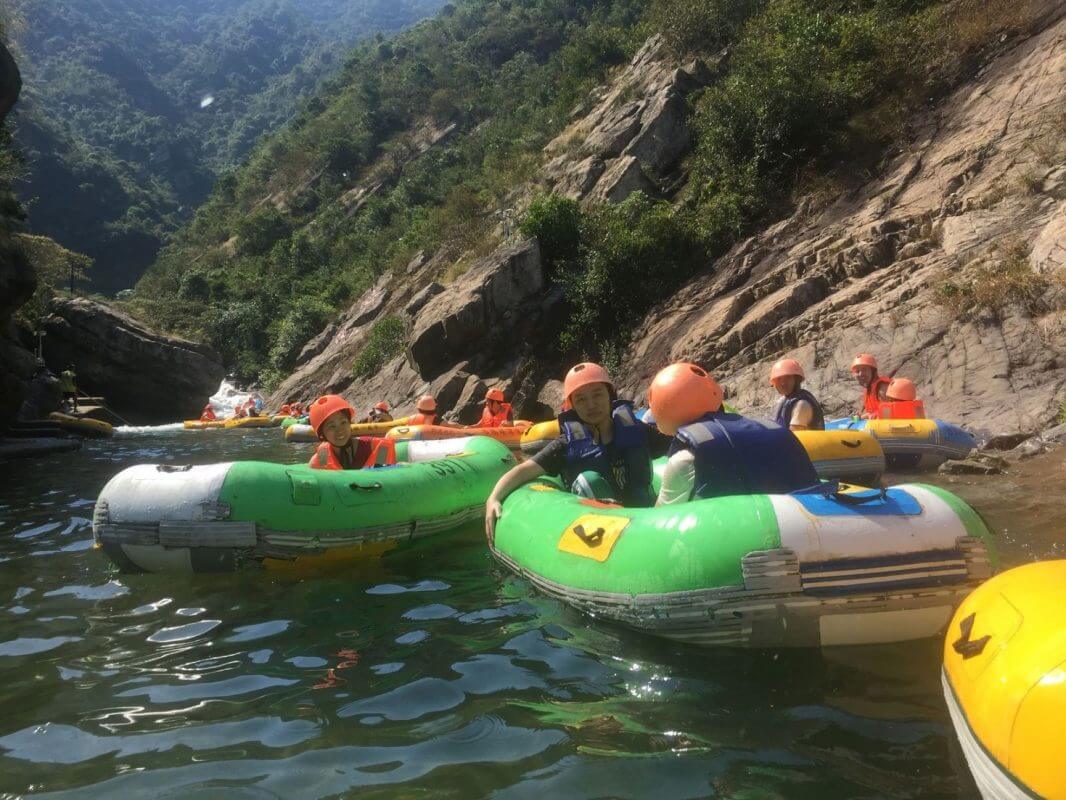 Take advantage of this place while you can because it will be closed down eventually for being a health and safety nightmare.
But until that sad day, enjoy hurtling down jagged rock-flanked mountain streams with dozens of non-swimmers, followed by a gentle float to the exit amongst all the lost shoes of the people who came before you.
Leave everything in a locker or you'll have to cling to it for dear life as you go down the rapids.
If the idea of parting from your phone for forty minutes is unthinkable, they sell waterproof covers for a few kuai – and you will need one.
Qingyuan is also locally famous for its hot springs if you would prefer to drown in a more relaxing manner.
Other Destinations
As a regional transport hub, it's easy to get to surrounding cities like Foshan, Zhongshan, Dongguan, Zhuhai, Shenzhen, Hong Kong and Macau, which are all within two or three hours of GZ.
Unless you're interested in something specific, for the casual traveller there's nothing too enticing about the first three.
Shenzhen has some interesting theme parks (Window of the World and Splendid China, the latter of which deserves a five star review for the name alone) which are worth a gander.
Hong Kong is as always an amazing wonderland of delights unparalleled anywhere in the universe, and Macau deserves a trip too for its Portuguese architecture and casino strip.
Guangzhou Travel Guide – Food
Local Cantonese Cuisine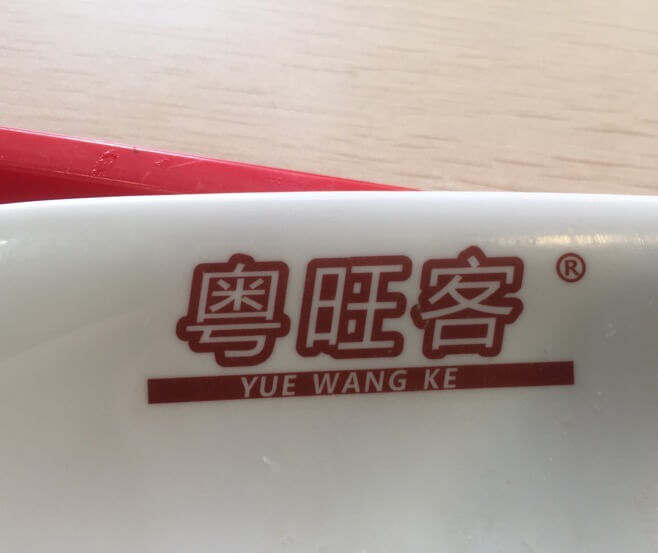 People flock to Guangzhou from all over the country, so you can get food from every part of China in the city.
But basic Cantonese cuisine includes things like roasted meats, dim sum and barbecued pork.
Unlike their comrades in Sichuan, the Cantonese are generally adverse to spice, preferring mild flavours.
Local chefs are all about bringing out the natural flavours in their dishes rather than heaping on the seasoning.
Unfortunately for vegetarians, it's not the most friendly cuisine as it tends to be pretty big on the old meat and fish.
For Cantonese food, check out Guangzhou Restaurant or Tou Tou Koi, which, depending on your source, are both said to be the city's oldest restaurant.
They're equally good for the, ahem, authentic Cantonese dining experience, with scrumptious food and characteristic décor.
Exotic Food
That said, what Guangdongers are really known for, even within China, is their ability to eat almost anything.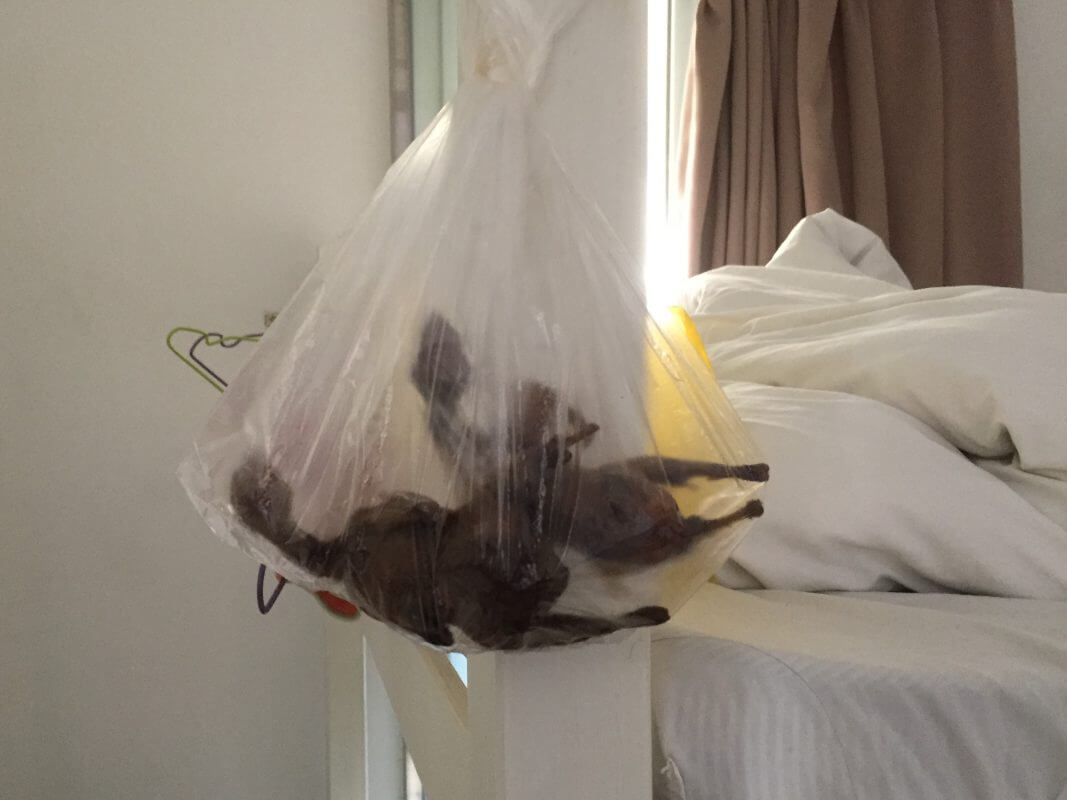 There's a few variations on the joke but the general gist is that in Guangdong people will eat everything that flies but aeroplanes, everything that swims but submarines and everything that moves on land but cars.
Other versions are kinder and take humans out of the equation.
Whatever your views on dishes that veer towards the more unconventional and ethically questionable end of the spectrum, if you're after snake, insects, shark and other strange morsels, you'll find them here.
Secret Restaurants
In the hutongs of Yuexiu district not too far from Little Africa, there's a network of restaurants set up in people's homes offering all you can eat international cuisine.
If you can get hold of a phone number, you can call to arrange a time and the number of people, request any special dishes and for a price of between 50 and 100 kuai (plus extra for beer) you can get delicious all-you-can-eat grub.
It can be a little hard to get an in on this for obvious reasons but if you hang around the expat bars and get chatting with someone who's been in Guangzhou a few years, they may be able to hook you up with a contact for some of the best Ethiopian or Indian food you will ever eat.
Culture Shock in China || 10 Things That WILL Shock You
Culture Shock in China can happen to anyone at any time, and it affects everyone differently. China, however, is in a whole different league. We explain why.
Expat Offerings
Speaking of expats, if you fancy a venture into the regional expat bubble, the main areas where you will find your typical Irish bar and a few clubs are Xingguo Road and Party Pier.
But if you're more of a "sit down and talk" rather than "get up and dance" kind of person, there are other places on offer.
A little more upscale but increasingly more popular is the area by the US Consulate in Zhujiang New Town (ask for Huali Road), where you'll find ATOC, Social&Co and Morgan's.
For micro brews try The Strand and for 50 kuai all-you-can-eat tacos every Tuesday go to Tristan's. Further out in Panyu there are also a few expat bars around Huanan Country Gardens.
Don't expect the super bustling hedonic festivities you get in Shanghai and Beijing on a Friday night however.
While there is certainly mayhem to be had, Guangzhou is generally a little more subdued, not in the least because there's been a lot more raids over the last year or two.
You might still see some older travel guides talking about a Taojin or Jianshe Liu Malu bar street but it's mostly shut down now due to misbehaving revellers with a fondness for inserting things up their noses having given the locale a bad name with the powers that be.
Guangzhou Travel Guide – Accommodation
Guangzhou has plenty of posh hotels catering to the discerning businesses traveller and even the mid-range ones are generally decent.
Out of downtown you can get a fairly cheap private room in areas like Panyu or Baiyun for the same price as a dorm bed but you may have to put up with no window and a squat toilet.
For tourists, the best place to stay is around Liwan because that's where the bulk of the sights are.
There is a popular hostel called Lazy Gagas near Dongshankou metro station which is beloved by backpackers for its super soft mattresses.
Final Note
Do not go to Guangzhou during Canton Fair, which is held twice a year, usually around late April and late October.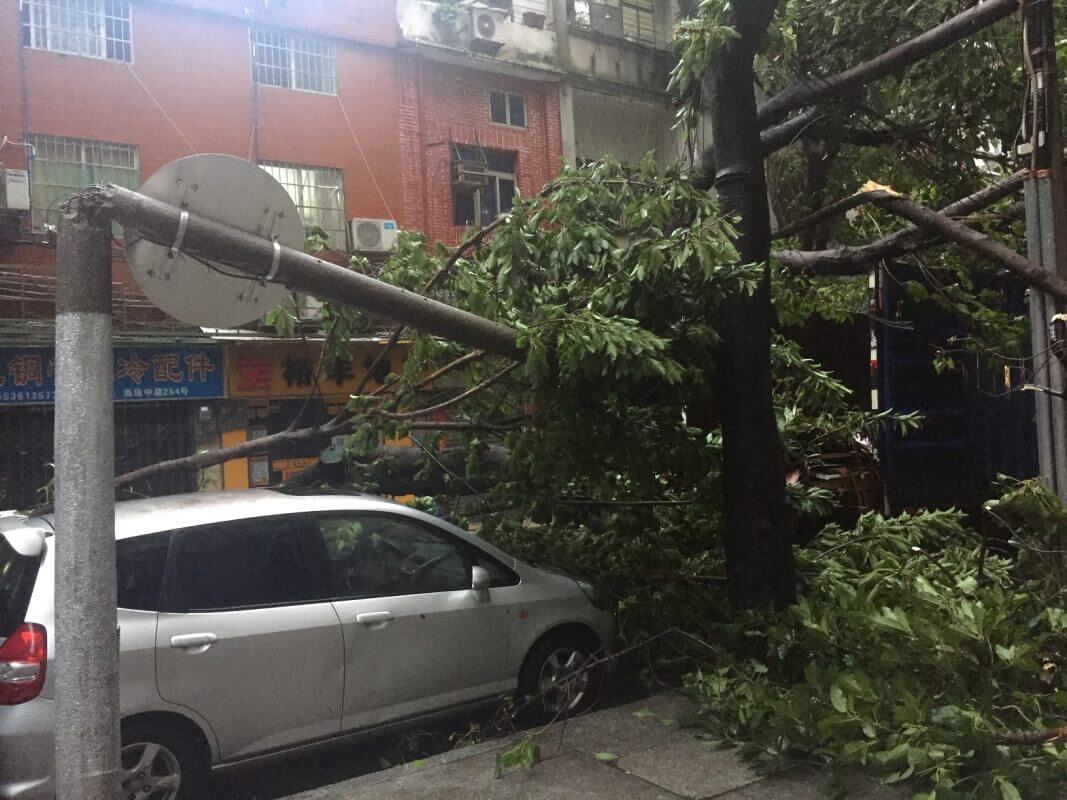 Especially if you are noticeably foreign looking, things suddenly become super expensive for you.
Accommodation during the fair also tends to get booked up months in advance.
On the subject of when to visit, the summer is ridiculously hot and sticky with a three-month typhoon season while the winter somehow chills you to your bones while still being fifteen degrees.
Just after Chinese New Year up until around April or between September and November, excepting when Canton Fair is on, are ideal.
The weather is delightful then.
Also, last but not least, did you know that the main language spoken in Guangzhou is the Cantonese dialect?
If you'd like to know more about this dialect and start learning some useful sentences, check out our Online Cantonese Classes here.
Guangzhou Travel Guide – FAQ's
Where is Guangzhou?

Guangzhou is the capital of Guangdong Province in the south of China.

It's a couple of hours by train from Hong Kong.
What is Guangzhou in Chinese characters?
How big is Guangzhou?

Guangzhou covers 7,434 square kilometres.

It is China's third largest city and the last census listed around 13 million residents.
Is Guangzhou bigger than Shanghai?

No, Shanghai is one of the two cities in China bigger than Beijing.
Is Guangzhou bigger than Beijing?

No, Beijing is one of the two cities in China bigger than Guangzhou.
Want more from LTL?
If you wish to hear more from LTL Mandarin School why not join our mailing list.
We give plenty of handy information on learning Chinese, useful apps to learn the language and everything going on at our LTL schools!
FANCY LEARNING CHINESE ONLINE? Check out our online Mandarin courses here.
Sign up below and become part of our ever growing community!