Discover China's Provinces 🧳 Gansu Province 甘肃省
Discover China 🌍 Gansu Province 甘肃省
The word Gansu (甘肃 gānsù) is a compound of the names of two ancient prefectures in the province.
Gan 甘 (located around modern day Zhangye) and Su 肃 (around Jiuquan) date back to the Song dynasty.
Let's discover one of the lesser well known provinces of China: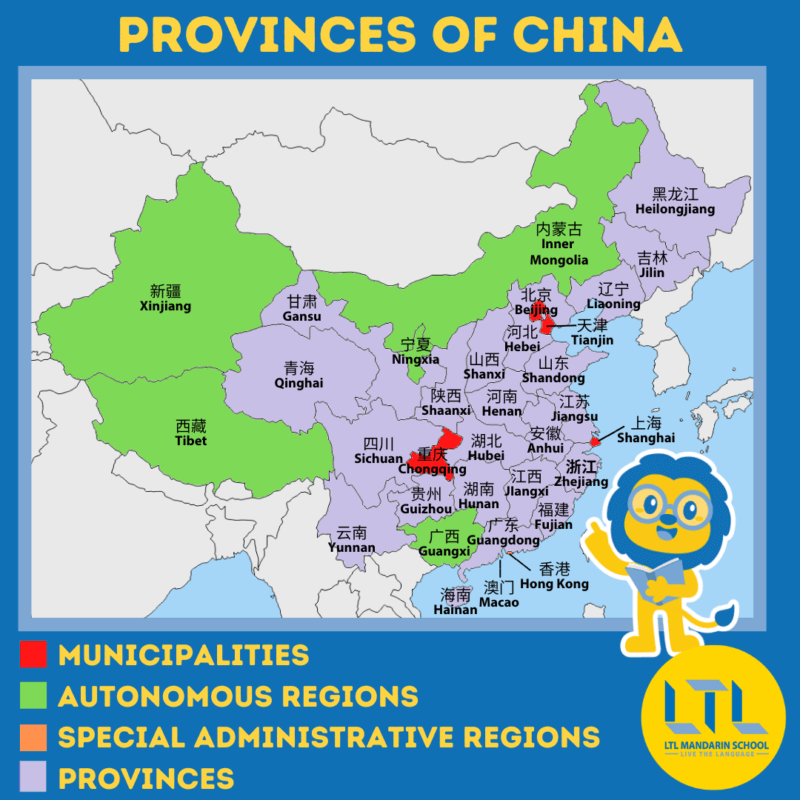 Gansu Province – Location and Landscape
Gansu is a long, skinny province located in the North West of China.
It's just to the west of Xi'an, the city famous for the Terracotta Warriors.
It is most known for being an important portion of the Ancient Silk Road trade route.
In Imperial times Gansu was a vital strategic location which linked China to its wilder, western frontiers and on to central Asia.
The Hexi corridor, a narrow valley leading to the desert used to be the final passageway through which banished souls left the Chinese Empire.
Gansu neighbours Xinjiang and Qinghai to the West, Ningxia and Inner Mongolia to the North, Shaanxi to the East, and Sichuan to the South.
Its landscape is diverse and colourful, from the green grasslands in the South, the 5500 metre-tall Qilian mountains in the East, to the flat sands of the Gobi desert in the North.
Gansu Province – Population & Language
Gansu's total area is around 450,000 square kilometres.
With only 26 million people living in Gansu, it is one of China's least populous and least densely populated provinces.
While the majority Gansu residents belong to the Han ethnic group, there is also a significant Hui Muslim population across the province.
A Tibetan population is concentrated in the Southwest, where Gansu's borders meet the Eastern edge of the Tibetan Plateau.
Gansu province is also home to smaller groups of China's ethnic minority populations such as the Dongxiang, Manchu, and Mongolian groups among several others.
Most residents speak varying forms of a Northern Mandarin dialect, but travelling around the province you might also encounter some Tibetan, Mongolian and other minority languages.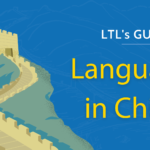 A Complete Guide to ALL The Languages Spoken in China (300+)
Chinese really is an umbrella term for a very complex subject. Get answers to all your questions about the languages in China, with explanations and more!
Gansu Province – Economy
Gansu is one of China's poorest provinces, and quality of life there presents a stark contrast to the much wealthier areas on China's East coast.
Much of the province's economy is based on its agricultural output, the area of land owned per capita is much greater than China's national average.
However Gansu province still struggles to produce enough food to sufficiently feed its own population.
The area's economic instability is a result of frequent famine, drought and devastation from earthquakes.
The Hexi Corridor is the province's main producer of food crops such as wheat, barley, millet, corn and tubers.
Other areas of the province also produce a variety of fruits, sugar beets, soybeans, cotton and pipe tobacco. Gansu's grasslands are used for rearing livestock, mainly sheep. Camels are also raised further North.
Culture Shock in China || 10 Things That WILL Shock You
Culture Shock in China can happen to anyone at any time, and it affects everyone differently. China, however, is in a whole different league. We explain why.
Gansu Province – Renewable Energy
Gansu province is at the forefront of China's efforts to increase production of energy from renewable sources.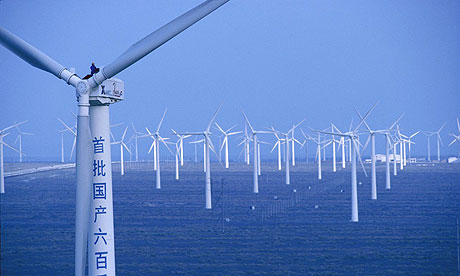 It hosts hydroelectricity along the Yellow River, solar panels across the Hexi Corridor, and wind turbine farms in the far North of the province.
One farm in Jiuquan is home to more than 7,000 turbines making it one of China's highest capacity wind farms.
Although the majority of China's energy is still provided by coal power, renewable energy sources are on the rise.
Gansu Province – Space Travel
At the edge of the Gobi desert lies China's first spaceport – the Jiuquan Satellite Launch Center (JSLC).
Located just over Gansu's border in Inner Mongolia, the spaceport is named after the closest city, Jiuquan in Northern Gansu.
JSLC has been central to China's space program, including launching China's first satellite mission Dong Fang Hong (1970) and its first human spaceflight Shenzhou 5 (2003).
Gansu Province – Travel Guide
Often over-looked for more accessible and well-known parts of China, Gansu's geographic and cultural diversity won't disappoint.
From Buddha-hopping along the Ancient Silk Road, sampling the famous Lanzhou Beef Noodles, to visiting one of the largest Tibetan monasteries outside of the Tibetan Autonomous region, here are some of our recommendations:
Dunhuang 敦煌
Dunhuang has always been strategically important.
It was an oasis town located on the crossroads between the Ancient North and South Silk Roads routes through the Taklamakan desert to Central Asia.
Today, it is famous as the home of the Mogao Caves, a UNESCO world heritage site just 25km South of the city.
Although many precious artefacts were looted from the caves at the start of the 20th century, they hold one of the largest and oldest collections of Buddhist art in the world.
Many caves containing wall paintings, carvings, scrolls and texts are open for visitors today.
Visiting the nearby Crescent Moon Lake, Singing Sand Dunes, as well camel-back excursions into the Gobi desert are also popular things to do in Dunhuang.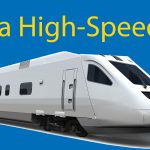 The Most Advanced and Fastest Growing Rail Network in the World || China's High-Speed Rail
Chinese High Speed Rail is like no other. Its growth since 2008 is truly astonishing. Come and see why it's the world's best.
Jiayuguan 嘉峪关
The fortress at Jiayuguan once marked the last outpost of Chinese civilisation, guarding the country from the wild West.
Today it could be either the beginning or the end of the Great Wall, depending on your vantage point.
The remains of the wall here are known as the 'Overhanging Great Wall', a muddy, zigzag trail which resembles a dragon hanging over the edge of a cliffside.
Now mainly a reconstruction, the original part of the wall here is believed to have been built around 1539.
Night markets in this Northern part of Gansu province are particularly worth a visit, as you can sample a mixture of Han, Hui Muslim and Uyghur food.
Zhangye 张掖
Close to the city of Zhangye is the second UNESCO world heritage site on our Gansu list, the breath-taking Danxia National Park.
It is a landscape of red cliffs with layers of multi-coloured ridges, some of which are hundreds of metres high.
Zhangye Danxia has been dubbed 'China's Rainbow Mountains' by visitors. China's only reclining Giant Buddha Statue is another impressive Zhangye site.
Buddhist Grottos and Statues in Southern Gansu
If big Buddhas are your jam then there are several other places of note as you head further South.
The Maijishan Caves at Tianshui and the Bingling Si Caves several hours South-West of Lanzhou are also worth a visit.
En route between Lanzhou and Tianshui you could stop off at Gangu where you can see a Giant Moustachioed Buddha carved into the cliffside.
Gannan Tibetan Autonomous Prefecture 甘南藏族自治州
There are many interesting small towns and temples dotted across the grassland terrain.
One of the most impressive sites is the Labrang Monastery located in the town of Xiahe.
It is one of the most important monasteries in the Yellow Hat sect of Tibetan Buddhism.
Labrang Monastery has one of longest paths for pilgrims to complete their 'Kora', a circular route around a sacred site. Visitors include tourists as well as Tibetan Pilgrims.
There are plenty of guesthouses and several cafes serving local Yak butter tea and Yak burgers.
Gansu Province – Food
A trip to Gansu would be incomplete without trying the famous Lanzhou Beef Noodles ( 兰州拉面 lánzhōu lāmiàn).
Although available throughout China, nothing beats the taste of the authentic Gansu food staple.
The pulled noodles are a speciality of the Hui Muslim ethnic group and date back to Tang Dynasty times.
The soup has a light taste of spring onion and beef stock. On every noodle shop table you can find a jug of vinegar, pot of chilli and raw garlic for flavouring.
Be careful as in some cases the chilli will be added for you, so make sure you ask them to go light on the spice if you're not a fan.
Most of these restaurants will also offer beef sandwiches (肉夹饼 ròujiābǐng), cold vegetable dishes, and optional extra beef and boiled eggs to go with your soup too. 
Each part of China offers a slight variation on BBQ (烧烤 shāokǎo).
Gansu cuisine is no exception to this with its own delicious skewers of all kinds, colours and shapes.
To top it off add spicy seasoning and mix it all into a flatbread. Not the healthiest meal, but definitely worth a taste.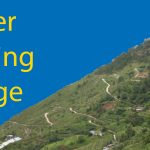 Tiger Leaping Gorge ⛰ Ultimate Guide to One of the Best Treks China has to Offer
Tiger Leaping Gorge ⛰ The Ultimate Pocket Guide Tiger Leaping Gorge – A Must See. This blog has been brilliantly put together by our freelance bloggers Jenny Smith and Rob Summerscales who are currently travelling through China, and learning Chinese….
Gansu Province – Transport
Lanzhou has Gansu's largest airport, which connects the province with major cities across China.
We'd recommend travelling across Gansu by train to get a feel for its diverse countryside.
A high speed train will soon link Lanzhou with Shaanxi in the East and Xinjiang in the West, making for a much faster journey.
The Tibetan towns across South Western Gansu need to be accessed by long distance bus.
Gansu Province – FAQ's
Where is Gansu?

Gansu is a long, skinny province located in the North West of China.

It's just to the west of Xi'an, the city famous for the Terracotta Warriors.
What is Gansu in Chinese characters?
What is the population of Gansu?

With only 26 million people living in Gansu, it is one of China's least populous and least densely populated provinces.
What is the capital of Gansu?

Lanzhou, the biggest city in the province.
Where is the biggest airport in Gansu?
Want more from LTL?
If you wish to hear more from LTL Mandarin School why not join our mailing list.
We give plenty of handy information on learning Chinese, useful apps to learn the language and everything going on at our LTL schools!
Sign up below and become part of our ever growing community!