Chinese Karaoke (KTV) 🎙 The Guide to China's Famous Pastime
KTV / Chinese Karaoke | Discover One of China's Most Popular Pastimes
What is Chinese Karaoke? Can us foreigners enjoy it and what should we expect?
Karaoke, or KTV as it's called here in China, is a very popular activity.
Although it originated in Japan, China now has over 100,000 karaoke bars.
There are many KTV companies. One of the biggest, Haoledi, has over 30 locations in the city.
KTV is especially popular in the evenings and on the weekends.
There are even small KTV booths in malls or other public places, made for only 2-3 people. You can pay a few RMB for 15 minutes (or longer, if you'd like), put on the headphones, and sing along to your favorite songs.
Unlike Western-style karaoke, which often involves singing with a mic in front of a big group of people, KTV here involves booking a personal room for you and your friends.
Not only does the room generally have a stand mic where one person can sing in front of the others, it also has a couple of handheld mics, as well as a booth with a table and seats.
The difference here is that you don't necessarily have to sing in front of everyone, and nobody really cares if you can't carry a tune!
You can sing along without the mic or share the mic with the friends sitting next to you.
Chinese Karaoke | History of Karaoke
Karaoke was invented in 1971, in Kobe, Japan, by a Japanese musician, Daisuke Inoue.
Inoue and his band recorded some of his music for a business man, who wanted to sing along to the music for clients.
When Inoue realized how successful this could be, he created a machine that would play music for people to sing along to.
He and his friends made eleven of these homemade machines, which he then started leasing to bars in Kobe.
The machine was called the 8-Juke. It was a TV-sized machine that would play sound tracks when money was inserted.
From there it was introduced into bars in the Osaka-Kobe area.
Other larger companies eventually took over Inoue's invention, and because he never patented his machine, Inoue didn't end up making much money from it.
Karaoke was introduced to China in the 1980s, and it has been extremely popular.
However, only a couple of years ago, the China Audio-Video Copyright Association, which authorizes songs on KTV machines, ordered businesses to remove over 6000 songs due to copyright infringements.
This has negatively impacted the KTV industry. However, despite the decline, KTV remains popular in China, as evidenced by the number of KTV bars (5).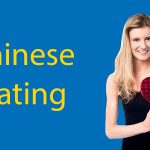 Chinese Dating 💔 The Good, The Bad & The Ugly
Dating in China, you are bound to find some differences and experience culture shock. Follow our guide to dating in China and learn about key cultural points.
Chinese Karaoke | Booking a Room
I've been to KTV several times, and our group has always booked the room in advance. Reserving ahead of time ensures that there will be a room for you and your friends.
You can use a helpful app called 大众点评 (Dazhong Dianping) to find a KTV place near you and book a room. The app makes it easy to see what rooms are available and at which times. Depending on how many people are going, you can book a small, medium, or large room.
A small room might fit 3 to 5 people, while a large might go up to 10 or 12.
The app also makes it easy to find opening and closing hours and read reviews (a good way to practice Chinese!)
To find out more about Chinese apps you can't live without…
Generally, reserving on a weekend evening will be more expensive than during the day or on a weekday.
Prices also depend on how long you want the room for. In my experience, three hours is generally enough time. Any longer would start to get boring.
A room on a weekend evening might cost a few hundred RMB, but split between the number of people who go, it can be fairly affordable.
The past few times I've gone, I've paid between 80 and 100 RMB just for myself.
Chinese Karaoke | Inside a KTV Bar
KTV places are decorated to be fancy, glitzy, and over the top!
The atmosphere is meant to get you excited to sing, usually with lights and decor everywhere.
Inside your personal KTV room, there is a big TV screen (or two) with the lyrics to the songs as well as the music video (for more popular songs).
There's also a smaller screen on the wall for you to pick your songs, and put them in queue.
From this smaller screen, you can also control things like the temperature in the room, the lights (you should be able to turn on multi-coloured, flashing lights), queue order, skipping songs, etc.
At one of the KTV places I visited, each personal KTV room had a bathroom right next door! At nicer KTV places, you might have bathrooms with regular toilets, but others only having squatting toilets, which is very commonplace in China.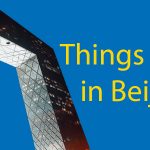 11 Free Things to Do in Beijing 🆓 (for 2022)
Free Things to do in Beijing – This is an amazing city; there are tonnes of things to do in Beijing in your free time away from learning Mandarin.
Chinese Karaoke | Picking Songs
If you're worried about the song selection being too small, there's no need! KTV places should have a wide selection of both Chinese and international songs.
Knowing a little Chinese is helpful for navigating the song menu, but you should be able to select international songs and find well-known songs in English.
One of my personal favourites is the classic Bohemian Rhapsody!
Finding an easy Chinese song might also be a good way to practice your Chinese! For more tips on how to maximize your studying, check out this blog post!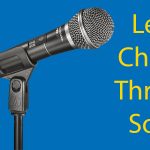 A Chinese Classic 🎶 Introducing Xiao Pingguo 🍎
There's a song that took China by storm when released in 2015, and still does to this day. That song is called Xiao Pingguo (xiǎo píngguǒ 小苹果).
Chinese Karaoke | Food and Drinks
KTV places always have food and drinks for you to order! Some places have a mini store inside, where you can get snacks and alcohol.
At other places, you can order from a menu and have the food and drinks brought directly into your room.
These places have staff members who occasionally come in and out to check on you and serve the food and drinks.
However, food can be a little pricier in these places.
They're not extremely expensive, (especially since, compared to America, food prices in China are very low to begin with!), but you might want to pick a different option.
If the KTV place doesn't mind, you can bring your own food and drinks.
I can't say it's true for every place, but the past couple of times I went, the KTV bar was located in a mall with a food court.
We went downstairs, bought food to-go, and brought our food containers up to the KTV room.
In the past, we've even bought drinks from the nearby Family Mart, a common convenience store here in Shanghai, to bring up to the room.
None of the KTV staff members seemed to mind! But take this advice with a grain of salt, as I'm not sure all KTV places are this relaxed.
Chinese Karaoke | My Personal Experience
In my personal experience, I have gone to KTV with friends and enjoyed it thoroughly every time.
One of my tips would be to max out the number of people in the room. If, for example, the room allows 7-10 people, get 10 people to come!
Not only does it decrease the price per person, but having more people singing together can make it less intimidating for someone who's a little shy about singing.
It's also the most fun when you pick songs that everyone (or almost everyone) knows.
Fast, upbeat songs work better for KTV, while slower songs can also slow down the mood. Of course, it depends on each group and the songs they prefer.
Let everyone have a chance to sing into the mic (unless they really don't want to!), and be aware that it usually takes at least a good half hour for people to really start getting into the music. Don't play all the best songs at the beginning! Save some for the end!
Make sure to add a long queue of songs. Last time I went, we didn't add enough songs and ran out with only a few minutes left before our time was up.
I had to scramble to find songs that everyone liked so we could finish out strong. Also, don't be afraid to just pick songs.
Indecisiveness is the enemy of KTV! Better to just pick a song and skip it if people aren't into it, than wait for 10 minutes to find the perfect song.
Meanwhile, you'll be hearing the boring default track that plays between songs.
---
Have you been to KTV in China?
What did you think? Leave your thoughts in the comments below!
If you need to practise some songs in Chinese, don't forget to check out our lyrics to Spongebob and Peppa Pig!
Chinese Karaoke | FAQ's
What is KTV?

KTV are bars where people gather to enjoy karaoke.

They are hugely popular in China and attract local and foreign crowds due to the fact you can eat and drink whilst enjoying your favourite international and Chinese songs.
How do you say Karaoke in Chinese?

Karaoke in Chinese is remarkably similar to English.

卡拉OK – Kǎlā OK.
Are there many KTV's in China?

Yes, every city and town in China boasts a huge number of KTV's, you will never be far from one.
What is the general decor of a KTV?

KTV places are decorated to be fancy, glitzy, and over the top!

The atmosphere is meant to get you excited to sing, usually with lights and decor everywhere.
Does KTV only have Chinese songs?

No, there are many international songs as well as Chinese songs at KTV in China.
Want more from LTL?
Want to learn Chinese from the comfort of you own home? Then our 24/7 Online Chinese lessons might be the thing for you.
We offer a 7 day free trial to all new online students where you can study Mandarin 24/7.
Come and check it out free of charge and see what you think!
If you wish to hear more from LTL Mandarin School why not join our mailing list.