Hanzi Grids and Hanzi for HSK Review
Hanzi Grids and Hanzi for HSK – What's the Deal?
Here our friend Shelley introduces Hanzi for HSK (a book written by LTL Mandarin School) and reviews the Hanzi Grids web application.
Let's see what she thinks…
Hanzi for HSK
For most students, the biggest obstacle when trying to pass the HSK exam are the Chinese characters.
While you do not have to write any characters for HSK 1 and 2, you do have to do so for HSK 3 onwards and you need to be able to read Chinese characters for all levels.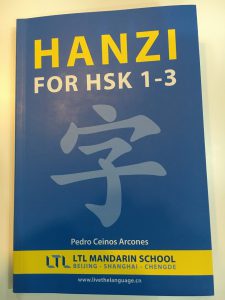 The problem is that most Chinese courses in China focus on teaching spoken Chinese, as that is what students need to meet master daily life first: how to withdraw money, how to take the subway, how to talk to Chinese friends etc.
This means that courses tend to first introduce simple words and phrases for spoken Chinese that are useful for a learner at that Chinese level.
However, often the characters for these simple words are not simple at all, which means that beginners and beginner intermediate students might be have to learn very complex and difficult characters right at the beginning.
Further, Chinese characters are introduced randomly, following the needs of spoken Chinese instead of a structured manner.
As any experienced Chinese teacher knows, when similar Chinese characters are taught as groups and ordered by radicals, the systems according to which characters are formed can be quickly understood by students.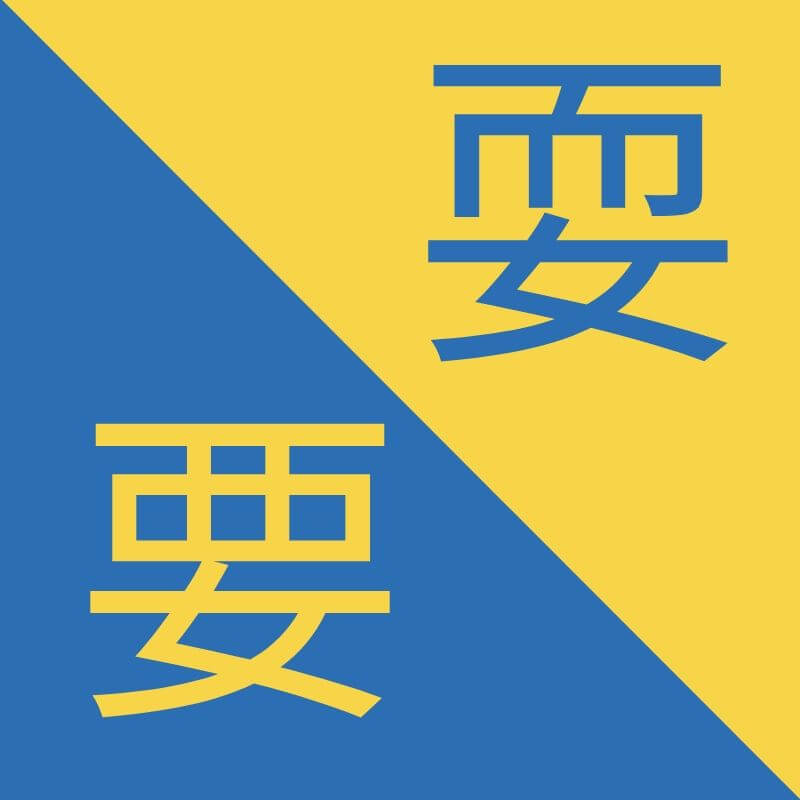 This can significantly improve learning progress and character retention.
We decided it was time to bridge the gap between the need to introduce simple words that use often difficult and not-related characters and a structured approach to learning Chinese characters that enables quick learning and character comprehension.
For this we designed a book that groups Chinese characters by radicals and meaning as well as teaches them the way they should be taught for the quickest learning.
The result – in co-operation with the renowned Chinese character specialist Pedro Ceinos – is the new "Hanzi HSK 1-3".
The books aims to help students to quickly learn the Chinese characters needed for passing HSK exams one, two and three, by grouping related characters, showing how one radical can be found in many similar words and clearly indicating for which HSK level each character is needed.
The cost is 65 CNY (approx. 10 USD) and the books can be purchased at Chinese learning book stores world wide as well as at any LTL school.
Hanzi Grids Review
Summary: Hanzi Grids is a web based program designed to help students of Chinese practice writing Chinese characters.
App content: Printable Character Practice Sheets
Quick Rating
Ease of Use – 100%                          
Fun Factor – 100% (if you enjoy writing characters that is)
Value for Money – 100%                          
Overall – 100%
Available on: Web (this is not an app, but browser based)
Cost: The free version gives basic functionality and the full version costs 10 AUD
Hanzi Grids – Rated and Reviewed
I have found this program to be one of the most useful additions to my Chinese learning toolbox.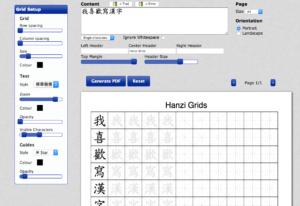 I use it to practice writing characters, I think that by writing characters out many times with an actual pen and paper helps with "Muscle Memory" which helps with memorising characters.
As it is a web based program (it runs from a website) it does need an internet connection. 
This does mean however, that it can used on a variety of platforms, Windows, Mac, Android, iOS etc. as long as you have a web browser and a connection you can use Hanzi Grids.
A printer is also needed to print the practice sheets.
To start you open a browser, enter the Hanzi Grids website, once you have found it you can make it a favourite like I have so it's easy to find in the future.
It is free to use but if you pay the very reasonable cost of 10AUS dollars you will get some added benefits.
For example you can do more than one page at a time, there are more font styles and ways to customise the grid. If you look at "Examples" on the website you can see the choices you have.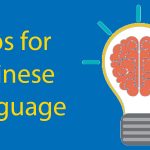 How To Learn Mandarin (By Those Who Know) // 10 Killer Tips
How to Learn Mandarin 🙇🏻‍♂️ A Beginners Guide Written by the Experts LTL's founder and owner Andreas, toiled with Chinese for years and got nowhere fast. Years later he found the way… and wanted to share it (hence the birth…
Register and Get Going
Once you have found Hanzi Grids you need to register, even if you haven't paid its worth doing, it's just a user name and password, this allows you to return to the last page/s that you have done.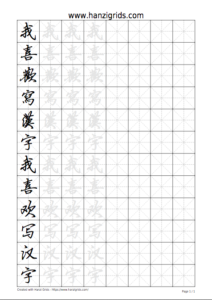 On the left hand side of the page are the controls for customising the Grid and fonts, once you have set it up to suit you, it's just a matter of entering your characters.
This is done by opening your IME (Input Method) of choice, this allows you to type in pinyin or other methods to input Chinese characters into the input bar of Hanzi Grids.
After you have chosen your options and entered your characters it is simply a matter of clicking the "Generate PDF" button, this then creates a PDF, I suggest downloading it to Adobe Acrobat on your computer.
Then save it in a new folder for your Hanzi Grids so you can find them easily.
Then all that is needed is for you to print out your sheet/s and start writing.
I would suggest ensuring you use the correct stroke order as there are very good reasons for the way they are written and I think it is best to learn the correct way.  
There many resources available that teaches the correct order.
I think that Hanzi Grids is a very well written, clutter free, useful tool for learning to write and memorising Chinese characters. I would recommend it for Chinese learners of all ages and levels.
If you enjoy learning Chinese on your phone or computer take a look at our other Chinese learning app reviews and online Chinese classes page.
Hanzi Grids – FAQ's
What is the purpose of Hanzi Grids?

Hanzi Grids allows you to create custom Chinese character worksheets and grid paper templates. You can download these and print them out for handwriting practice.
What is Hanzi?

In a nutshell Hanzi are Chinese characters, of which there are thousands upon thousands that make up the Chinese language.
What is Hanzi in Chinese?

漢字 (traditional) or 汉字 (simplified)
Is Hanzi Grids an App?

Hanzi Grids is actually a web application so you do not need to download anything.
Want more from LTL?
If you wish to hear more from LTL Mandarin School why not join our mailing list. We give plenty of handy information on learning Chinese, useful apps to learn the language and everything going on at our LTL schools! Sign up below and become part of our ever growing community!