Pleco Review // The Essential Download for Mandarin Students (2022 Update)
Pleco Review // Your Definitive Guide
Pleco is one of the most famous names in the world of Chinese Language Learning.
I am sure most students learning Chinese will have heard of Pleco.
Today we discuss why Pleco is such a great language learning tool and why you need to download to help progress your Chinese.
What is Pleco?
In my opinion students at every level, from absolute beginner to very advanced, should not be without it.
I will try and show why by describing its functions and how I use it in my studies.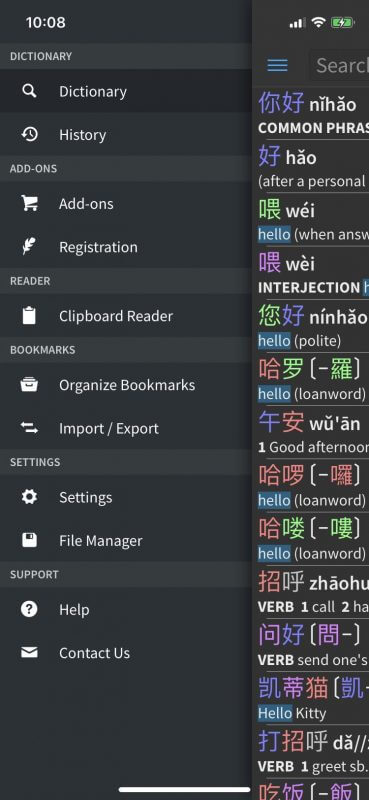 Pleco is available for Android and iOS smart phones and tablet but not for Windows or Mac computers.
Pleco can be downloaded from the Playstore or the App Store.
For Android users, one added benefit is that if you have not got access to the Playstore, you can download the APK directly from the Pleco website.
This is just one of the things that shows how the developers understand the needs of students studying Chinese around the world.
All of the details about the Dictionaries, add-ons and costs can be found on the Pleco website.
Pleco consists of two main parts, Dictionaries make up one part and Flashcards the second. I will split my review into two parts to reflect this.
This is not a "how to" review, Pleco has a very comprehensive manual online, it will be more about what it can do and how it is useful for study.
There are, at the time of writing, 24 Dictionaries available.
Some of these are very specialized such as medical and business dictionaries and are not needed for the average student.
I would suggest buying the basic bundle to start with. This gives you a dictionary suitable for beginners and intermediate levels but at any time you can add on any other dictionaries you may need.
As you progress through your studies you will realise what you need.
I have the basic bundle with some addons, my Pleco setup has the CC-CEDICT Chinese – English Dictionary, NWP English – Chinese Dictionary.
I have the Extended Male and Female Audio which gives enhanced audio capability, the Stroke Order add-on which I find very useful, the enhanced Handwriting Recogniser, and the Document Reader which is excellent for encouraging me to read Chinese books, documents etc.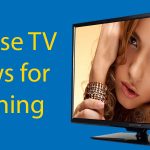 14 Chinese TV Shows for Practicing Your Chinese (in 2022)
Chinese TV Shows to Learn Chinese (for 2022) When it comes to learning Chinese, Chinese TV shows is a huge resource. How many times have you complained that you can read or write Chinese okay (which is no small feat!),…
Using Pleco
To use the dictionary is very simple.
In the input box in the tool bar I can type using pinyin. If I don't know the pinyin I can use the handwriting input.
There is also the choice of looking up characters using radicals.
Or you can click the microphone icon and input your search by speaking into your mic.
Lastly there is the option of using the OCR, this is a paid add on, you do need a good camera (auto focus) until recently my tablet didn't have this type of camera, having recently updated my tablet, I will be getting the full OCR add-on. The screen shots show the demo screen.
There are 5 tabs in my setup: Dictionary, Stroke, Character, Words, and Sentences.
The Dictionary Tab shows the meanings, with example sentences, parts of speech. Audio examples of the word and sentences are accessible by pressing the speaker symbol.
The Stroke tab shows the stroke order as a continuous animation or you can step it one stroke at a time forwards or backwards.
The Character tab shows the character's composition, its radical, the component parts and any compounds.
The Word tab shows words beginning or ending with the character.
The Sentence tab has more examples of the character used in sentences.
I use the dictionary as you would expect, to look up words, check their usage and to find the radical.
It is also the way to add characters to the flashcards.
When I start a new lesson in my textbook, I look up all the new words and by clicking on + symbol in the top tool bar it adds it to my flashcards, if I have already added it to a group it will show a box round the + and will bring up the duplicate card dialogue box.
This has taken us to the flashcards section which I will go into in more detail later.
Pleco has excellent support, email queries are replied to promptly and helpfully.
There is also the Pleco Forum (available on the website) this has many topics that can answer your query or you can join the forum and ask your own question.
The cost of Pleco depends on what dictionaries and add-ons you choose, but I think the costs are reasonable and the basic bundle is very good value for money and an excellent choice to begin with.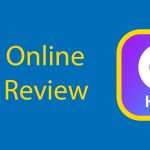 HSK Online App Review // Our Complete Guide
HSK Online App Review // The Complete Guide 🤔 To Download or Not To Download Time for another App review, this week the spotlight is on HSK Online. HSK Online is an app, as you'd expect, driven solely towards your…
So How Are The Pleco Flashcards?
As I said with the dictionary this is not a manual but more of how to use Pleco flashcards to study with, as Pleco has a very comprehensive manual and lots of help available on their forum.
The first thing you need to do is create a flashcard list.
I like to create a separate list/category for each of my lessons so that I don't get a huge list of characters to go through.
As each list or category as Pleco calls it are saved, I can at any time go back and review/redo those lessons characters.
To add a character or multiple characters as for a word made up of 2 or 3 characters is easy.
Open the dictionary and enter the pinyin, write it, speak it, or use the radical and find the character in the dictionary.
Once you have found the character or characters you need, you simply add it to your list using the + button in the tool bar. If you have already added this to another category the + will have a dotted box around it.
If it has a solid box round it, it means you have already added it to this category. You can add it to as many categories as you like, it just informs you so you can decide if you want add it again.
You can specify which category to add it to in the settings and you can give them names that will help you remember what they are.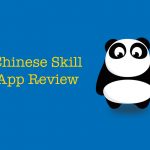 ChineseSkill App // Rated and Reviewed
ChineseSkill (Yay or Nay) // Rated and Reviewed by LTL ChineseSkill – A Chinese Learning App that passed us by ChineseSkill was an app that passed us by at LTL Mandarin School before, perhaps drawn to the bigger hitters like…
Building Up Your Portfolio
Once you have built up a category you can start studying, go to New Test and set your parameters.
These are fully explained in the manual, but to start with I left things on the default settings until I was more familiar with how it worked.
In Basic settings you can choose the Card Category, so I use the lesson I am working on, then you can select the Test Type, the first time I go through the list I will use Review Only, then you can select from Self-graded, Multiple-choice, Fill-in-the-Blanks, Stroke Order and Tone practice.
I work my way through the different test as I work through the lesson.
The tests are self explanatory but it is worth noting you can practice writing characters if you pick Fill-in-the-Blanks and prompt for character and show Pronunciation and Meaning.
This brings us to the next setting.
"Prompt for" lets you decide between Character and Pronunciation.
"Show" lets you choose between Pronunciation or Character, Definition and Audio in various combinations depending on what you picked to "Prompt for".
In Test settings are several things you can change but as I said until you are familiar with Pleco I would leave the defaults, but you may want to change the audio settings which are in Test Setting.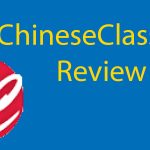 ChineseClass101 // Our Review and Verdict (for 2022)
ChineseClass101 // Rated and Reviewed There's a virtual sea of Chinese language learning apps and courses out there. It can be hard to separate the wheat from the chaff. This is especially true if you're learning Mandarin. Many language learning…
Once you have a category you can Begin Test Session.
As you go through the test if your answer is correct you will get three boxes on the right hand side (you can move this to the left if you wish) Box 六 – remembered perfectly, Box 五 – remembered and Box 四 – barely remembered. You choose the most appropriate one.
If you are incorrect you will get three boxes numbered 一 don't know, 二 – forgotten and 三 almost remembered.
If you are only Reviewing you don't have these boxes and are prompted to move to next card.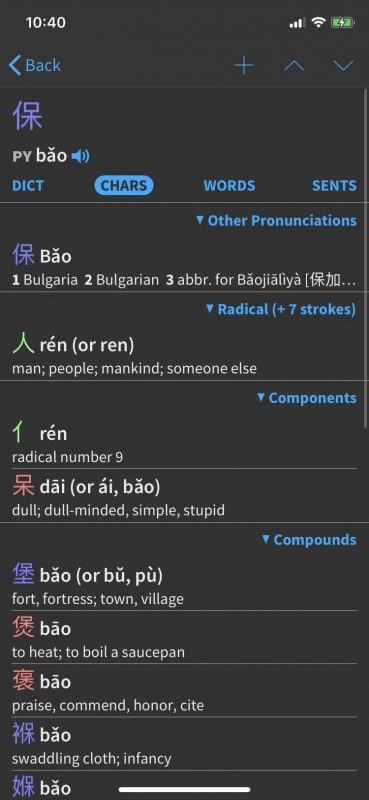 You can use SRS (spaced repetition system) which is widely used to ensure you learn effectively and efficiently. You can also choose between Simple or Weighted profiles.
These profiles are configurable to suit your learning requirements,
When you reach the end of the test you will be re-tested on the ones you got wrong until you get them right. You will also be given your score for the test at the end.
The various ways to configure Pleco flash cards make it a very useful tool for students of all levels; you have the choice of Simplified or Traditional and with tones or without for example.
Pleco flashcards offer a comprehensive system for studying Chinese characters, it can seem complicated at first but really it is very easy to use.
Skimming through the manual briefly reading the instructions will help give you a feel for how it all works.
As I said the Pleco forum is very helpful, use the FAQs, read the forum or join and ask your own questions.
I hope these reviews have been helpful in encouraging you to use the excellent tool that Pleco is. If you've enjoyed them, I'd recommend taking a look at our many Chinese learning app reviews and information on online Chinese classes.
Pleco Quick Ratings
Given all of the above, here ere are my ratings for Pleco.
Ease of Use – 95%
Value for Money – 100%
Overall – 100%
---
WANT MORE? If Pleco tickles your fancy then we've got another tool you'll absolutely love. In fact, it's so good our Marketing man Max barely goes a week without talking about it!

The tool is called Hack Chinese. To find out more we wrote a lengthy review about it here, or alternatively you can watch our video review below.

You can even grab yourself a little signing up discount exclusively thanks to LTL through this link.
Pleco FAQ's
Can I download Pleco for iOs?
Can I download Pleco for Android?
Can I download Pleco for free?

Yes Pleco is free to download and use.
Is Pleco a good way to learn Chinese?

Pleco is one of the most famous names in the world of Chinese Language Learning.

It is a dictionary that has many internal features and add-ons making it a really useful tool for learning Chinese.
Are there paid add-ons inside of Pleco?

Yes there are many.

They start from as low as 4.99GBP.

These will help enhance your usage of Pleco dependant on your language learning goals.
Want more from LTL?
If you wish to hear more from LTL Mandarin School why not join our mailing list.
We give plenty of handy information on learning Chinese, useful apps to learn the language and everything going on at our LTL schools!
FANCY LEARNING ONLINE? Check out our amazing new Flexi Class system!
Sign up below and become part of our ever growing community!