Children Learning Chinese 🚸 Our Daughter's Chinese Course
Children Learning Chinese – What's the Story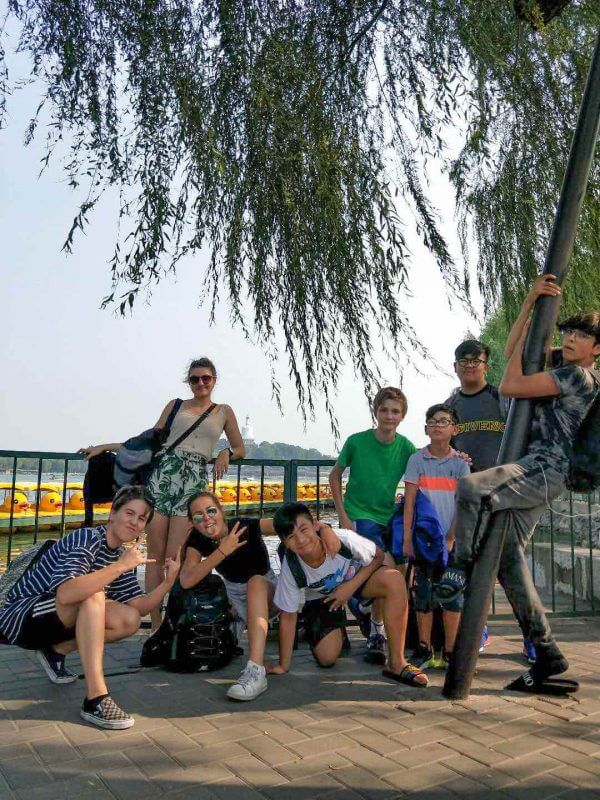 Can children learn Chinese in China?
Yes they can!
Here's is one of our success stories from a family who sent their 15 year old daughter to study Chinese in China with LTL. They did not wish to be named.
We are just back from two wonderful weeks in Beijing.
While we had been worried about staying two weeks in Beijing, we found the city to be easy to navigate.
The subway is easy and all stops are written and announced in English.
The food was delicious and inexpensive (we found multiple locations with fresh noodles and dumplings) and so many places to explore (cultural, shopping and just spending time where the locals are).
Children Learning Chinese – Our 15 Year Old Daughter
Our daughter is in her 5th year of studying Mandarin, is 15 and in 9th grade.
We felt she needed to go to China to practice the Mandarin that she had learned in school, try and learn more Mandarin and better understand Chinese culture.
We, therefore, decided to spend two weeks in Beijing over our daughter's spring break.
We choose Beijing, so that she could practice Mandarin all the time.
I did a lot of research and spoke to many different language programs. I finally chose LTL Mandarin School, as it is the program that a major US travel group, which advises college students on overseas programs, including China, recommends.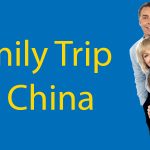 A Family Trip to China 👨‍👩‍👧‍👧 The Chabowski's Story
Family Trip to China – Learn how a family of four from the USA get on in Beijing with their two children who came to learn Chinese in China.
Children Learning Chinese – Our Daughters Program
Our daughter studied for 4 to 5 hours every day.
She was signed up for the Safari for a week, which she loved!
She went to a mall and bought socks, visited a park, went to a university and visited their book store (she bought the "Little Prince" in English, Mandarin and French and, also, "Hamlet" in English and Mandarin.)
The teachers also took her to local restaurants and she found the food to be delicious and often things she would not have chosen for herself.
She had two teachers, both of which she liked. The school gave her a workbook and she brought her HSK Level 3 book, which they worked through.
They also had her take oral tests.
We found LTL to be very flexible. We decided before we arrived, that we would like to have our daughter skip Friday class so that she could visit more sites.
We spoke to the school and they allowed her to add an hour on several days to make up for the time we had paid for and she was going to miss.
Finally, I'd like to say that we were so impressed that I have already contacted LTL about our daughter studying with LTL again next March.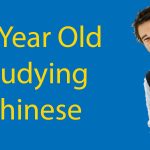 Studying Chinese as a Teenager 📖 Laodice's Story
Laodice is a great example of students coming to China and Studying Chinese as a teenager. She loved her time at LTL. Follow her story and the story from her Mother's perspective below.
Children learning Chinese is a common sight at LTL Mandarin School!
That said, we have kids as young as 7-8, but also retirees coming to Learn Chinese in China – LTL is really open to absolutely anyone.
Children Learning Chinese – FAQ's
Is China safe?

Absolutely yes. Beijing, and China in general is one of the world's safest places. Chinese culture is very much focused on the well-being and safety of children.
Can children learn Chinese fast?

Children generally pick up languages faster than adults so there is genuinely no better time to pick up languages than in earlier years.
Can children stay with homestays?

Absolutely, this is a fantastic way to enhance Chinese further, and they are super well looked after by our homestay families.
Can I speak to other people who have already been to China with LTL?

Of course, let us know and we will put you in touch with some families/students who've been with LTL.
Want more from LTL?
If you wish to hear more from LTL Mandarin School why not join our mailing list.
We give plenty of handy information on learning Chinese, useful apps to learn the language and everything going on at our LTL schools! Sign up below and become part of our ever growing community!