SuperTest HSK Review (Formerly HSK Online) // Our Complete 2024 Guide
The Complete Guide to SuperTest HSK To Download or Not To Download 🤔
SuperTest (HSK Study and Exam) Review: 9/10
An invaluable companion for HSK studies. I wish all exams had an app tailored to them like the SuperTest app. If you're studying for the HSK exam, it's a big shame not to make use of this resource that contains past papers, practice exercises and provides feedback. Although – it's limited in what it actually teaches you and you will need to accompany it with other teaching resources.
Time for another App review, this week the spotlight is on SuperTest HSK, known formery as HSK Online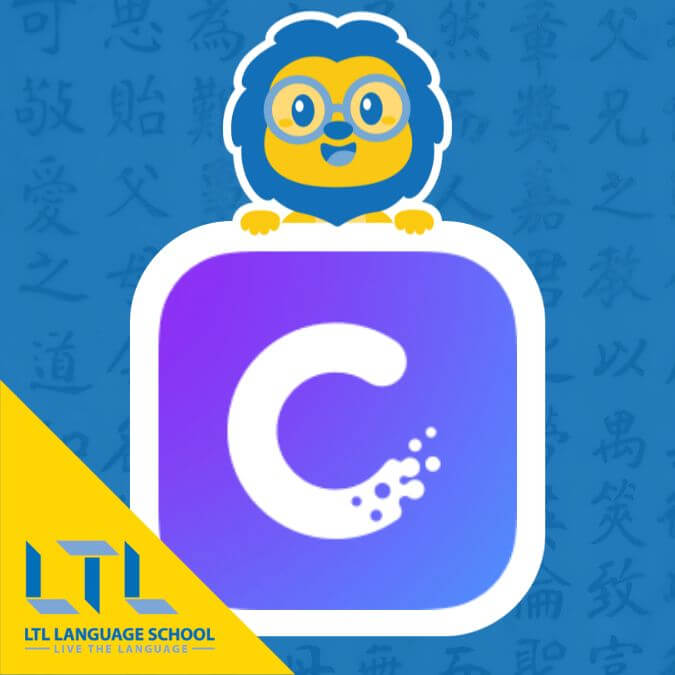 SuperTest HSK is an app, as you'd expect, driven towards your HSK Exam success.
However…
DON'T STOP THERE – You DO NOT have to be studying the HSK Exam to benefit from this app.
That said, if speaking or writing characters is more your thing, it's probably best you don't invest any more time here and focus on some of our other app reviews.
ALSO – If you don't know what the HSK Exam is, take a quick look at our complete guide. In a nutshell, though, it's the exam foreigners take to determine their level of Chinese. It's also the only official one.
Where SuperTest HSK immediately stands out is that there is simply no competition.
Despite the plethora of Chinese language learning apps on the market, no one seems to have sided with HSK-based material.
So thus far, SuperTest HSK has the monopoly of HSK language learners with their app.
Nice start!
SuperTest HSK Review 1 // Key Info

SuperTest HSK Review 2 // Pros & Cons

SuperTest HSK Review 3 // Cost

SuperTest HSK Review 4 // Introduction

SuperTest HSK Review 5 // What Should I Know?

SuperTest HSK Review 6 // How To Use It (in-depth)

SuperTest HSK Review 7 // Other Features

SuperTest HSK Review 8 // Premium (worth it?)

SuperTest HSK Review 9 // Should I Download?

SuperTest HSK Review 10 // Where to Download

SuperTest HSK Review 11 // FAQs
---
SuperTest HSK Review // Key Info
| | |
| --- | --- |
| Name | HSK Study and Exam – SuperTest |
| Description | "Powered by our Artificial Intelligence technology, SuperTest uses big data to offer you a personalized Chinese learning experience. SuperTest is the world's smarter HSK app." (SuperTest) |
| Website | https://www.hskonline.com/ |
| No. of Languages Offered | 1 (Mandarin Chinese) |
| Price | ~¥140-765 |
SuperTest Key Stats
BOTTOM LINE: SuperTest is possibly THE number one best app out there for HSK preparation. It concentrates on the actual exam exercises and provides past papers to give you a HSK experience. It also provides feedback and detailed results so you can personalise your study and needs.
SuperTest HSK Review // Cost (Premium, worth it?)
SuperTest HSK Cost
| Duration | Cost (CNY) |
| --- | --- |
| 1 month | ~¥140 |
| 12 months | ~¥640 |
| Lifetime | ~¥765 |
SuperTest HSK Cost (2024) Note: prices may vary depending on currency
SuperTest HSK covers all bases and goes even deeper if you sign up to their lifetime membership.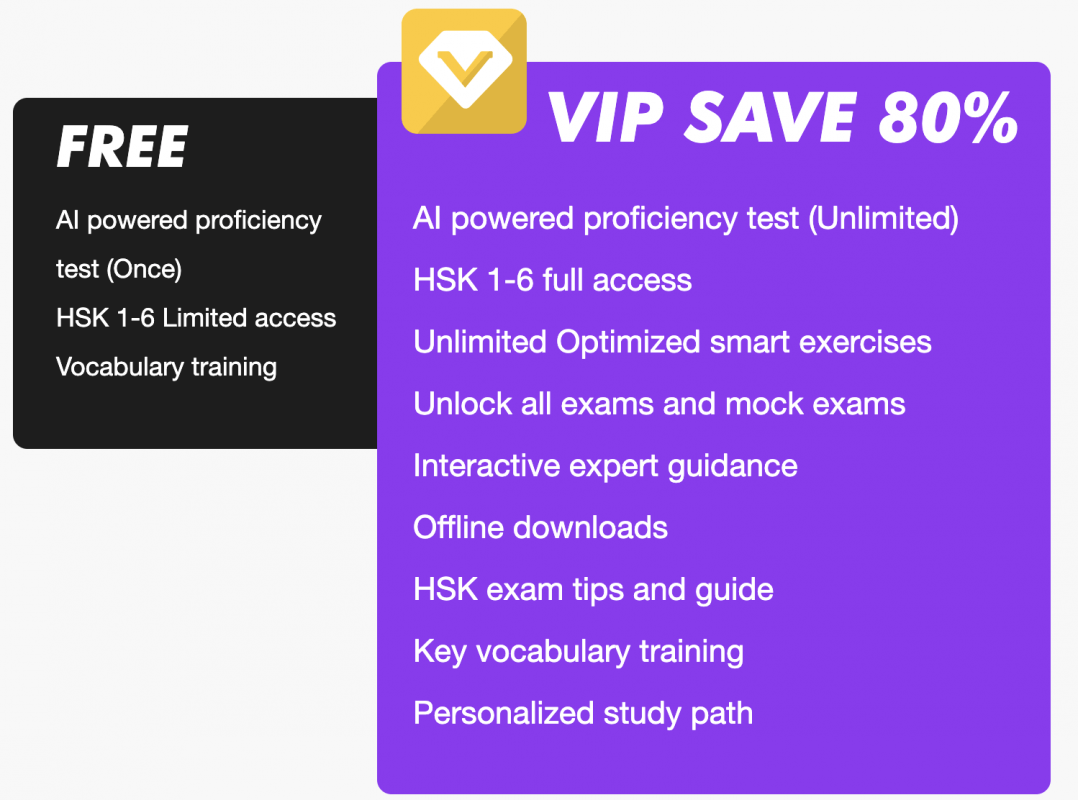 SuperTest HSK Review // Pros & Cons
| SuperTest Pros | SuperTest Cons |
| --- | --- |
| 1. Nothing else compares to it out there in terms of HSK preparation. | 1. Limited learning without paying |
| 2. Access to past papers and mock tests that also provide feedback. | 2. Some repeated lessons/grammar points/vocab |
| 3. Teacher (native speaker) feedback feature on your work. | 3. Not so many actual teaching/learning resources. |
SuperTest Chinese Review
Bottom Line: SuperTest (formerly HSK Online) is an app that specifically tests and helps you practice your HSK skills to help you pass the HSK exam. It also helps you identify where you need to improve on the most. What it doesn't do is teach you much in terms of learning the language.
SuperTest HSK Review // Introduction
If you want to pass the HSK Exam, you should definitely download this app.
There are probably not many better apps out there if you are driven to pass your HSK exam.
SuperTest HSK offers a platform to practice your HSK skills and test them out, as well as note where your skills are lacking.
It offers practice papers, mock exams, and many different exercises to test your skills.
At the end of each section, you'll get results which will tell you what you need to concentrate on more by showing you where you got the lowest and highest results.
SuperTest HSK Review // What Should I Know?
So as stated this app is solely driven towards the HSK but that does not mean you should only be using this app if HSK is your goal.
Take me as a personal example:
I am a full-time worker in China. I have no desire or need to take the HSK Exam, yet this is currently the app I use the most on a day-to-day basis (alongside Du Chinese).
WHY?
Because the SuperTest HSK app helps me improve my vocabulary, which is perhaps one of my weakest areas, by my own personal admission. It also allows me to read passages of text which expose me to formal grammar/words.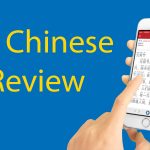 Du Chinese 📱 Rated and Reviewed (for 2023)
How good is Du Chinese? Is it worth downloading? How would you rate Du Chinese? All your questions answered with our comprehensive review.
So the key point to take here, is that you DO NOT have to be an "HSK-er" to make use of and benefit from this app. I have broadened my knowledge of Hanzi and reading immensely by going through this app steadily, each day.
💡DID YOU KNOW: If you test at HSK3 level or above, you now have to do the HSKK test at the same time (the spoken Chinese test). Prepare for your HSK test online with our native speaker teachers, who can give you real time feedback on your spoken Chinese!
SuperTest HSK Review // How To Use It?
The following section is a guide to using this app and deals with the different sections you'll find.
Sign Up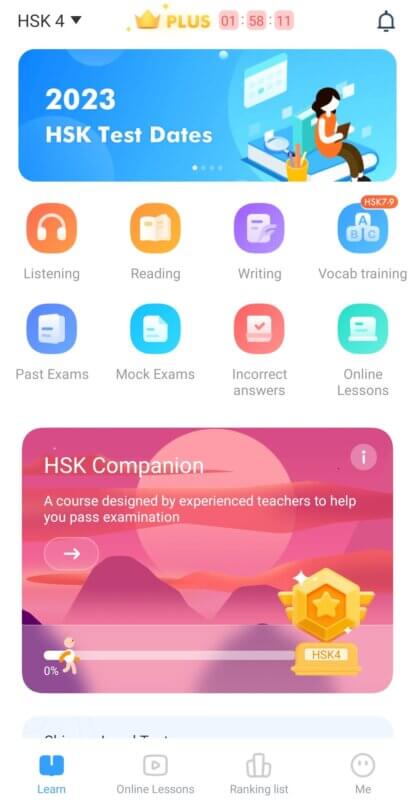 When you sign up and get going the SuperTest HSK App is clearly laid out and allows you to focus on whatever area you chose which consists of:
Listening
Reading
Writing (only for HSK 3 and higher)
Vocab Training
Past Exams
Mock Exams
Incorrect Answers
All these sections are relatively self-explanatory but nonetheless, I want to show you the features that are included.
Everything is driven towards the sorts of exercises you'd expect to come across in the HSK exam, with many questions from past papers or mock exams, so you immediately get a feel with what you are playing with.
Again, for myself, I just use this as a way to improve my listening, which it has done a lot using this as you become exposed to various key sentence structures.
Let's break them down one by one.
Listening
NOTE – The sections will depend on what level you are studying, in this article I am following my experiences in which I have used the app from HSK 3 onwards. For HSK 1 and 2 Listening includes True or False, Match dialogues with pictures, short dialogue questions and dialogue questions. All are relatively self-explanatory, so I will go on with the sections from HSK 4 and higher, as these are the sections I am familiar with
In the listening section (from HSK 4 onwards) you have a few sections you can practice which are:
True or False
Short Dialogue Questions
Dialogue Questions
Short Passage Questions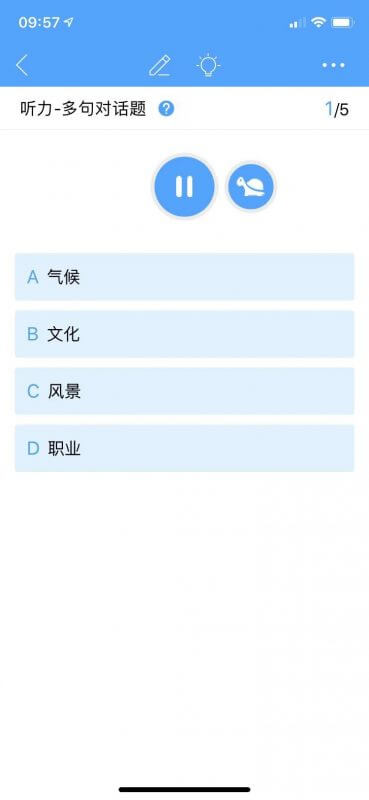 TRUE OR FALSE
Pretty simple section. You listen to a short dialogue and you have to decide whether the questions (stated at the end of the passage) are true or false.
SHORT DIALOGUE ANSWERS
These are short passages which you listen to, roughly 30 seconds long. You are given four options below and you have to select the correct answer.
A simple, quickfire way to improve your Chinese listening skills whether you wish to sit the HSK or not.
DIALOGUE QUESTIONS
Similar to the above but a slightly longer passage to listen to and anything between 1-2 questions to answer below.
The concept is the same as the above, however.
SHORT PASSAGE QUESTIONS
Again exactly the same concept, but a slightly longer passage to digest and anything between 3-4 questions to answer.
It's also worth noting that you can listen to the passages and questions as many times as you want but there is a time limit bar which appears at the top of the screen.
USEFUL TIP 👉 There is also an option to listen to questions and passages in a slower format if you hit the little tortoise button, useful if there are a couple of sections where they speak a little too fast for you.
As with all of the sections you get a breakdown of your score progress on the Listening home screen.
It's broken down with questions answered, how many of those are correct, your overall progress and overall time spent studying this section.
More useful metrics to find out where your weaknesses really lie.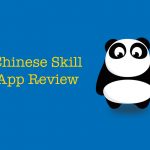 ChineseSkill App // Rated and Reviewed
ChineseSkill (Yay or Nay) // Rated and Reviewed by LTL; 2023 Update ChineseSkill Review: 9.5/10An app offering comprehensive HSK lists, vocab sheets, flashcards, games and listening exercises all hit great depths – it's one thats hard to flaw. It really…
Reading
The Reading section is split into three parts also, these are: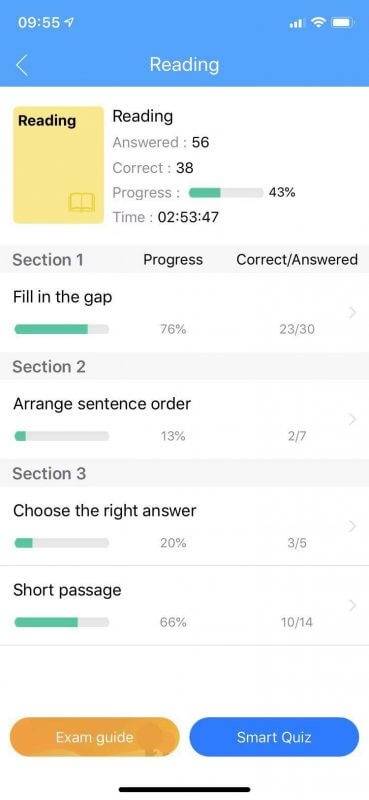 Fill in the Gap
Arrange sentence order
Choose the right answer/sentence
Reading Comprehension
FILL IN THE GAP
A section I find very useful myself. You are given a list of 5 sentences and 5 answers, you have to match the correct sentence with the correct blank.
Often, you can solve this with trial and error if you aren't 100% sure so it's certainly worth making an educated guess if you don't quite have it.
Remember, use radicals and try to figure out which character COULD be related to that sentence.
ARRANGE SENTENCE ORDER
Another very handy section which can really help with your grammar, because that's what you need to know to succeed in this section.
A sentence (or two) is broken down into three sections, you have to put it in the right order.
✅ CHOOSE THE RIGHT ANSWER/SENTENCE
The exercise will depend on what level you are studying but the concept is the same.
You read a short passage of text (longer the harder your level) and you have to select the answer that is most relevant to the text
📚 READING COMPREHENSION
Same concept as the above, but longer passages and more questions to answer, again it will vary depending on your level.
Writing
As writing is not a part of the HSK 1 or 2 Exam this only applies from HSK 3 onwards.
As with every other section, it will depend on your level what the tasks are but you'll come across: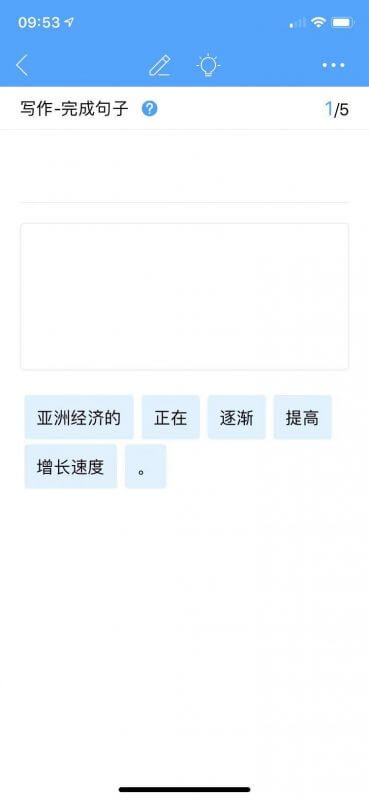 Arrange Word Order
Write the Character
Make Sentences according to the picture
Write Passage
Summarize the Text
ARRANGE WORD ORDER
You will be faced with a sentence broken down into lots of small chunks, your job is to rearrange it into the correct order.
If you get it wrong, you receive the analysis which is particularly useful for ironing out those mistakes.
WRITE THE CHARACTER
Only in HSK 3, this is quite useful to get used to stroke order and familiarise yourself with how characters are built.
In terms of the exam, if you are taking the computer exam, it doesn't hold many benefits.
MAKE SENTENCES ACCORDING TO THE PICTURE
You are faced with a picture or scenario, and your job is to write a short passage based on that picture.
It will tell you how many characters it expects you to write in each situation and will depend on your level.
WRITE PASSAGE
You will be given some buzzwords, and you have to create a passage based around these words. Again, there is a number of minimum characters you should write, which is stated (for example in HSK 5 you should write 80 characters in total)
SUMMARIZE THE TEXT
Only in HSK 6, there is a long passage which you have to digest. After reading it, your job is to write a passage.
There are conditions which are listed in the exercise which tell you number of characters and roughly how many minutes you should spend on this section. Good luck!!
Vocab Training
MY FAVOURITE SECTION!
This is where I think this app excels the most because it is not just relevant to HSK, but to anyone who wants to expand their vocabulary, which let's face it, should be all of us!
Each level of HSK has its own total number of characters you should know.
For example – HSK 4 requires about 600 words. The app breaks these down into lessons of 10 giving you roughly 60 bitesized lessons to go through.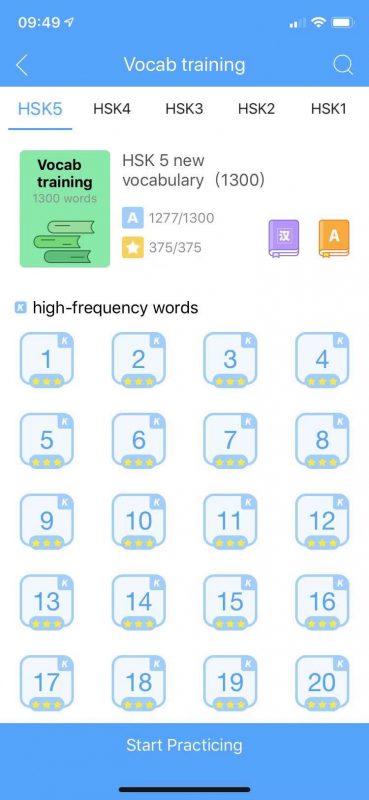 In each lesson, you are faced with a new word, its pinyin, and an example sentence.
You can listen to the word spoken itself, and the whole sentence, which give you some context relating to the new word.
Also, below this, you will see examples of this word being used in an official test environment which is a priceless practice, if you are preparing for the exam itself.
Once you've taken in those characters, you have to do a review at the end, which involves you filling in the missing gap, or remembering the translation, from 4 different options each time.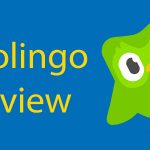 Duolingo for Mandarin 🦉 Is It Really Any Good?
Duolingo Review 🦉 In our never ending quest for the best Chinese learning apps our journey takes us to Duolingo. One of the biggest names around.
Past Exams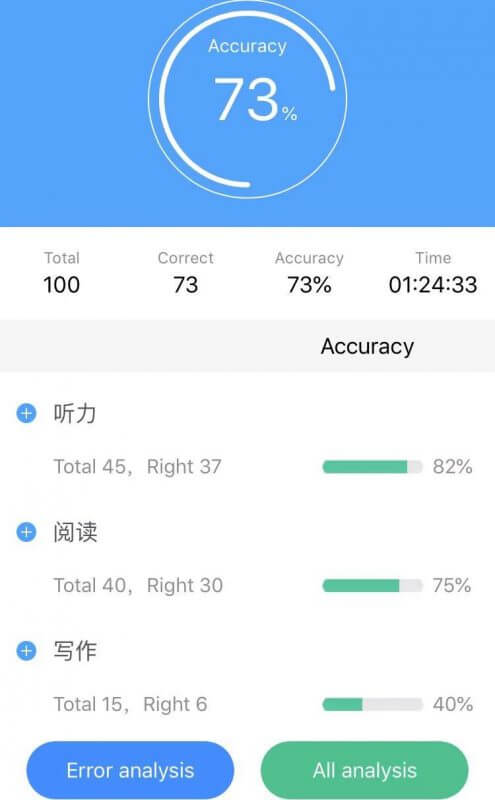 Excellent for helping you prepare for the HSK Exam. It's often said with exams that the best way to get yourself prepared is to practice past papers over and over.
The same applies to HSK.
What better way is there honestly to prepare for an exam than getting stuck into the format and style of the paper itself?
No one wants to be surprised by the content or structure of an exam, so if you are close to taking an exam, or preparing for one, do yourself a favour and invest some time in these past papers.
A great benefit of this is you get your results immediately, and you can see exactly where you succeeded and where you perhaps struggled.
This way you know exactly what you need to improve on before the exam itself.
You can also dig into the analysis for every question you took and find out what the correct answer was if you were wrong.
Very useful practice indeed.
Mock Exams
Pretty much exactly the same as past exams.
Incorrect Answers
A useful section which collates all of the answers you have gotten wrong.
I recommend coming back to this often to iron out those weaker areas as this is where you will see the most personal improvement.
SuperTest HSK App Review // Other Features
You can also test your current level of HSK which can give you a rough estimate of where you are at right now if you are unsure. It's always useful to know.
I also really like the analysis section after each exam you take.
You get a genuine idea of where you need to improve and this is so key in exam situations. Focus on those sections and you'll be flying.
From 0 to HSK 5 in a Year (How On Earth Did He Do It)
How to Pass HSK 5 (in UNDER a Year) || Karim's Story I did not know a single word in Chinese when I first came to Beijing in July 2013 to study Mandarin. After finishing high school I decided to…
SuperTest HSK Review // Premium, Worth it?
The lifetime membership gives you access to everything inside the app and having used both versions, we believe the one-off upgrade fee is well worth it. Especially if you are serious about taking a HSK exam.
For the more casual learner, perhaps you can get away with the free version.
The key part to the upgrade in our opinion is access to all exams and mock exams.
These are crucial in getting you acclimatised to what an HSK Exam is all about. By practising these, as with any test, you are one step ahead already and can be relatively well prepared for what may face you.
Having an actual teacher dedicated to helping you pass the HSK is probably the most important factor to passing the HSK, but we'd rate this as a great way to help you if finances or time do not allow it.
SuperTest HSK App Review // Should I Download?
The app goes much further than just a HSK app.
Although it covers the exam extensively I've found it a very useful tool for improving my vocabulary, which, according to this app at least, is my weakest area.
You can never know too many words either, so I think it's an app everyone can benefit from in truth.
OVERALL RATING – 8/10
SuperTest HSK App Review // Where to Download?
SuperTest HSK is available on both Apple and Android.
If you wish to download SuperTest HSK, visit this link.
An LTL HSK Success Story!
To conclude, a little success story from one of our previous students, a German lady named Anthea.
Anthea came to LTL with no Chinese knowledge whatsoever, after a year, she pass the hardest HSK exam, HSK 6. This is no mean feat, in fact it's quite a magnificent achievement. Check out her story here.
SuperTest HSK App // FAQs
Is SuperTest HSK only useful for HSK Exam students?

You DO NOT have to be studying the HSK Exam to benefit from this app, however… if speaking or writing characters is more your thing, it's probably best you don't invest anymore time here and focus on some other apps.
Does SuperTest HSK have past papers I can use to practice?

Yes it does, it also boasts a number of mock exams with extensive post-exam analysis.
Can I book a HSK Exam through the app?

No you cannot. As we are an accredited HSK test centre, you can book through LTL Mandarin School.
Does SuperTest HSK cover every single character in the HSK?

Yes SuperTest HSK has analysis on every character of the HSK from HSK 1 up to HSK 6.
Want more from LTL?
Want to learn Chinese from the comfort of you own home? Then our 24/7 Online Chinese lessons might be the thing for you.
We offer a 7 day free trial to all new online students where you can study Mandarin 24/7.
Come and check it out free of charge and see what you think!
If you wish to hear more from LTL Mandarin School why not join our mailing list.