Where Are The Best Places to Learn Chinese in China (in 2022)
Where To Learn Chinese (in 2022)? We Reveal The Truth
Where to Learn Chinese? What's the best places to learn Chinese in China?
Not easy is it! It's a big old country!
There's no doubt the best place to learn Chinese is in China. This absolutely doesn't mean you have to come to China to learn the language.
By all means you could become fluent in the language living outside of China with a combination of hard work and profound teaching.
However, there's no doubting it'll propel you forward much quicker.
Below we cover the best cities to learn Chinese, all so different in their own right. Which one suits you best?
Before we reveal the best places to learn Chinese in China we wanted to quickly share with you our podcast and Youtube channel with you.
Max and Campbell from our Marketing team tell you why you should study Chinese in China with our podcast below. It's a quick-fire listen, and well worth a few minutes of your time if you are learning Chinese!
First, LTL's founder and CEO, Andreas Laimbock, gives us his opinion on 3 cities where you should definitely be thinking about learning Chinese!
Where To Learn Chinese in China?
So you've decided to come to China to learn Chinese?
Good for you, it's a decision we are certain you won't regret. But the next question to ask yourself is where to learn Chinese in China?
After the initial culture shock and bizarre sites scattered here, there and everywhere; China is an incredibly lovable country in so many ways.
The people are open and friendly, they welcome foreigners with open arms generally and the culture is like nowhere you've been before.
You are in the perfect place to get your Chinese from zero to hero in the quickest time possible.
The problem then is, where is the best place to learn Mandarin in China?
The country isn't exactly small, options are vast and it can appear a tough decision to make.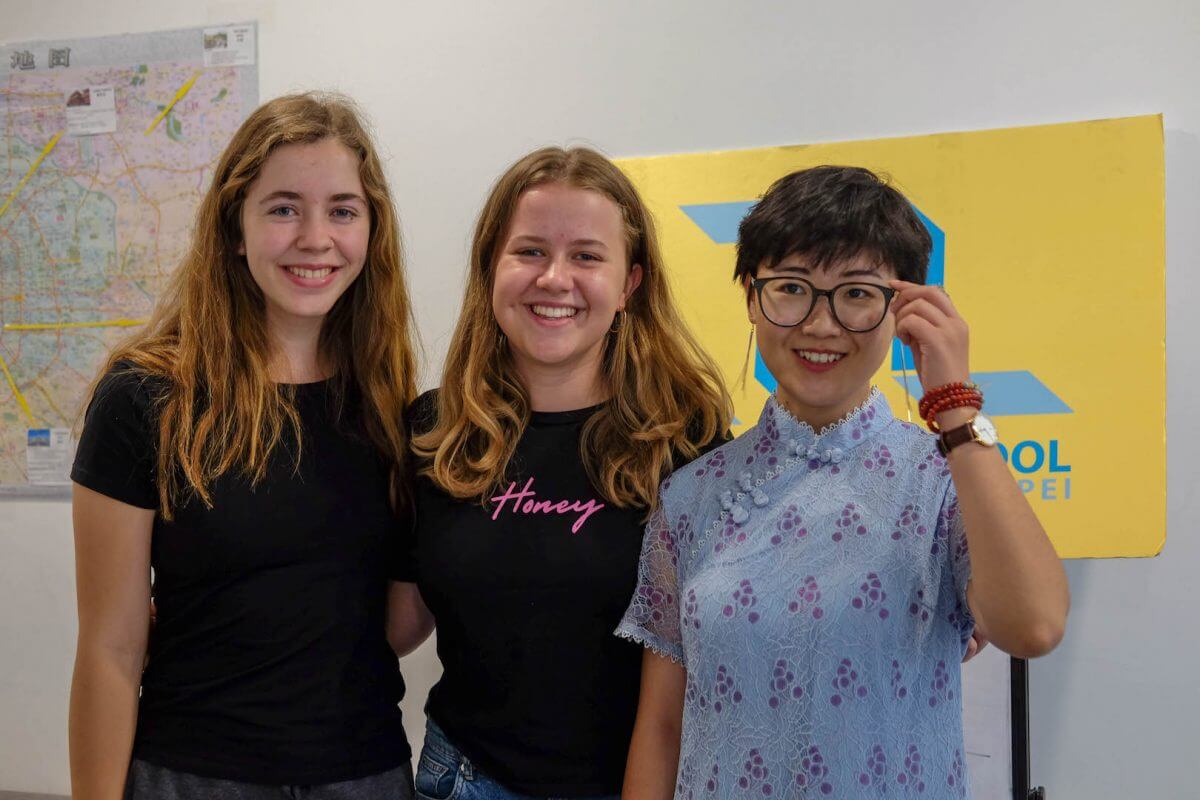 That's really difficult because it is.
There are so many wonderful destinations you can go to when studying Mandarin.
The key to rapid improvement is immersing yourself into China. This is the tricky part.
It's all too easy to get stuck inside a foreign bubble in the larger cities in China, but that doesn't mean you should avoid them, far from it.
Much of it comes down to your individual temperament.
ASK YOURSELF – Are you willing to change your phone language to Chinese, are you willing to make Chinese friends who speak little English, are you willing to avoid the big foreigners chains for a small, local Chinese restaurant?
To experience real immersion takes much discipline on ones part and a combination of the aforementioned options.
Where To Learn Chinese? The Contenders
History and Culture || Beijing
There is absolutely no rival for Chinese history and culture than the capital itself, Beijing.
As expected, the capital oozes ancient China despite the growing popularity of the foreign areas such as Sānlĭtún (三里屯). The renowned Hutong's could be walked for hours on end, getting lost in them and asking a local for directions is all part of the fun of exploring Beijing.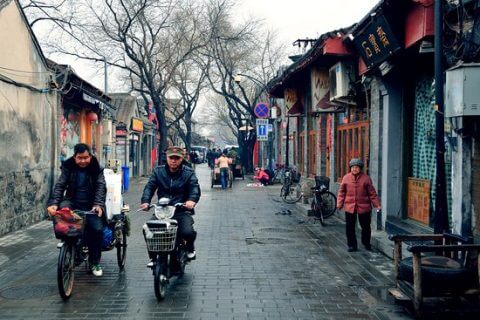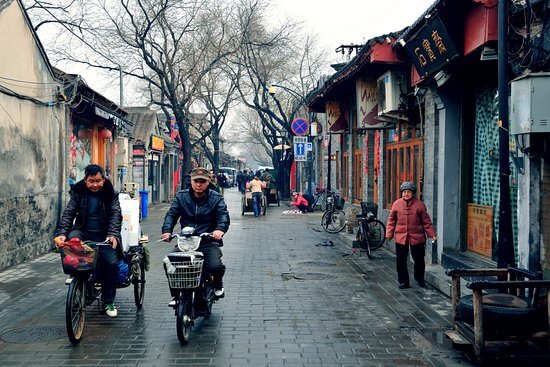 Despite the eclectic mix of internationals in Beijing not as many locals speak English as you'd think.
In fact, getting by with English in Beijing is not so easy, but that's a good thing if you want to learn Mandarin in Beijing!
Our centre in Beijing is our marquee school where we welcome international students from around the world as well as local students who work and live in Beijing and study outside of work.
Although Beijing boasts a large number of internationals that doesn't mean you have to get stuck in the "foreign bubble".
TIP – Using your mouth early when speaking Chinese is vital when learning Mandarin as expert our Mandarin speaker claims in our free learn Chinese e-book.
International Metropolis || Shanghai
Make no mistake about it, Shanghai is the business hub of China and the sheer size of the city is mind boggling.
People from all four corners of the world converging in this city that simply never sleeps – it's a sight to behold.
Whether you want to study Chinese in Shanghai or not it's a city everyone must visit if coming to China. Rather than reel off a long list of things to do (that's for another time), let's discuss if Shanghai is a good place to learn Chinese.
Although foreigners are much easier to come by, and the standard of Mandarin does not match that of Beijing, there's no doubt you can make speedy progression with your Mandarin if you put your mind to it.
A lot depends on how much time you dedicate to learning Chinese outside of the classroom.
If you just put in the "office hours" and revert to your mother tongue after, you are on a long road.
Want the shortcut? Speak, speak, speak. It's that simple.
Ask questions, even if you think they are stupid. Put yourself in "uncomfortable" positions, get to know the locals. They will always be willing to help and advise.
It's easy to get sucked into the foreigns bars and restaurants in a city like Shanghai. You are the only person that can push for immersion.
Although it is harder to achieve in a city like Shanghai it is still absolutely a great place to learn Chinese for the experience of the city alone. Staying with a Chinese family in Shanghai is a perfect way to fight the urge to speak your mother tongue.
Try Traditional || Taipei
Many people forget the option of Taiwan when thinking about learning Chinese due to the fact it isn't on the mainland.
Don't fall into that trap…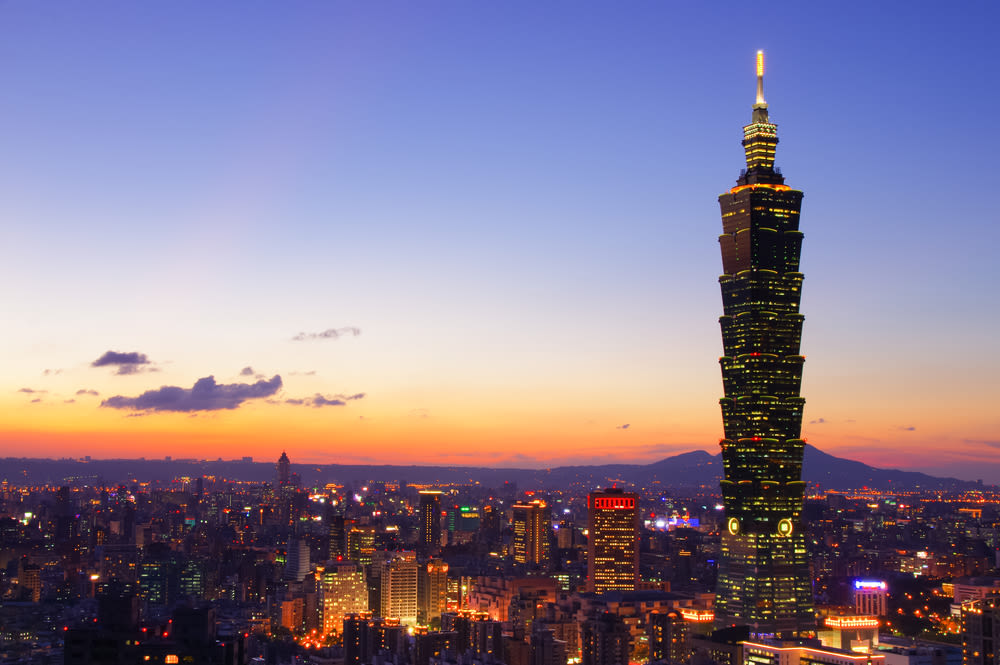 Taipei, in Taiwan is a great option for your Chinese study.
Taiwan uses mainly Traditional Chinese characters so the day to day experience will be different to that of Beijing or Shanghai but that is not a negative thing, not by any means.
Actually it's quite the opposite.
In truth some people find learning traditional characters easier and if you are starting from scratch it won't make a difference which one you study.
Traditions characters generally have a bit more logic even if they have more strokes but they are also more pictographic. Swings and roundabouts!
Taiwan itself offers a great diversity. Taipei is a busy, bustling city with plenty of beauty to boast. Within a couple of hours you can travel to the beach. The weather is nice, the people are relaxed and the public transport is convenient.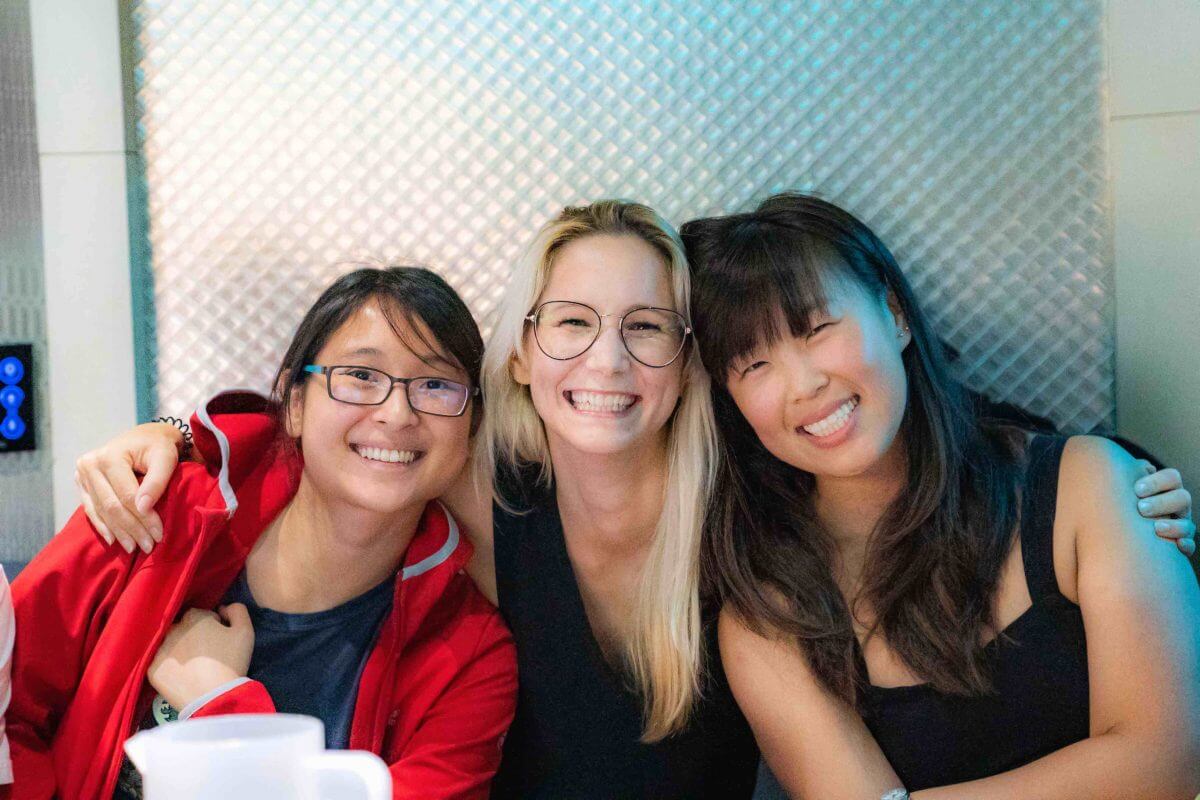 Actually many previous LTL students spoke of their wish to attend a school in Taiwan, so we listened…
👉👉👉 HOT OFF THE PRESS – Our brand new school in Taipei, Taiwan is now open! Be one of the first to enjoy our shiny new Mandarin school and get learning Chinese. Simplified or Traditional, you choose.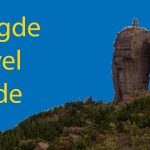 Chengde Travel Guide 🧳 Ultimate Guide for Visiting Chengde
Chengde Travel Guide – Going to Chengde is a step into the unknown for 99% of our students who go there so here's the guide to our Immersive gem!
Immersion, Immersion, Immersion || Chengde
The best place to learn Chinese in China is…. CHENGDE
When asking where to learn Chinese in China many raise eyebrows when we say Chengde!
"You mean Chengdu, with the panda's right?" WRONG!
If it's quick progress you want and the most standard Mandarin in whole of China it's hard to suggest anywhere other than Chengde.
Experiencing full immersion in China is not something for the faint hearted. Chengde (承德) is the place where Mandarin was codified back in 1952. Residents in Chengde (not to be confused with the tourist hotspot Chengdu) are known to speak the most standard Mandarin in all of China.
Add on to that the fact very few people outside China know the city and you already have a great recipe for success.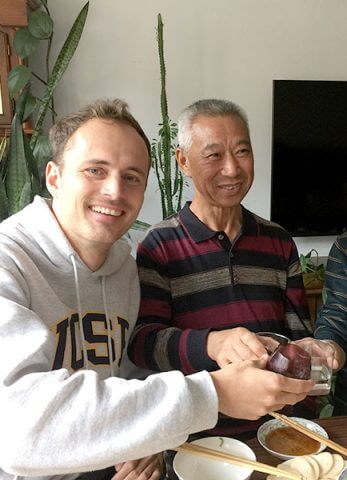 Due to this reason we decided it'd be a great idea to send students to Chengde if they wanted to learn Chinese at a quick pace.
It's been a huge success so far and it's becoming more and more popular with our students and with good reason. Just a few weeks in Chengde can see your Mandarin language levels sky rocket. Think about it:
No foreigners
No English
Barely any foreign brands in the whole city
There is nowhere you can go to escape Mandarin and that is exactly why studying Chinese in an immersive environment is such a success with our students.
Add on to that a homestay in Chengde with a Chinese family and you'll be talking the most standard Mandarin, 24/7 and building your skill set in no time.
Truth be told, you can achieve immersion anywhere in China. A will to succeed and push yourself to levels you may have never done before are crucial. That said, a visit to Chengde, although a world apart from the western World, represents the best place to go to learn Mandarin as quickly as possible in our humble opinion.
The Gem No One Knows About || Beihai
We love this one! Beihai, a city some Chinese have never heard of – we aren't even joking!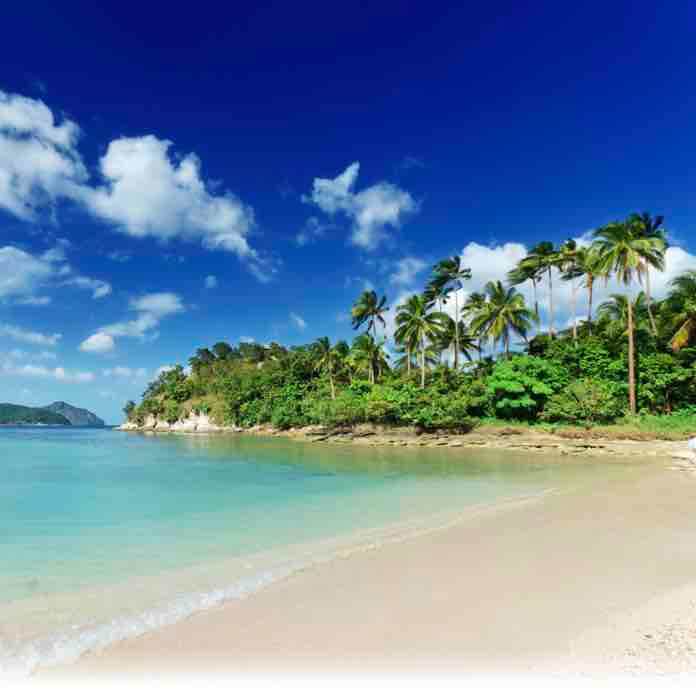 Beihai is the typical hidden gem that no one seems to know about and we are absolutely happy for it to stay that way.
Whilst the crowds flock to Sanya's busy beaches, we are more than happy to enjoy the gorgeous Silver Beach in the much more peaceful Beihai.
So why is Beihai a great place to study Chinese?
Well first and foremost, the picture! Not bad is it, the beaches in Beihai are gorgeous, Silver Beach the headline act
It's cheap, our courses there are 40% cheaper than all the above options. That's not because it lacks on quality, it's because life is so cheap there, we can offer the same product, at a hugely discounted price
Pace of life is slow and relaxed – although you'll see some foreigners there, you won't find many. As with Chengde you'll have lots of curious friends to make!
Interestingly the accent in Beihai is very different, BUT there has been an influx of 东北人 (northerners) who are sick of the cold winters of the north… they have sought permanent residence in the more relaxed, warm and beautiful south meaning you still get a LOT of standard Mandarin spoken there.
Now sure about Beihai, sceptical youy've never heard of it?
No problem, that's natural. Chris here, was one of our first students who went to Beihai and this is what he said…
The Mini Beijing || Xi'an
Xi'an often gets overlooked for reasons we've never quite understood.
Sure, everyone who comes to China wants to hit up the Terracotta Warriors, but rather than hang around and get to know this charming, relaxed city brimming with Chinese culture… they rush off to the next destination.
We often label Xi'an the "mini Beijing" because it boasts culture and history similarly like Beijing does… but just with far less people, and a much more chilled way of life.
The city is smaller, yet still easy to get around with the Metro/Underground.
The food in Xi'an is gorgeous and the accent is pretty standard meaning, mixed together, Xi'an is actually a fantastic place to learn Chinese…
Oh and we've not even mentioned:
Mount Hua, one of China's most incredible sights
The Muslim Quarter – sublime food
Cycling on the City Walls
and so forth!
… in fact so much so we now offer Chinese lessons in Xi'an – fancy it?!
Trust us, you could do much worse than spending a number of weeks in this fantastic, yet under-the-radar city.
Panda's, Spicy Food & A Relaxed Pace of Living || Chengdu
Chengdu is know by most for being the "home of the Panda's"… but what people don't seem to realise, is Chengdu is a great place to study Chinese!
Why though?
First and foremost, Chengdu is widely regarded as one of the best places in China for an expat to live.
The pace of life is a big draw here. Whereas Beijing and Shanghai are hectic at the best of times, Chengdu never has that feel to it.
You can amble around the roads of Chengdu and never feel rushed.
If you like spicy, then there's no debate. Chengdu is the place to go. Home of the Panda's, yes, but the home of spicy, absolutely.
Sichuanese cuisine (commonly known as Szechuan Cuisine in the West) is as hot as it comes, fiery hotpot being one of the headline acts.
Chengdu will prove a great to place to make local friends, learn Chinese through music with Chengdu's growing hip-hop scene, and travel to some hidden Sichuan gems.
Chengdu is an incredibly likeable city and if you want away from the hustle and bustle, or to base yourself in a city a little more left-field, Chengdu is one of the best places to learn Chinese.
Find out more about our Chinese courses in Chengdu here.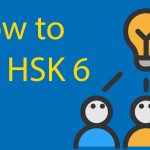 How to Pass HSK 6 📚 Ten Tips to Win at the HSK
Our students have a 95% pass rate when it comes to HSK Exams so you'd think we know best! One of our successful HSK 6 students Kathryn, reveals the secrets.
We've dedicated a further blog to our favourite methods for learning Chinese!
Of course, this differs for every person but we've created a list of methods you can utilise, whether you are in China or not.
Find out more below…
👉👉👉 We reveal the best ways to learn Chinese 👈👈👈
BONUS – What The Boss Thinks
What better person to ask this question than the very man who founded LTL based on his previous struggles with Chinese. Now he speaks it like a native, almost! He took some time to sit down with our Marketing team and talk about his journey with Chinese.
My Chinese Learning Story – by Andreas Laimböck
When I first came to China I asked a friend of mine where to learn Chinese. He recommended BLCU for studying abroad in China, as BLCU is one of China's most famous universities for learning Mandarin. So I signed up and just like most students there today, had an amazing time.
I met other students from all over the world, we went to the bars next to university almost every night and I enjoyed every minute of it.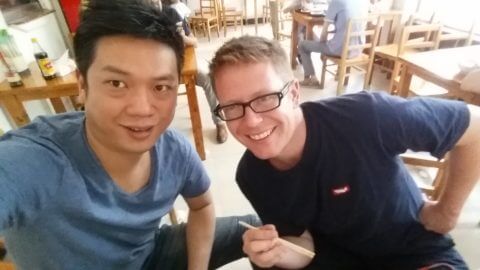 However, after a few months I started to realize that I was not really learning Chinese and my Mandarin was progressing incredibly slowly. It was called the "Intensive Chinese Program", with 30 lessons per week – however, the listening classes were completely useless and nobody ever attended them.
I ended up with less than 20 lessons, each lasting about 45 minutes, which isn't much time at all. Also, there were 20 students in our group, of which five turned up only once in a while.
The other 15 spent most of their time listening to a teacher lecturing us about Chinese grammar.

Check out our post on Chinese grammar here.
Problems learning Chinese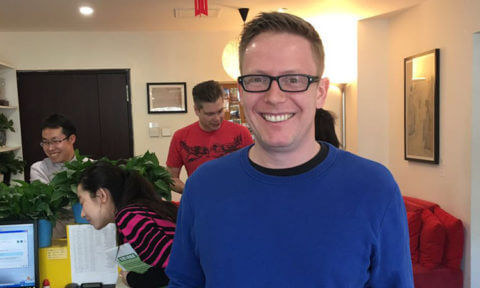 In such a big group there was very little opportunity for each student to speak the language or for the teacher to pay attention to individual student's pronunciation problems.
As a result I got used to speaking with poor tones (which I came to regret later). And while I also had one amazing speaking teacher (从老师 is the best!), in general the teaching style at a Chinese university follows the traditional Chinese educational approach: sit down and listen, rote memorize, spend endless hours writing characters with very little explanation of the logic behind the whole thing, and get very few opportunities to practice using these new words during class.
While this might be suitable for someone used to this kind of education, it wasn't suitable for me.
What's more, after class my social life was exclusively with other foreign students. At Chinese universities international and Chinese students are strictly separated. They live in different dormitories and have classes in separate teaching buildings.
This leads to very little interaction between the two groups.
So while I improved my French and Italian quite a bit, and ended up picking up quite a bit of Korean, my spoken Mandarin just didn't get better.
So after about seven months I decided that if I really wanted to learn Mandarin I would have to find another way and left the university. As I had paid for the whole year already, that unfortunately also meant I lost almost a whole semester's tuition fees.
Learning Chinese Individually – Making Progress
At this point improving my Chinese was very important to me, but I also wanted to save money. I therefore just found a private language tutor because it was very affordable and also 1-on-1 – which I very much enjoyed after having spent seven months studying with 20 people in a class!
I first spent a lot of time correcting the bad habits I had picked up at university and finally started to gain some confidence in actually speaking Mandarin. At that time I had been in China and studied Mandarin for quite a while and I knew how I wanted to study to pan out.
I ended up "teaching" my tutor how to teach me and my Chinese started to improve.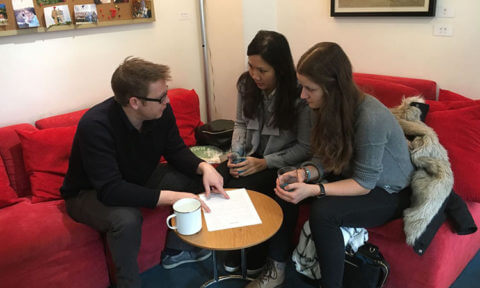 However, I soon found out that the problem with being a private tutor is that it is actually quite a rubbish job.
A tutor gets no social insurance, no stable salary (when I was on holiday, she had no income), no sick or maternity leave and could never realistically hope to start a family or live any kind of functioning life in Beijing.
That means that the only people willing to do it are either very young students with little to no teaching experience or those who really have no other opportunities because they are not qualified to work at a real school or get another job.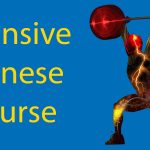 Why Intensive Is Best // Learning Chinese In The Shortest Possible Time
There are so many ways to learn Mandarin so we do we believe so strongly in an Intensive Chinese Course in China? Give us 5 minutes and we'll explain why!
As the young students get older, more experienced and better at teaching, they either find a stable job at a private language school or change careers.
Those who have no other opportunities keep looking until they find something else to do.
So both groups are mainly tutoring for the short term and have no real incentive to learn how to become better teachers as they know that most likely they will very soon be doing something else.
So while I did start to improve, my tutors were actually not really teaching me how to learn the Chinese language, but more helping me to correct pronunciation mistakes or answer questions while we read through the text book together, and really it was me directing the classes.
Private Chinese Language School – On a budget
Later, when my Chinese had improved and I had started working in Beijing, I wanted to continue to learn.
While I certainly didn't want to go back to studying via rote memorization with 20 other students at university, I also wanted a real teacher who could lead me in my study experience and provide guidance on how I could reach the next language level quickly.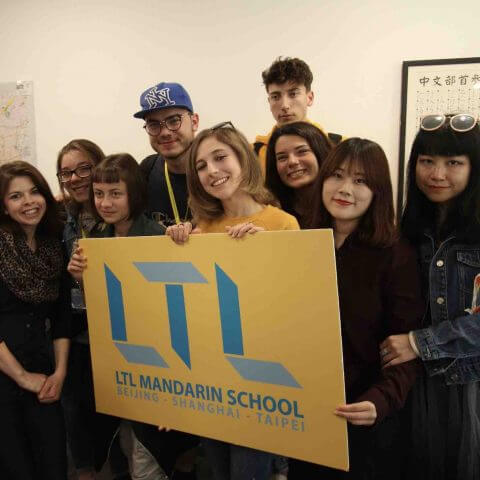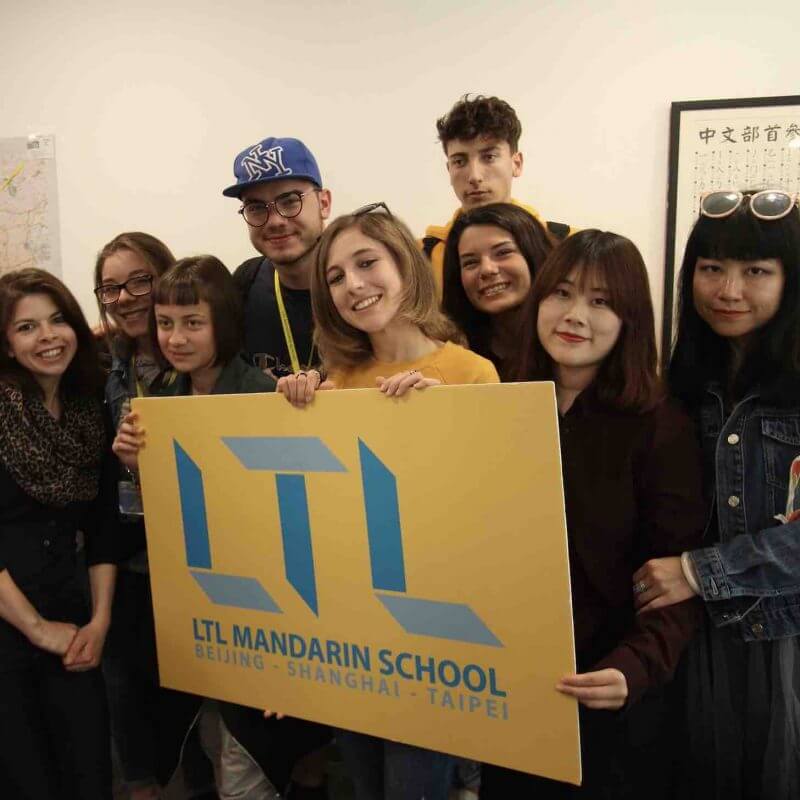 Someone who had actually learned how to teach Mandarin and was in it for the long term.
Someone who wanted to be the best teacher possible instead of just tutoring to earn some money on the side.
There were a huge number of private language schools in Beijing at that time, all of which promised all of this on their websites: professional teachers and a focused curriculum, at surprisingly cheap rates.
After looking around a bit I chose one and started my Mandarin course there. The results unfortunately were very disappointing.
My first teacher was late for class, not prepared at all and seemed to barely have seen the book I was using.
While other teachers I had there and at other budget private language schools afterwards arrived on time, none of them were the professional language instructors I was looking for.
Over time I found out that all these schools did was hire pretty much any Chinese person who wanted to earn some money, gave them a quick in-house teaching introduction course and then let them start to teach.
None of them were hired full time, so there was no stable salary, social insurance, sick leave or any of the other things that a human being needs to live a normal life.
As a result – just with the private tutors I had previously – even those who loved teaching Chinese sooner or later had to leave to do something else, because you can't support a life in Beijing at the salaries they were earning.
While this explained the cheap prices I was paying, I again ended up quite unsatisfied with my learning experience.
The beginning of LTL Mandarin School
I continued to study Mandarin on my own, at various schools, with different tutors, and immersed myself in the language through work and friends.
However, I decided at some point around 2008 that there must be other people out there who had similar experiences to mine and wanted something better. That was when I founded LTL.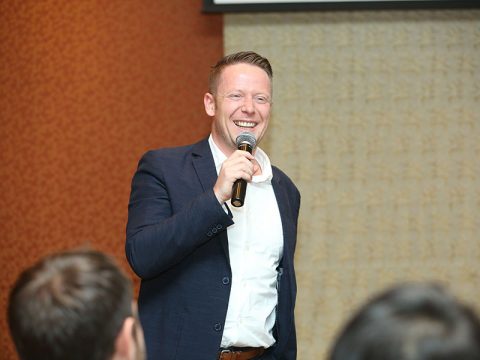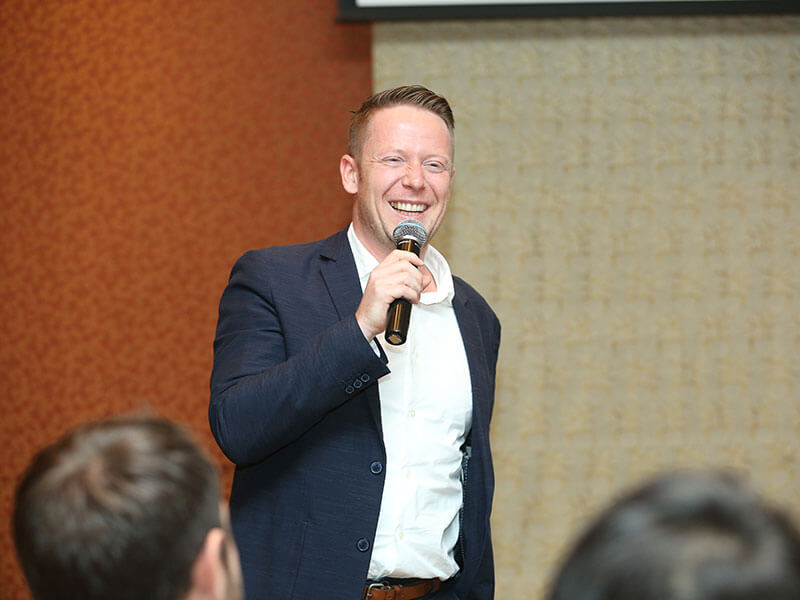 My aim was to create a way to help students avoid all the mistakes and problems I had encountered when learning Mandarin.
I wanted to offer flexibility, as well as fully-qualified, motivated teachers and a supportive study environment. I knew that having the opportunity to speak the language as much as possible is key, so I wanted LTL students to be able to live with a local Chinese family whilst they studied.
I wanted the Chinese class sizes to be small and the teaching focused on interaction and fun. And of course, I wanted our teachers to be able to build a career in teaching Chinese at LTL. That would mean offering them a good, stable position that allowed them to invest in their teaching ability without having to worry whether they would get a pay check next week or what will happen if they get sick.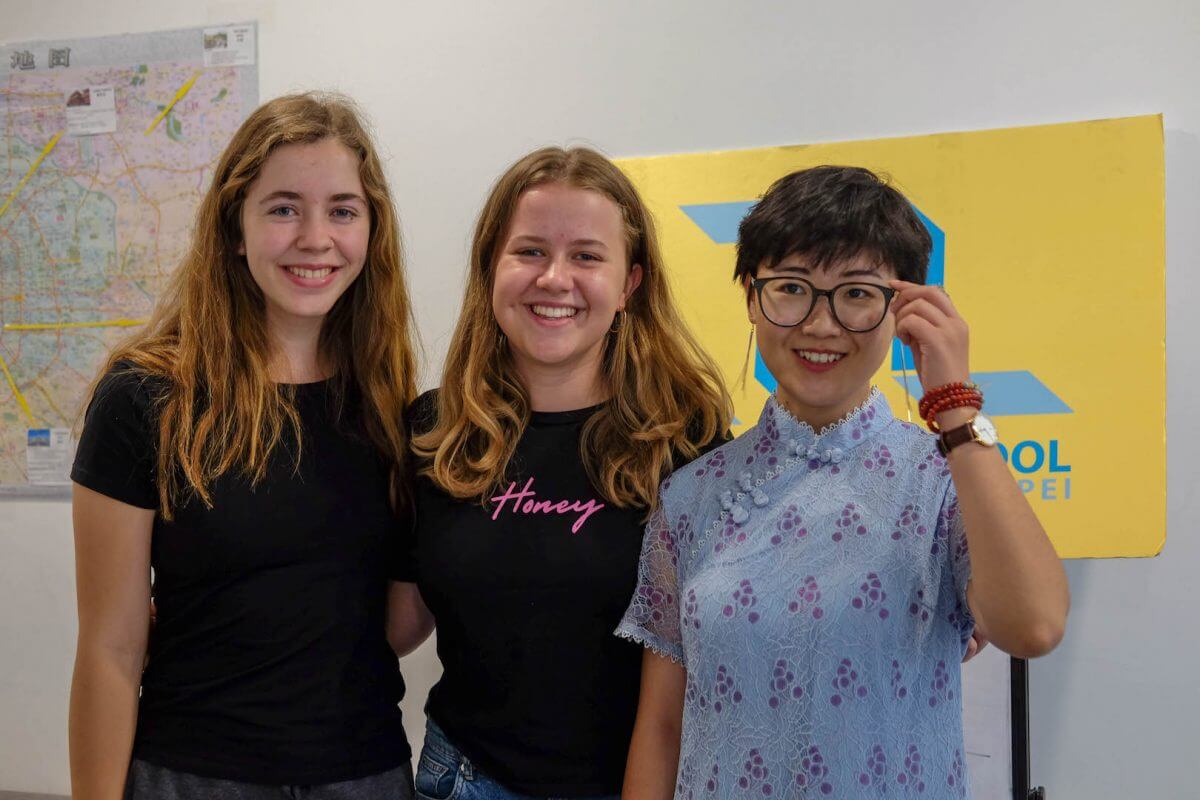 Today, the first teachers we hired still work with us and we have an incredibly stable teaching team.
We continue with very small classes, with an average class size of three and never more than six students per class. 80% of our students live in Chinese-speaking homestays and most choose a complete immersion program as part of their course.
We offer courses from as short as one week to one year with 24/7 support, visa invitations, a very fun student community and we are by far the best reviewed Chinese language teaching institution on the internet (google us!). We can get a complete beginner student to HSK 6 level within a year of intensive Chinese study.
Today I am an HSK examiner myself and speak Mandarin pretty much all day at work. It took me almost five years to get there and when I see our students reach a similar level after a year of full time study at LTL, I am quite proud about what we have achieved here.
There we have it! The best place to Learn Chinese revealed! What do you think? Are there other cities you would recommend? Comment below 🙂
Best place to Learn Chinese || FAQ's
Do I learn Chinese faster in China?

Although you can learn Chinese just about anywhere, it's always best to be in the country of the language you are speaking to make quicker progress. Immersive experiences make all the difference with language learning.
Does China have many dialects?

Yes there are lots of dialects.

Mandarin is the most commonly spoken. In the north (north east mainly) the sounds can be a little harsher than the more softly spoken south. You've then got the likes of Shanghainese and Cantonese which really sound nothing like Mandarin.

There are many, many more!
Where is the cheapest place to learn Chinese in China?

Generally avoiding the bigger cities is best for cheaper cost of living, as can be said of any country.

Beihai would be a great place to learn Chinese cheap because it's a smaller (by Chinese standards) city, the cost of living is low, and there are many northerners down in Beihai due to the warmer weather meaning you get more standard Mandarin than normal in the south.
Does Taiwan and Hong Kong use simplified Mandarin?

Both Taiwan and Hong Kong use traditional characters. These are generally more complex on the eye although some characters may still look similar.
Should I learn Traditional or Simplified Mandarin?

This depends on a number of factors, all of which we cover in our Simplified vs Traditional Mandarin article.

To be frank as a Chinese language learner, whether you choose traditional or simplified Chinese, it won't make much difference in the long run.
Should I know some Chinese before coming to China?

Sure it helps, but it's not essential. If you are in a bigger city, especially Shanghai you will find you'll be able to just about get by.

We would always advise of course you pick up some Mandarin basics before coming though.
Can I become fluent in a year?

The million dollar question – in a nutshell no… but a lot depends on how you define fluency.

We've had complete beginners pass HSK 6 in a year, so if that's your definition, then yes it is possible… but fluency depends on so many factors and understanding a culture as well as a language and that takes years of practice.
Want more from LTL?
Want to learn Chinese from the comfort of you own home? Then our 24/7 Online Chinese lessons might be the thing for you.
We offer a 7 day free trial to all new online students where you can study Mandarin 24/7.
Come and check it out free of charge and see what you think!
If you wish to hear more from LTL Mandarin School why not join our mailing list.