Chengde Travel Guide 🧳 Ultimate Guide for Visiting Chengde
The Complete (2022-23) Chengde Travel Guide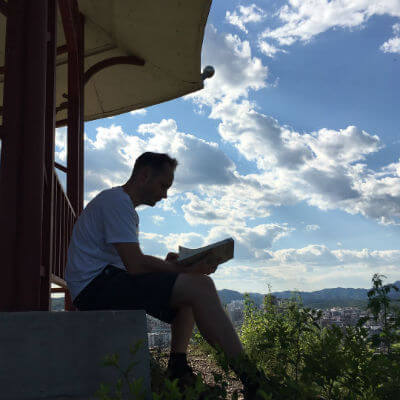 CHENGDE, don't you mean CHENGDU?
Actually no we don't, they are two different cities, and both very different at that!
Going to Chengde is a step into the unknown for 99% of our students who go there.
It's almost meant to be that way and is why extreme immersion can be achieved so easily there.
However, it's nice to have an idea of some useful places to eat, study and have a quiet drink beforehand, so our handy Chengde Travel Guide will hopefully do just that.
Written for the students, by the students, this guide is brought to you by our previous students who were based in Chengde with LTL Mandarin School.
Chengde Travel Guide – Attractions

Chengde Travel Guide – Study Locations

Chengde Travel Guide – Shopping

Chengde Travel Guide – Food

Chengde Travel Guide – Nearby Cities

Chengde Travel Guide – More About Chengde

Chengde Travel Guide – FAQ's
Chengde Travel Guide – Attractions
Mountain Resort in Chengde (避暑山庄 Bìshǔ Shānzhuāng)
Literally meaning "Mountain Villa for Avoiding the Heat" this is without a doubt Chengde's most famed spot.
One of the world's 1,092 UNESCO sites, this huge area has a great number of tranquil spots to visit, explore and even study in when you get beyond the inevitable crowds congregated at the entrances.
The west side of the resort is known as the mountain side and the East side is known as the lake side.
The sheer size of the area means you could explore this for days on end and uncover hidden gems all over which is why the year ticket is great value, and quite frankly, makes sense even if you plan on visiting just more than once!
Tickets for the Mountain Resort

One Day – 145 CNY

One Year – 180 CNY
We recommend going in the morning, early.
Also try to avoid the weekends but ultimately you will always find little pockets where there is nobody around.
TIP – Buy a bus pass if you want to tour the mountain half (West Side). There are narrow paved roads to walk on but a bus passes every few minutes, if not quicker. You have to keep jumping off the road to let them go. It's a tad time consuming and awkward.
The Putuo Zongcheng Temple (普陀宗乘之庙 Pǔtuó Zōngchéng zhī miào)
When getting to the end of the bus route as just mentioned you will come across a view similar you'll see below!
This is another famous picture when Chengde is mentioned.
The Putuo Zongcheng Temple is one of the "Eight Outer Temples" which is a part of the Chengde Mountain Resort.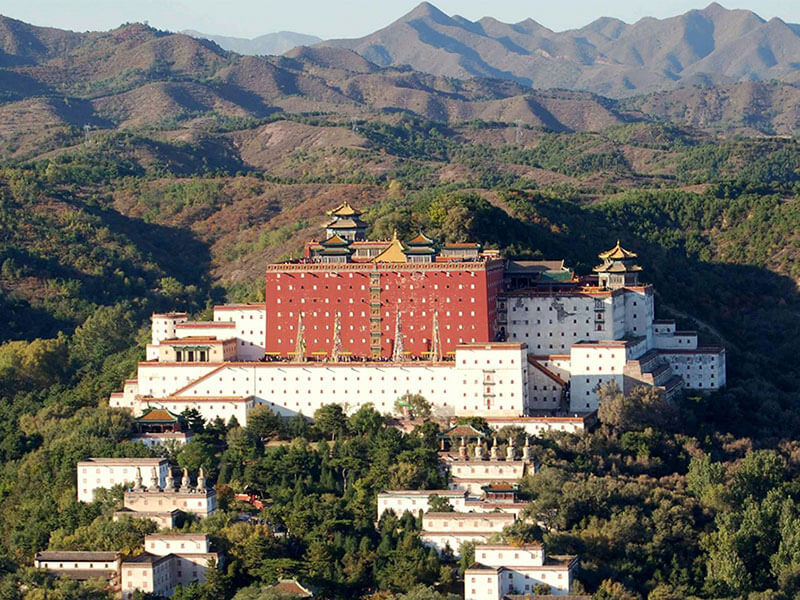 You can find this view above by either walking or getting the bus up to the top. Then just take it all in.
It's generally fairly busy up there but avoid peak times and weekends and you'll have plenty of space to sit back, grab a drink or a snack and take in the wonderful scenery of Chengde before your very eyes.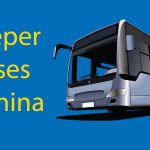 Chinese Sleeper Bus 🚐 What Do I Need To Know
Travel in China can range greatly. For those traveling on a budget or buying last-minute tickets, the overnight China sleeper bus is often the best option.
City Square in Chengde
The City Square in the evening is full of family and social activities. You will come across:
Music
Dancing Aunties
Children playing in Fountains
Old Men playing Chinese Chess
All kinds of local Chinese folk playing Cards
Akin to many other city squares in China, these are great places to really take in Chinese culture before your very eyes and even join in.
This is a GREAT way to improve your Chinese faster.
You'll actually find locals dancing and socialising on virtually every corner of every street so this is more a city wide suggestion than one specific area.
NOTE – to find out more about any of the above, please speak to our Chengde local expert and organiser, Zhongwen, who will tell you everything else you need to know about how to get to these destinations and other hints and tips.
It's also a great way to practice your Chinese!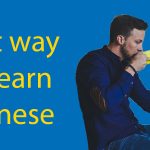 Mastering Mandarin || 9 Proven Ways To Learn Chinese FAST⚡️
What is the Best Way to Learn Chinese as fast as possible? Here are 9 killer tips for (2020-21). We have access to more resources than ever before.
Chengde Travel Guide – Study Locations
Milu Coffee (迷麓咖啡馆)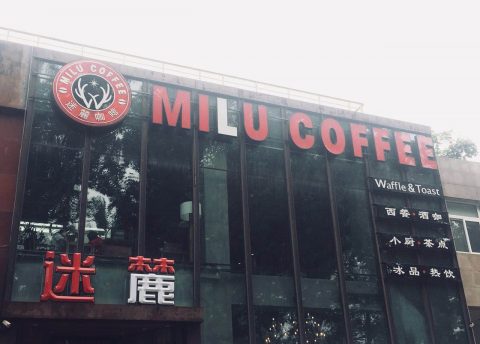 This probably ranks as the "cool" Chengde coffee shop with a very spacious upper level divided neatly by multiple trellises.
Milu is very similar to the brand MAAN COFFEE which you'll see in the more international Chinese cities.
The area inside is quite frankly huge and students are often found either studying or having their Chinese lessons in Chengde here.
BE AWARE – In the Summer months it can get hot in the afternoon and if you aren't a smoker understand that it can get smoky inside on the upper floor as smoking is allowed in here.
Mornings and evenings are generally the quieter times to visit and the Internet is also more speedy in the morning than when more people arrive and steal the bandwidth!
NOTE – Chengde coffee shops can open rather late, this is always a safe option as it opens at around 9am.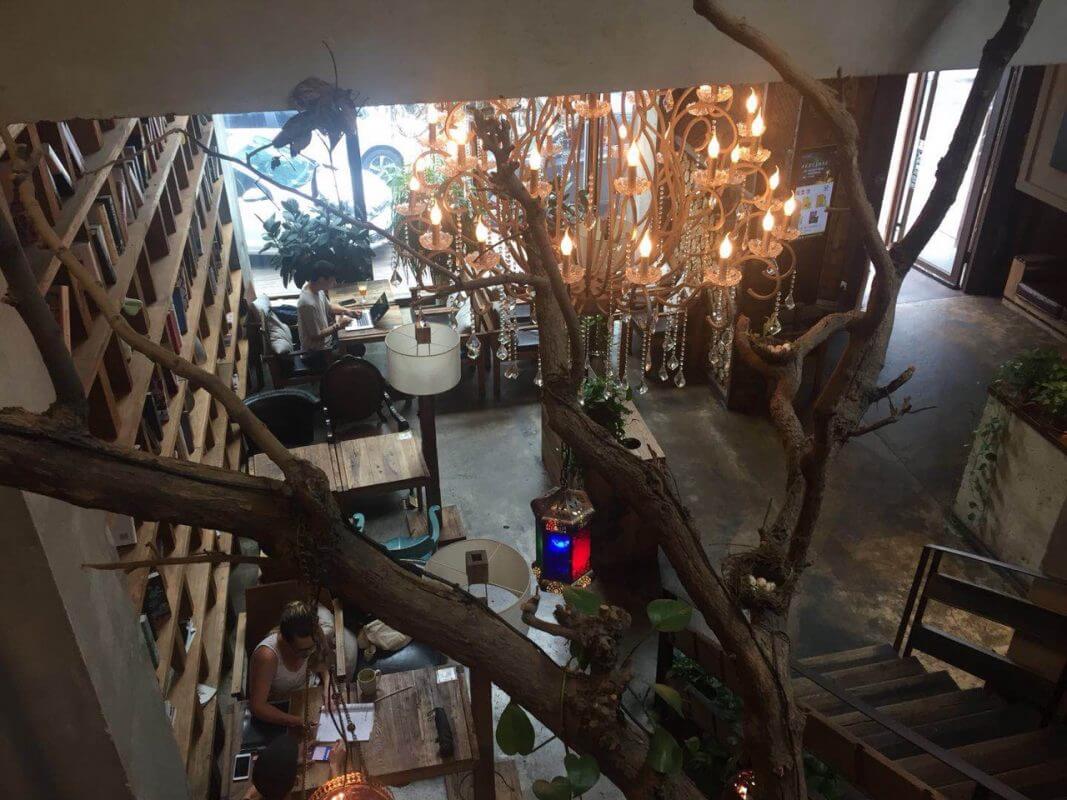 Giraffe Coffee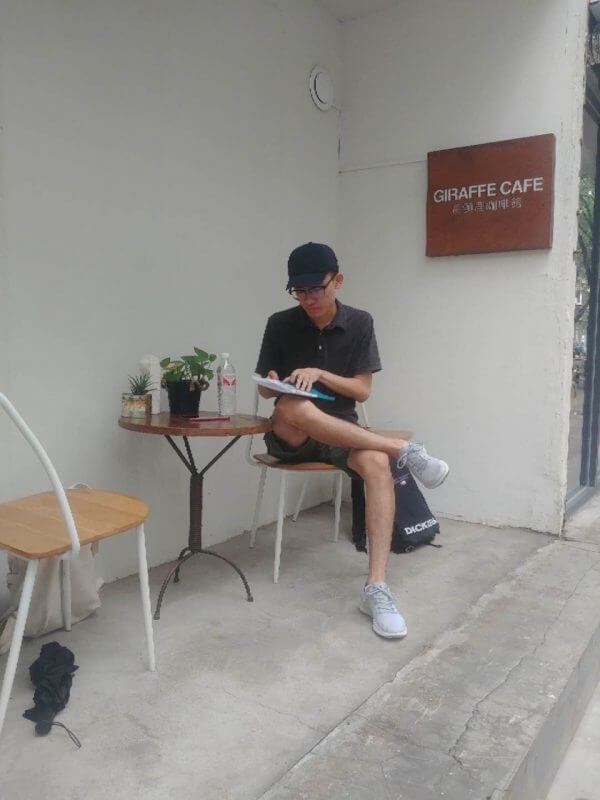 Giraffe is quite literally around the corner from Milu and is a nice change of scenery from the larger Milu.
Giraffe offers a very cosy, quiet and quaint setting which includes about 5-6 tables overall.
It's much smaller in size but also the number of people is generally minimal, making it a really great place to study and relax for an afternoon.
As with most of Chengde, the coffee and beverages on offer are reasonably priced so you don't have to feel guilty if sat in the same spot for a whole morning or an afternoon and you are in need of a 2nd or even 3rd beverage!
Like Milu, you will also see the odd Chinese class here, or students kicking back and taking some down time.
NOTE – Be aware Giraffe's opening hours are a little later than Milu and can extend to beyond lunch time.
There doesn't seem to be a set hour that Giraffe opens so if you are hoping to go for a morning study, you may well be out of luck.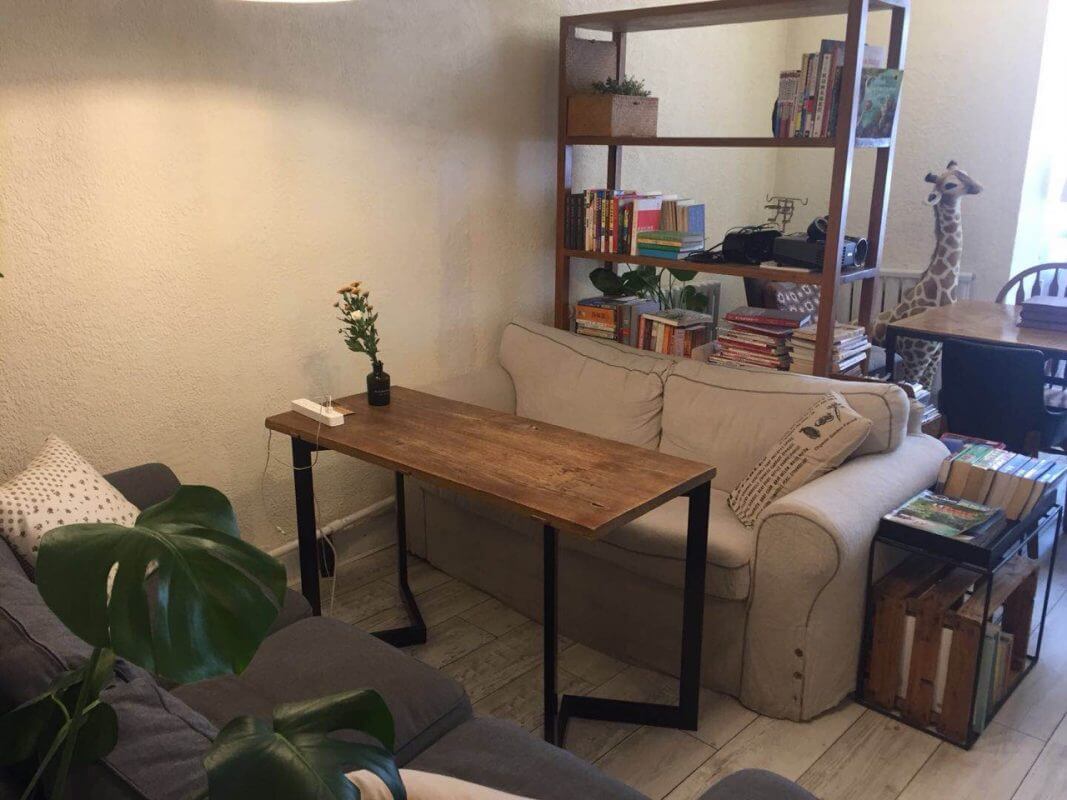 Of course students have many of their lessons at their Homestay in Chengde also.
Either way there are plenty of quiet spots you will find to enjoy some peace and quiet whilst studying.
If you find anymore, send them into us! We'll add them onto this post!
Chengde Travel Guide – Shopping
Jin Long Shopping Centre (金龙)
This is probably the most fancy shopping centre in Chengde.
There are plenty of Western and Chinese Designer brands on offer here over a number of floors.
It's always worth asking which shops currently have sales on – also good practice for your Mandarin!
CONTACT LENSE WEARERS – There is a contact lense store on the 3rd/4th levels here. You can buy any Contact lenses if you are staying here for a longer period of time and also a number of solutions.
At the top level of 金龙 is a big food area.
There are some decent restaurants up there, though a little more pricey than normal, the quality is good – you get what you pay for!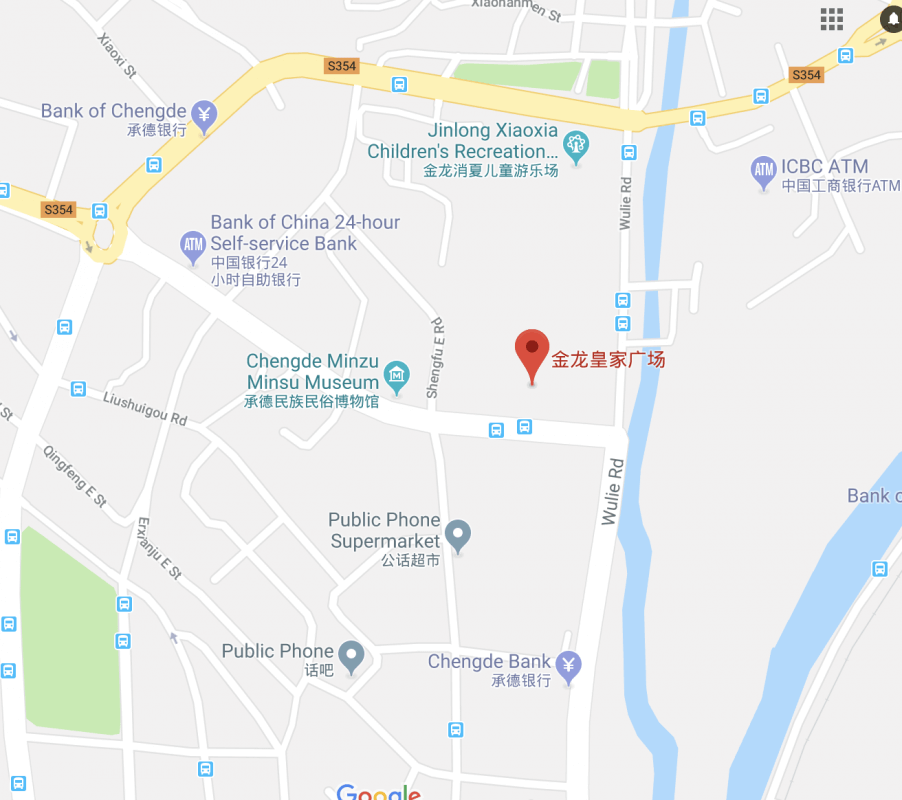 RT Mart
Based right below Jin Long Shopping Centre the RT Mart is great for everyday supplies including Western products.
This is located in the same area as shown on the map above but based underground.
Interestingly there is also an arcade and a movie theatre here. Also very handy for your Western Hygiene products without a doubt.
Kuan Guang Supermarket
As you'll see on the map below there are a few of these around. Kuan Guang is very similar to the RT Mart and is useful for everyday supplies.
It's worth noting that the selection of supplies here is smaller and some items are more expensive than those in the RT Mart.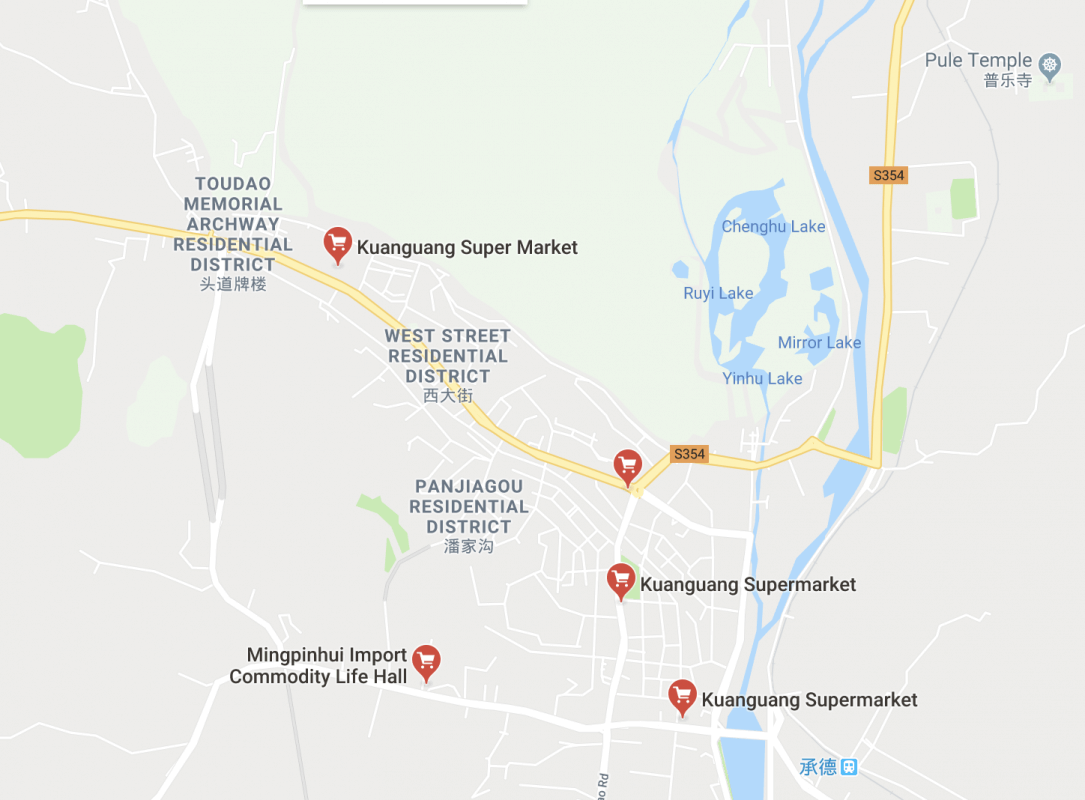 Chengde Night Market
This is a typical Chinese night market!
You may not actually buy anything here but that's not the main reason we go to explore these night markets in China after all!
Night markets in China are all about the window shopping, the people watching and of course the street food. You will find all of the above in abundance for sure!
NOTE – The night market is generally not open during weekdays. Again, these things can change daily in China though! Ask around before making any committed plans.
Chat to our Chengde Immersion expert, Zhongwen for more details on when to go and the location(s).
Chengde Travel Guide – Food
As Chinese food is everywhere you look in Chengde (which is great by the way) we thought we'd use this opportunity to give you a mixture of foreign and Chinese cuisine – take your pick!
Jazz Cafe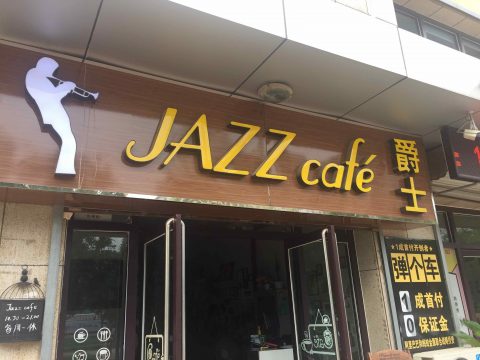 This is located much further south of the city centre but well worth the visit.
Quiet, tucked away in the middle of nowhere – you'd be hard pressed to stumble across it but they do a fantastic array of milkshakes which are incredibly cooling on the warm Summer Chengde days!
Jazz Cafe offers a nice mixture of western sandwiches, pizza's and burgers at reasonable prices.
The cafe is generally pretty quiet and is also a nice little place to study but if you live nearer the north side of the city be prepared to have to make a fair taxi journey of around 20-25 minutes to get there.
It's certainly well reviewed on Tripadvisor!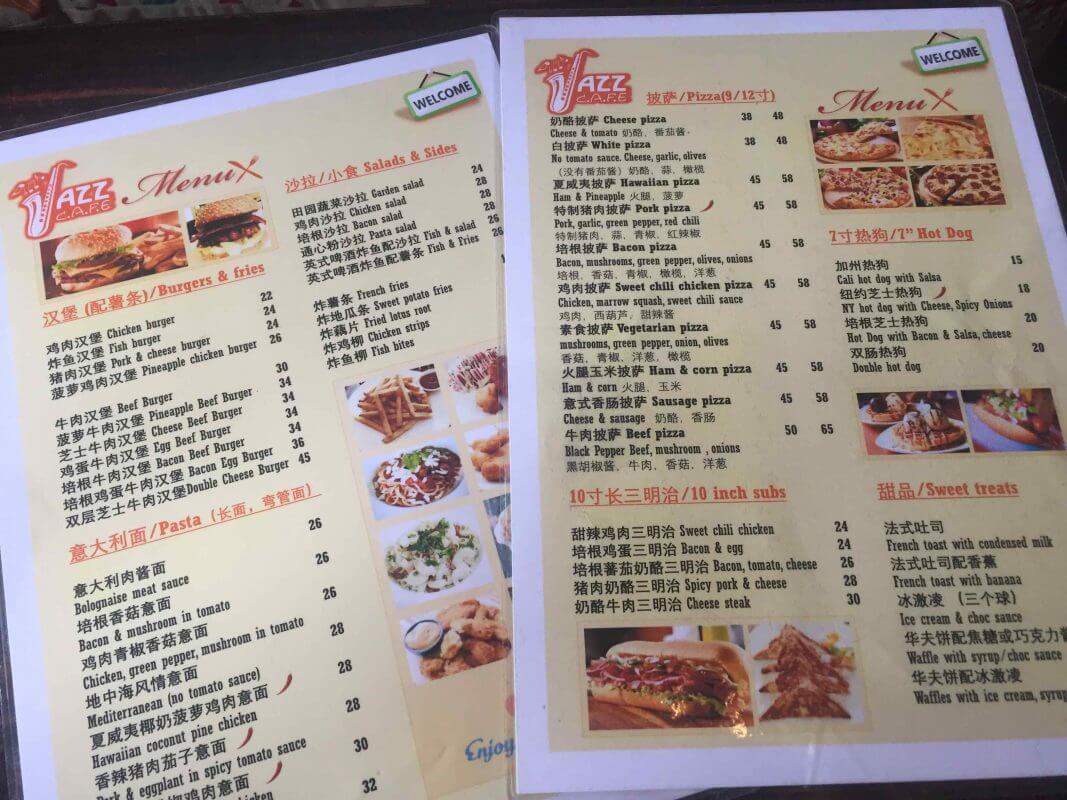 Dongpo Hotpot (东坡火锅城)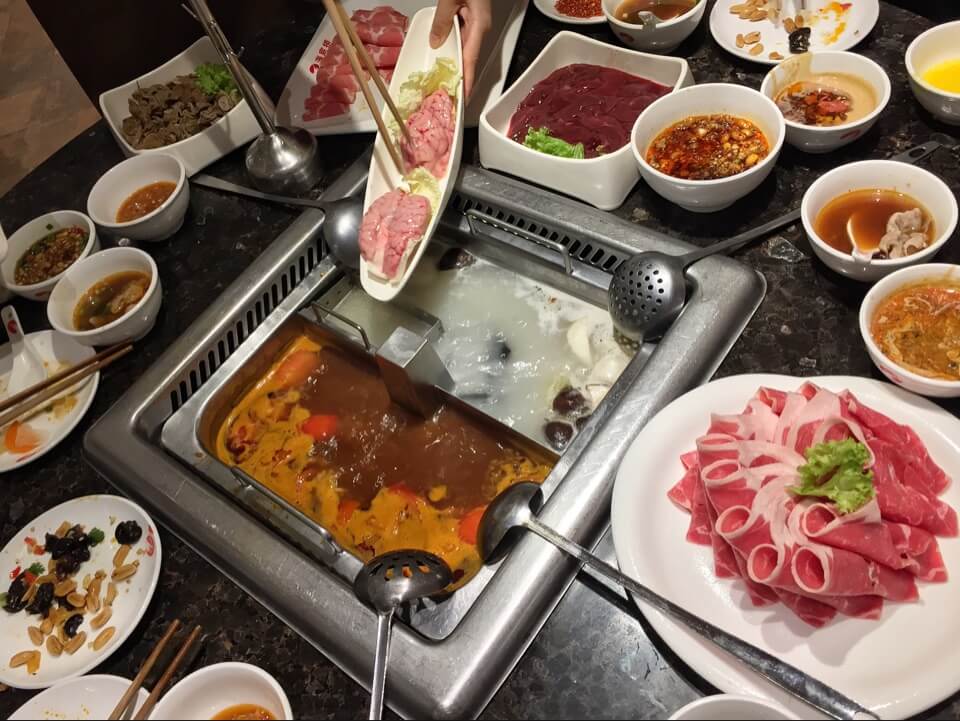 If it's Chinese hotpot you are after this is the place to go. Hotpot is great all year round, even in the hot weather, but there is no better time to tuck in than the colder winter months.
Warm up, enjoy a variety of meats and vegetables and mix with the locals – they'll be a lot of Chinese to learn, probably a lot of Chinese slang also!
Zhongwen, LTL's Chengde expert, organises dinner's here sometimes so it's worth asking her if you wish to get involved.
There are private rooms on the upper level but they can get quite hot pretty quickly so be aware of you are feeling pretty sweaty in the warmer months.
Milu Coffee (迷麓咖啡馆)
Our old friend Milu again – not just good for coffee, relaxing and studying! Milu offers a western style restaurant/cafe which is kind of ideal if you need a break from local Chinese food everyday (we all have our limits)!
There is a wide variety of food which includes:
Salads
Pizzas
Waffles
Other desserts familiar to many!
They also do decent smoothies but don't get them confused with "happy ice" drinks (basically shaved ice with flavouring).
Nothing wrong with them, but not a smoothie!
Yipin Zhaikao Shuanfang (一品斋烤涮坊)
OK this one has made the list because the restaurant is run by one of our host families in Chengde!
The food is local Chengde style, a variation of Mongolian BBQ. Instead of a round convex plate, the food is cooked on a flat plate covered with an oil-like paper.
It's hot, spicy, fried and so delicious!
This place is almost (and this is no exaggeration) a hole in the wall! It's small, cramped, hot and lacking in any decor whatsoever (sounds awful but stick with us)… but the food is beyond brilliant.
There are so many great things to discover here and it's 100% worth finding and getting some pictures. Sometimes you eat at places and remember them for years on end – this is one of those places!
LTL Recommends – Tuck into the spicy fried chicken
Wenjia Gou Lu (温家沟路)
NOTE – This is the name of a street rather than a restaurant.
This street has a tonne of great local and fancy restaurants to enjoy. Everything is in Chinese and there is absolutely zero sign of English.
The cool thing about this street is that you can either enjoy small street-side eateries or larger/fancier locations which will set you back a little more money.
Gauge the mood and roll with it – you most likely won't be disappointed wherever you go.
Nihao Restaurant and Cafe
This is quite a decent location for birthday parties in Chengde. Nihao offers a western style experience which includes pizzas if that's what floats your boat!
NOTE – Well located near other bars so if you do take up the chance to have a gathering here, then you've other options to move onto afterwards if you wish to extend your evening!
Nearby Cities
Understandably, if you're coming to China, you'll want to see a lot of China!
So which cities are just a bus or train ride away from Chengde? Let's start off by taking a look at Chengde on the map:
As you can see, Chengde is in a great location!
Staying in this city, you have the dual benefit of being totally immersed in a Chinese language environment, but also having close proximity to other, more international cities.
Beijing
The most notable of which is, of course, Beijing! Whilst we'd recommend taking a 2-3 days trip to really make the most of China's capital, as it's only an hour train ride each way, you could definitely make it there and back in a day!
Check out our guide on the best free things to do in Beijing!
This means you'll have plenty of opportunities to take a stroll down traditional Hutongs (胡同 hútòng, alleyway) of Beijing, enjoy a flag-lowering ceremony at Tiananmen Square and explore the every corner of the Forbidden City!
Tianjin
Aside from the capital, it would be a crime to overlook the city of Tianjin. Whilst it is possible to drive from Chengde, you could also plan a trip via Beijing, as Tianjin is only a half an hour train ride away from the capital.
There's plenty to do and see in this city, including taking a ride on the Tianjin Eye ferris wheel, strolling around the Minyuan Stadium and cycling along the Hai River.
There's even a porcelein house you can visit!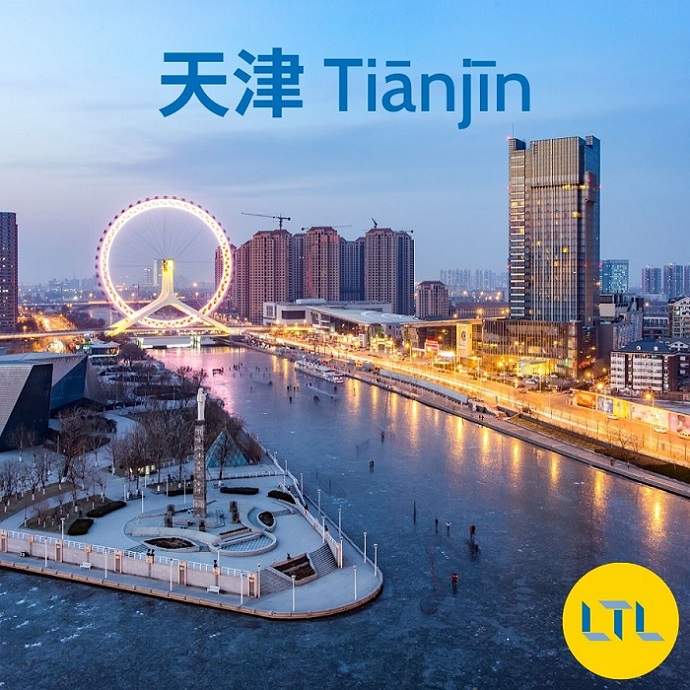 Zhangjiakou
If you're after some winter fun, a great place to visit is Zhangjiakou, which is a popular ski destination and even featured in the 2022 Winter Olympics!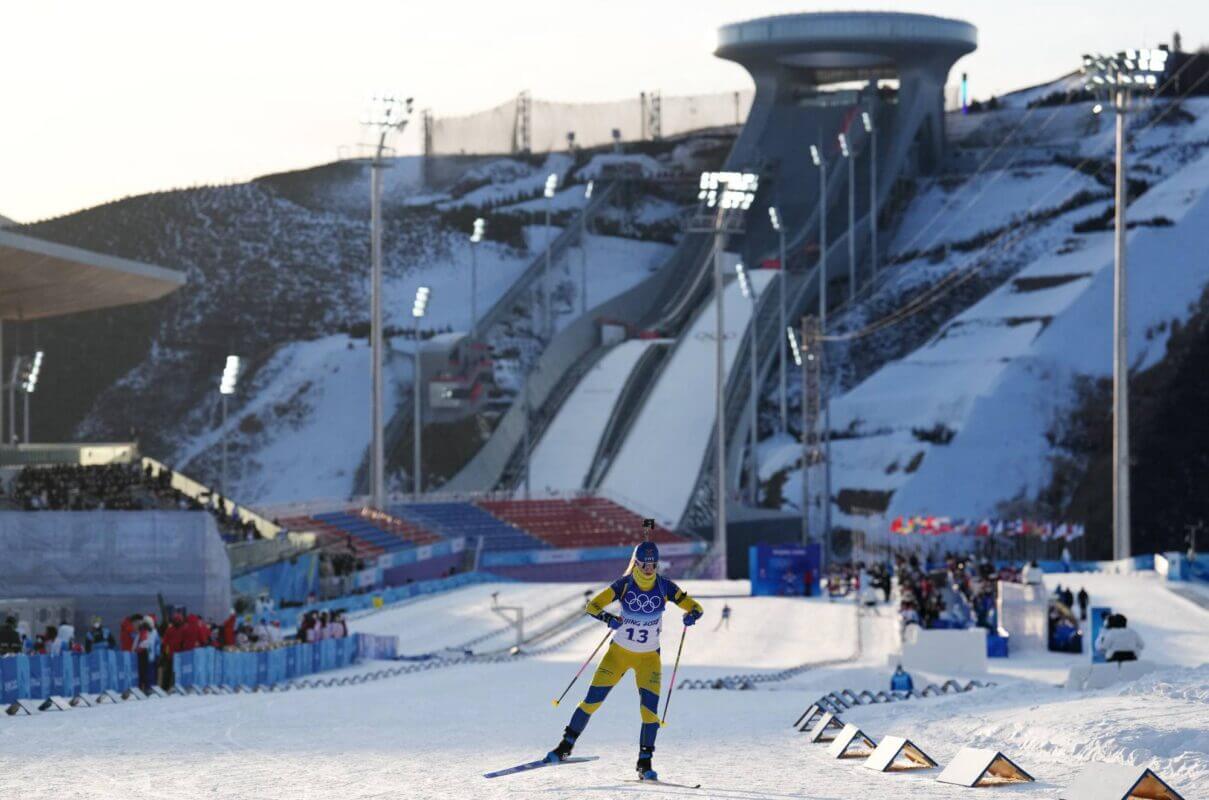 Whilst Zhangjiakou is a little further away, it'll definitely be worth the trip as soon as you hit the slopes!
Zhangjiakou can be reached by car, bus and train. Or, if you'd prefer to live the high life, there's usually around 20 flights per week from Chengde to Zhanjiakou.
Qinhuangdao
Alternatively, if you're more of a beach person, you could head east to the coastal city of Qinhuangdao. Known to some as Beijing and Tianjin's back garden, QInhuangdao is a great place for a summer getaway.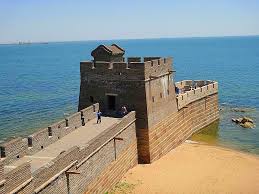 In Qinhuangdao's Beidaihe Scenic Area, you can try windsurfing, take a ride in a speedboat or just take a relaxing stroll through Tiger Stone Park, where the large rocks are said to look like a group of sleeping tigers!
Qinhuangdao is also home to 老龙头 (Lǎo lóngtóu) which means 'old dragon head'. This is actually where the Great Wall of China reaches the sea and it has this name as it looks like the head of a dragon is sipping sea water.
With such a wide range of places to visit nearby, Chengde and the surrounding area really has someting for everybody!
Want to Learn More About Chengde?
We'e gone one step further with our Chengde Travel Guide 👉👉👉 Hidden Gems in Chengde
Sceptical about Immersion? Let us tell you why Immersion is the way to go
Find out more about our Programs 👉👉👉 Chinese Immersion Programs
Chengde Travel Guide – FAQ's
Where is Chengde?

Chengde is located in Hebei province roughly 3 hours north of Beijing by car.
Is Chengdu the same as Chengde?

No, these are two different cities in China not at all alike! Chengdu is the famous "home of the pandas", based in central China in Sichaun province.

Chengde is the home of the most standard Mandarin spoken in all of China, a much smaller city (in Chinese terms anyway) based north of Beijing, a long way from Chengdu.
What is the weather like in Chengde?

The average annual temperature in Chengde is about 9 degrees celcius, but don't let that low number put you off.

Generally the four seasons are clearly defined in Chengde with very cold weather in the winter but a dry, cool spring. Summer is a mixture of very warm heat and rain whilst it is cooler in autumn.
When is the best time to visit Chengde?

The best time to visit Chengde is probably late summer to autumn. Summer can be hot so August and September are the most likely desirable months to visit Chengde, alongside spring time around March and April.
How can I get from Beijing to Chengde?

In the near future there will be a 30 minute high speed rail journey between the two cities which will be hugely convenient.

Currently the most comfortable way to get to Chengde is by car which would take 3 hours roughly. There are also slower trains and buses but these also take quite a bit longer.
Want more from LTL?
Want to learn Chinese from the comfort of you own home? Then our 24/7 Online Chinese lessons might be the thing for you.
We offer a 7 day free trial to all new online students where you can study Mandarin 24/7.
Come and check it out free of charge and see what you think!
If you wish to hear more from LTL Mandarin School why not join our mailing list.