A Guide to Baidu : the First Chinese Search Engine
Baidu : A Guide to the Most Widely used Chinese Search Engine in the World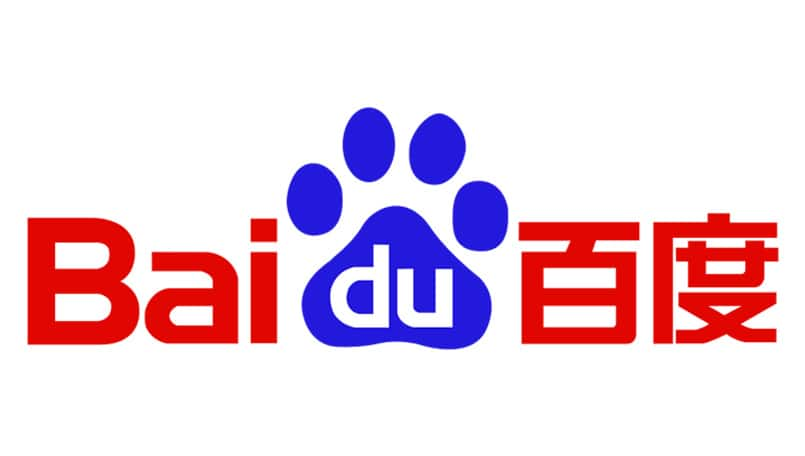 Baidu, Baidu… you have probably heard this name before, whether you are in China or abroad.
Chinese search engines and social media might seem a little daunting at first, but they're a lot simpler than you think.
Fear not, you'll learn everything you need to know in this guide to Baidu!
Baidu is the first Chinese search engine and the most widely used in China, so you will come across it one day or the other.
Not only is Baidu the most dominant Chinese search engine, but it is also a multi-national technology company specialised in internet-related products and artificial intelligence.
Impressive eh? But today, nothing too complicated, we will solely focus on the Baidu search engine.
Let's 百度一下!
#1 Chinese Search Engine – Baidu
First of all, the name. What does Baidu mean?
According to the "about us" page, the name Baidu (百度 bǎidù) was inspired by a poem written during the Song Dynasty.
Literally translating to "hundreds of times", Baidu represents the persistent search of an ideal. How fitting is that!
On a more practical level, you will see that the search engine is only available in simplified Chinese and there is no option to change the language.
Baidu just like Google, Bing and other search engines, offers a lot of features and has its own ranking as well as advertising system.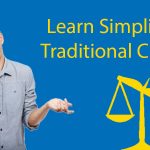 Simplified or Traditional Chinese? Which One Is Right For Me in 2023?
Simplified Chinese vs Traditional Chinese 🤔 This will depend on your goals and where you want to study or live. Let's help you decide.
Being a Chinese company Baidu has without any doubt the best understanding of the local Chinese culture compared to other search engines. If you need to do some research about the Chinese culture and history, you are in the right place.
However, it is most efficient with Chinese searches, so you will need some basic Mandarin skills to search on Baidu.
Baidu is catered for Chinese users, but you will still be able to do searches in English. Be aware that the results might not be what you expect them to be though! You will get the most of your searches if you do them in Chinese.
#2 Guide to Baidu – Features
So, let's have a look at what Baidu is really about!
When going on baidu.com you will see many links available directly from the main page, allowing access to all of Baidu's features from one single page.
All the links are written with Chinese characters, except for the "about Baidu" page which is surprisingly available in English.
Nothing to be mad about, it is actually a good opportunity to learn new vocabulary!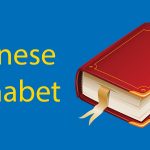 Chinese Alphabet 🗣 What is it? Does it Exist? A Definitive Guide
Does the Chinese Alphabet exist? What's the history of Chinese Characters? What are the most common Chinese characters? All your questions, answered
新闻 xīnwén – News
Just like Google, you will find news from all China on many different topics.
Divided into different categories such as domestic, international, economy, technology, sports etc you can keep up to date with the world (but mostly China).
Hao123
Hao123 is an online listing portal hosting a huge amount of links to businesses and websites.
You will find links to Chinese shops as well as articles about all sorts of topics, as well as a weather tool, an email service and its own browser.
However, a few years ago hao123's reputation was damaged when people found out the website's browser actually installed itself on computer's without people's consent, preventing being removed as well as forcing people to visit its website.
This was then considered a malware. Just so you are aware!
地图 dìtú – Maps
Very self-explanatory, a map of the world where you can instantly find any address in China or abroad and set itineraries.
You will find a marker for every major location, historical sites, restaurants, bars, shoppings malls etc with reviews, addresses, phone numbers and websites, just like any other map from any other search engine, so nothing new here.
TIP – Street view is also available for the biggest cities of China, so you can have a look before you go visit!
视频 shìpín – Video
A free video service where you will find absolutely everything from videos about food, lifestyle and video games, to celebrities and travels.
TIP – If you go to the "看欧美" category and scroll down the page, you will find that many movies and series are actually available for free. Even entire seasons!
贴吧 tiēba – Web Forum
Tieba is basically the Chinese Reddit.
You enter a hot topic and see results from users commenting on the subject, along with pictures, videos and games. You can follow your favourite accounts, posts and comments by registering to Baidu.
学术 xuéshù – Academics
Xueshu Baidu is an incredible tool giving access to loads of learning resources such as books, published work from scholars, academic publications, research papers etc.
Ideal for university students or if you need work references for a paper.
登录 dēnglù – Login
Login into your Baidu account, to be able to comment on posts, leave reviews etc.
设置 shèzhì – Settings
A pretty straight forward link that allows you to define your searches, change the defaults and privacy settings. Here is a little more advanced vocabulary:
搜索设置 sōusuǒ shèzhì – search settings
高级搜索 gāojí sōusuǒ – advanced search
关闭预测/开启预测 guānbì yùcè – turn on/off forecasting
隐私设置 yǐnsī shèzhì – privacy settings
That's it! Now that you know have been introduced to the main page of the most famous Chinese Search Engine, let's search.
#3 Guide to Baidu – Searching
Ok, so I am planning to visit China, and I want to find out more about one of the most famous site of the country, let's say the Great Wall.
We said the searches are more efficient in Chinese characters, so I will write 长城 in the search bar, easy.
Once it's done the page is full of results, but it is not as different as doing searches in Google.
Right under the search bar you will find more links, results of your search divided into different categories, some we know already :
网页 wǎngyè – Webpages
资讯 zīxùn – Information
视频 shìpín – Videos
图片 túpiàn – Images
知道 zhīdào – Knowledge
文库 wénkù – Library
贴吧 tiēba – Posts
采购 cǎigòu – Purchases
地图 dìtú – Maps
更多 gèng duō – More results

If we have a look at the new categories :
In the 资讯 category you will find every webpage with the most recent use of the word you researched. In the 知道 category you will find information not from other website but from Baidu itself.
文库 is where you can find pdf and other documents to download on the topic you researched. 采购 directs you to a purchase platform just like Taobao or Amazon.
Finally, if you click on 更多 you will be directed to a page full of links to other Chinese websites and Baidu tools such as Baidu Translate 百度翻译.
Phew…so many links! Anyway..
On the page itself you will find everything you need to know about the Great Wall, from the usual adds appearing on top, to an extensive description from Baike and incredible pictures, as well as movies and songs related to the Great Wall.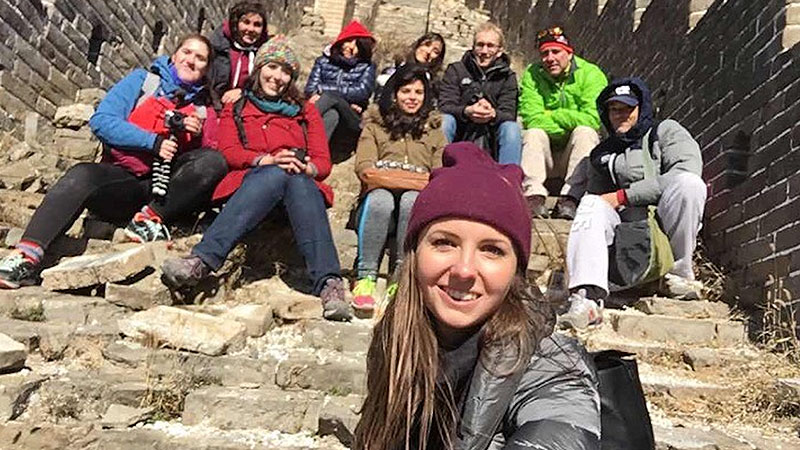 You will also find a map of the Great Wall's locations with reviews and contact numbers to book your tickets, all the related topics on the right side of the page with other places to visit in China, as well as several links to cars dealerships' websites, because apparently, 长城 is also the name of a car.
At the bottom of the page, you will find links to related topics as well as the number of pages. Different search engine, but same layout as we know it.
It's that simple. Pretty easy right? Your turn to 百度一下!
#4 Guide to Baidu – The APP
Baidu does indeed have an app you can download anywhere anytime, very useful back up when your VPN is having some trouble working properly.
A little bit different from the desktop version, the app offers all of the links and categories talked about above along with a microblogging option, a lot like Twitter.
You can indeed post short messages along with pictures and videos to the whole Baidu community to see.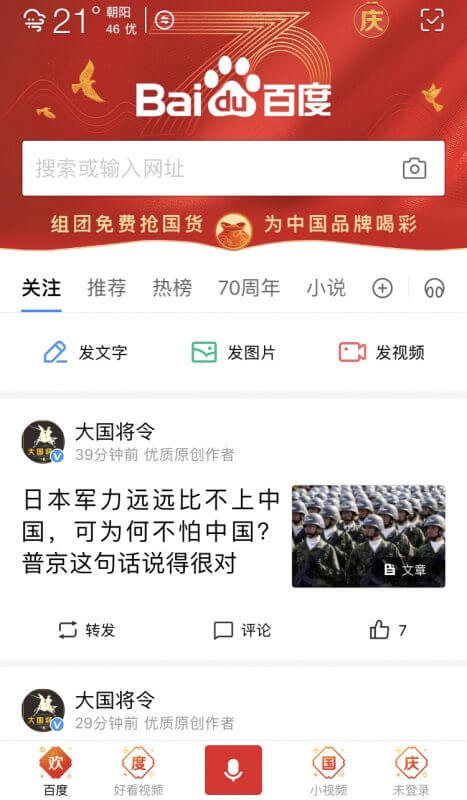 On the bottom of your screen you will see five buttons, from right to left : Baidu homepage, popular videos, voice search button, short videos, personal account.
Voice search is a really big thing in China right now, so it is not really surprising to have it as the main button.
Another very useful thing is the photo search.
In the search bar click the camera icon and take a picture of your friend's bag to find out where you can get the same, or of a flower you like but don't know its name and Baidu will tell you.
All very useful tools to make the user experience even easier and enjoyable.
There are so many cool features, you REALLY need to try them out!
Now that you've learned how to use the basic features of Baidu, will you be adventurous enough to find out yourself how to create your own Baidu account, comment on videos and post on 贴吧?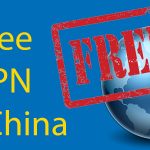 Free VPN for China // 8 of the Best VPNs (for 2022)
Free VPN's for China // The One's You Must Download What is a VPN, why do I need one, and which one is the best free VPN for China? All of these questions, plus much more are answered below! What…
FAQ's
What is Baidu?

Baidu is the most dominent Chinese search engine.

However, it is also a multinational technology company specialised in internet-related products and artificial intelligence.
What does Baidu mean?

The name Baidu (百度 bǎidù) was inspired by a poem written during the Song Dynasty.

Literally translating to "hundreds of times", Baidu represents the persistent search of an ideal.
How to use Baidu?

Baidu, just like any other search engine is pretty straight forward. You enter your keywords in the search bar, click "百度一下" and you will have loads of results to go through.

Note that Baidu is much more efficient using the Chinese language, searches in other languages might not be relevant.
Is there a Baidu app?

Yes there is an app you can download on any device.

The layout is a bit different and other options such as voice search and picture search are available.
Are there other Chinese Search Engines?

Yes, there are.

Baidu is the most popular Chinese Search Engine but many more exist, such as Sogou, 360.com, Shenma, Youdao, Haosou or even Weibo search engine.
Want more from LTL?
If you wish to hear more from LTL Mandarin School why not join our mailing list. We give plenty of handy information on learning Chinese, useful apps to learn the language and everything going on at our LTL schools! Sign up below and become part of our ever growing community!