Best VPN into China (2022): The Best VPN's To Use In China
Best VPN to use in China: The Best VPN services for 2022
So what's the best VPN into China?
With the sheer amount of different VPNs available, it is hard to know which is the best VPN to use in China this 2022 that still work.
Fear not, that's where we come in!
What is a VPN and why do I need it in China?
A VPN (Virtual Private Network) conceals a user's IP address and therefore allows private internet surfing from wherever you are.
Because it conceals your location, you can surf freely without being discovered.
This means that you can access censored or blocked websites and services.
Thanks to the infamous Great Firewall of China, many popular social media websites in China are blocked.
This, as well as Netflix, Google, and Youtube services, are all blocked. You will need a VPN in China to access any of these websites.
You can find out more about what exactly a VPN is, as well as how to download a VPN if you're already in China by visiting our other related VPN blog posts.
If you're not yet in China and looking to get yourself a VPN before you get here, you're in the right place! We've put together a list that will help you pick the best VPN into China for your needs.
This selection of VPNs for use in China all offer paid subscriptions.
If you're after a free VPN you can check out our blog on the 5 best FREE VPNs for use in China.
Best VPN into China:
1. Express VPN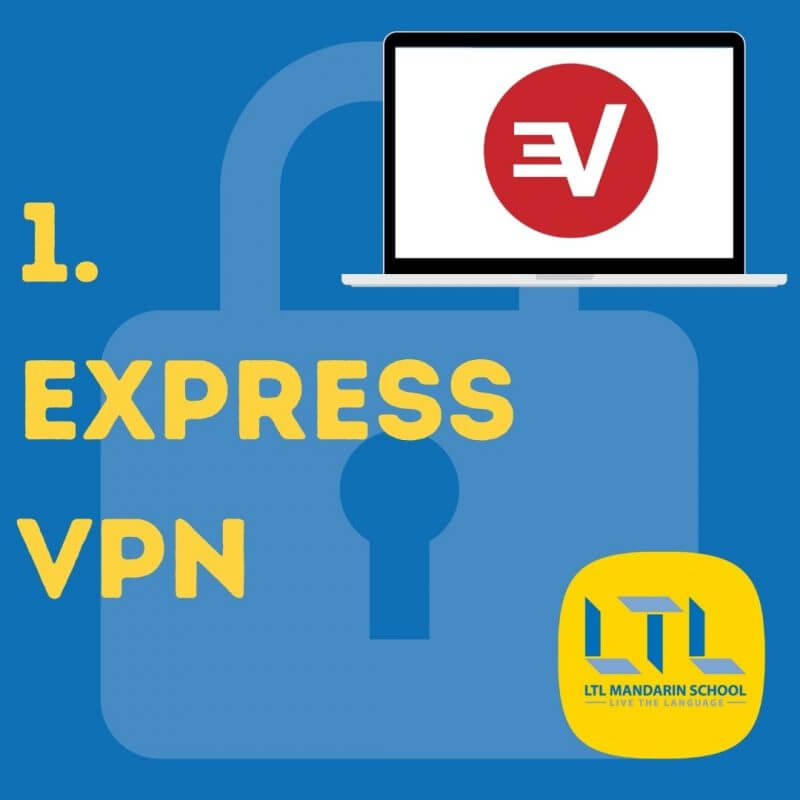 Very trusted service
24/7 Support Online
Constantly voted as a top choice for the best VPN into China
Express VPN is one of the most downloaded VPN's and commonly used in China and with good reason.
Express consistently provide a wide number of locations to connect to, and this seems to grow by the year.
Currently they boast about 150 locations from 100 countries, not a bad portfolio by any stretch.
The customer service is also 24/7 and generally of great help.
If you are hoping to watch some home comforts on Netflix or iPlayer (BBC) then you have the chance to connect to your own countries VPN location and enjoy everything you would from back home.
Express can be downloaded onto a number of devices and used simultaneously if you so wish.
In terms of the full package of speed, efficiency, reliability and user satisfaction, we think there is no better VPN into China than Express.
The only real drawback is the fact it's a little more expensive than competitor VPN's.
It then comes down to the old adage, "you get what you pay for".
In reality, providing you are in China for the foreseeable future, it's an investment well worth making. And they're currently offering customers who sign up for a 12 month subscription 35% off!
Winter 2020 UPDATE – It's worth nothing as of October 2020 Express have had a few connectivity issues. In truth, this isn't exclusive to Express. China and censorship has long been changing and a tightened grip on this has made it harder for VPN's to ensure full and smooth service. Therefore, it's worth making sure you always use the most up to date version of Express and connect to their recommended locations.
2. Nord VPN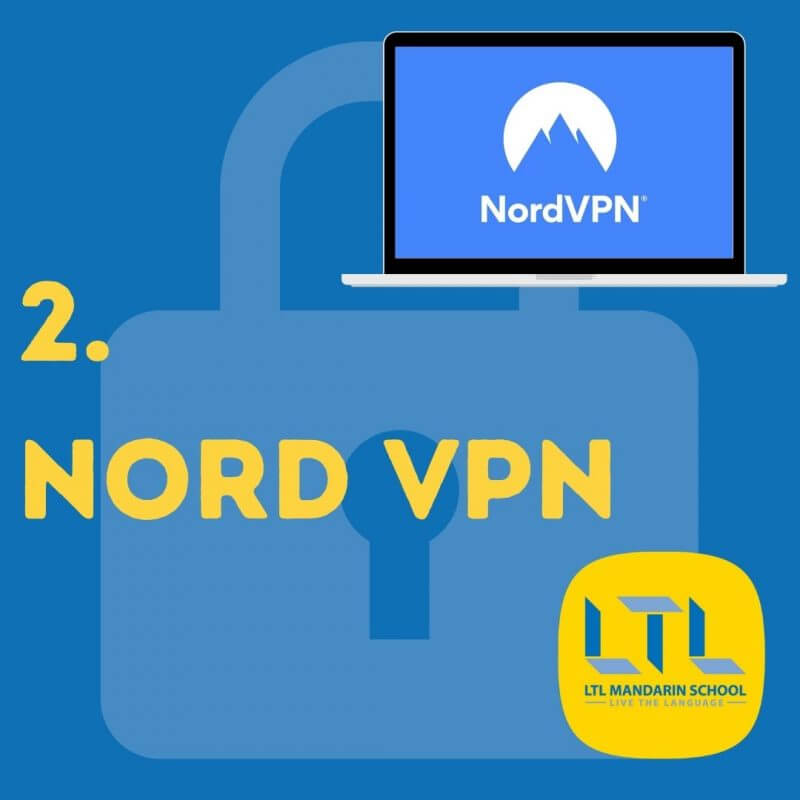 User-friendly
Good privacy – no logging policy
If privacy is a top concern, Nord VPN is perhaps the one for you.
They have a no-log policy so your browsing data is kept safe. On top of this, they also utilize military-grade security protocols.
What's more, is that you can use this VPN on multiple devices at once time. Six, to be exact!
It can be used on a variety of platforms such as Windows, Apple, Android… And is good for all of your devices (PC, laptop, mobile etc.)
The only downside to this VPN? It's perhaps not as user intuitive as Express if a fancy look is something you care about.
Due to the huge number of security features that come with Nord, it can be known to have an impact on the speed of connection from time to time also.
Sign up for Nord VPN below and get some rather sizeable discounts.
3. TunnelBear VPN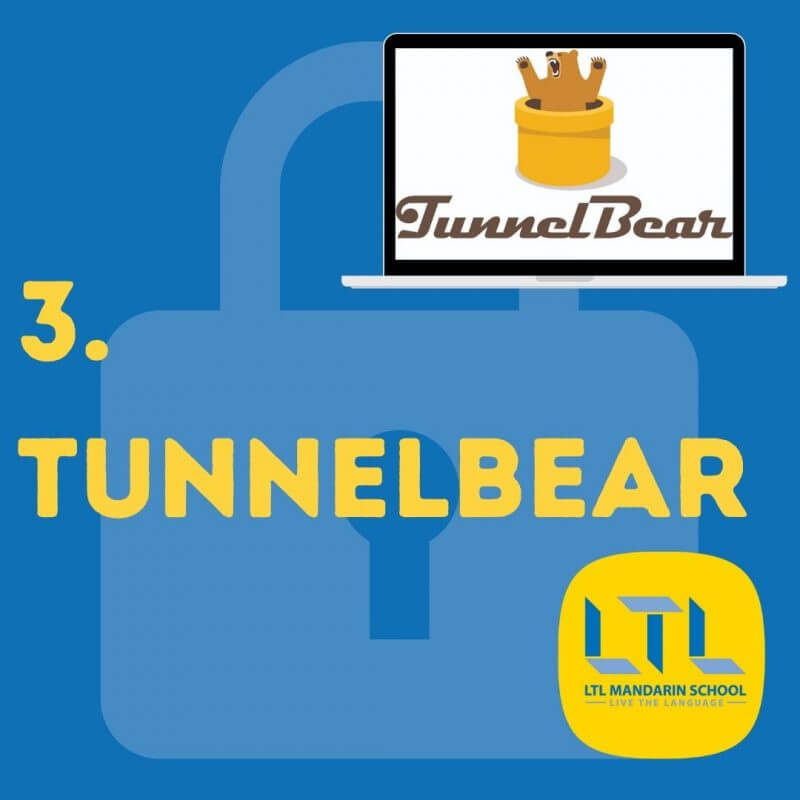 Blocks Adverts
Great for first-time users
This VPN is also on our list for best FREE VPNs.
It offers a free package which reaps all of the basic benefits of this VPN, such as the clear, user-friendly interface making it great for first-time VPN users.
Plus, there are bears everywhere which makes it somewhat joyful to use.
The free version, however, will limit you to a very small 500mb per month – so you're probably going to want to upgrade if you want to, well, do anything really.
Thankfully, the slightly below-average price means that it is affordable. Despite it being cheaper than others, it doesn't compromise on its product quality or security either!
Again, you get what you pay for. If you are on a tighter budget, and opt for the cheaper Tunnel Bear, be prepared for the occasional problem here and there.
4. Astrill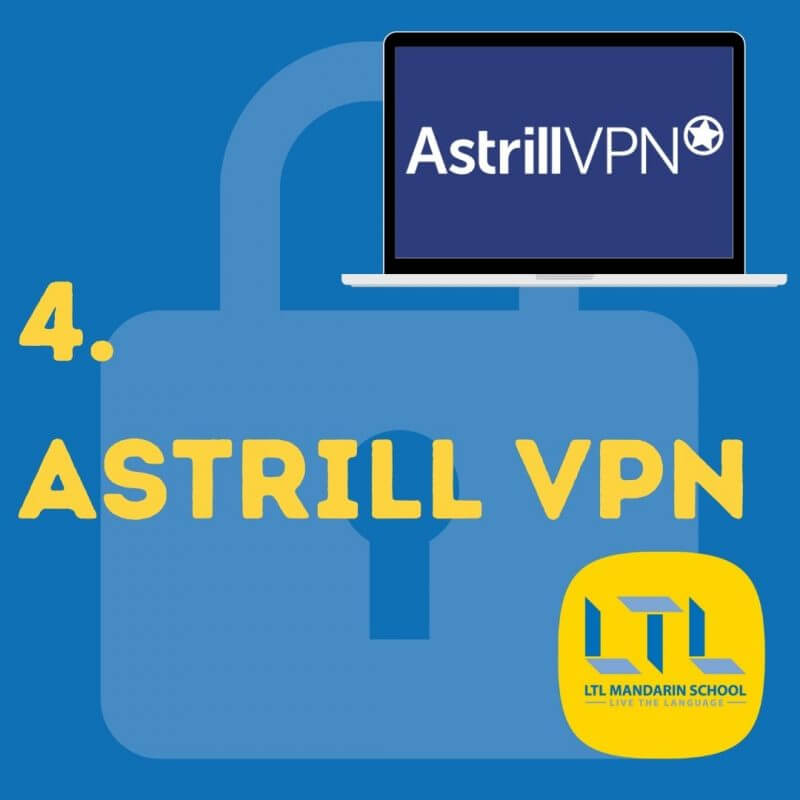 A favourite for use in China
Highest number of usable IP addresses available (89,000+)
Astrill offers a secure and quick connection.
It is a very user-friendly VPN that offers the ability to switch between locations quickly and efficiently without having to turn the VPN on and off or restart the VPN.
It shows the internet speed in a small convenient box to help you choose the quickest VPN for you.
There are also multiple VPN server options for several countries – most of them being for USA. This allows you to try multiple servers in one location and find the quickest one.
It is also optimized for use in China, making this arguably near the top in terms of best VPN into China.
It offers several services that use USA based servers that are 'China optimized', and recently it just added a new 'China Supercharged' VPN server option. We can vouch for the fact that it is, indeed, 'supercharged'.
Astrill has always been a popular choice of VPN in China. It offers less server locations than Express VPN, but its subscription packages are cheaper:
NOTE – If you want to connect on Xbox, be aware Astrill does not offer this facility.
5. HideMyAss!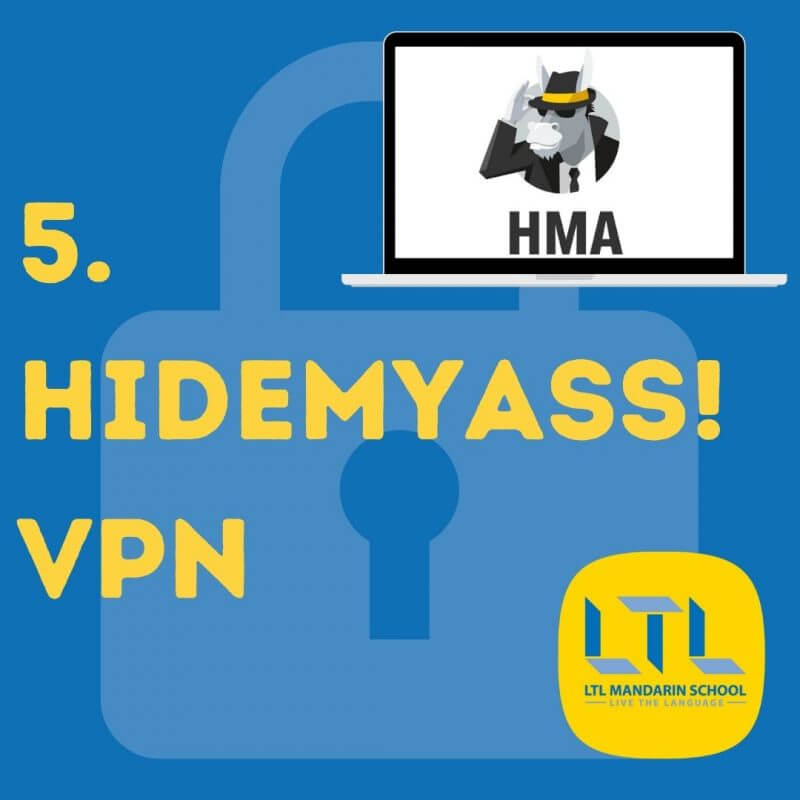 Servers all over the world
Great app interface
This makes our list as one of the best VPNs into China for its huge number of servers based all over the world, and their contact helplines available in different locations should you have any problems.
Their contact details are clearly displayed and have good customer service.
Plus, they do a free 7-day trial! Not too shabby!
6. Ivacy
Five log-in's at once
Cheaper due to being less well known
Multiple Servers
The inclusion of Ivacy might turn a few heads given the fact it doesn't make many Top 10 VPN lists but we believe otherwise given position student feedback.
See Astrill above which is not compatible with Xbox? No such problem with Ivacy who are compatible on anything Windows, MXQ Pro, X Box, PlayStation, Android, and Kodi to name a few.
Ivacy also boasts a strong pricing structure which come up cheaper than some of the bigger names in the market… so what's the catch you ask…
It doesn't work with Netflix.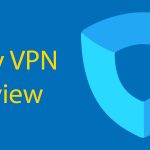 VPN Reviews – Ivacy VPN (2020-21 Update)
Ivacy VPN Review – Thankfully, our student Danny has used a VPN we've not covered in much detail before. That VPN is called Ivacy. Here's his review…
This is a game changer for foreigners in China who enjoy home comforts. Sure you can find movies and series online elsewhere but Netflix is often the go to choice.
Unfortunately with Ivacy it's not possible.
Ivacy is an "under the radar" option not many VPN review sites choose but we think, bar a few clear flaws it's actually really strong value for money and has a lot of positives.
We actually had a student write a really tidy in-depth review on Ivacy so for more about it see below:
And the Winner is…
Each VPN has something different to offer, but all of the above VPNs are very well-known and renowned VPNs – perfect for a trip to China or staying in China long term.
Pick your VPN according to what factors are important to you, and you'll be surfing your favourite sites in China in no time!
If we are hard pressed to offer an all round, full-package winner it's EXPRESS VPN.
VPN into China – FAQ's
What is a VPN?

DEFINITION – A VPN (Virtual Private Network) is a service that conceals a user's IP address, or in other words their location, providing private internet access.
What is the best VPN into China for 2022?

There are a number of contenders but Express VPN and Astrill are widely regarded as the most reliable and speedy.
Do I need a VPN to use Google in China?
Should I download a VPN before coming to China?

Ideally yes, it's much easier to set all this up before coming to China.
Can I use a VPN to change my Netflix location?

You can yes. This is a great benefit of using a VPN as it unlocks different shows depending on the location you choose.
Do I need a VPN to use Whatsapp in China?
Want more from LTL?
If you wish to hear more from LTL Mandarin School why not join our mailing list.
We give plenty of handy information on learning Chinese, useful apps to learn the language and everything going on at our LTL schools!
Fancy studying Chinese Online? Check out our amazing new Flexi class system!
Sign up below and become part of our ever-growing community!