Benefits of taking an Intensive Chinese Course in China
Why Intensive Chinese Courses are best?
Why take an Intensive Chinese Course in China? Because there is no better way to learn Chinese than intensively
Why? Let us explain…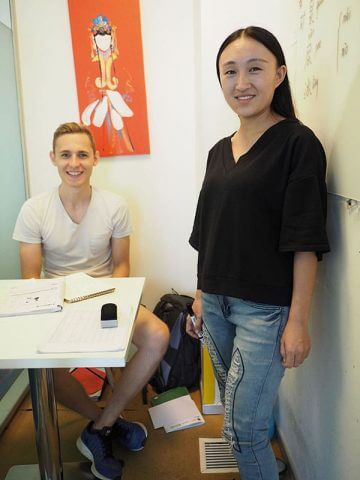 Everyone has their own preference when it comes to learning languages.
… but in truth there is no on exact "best way" to learn Chinese.
However, there are ways you can improve faster and one we strongly believe in is taking an intensive Chinese course in China.
We are often asked the question, can a student really pass the HSK6 exam after one year of studying Chinese from beginner level. The fact is you can and the proof is in the pudding.
Let our previous student, Anthea from Germany, talk you through her journey with LTL.
Taking an Intensive Chinese Course in China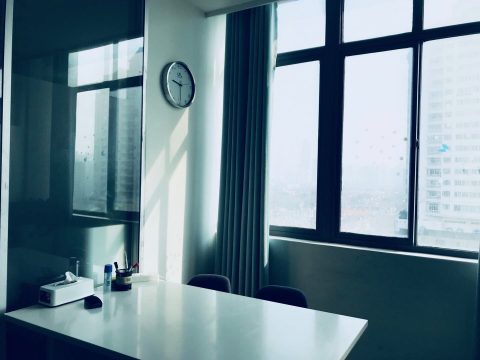 Anthea came to LTL to study an intensive Chinese course in China.
She travelled across the country and enjoyed our Multi City program in which she spent roughly one year at LTL.
Intensive Chinese and Immersion in China is the complete mixture for success when studying Chinese and we know this because we've been mentoring students on how to learn Chinese for well over a decade now.
Of course there is no right or wrong way to study, but there are things you can do to speed up your progression when studying Mandarin which apply to everyone, no matter how different your study habits may be.
Studying Mandarin intensively is the best way to get your Chinese ahead fast.
We offer courses which include up to six hours of individual Chinese classes every weekday. It's a lot of Chinese but imagine the content that can be squeezed into 30 hours of Mandarin every week. Add on to that the option to study individually and tailor classes to include exactly the sort of content you want and you get an idea of how quickly you can learn the language.
As we said before, although there are no right or wrong ways to improve your Chinese, as every individual is different, we know for a fact an intensive Chinese course in China will get you from zero to 60 in the quickest way possible.
However, there are still potential pitfalls to fall into. We've covered intensive Mandarin courses in China, in the classroom, but what happens when you set foot outdoors and meet your foreign friends or go back to your apartment/hotel full of foreigners?
Let's cross that bridge now
Intensive Chinese – How to study Chinese outside the classroom?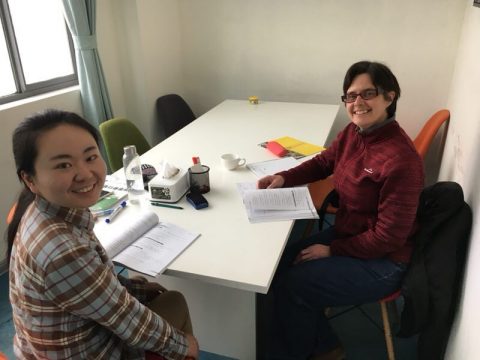 So you are enjoying your six hours of intensive Chinese classes in China everyday and you are making progress.
You step outside the classroom and you revert back to your mother tongue.
You meet friends who all speak your language, you eat foreign food, you forget some key structures and words you learned in the day just gone.
We cannot stress how common this is and how much of a pitfall it is to learning Chinese…
How do you escape from this foreign bubble?
LTL was set up because, back when we were Chinese rookies we went through the same problems. We came out the other side. We want students to progress quicker than we did.
So how to get out of the familiar foreign bubble outside of Chinese classes in China?
Why should I live with a Chinese Family in China?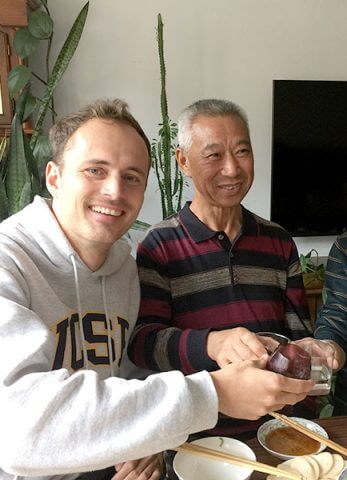 You study Mandarin everyday for six hours, this is without doubt intensive.
To then go from Intensive to Immersion is all about 24/7 interaction.
This is harder to achieve in the bigger, more international, Chinese cities but that doesn't mean it isn't possible. Beijing and Shanghai can still offer very immersive environments, it's just what you put into it and how driven you are to succeed.
A homestay in China is a great way to keep the intensive Chinese going.
For example, you've just had a good day of practice, then you go back to your Chinese family and you use what you've learned in the day. Your family are impressed with your improvement, your confidence therefore increases because you are using something new, and the snowball effect has begun.
Here are some quick benefits you'll experience for staying at a Chinese homestay:
Speak Chinese outside of school
Learn the names of some great Chinese dishes you might not otherwise find
Learn how to say day-to-day things like how to do your washing, turn the TV on, or ask why the hot water isn't working. Very useful things for the future that you may not learn elsewhere
Watch Chinese TV or movies with the Homestay family. Watching Chinese TV is a BRILLIANT way to learn Chinese. As is listening to Chinese music.
Make a new circle of Chinese friends and meet extended family
If you are lucky enough to be in China for Golden Week or Chinese New Year – you are in for a special experience.
DID YOU KNOW – For these reasons, and more, 80% of our students across all our schools opt to stay with a Chinese homestay.
Generally when people come to LTL they want to learn Chinese as quickly as possible, of course. Due to this studying as much Mandarin as possible and aiming to speak it outside of school as well as inside is a popular choice and it comes with results.
This isn't the only thing you can do outside of school to improve your Chinese.
The obvious, and one of the most effective around, is to get yourself a Chinese friend. Even better than that a Chinese boy/girlfriend!!
It's not always easy to slot into a group of Chinese friends, especially when your knowledge of the language is not on their level, but it is possible.
DID YOU KNOW – Actually, we at LTL really help you with making new Chinese friends, follow the link to see how with our connection kit.
Intensive Chinese Course in China – The results?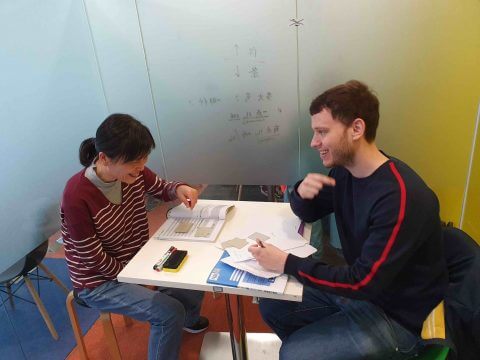 We are lucky enough to have a wonderful group of students with us in all of our schools.
The tight knit community feel of LTL Mandarin School means everyone is welcomed with open arms.
The decision to come and study Chinese in China is a big one, but it's a great one.
We want everyone to immediately feel at home despite the inevitable culture shock.
See what our students have to say about us on various websites throughout the Internet!
If you fancy a more interactive look at the LTL alumni's thoughts on their Chinese progression then visit our YouTube Channel. We have a host of video interviews with current and previous students who discuss their Mandarin progression.
Intensive Chinese Course in China – FAQ's
Is it quicker to learn Chinese in China than learning Chinese abroad?
Although we'd never tell anyone to not study Chinese outside of China, it's clear and obvious that studying Chinese in China is the best way to learn Chinese.

Immersing yourself is the most important thing you can do when studying Chinese. You will see far more progress, far quicker.
Does living with a Chinese family also speed up my Chinese?
Yes it will. Imagine going to a Chinese class and then after class spending all evening with foreigners just speaking English.

Your mind starts to revert to what you are comfortable with. Learning Chinese intensively should provide you with plenty of "uncomfortable moments". These are the moments that will define your success with Chinese and living with a Chinese family is an amazing way to do that, super fast!
Is studying Chinese for six hours per day too much?
Six hours of Chinese study, although is certainly intensive, will give you a great platform in which to build on with your Chinese.

It's intense, and can be tiring, but we certainly wouldn't say it's too much given the history of our students success and feedback.
Can I still learn Chinese fast in a group class?
Learning Chinese is best done 1-on-1 but of course, studying Chinese in a group (the smaller the better) will still see you make good progress if you make it a part of your life everyday.

It's hard to make quick progress with just a few lessons here and there, it needs to become a commitment in your life.
Want more from LTL?
If you wish to hear more from LTL Mandarin School why not join our mailing list. We give plenty of handy information on learning Chinese, useful apps to learn the language and everything going on at our LTL schools! Sign up below and become part of our ever growing community!