HSK Exam Preparation (for 2022) // Tips You Have To Follow
HSK Preparation Tips You Need To Follow To Succeed
The HSK language exam can be slightly different to other language exams you may have taken.
Exams can be stressful but our students have a 95% HSK Exam pass rate. We share the secrets to success with the HSK.
In order to get prepared and have the most efficient revision time, we sat down with our expert teaching team, to help structure your study sessions and put the odds in your favour to achieve the highest possible scores.
Here are the team's top tips along with some other key HSK info you need to know.
HSK Prep Tip #1 – Vocabulary

HSK Prep Tip #2 – Exercises

HSK Prep Tip #3 – Grammar

HSK Prep Tip #4 – Make a Plan

HSK Prep Tip #5 – Practice in Real Time

HSK Prep Tip #6 – Use Apps

HSK Prep Tip #7 – Practice with a Dedicated Teacher
HSK Preparation Tip #1 – Vocabulary
Vocabulary is essential to any language exam so it is arguably the most important thing to study and understand.
As there is no English in the test, understanding the vocabulary means understanding the instructions, questions and answers.
The amount of Hanzi you have to learn varies according to the level you choose.
There are:
There are several lists of all the vocabulary needed to know for your HSK available online and at LTL.
These lists vary with/without the pinyin or with/without the English translations. You can also buy study books made for the HSK exam eg. "HSK 考试大纲" (kǎoshì dàgāng) for the vocabulary, which exists for each level.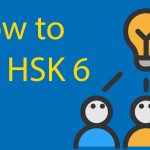 How to Pass HSK 6 📚 Ten Tips to Win at the HSK
Our students have a 95% pass rate when it comes to HSK Exams so you'd think we know best! One of our successful HSK 6 students Kathryn, reveals the secrets.
HSK Preparation Tip #2 – Exercises
When preparing for your exam with your teacher it is advised to focus on the exercises that use the vocabulary from the list.
For example, write a small text, create complex sentences, describe a picture, fill in the blank etc.
If you don't have a teacher to practice with ask a Chinese friend to help you correct your practiced exercises.
There are also multiple websites and apps that can connect you with a Chinese friend/pen pal from around the world.
HSK Preparation Tip #3 – Grammar
Hanzi, hanzi, hanzi… learning them is great but knowing how to use them is even better.
Grammar is important when learning a language as it implies fluency and proficiency when speaking/writing the language.
Learning as much grammar as possible will help you through your exam as it helps you understand the questions posed.
In the HSK exam there are also questions where you have to construct sentences from multiple choices and this is where grammar is essential.
"汉语口语速成入门下" (hànyǔ kǒuyǔ sùchéng rùmén xià) is an exercise book that LTL recommends as it focuses on studying the Chinese grammar.
It is also available at every HSK level.
HSK Preparation Tip #4 – Make a plan/schedule
Most people start studying for their HSK about a month or so in advance of the exam date and make a study schedule.
The HSK exam is divided into 3 main parts: listening, reading and writing.
So it is advised to divide your time accordingly to the weighting of each part e.g. If listening is worth 20% of your exam allocate 20% of your time to listening practice.
Don't only plan day by day study.
Tt is advised to plan your study in blocks as is it hard to get into a rhythm when switching between different focuses e.g. the first two weeks would be for learning the vocabulary, third week for the listening part, fourth week for the reading part, fifth week for writing part etc.
HSK Preparation Tip #5 – Practice in Real Time
In order to have ideal studying conditions it is advised to create exam conditions when practicing.
Which means when practicing exercises give yourself allocated time limits and don't use a dictionary just as in the final exam.
"HSK 真题集" (zhēntí jí) is a preparation book for HSK that contains previous HSK exams from the past few years. It is ideal to practice and attempt to take the real exam giving yourself an idea of the test.
HSK Preparation Tip #6 – Use Apps
Apps are all the rage, and you can use them to help pass the HSK.
We've written a shed load of app reviews with thanks to our Marketing team.
One I would recommend is HSK Online, we wrote a review and made a video about it. Check them out. It's a great tool for passing the HSK.
HSK Preparation Tip #7 – Practice with a Dedicated Teacher
Be sure to have yourself a proper, certified teacher in preparation for the HSK to give yourself the best chance to pass.
You can get yourself one at one of our schools or even Online so you don't have to leave your own home with our dedicated HSK online courses.
How is the HSK Exam Marked?
HSK 1 & 2 has 2 sections while HSK 3 – 6 has 3.
Each section of the exam is worth a total of 100 marks. Questions are worth a different amount of marks throughout the levels of the HSK exams.
For example in HSK 1 listening there are 20 questions worth 100 marks hence each questions is worth 5 marks.
Another example of this is when sections of the exam are divided into further parts such as the HSK writing section.
Part 1 of the writing has 5 questions worth a total of 60 marks (12 marks per question) while part 2 also has 5 questions worth 40 marks (8 marks per question).
You will be told about the weighting of the marks before you start them.
The newer HSK exams are now set out in a way that you don't need to pass every part of the exam.
Just as long as you pass the overall exam (even if you fail sections) you will pass. This gives you an advantage.
The Writing Sections
A sound understanding of the writing section is required to give you the greatest chance in passing the HSK exam as it is worth 33% of the exam but also each writing section has a different lay out.
HSK 1 and 2 have no writing section.
HSK 3, 4 & 5's part 1 section of the writing are somewhat similar. The most important thing to remember when undertaking the writing section in the HSK exam is that any question left blank will be awarded zero marks hence its ideal to fill every question.
Even if you have incorrect sentence structure or wrong characters you may be eligible for a lower band of marks instead of zero.
However, if sentence order is correct but you use too many/not enough words or a few incorrect characters you may be eligible for the middle band of marks.
The high mark band is available to students whom display strong grammar, correct characters and provide an appropriate response to the question.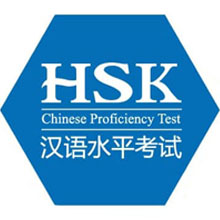 HSK 3 – part 2 of the writing section is simply writing characters. Left blank and it will be worth zero marks while on the other hand if the Character is incorrect but similar you may still get the middle bank of marks.
HSK 4 – part 2 of the writing section is making sentences according to pictures. Similarly to the part 1 marking scheme of bands a higher proficiency of one's language skills will allow them to gain higher marks.
HSK 5 – part 2 is to write two pieces of creative writing around 80 characters long. For the first piece you are given 5 words to work with and incorporate into your response. As for the second piece you are given a picture and you have to write a story about it. Remember to be eligible for the higher bands you HAVE to use the source material and not just discuss the picture but to actually tell a story through the picture.
HSK 6 – only has 1 part for their writing section and it is 1 question worth 100 marks. You will be given a long article to read and after 10 minutes it will be taken away. After that you will need to write a 400 character summary of the story.
HSK Exam Timings
Here is a breakdown for each HSK Exam, the length of the exam and how they are broken down per section.
| HSK Level | Listening | Reading | Writing | Extra Listening Time | Total Time |
| --- | --- | --- | --- | --- | --- |
| HSK 1 | 20 Questions / 15 minutes | 20 Questions / 15 minutes | N/A | 3 minutes | 35 minutes |
| HSK 2 | 35 Questions / 25 minutes | 25 Questions / 25 minutes | N/A | 3 minutes | 50 minutes |
| HSK 3 | 40 Questions / 35 minutes | 30 Questions / 30 minutes | 10 questions / 15 minutes | 5 minutes | 1 hour 25 minutes |
| HSK 4 | 45 Questions / 30 minutes | 40 Questions / 40 minutes | 15 questions / 25 minutes | 5 minutes | 1 hour 40 minutes |
| HSK 5 | 45 Questions / 30 minutes | 45 Questions / 45 minutes | 10 Questions/ 40 minutes | 5 minutes | 2 hours |
| HSK 6 | 50 Questions / 35 minutes | 50 Questions / 50 minutes | 1 Question/ 45 minutes | 5 minutes | 2 hours 15 minutes |
Once the listening part has finished in your exam you use your extra time to look over your answers as once you have finished them you can not go back and repeat them.
The set times are important as you can not finish a part early.
However written exams vary due to the standards of the teachers/instructors of the exam.
The HSK guidelines extensively state that you can only do a certain part once but you may have a more lenient teacher/instructor whom may lax the rules to a varying degree.
Additional ways to increase success on your HSK is additional practise outside the scope of the HSK syllabus and using Chinese Social Media, watching cartoons in Chinese or even exposing yourself to Chinese culture by engaging with Chinese literature and the way of thinking.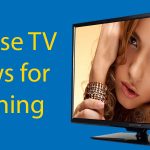 14 Chinese TV Shows for Practicing Your Chinese
The Very Best Chinese TV Shows to Learn Chinese When it comes to learning Chinese, Chinese TV shows is a huge resource. How many times have you complained that you can read or write Chinese okay (which is no small…
For more information about the HSK exam, prices and dates visit our HSK Exam page.
HSK Exam // FAQ's
Is the HSK changing in 2022?

Yes HSK will change from 6 levels to 9.

To find out more check out our post about the New HSK.
Which HSK Exams include Pinyin?

Only HSK Exams 1 and 2 include Pinyin, the rest include only Chinese characters.
Do HSK Exams vary in length?

Yes, the harder the HSK, the longer the exam.

HSK 1 runs for 35 minutes, whereas the HSK 6 runs for 2 hours and 15 minutes.
Want more from LTL?
If you wish to hear more from LTL Mandarin School why not join our mailing list.
We give plenty of handy information on learning Chinese, useful apps to learn the language and everything going on at our LTL schools!
Sign up below and become part of our ever growing community!