HSK vs TOCFL || Which Chinese Language Test Should I Take?
HSK vs TOCFL || A Comparison From Someone Who Has Done Both
So the HSK or the TOCFL… What's the difference? 
Well, the main difference is that TOCFL is useful if you're in Taiwan, and the HSK is useful if you're in China (or anywhere else apart from Taiwan, for that matter).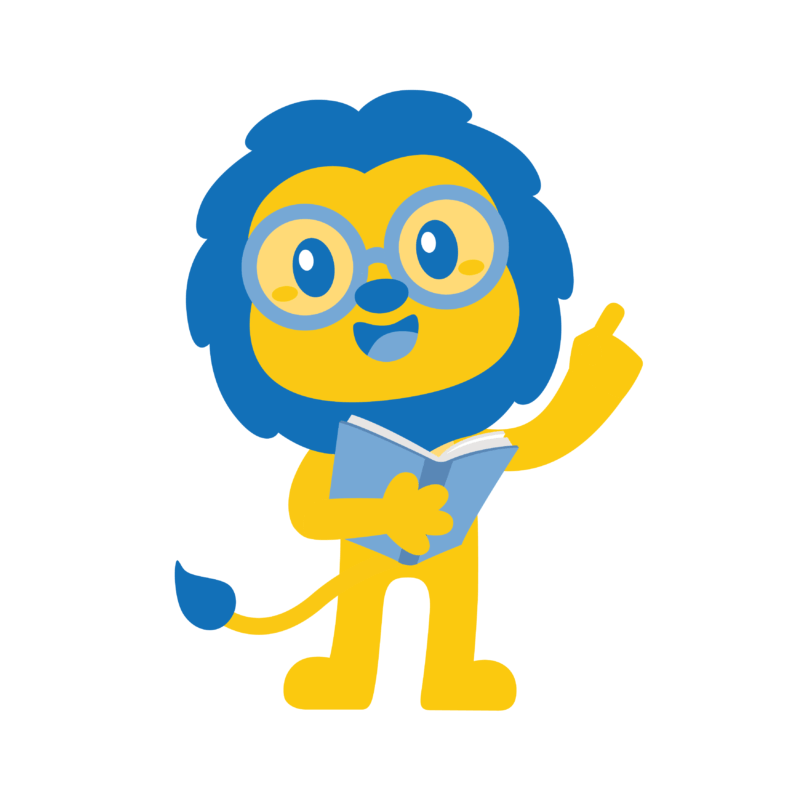 For any Chinese language learner, depending on where you learnt Chinese, you probably will have heard of either the HSK or the TOCFL.
Generally, if you learnt Chinese in mainland China or abroad, you will know the HSK. If you learnt Chinese in Taiwan, it'll be the TOCFL. 
These exams are both tests of Chinese as a foreign language.
And whilst they both deal with the same language (Mandarin Chinese), there are some big differences. Which we'll be exploring today! 
Nevertheless, they are both important language qualifications that you need to know about if you're studying Chinese.
So before we get into the comparisons and some more detailed information on how to apply, prepare for, and pass the TOCFL, we're going to give you a bit of an introduction on each of the tests. 
HSK vs TOCFL || HSK Introduction

HSK vs TOCFL || TOCFL Introduction

HSK vs TOCFL || Differences

HSK vs TOCFL || Similarities

HSK vs TOCFL || Taking the TOCFL

HSK vs TOCFL || Study For TOCFL

HSK vs TOCFL || Passing the TOCFL

HSK vs TOCFL || FAQs
---
HSK vs TOCFL || HSK Introduction
The HSK is Hanyu Shipping Kaoshi 漢語水平考試. It is mainland China's qualification of Mandarin Chinese language ability.
DID YOU KNOW || Previously, it was divided into 6 levels. Now, the new HSK divides it into 9 levels.
The new HSK 9 levels test has been in planning for some years and has only very recently started to be implemented.
I took the HSK when it was 6 levels and level 6 was the highest; so throughout this blog, the main comparison will be in terms of the old HSK which is currently being faded out. 
You will need the HSK qualification to study at a Chinese university or to prove your Chinese language ability globally.
The levels start out from beginner (level 1) to advanced (level 9).
This is the number of words you need to know to pass each level (with a comparison to the old HSK to show you the difference).
| Level | New HSK | Current HSK |
| --- | --- | --- |
| HSK 1 | 500 | 150 |
| HSK 2 | 1,272 | 300 |
| HSK 3 | 2,245 | 600 |
| HSK 4 | 3,245 | 1,200 |
| HSK 5 | 4,316 | 2,500 |
| HSK 6 | 5,456 | 5,000 |
| HSK 7 | 11,092 (TBC) | – |
| HSK 8 | 11,092 (TBC) | – |
| HSK 9 | 11,092 (TBC) | – |
There are two tests.
The main test is the reading, writing, and listening test (HSK).
You can then also take a speaking test if needed (which is called the HSKK). See more on that with our video guide below, or read our blog – HSK vs HSKK.
HSK vs TOCFL || TOCFL Introduction
The TOCFL is the Test of Chinese as a Foreign Language 華語文能力測驗考試.
It is the Taiwan qualification for Mandarin Chinese language ability.
Like the HSK, it is also divided into 6 levels (although these levels don't quite match up, as we'll explore below).
Whilst the TOCFL may be internationally recognised, it's not as ubiquitous as the HSK which is more well-known.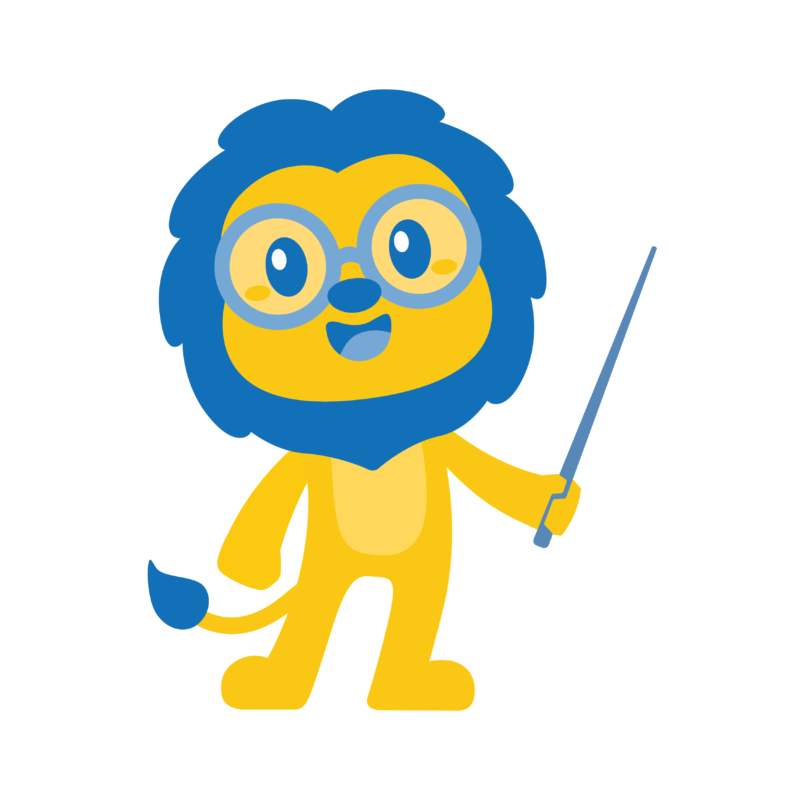 The levels are organised into three categories:
Band A (Levels 1 & 2)
Band B (Levels 3 & 4)
Band C (Levels 5 & 6)
There are three tests. The main test is the listening and writing test.
For the TOCFL test, you can choose either to take the exact level of the test (i.e. sign up to Level 4), or you can opt for the Computer Adaptive test.
This test is done entirely on a computer and includes reading comprehension and listening.
The questions start off easy and get harder or adapt to your level. By the end of the test, if you answer enough questions, then the computer will have tested your grade accordingly and you actually get your grade straight away once the test is completed.
Although you should note that this is not the official result – there is a possibility it can change, so you should wait for your certificate. 
There is also a speaking and writing test you can choose to take if needed.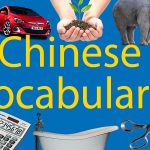 500+ Chinese Vocabulary 📚Your Complete List
Chinese Vocabulary: Food, Shopping, Colors, Numbers, Sports and MORE! Learn from over 50 categories of Chinese Vocabulary to get by in China.
HSK vs TOCFL || Differences
There are a number of differences between the HSK and the TOCFL – let's take a look at some now.
Mainland China + Taiwan 
HSK is the Chinese language exam recognised in China and internationally.
TOCFL is the Chinese language exam recognised in Taiwan.
My HSK 6 certificate was not recognised by my university in Taiwan and I was forced to take the TOCFL exam when I arrived. 
Simplified vs Traditional 
HSK uses simplified characters. There is no way to select traditional characters.
TOCFL uses traditional characters.
I read online that you can pick between traditional and simplified characters for TOCFL.
In my experience I really do not remember seeing an area where you can select this at registration.
At least, there is definitely no place to choose this on the day of the test. It should be selected at registration! Therefore, when taking the TOCFL, presume it will be traditional characters. And study accordingly!
A note on traditional vs. simplified characters.
Are traditional characters really that much tougher? Is there any point in studying traditional characters?
Honestly, I learnt mandarin Chinese first in simplified characters (although I knew some traditional beforehand from learning Japanese).
I never thought there was much point in learning traditional characters, and always thought they were pretty exclusive.
Why doesn't Taiwan and Hong Kong just use simplified, that are a lot more accessible to the wider population?
Now I've moved to Taiwan… I feel a bit differently. Traditional characters often make a lot more sense.
Since Chinese characters often have logic behind them and represent meaning, a lot of that meaning is lost in simplified characters.
For example, the character for 'love' (ai) in simplified characters loses the 'heart' radical; 愛 vs 爱… love in simplified characters has no heart…!
Either way, if you are considering learning traditional then why not.
They may look complicated but once you start, then it will become natural quickly.
It took me only about a month or two to feel comfortable with traditional characters.
You'll find that most changes are with radicals that change in every character, so once you understand that part in traditional compared with simplified, you can recognise it in every other character, too!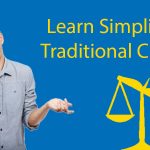 Simplified or Traditional Chinese? Which One Is Right For Me in 2023?
Simplified Chinese vs Traditional Chinese 🤔 This will depend on your goals and where you want to study or live. Let's help you decide.
Easy vs Hard Levels
These next couple of sections are on the difficulty level and grading.
Obviously, depending on the level, depends on how difficult the test will be. 
Generally speaking the TOCFL test is harder. I think that's mainly to do with its stricter and higher-level grading system more than anything else. 
I found the HSK difficult in terms of the skills needed.
For the HSK 6, for example, you have to be able to spot mistakes in the language, as well as various other skills.
You also must complete a written exercise. It's a good idea to spend a lot of time on HSK exam skill preparation. 
The HSK also includes more technical vocabulary as well as some more complicated Chengyu and traditional language that you just have to learn off-by-heart, especially in the higher levels you go. 
For the TOCFL, the preparation is not so complicated and the vocabulary is not super technical.
You don't have to 'learn how to pass the exam' so much but it's more language-skill-focused.
Generally, a little preparation and understanding of how the exam works are enough to prepare you for exam skills. And for the rest, you can let your language skills do the talking! 
High vs Low-Level Grading
Both TOCFL and HSK have 6 levels (although the new HSK now has 9).
However, these levels don't match up to each other and don't match up to other international standards. 
The TOCFL matches up to the CEFR European framework pretty exactly. Level 1 is A1, Level 2 is A2, and so on until Level 6 and C2. 
The HSK old exam had 6 levels. These were Levels 1 – 6. However, level 6, the highest level, was much more similar to a kind of B2/C1 level (depending on what score you got).
The new HSK, however, has 9 levels. 
Therefore, although I found the HSK exam harder with more advanced exam techniques, phrases and 'Chengyu' you should learn, it is actually easier to get a higher grade than the TOCFL which marks much more harshly but has an easier to prepare for exam. 
Overall, therefore, the TOCFL is harder. 
I did the HSK 6 one year before I came to Taiwan. I took the TOCFL a couple of months after studying traditional characters and being in Taiwan, and I ended up with a Level 3 TOCFL qualification.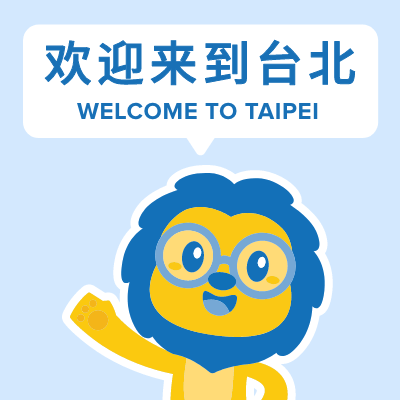 I did the computer adaptive test that should tell you your level, as opposed to a specific level test.
Whilst I'm not a super cocky person, I kind of refuse to believe that I can pass the HSK 6 and only achieve TOCFL Level 3.
I genuinely think that some of that is just me being unprepared and not in the right mindset on the day of the test.
Level 3 is the first level of intermediate and, if you compare it to the HSK level 3, is something I could do in my first few months of learning Chinese (3 years ago…).
Nevertheless, it is generally accepted that the TOCFL is harder. Once I leave Taiwan, I'll do the TOCFL again and see if I can improve my Level 3 mark…
Essay Writing vs No Essay Writing 
In the HSK, you will be required to write a small essay or passage as part of the main test.
The type of questions and answers you give varies according to the HSK level.
For example, it might be a simple reading comprehension exercise, or, as in HSK 6, you will be required to do a written summary of a passage you've just read. 
Whilst the comprehension was fine, remembering everything in order to summarise it was pretty tough, as the passage disappears before you're required to write!
In the TOCFL there is no writing in the reading/listening main test part.
In fact, throughout the test, it is simply a matter of selecting the right answer.
There is no actual use of the language yourself, which I found to be a bit bizarre and a bit too simplistic.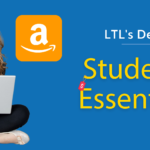 32 Items to Buy (in 2022) to Make Your Language Learning More Comfortable
Create the cosiest study/workplace with our list of study essentials from Amazon, including many items to help make your home office more motivating.
HSK vs TOCFL || Similarities
Let's take a look at the other side of the coin and see how similar the TOCFL and HSK tests are.
Mandarin Chinese
They're both tests of mandarin Chinese, of course!
Official Qualifications
Both of these tests are official Chinese language qualifications.
Minimal Tests Abroad
Whilst the HSK has more tests abroad than the TOCFL, they're both pretty tricky to find a date and location to do abroad.
If possible, for both the TOCFL and HSK, I'd recommend doing them in either mainland China or Taiwan. 
Awful Websites
Honestly, both of these have really awful online interfaces that make you feel like you're visiting a website in the 1990s and are surely about to be scammed out of all your credit card details.
You're not, so don't worry.
But both of these websites have equally awful and outdated interfaces (actually they're really similar for some reason) that you gave to contend with. 
Like, flashing neon lights and boxes that move across the screen and everything. 
Weird.
HSK vs TOCFL || Taking The TOCFL
So if you're after taking the TOCFL, what are the steps you want to take?
The next few sections guide you through how to apply to take the TOCFL, how to prepare, and ultimately – how to pass! 
Step 1
Firstly, you need to find out when and where a test will take place. If you're in Taiwan, this will be fairly regular.
Although, not as regularly as the HSK happens once a month.
The TOCFL test application period is pretty short and also places get filled up pretty quickly.
Step 2
Make sure you know in advance when applications for the test open and you know where and which type of test, so that as soon as the tests open for application, you can sign up and pay for it! 
When I signed up for the computerised adaptive test there was only one area available in Taipei (inconvenient considering I live in Tainan) and most of the slots were already taken (just one hour after opening). 
Other major cities will have tests too. You can check out the timetable on their website.
Step 3
Make sure to create an account online before the tests open so that it's easier to apply when you need to be quick!
It is in this area online that you will receive your exam marks. 
HSK vs TOCFL || Study For TOCFL
It's up to you how you want to study for the TOCFL, but preparation is paramount.
I used the Course in Contemporary Chinese language books as well as preparing with things such as immersing myself as much as possible.
TOP TIP || I'd listen to Taiwanese music, read Taiwanese news every morning, and try to use it in daily life as much as possible. 
No matter how good your language skill is, however, you still need to understand the different questions that may crop up and prepare for how to answer them.
Although this kind of exam technique preparation is arguably more important for the HSK, it is still important for the TOCFL too. 
Of course, you could also consider getting a Chinese language teacher to help you to prepare both for the exam and exam skills, and also to give your Chinese language ability that extra boost.
LTL have teachers available exactly for TOCFL preparation.
If you're after passing, consider getting a few lessons to give you that extra push needed and ensure you can pass the TOCFL.
HSK vs TOCFL || Passing the TOCFL
How to pass the TOCFL? 
Well, that's up to how much work you put in… 
It's all down to preparation. There's no way you can rock up on the day and just take it.
I passed the HSK 6 (when that was the highest level) and still got a pretty low mark on the TOCFL.
I put it down to a bad day, and also a lack of preparation. Before I took the test, I didn't think I needed to prepare at all.
I ended up having more time than I thought so dedicated a couple of hours a day to study and preparation over about 1 month – but it still wasn't enough. 
Make sure to prepare both your language skills and exam technique.
Familiarise yourself with the questions and types of questions you might get. Otherwise, on the day, you may find yourself underprepared. 
Make sure to also make use of the past papers and practice papers online. I couldn't find a way to practice the computerised adaptive test online. But there are various papers you can try to check you can generally pass your level. 
---
We hope this guide to the TOCFL and HSK was useful for you.
Have you taken either (or both) of these exams? Why not tell us in the comments below about your experience – or ask us any questions if you have any.
HSK vs TOCFL || FAQs
Can I take the TOCFL abroad? 

Yes, but there are fewer test facilities than the HSK. 
Which one is easier, HSK or TOCFL?

According to levels, TOCFL is easier. But this may change due to the new HSK levels. 
Should I take the HSK or TOCFL?
Can I use the HSK in Taiwan?

Generally, in Taiwan only the TOCFL is accepted.

It depends on what you need it for though and who is requiring it.
Can I use the TOCFL in mainland China?

Generally in mainland China HSK is required.
Want more from LTL?
Want to learn Chinese from the comfort of you own home? Then our 24/7 Online Chinese lessons might be the thing for you.
We offer a 7 day free trial to all new online students where you can study Mandarin 24/7.
Come and check it out free of charge and see what you think!
If you wish to hear more from LTL Mandarin School why not join our mailing list.