My First Month in Beijing – How Did Thomas Cope?
Studying Chinese – My First Month in Beijing at LTL
Studying Mandarin had always been a dream of mine.
I have always found the Chinese culture so exciting and interesting, plus, I have some good Chinese school friends who I'd always wanted to talk to in their native tongue and understand what they were saying when they would talk in class and laugh.
Similarly, with aspirations to go into the Department of Foreign affairs and Trade, learning Asian languages was a must for an Australian such as myself.
Living abroad had never been a problem for me, when I was 15 I did a 6 month school exchange in Japan, so going to live in China for 6 months never phased me as a challenge.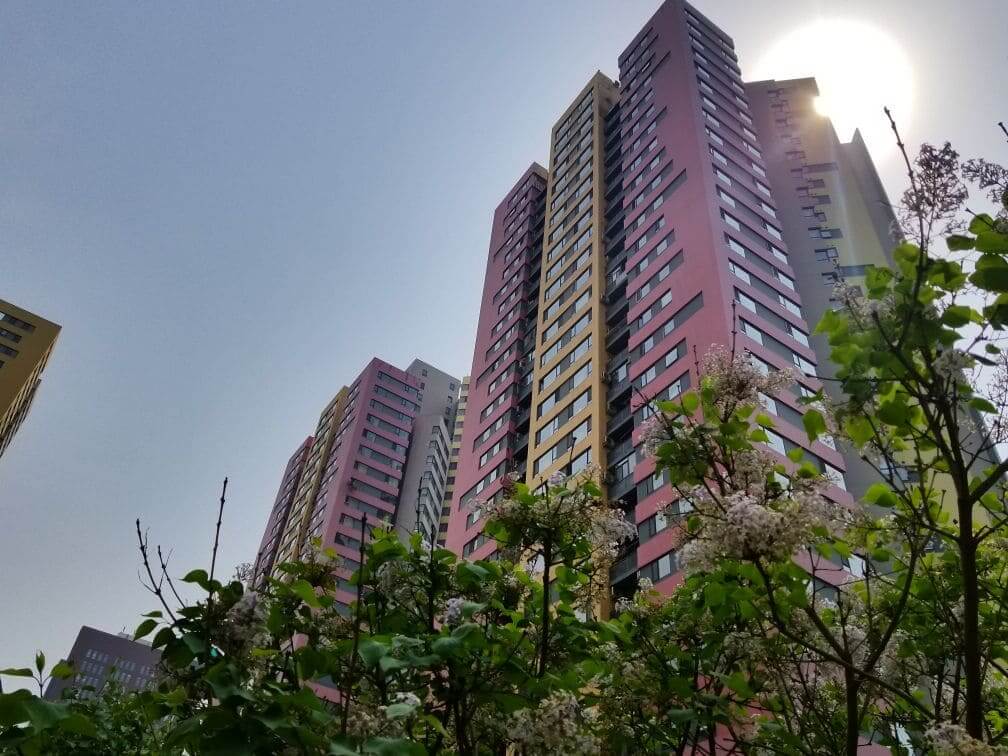 I had decided to do the Shared apartment option offered by LTL because I had already done a homestay when I had lived in Japan.
Also, I thought it would be fun to live by myself (I am only 18, so anything outside of home is considered fun).
The hardest part for me was actually before leaving, with many people asking me questions like, "Are you excited/worried to go?" or "What are you going to be doing in China?"
Answering these questions 5 times a day for 2 months before I left became very irritating, which made getting on the plane even easier.
Similarly to the build-up of my trip to Japan, I pushed away the idea of leaving home until the very last minute (typical of a teenage male!).
On the way to the airport, even when getting into the check in, I was care free. However, as the dreaded departure sign came close it started to hit me.
Saying goodbye to my family and friends was the hardest part, hugging and saying "I love you" was agonising, as leaving for China became a sudden reality.
As I approached immigration, the realisation that I was to be on my own for 6 months finally hit me.
However, after the security check I had already got into a more determined mindset, "there is no turning back, let's do this and let's do it well" are the words I kept saying in my head.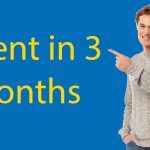 Benny Lewis (Fluent in 3 Months) – How Far Did He Get?
Benny Lewis runs Fluent in 3 Months. He came to LTL to study Chinese but could he really get fluent in three months of Mandarin study? Find out first!
Arriving in Beijing
In my first 24 hours in Bejing I didn't see a single 外国人 (waiguoren, foreigner) but on my first day of school at LTL I was greeted with many foreign faces.
The new students had come from all around the world: Germany, Sweden, Norway, the UK, Netherlands, and Denmark.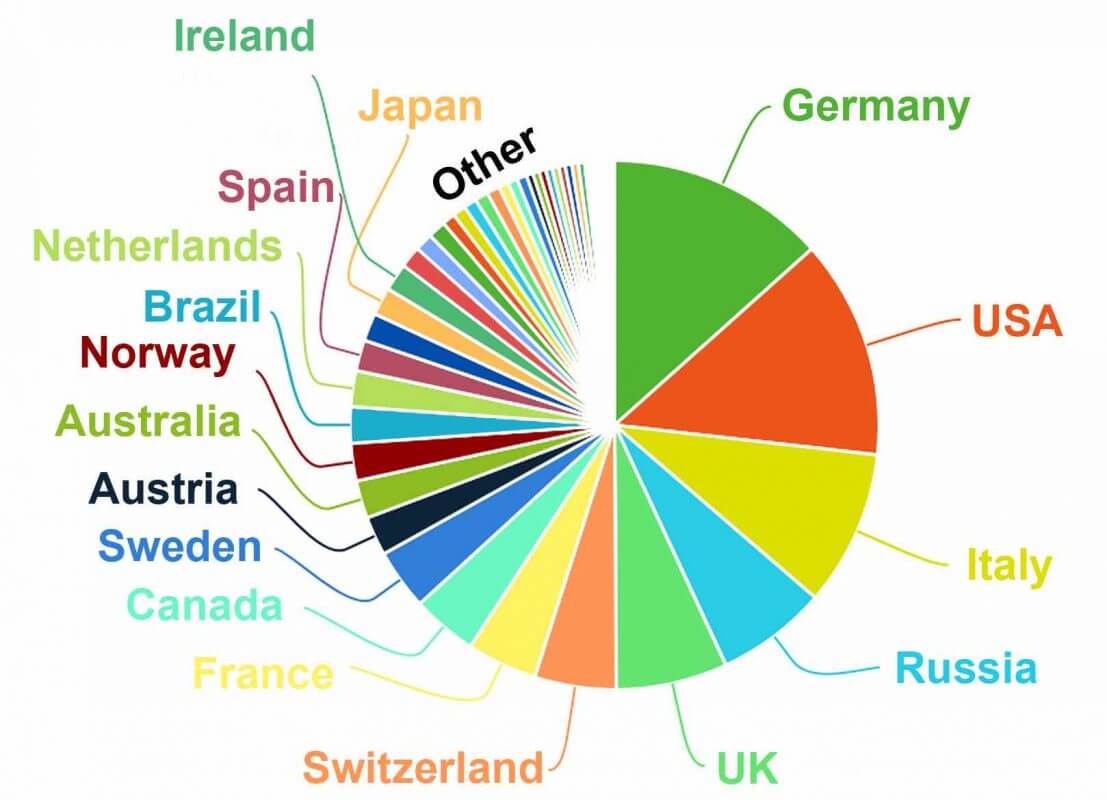 I would be in a class with Chelsea the Norwegian, Jonas the Dane and Charlie from the Motherland (UK).
All of us hadn't studied Mandarin before but quickly our skills progressed over the following month.
By the end of the first month we could all structure sentences that made sense.
Charlie especially liked constructing sentences with odd meanings that would send our speaking teacher Sophie into hysterical laughter, she particularly liked…
"I have three wives, would you like to buy one?".
The first week was probably the most exhausting as learning a new foreign language consumes a lot of energy.
Thankfully the school had put together a lot of student events such as lunches, dinners and sightseeing that made using my new Mandarin skills enjoyable.
My favourite was going to the karaoke (KTV in China) which had been a previous favourite of mine in Japan.
Also, we had unlimited beer for 50 RMB so everyone was pretty merry and this made the karaoke even more fun.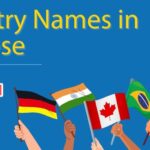 94 Countries in Chinese 🌏 What Are Their Literal Translations?
Discover how to say 94 country names in Chinese and what the literal translations are. There are some funny ones!
What was the Best Part about Going to LTL?
What I found most comforting about going to a language school in Beijing is that most people had similar interests as me.
You won't find many close minded foreigners in China.
People have come from all around the world to live in Beijing for a reason.
Often talks about international relations, politics, linguistics or cultural differences start in the school and everyone can get involved.
Being in a class with all Europeans talking about the EU was an enjoyable activity and our teacher would also give her opinion and talk about the political landscape in China as well.
Hard Parts of Beijing?
Personally, the hardest thing about living in Beijing was the difference between western and Chinese public manners.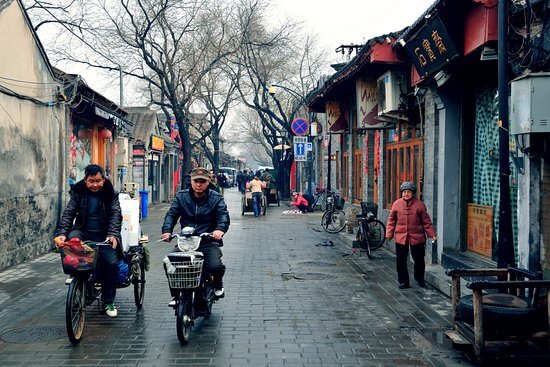 Spitting on the street only phased me the first day, but still the sounds after a month get on my nerves.
By the end of the second week I had decided, 'if you can't beat them, join them' and so I left my western manners behind and adopted the Chinese cultural actions.
I remember a Chinese person at a house party told me,
"There are one and a half billion people in China, if you are going to wait in a line, you will be waiting the rest of your life, you need to push."
I have lived by those morals and I haven't had to wait for another train since.
How About the Food?
By far my favourite part about living in China over the last month has been the food.
Beijing has a wide range of food on offer from every part of China and every corner of the globe.
I could actually complete Kaiser Wilhelm's II idea of "Paris for lunch, St. Petersburg for dinner."
As in you can go for lunch in a French restaurant and finish the night in a Russian one.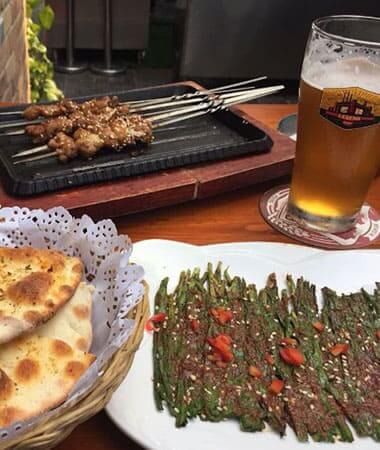 Every cuisine imaginable was on offer to me in Beijing. Throughout Beijing I found that each restaurant will have a different attitude to certain famed dishes, one restaurants 'spicy asparagus dish' may just have chilli, another will include meat.
Eating in Beijing is an adventure in itself.
Chinese nightlife is very lively and vibrant!
I was told that since the Olympics the nightlife has been increasing in quality as Beijing has turned into a more international city.
Every weekend I have been going out to unique bars and clubs that vary in price, drinks and number of foreigners.
For most students at my school, Smugglers and Heaven Supermarket were the places to start and end your night respectively.
What ever happened in between was up to you and your fellow clubbers and pub goers.
Bars in Beijing were a nice place to have good conversations and meet new people.
However the clubs in Beijing were a great place to see international DJ's and dance.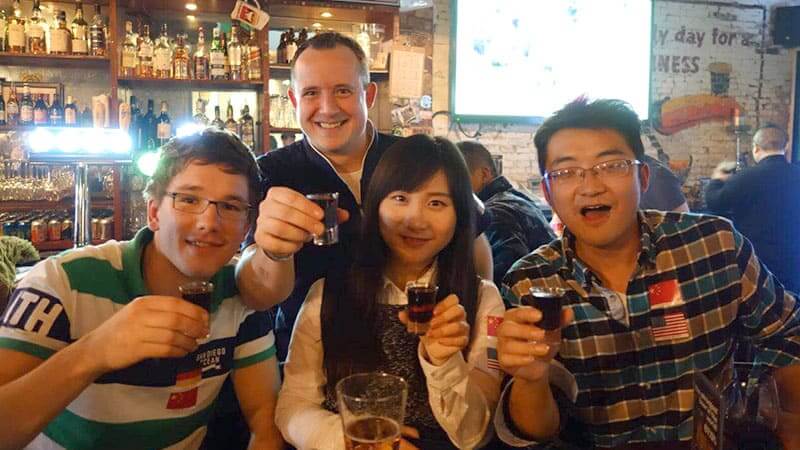 My favourite club to go to so far is in northern Beijing called DADA bar, an alternative Andy Warhol inspired half foreigner half Chinese club that has a popular counterpart in Shanghai and Hong Kong as well.
My most distinct memory of the last month so far is of Chinese New Years Eve in Beijing.
Being the biggest holiday in China, I did have high expectations.
I decided to go to DADA bar with a group of Brazilians and an Argentine. At midnight a group of us went outside to find someones Italian friend and we were met with an American yelling at us from the roof, "Heyyyyy get up here! It's amazing!"
Rushing up the stairs to the roof we were met with an incredible 360 degree view of Beijing with fireworks everywhere.
In short, I was not disappointed at all by Chinese New Years!
All in all, my first month in Beijing has been enjoyable with every day presenting challenges and opportunities for learning.
Mastering new words and phrases has become easier as I say them more and more.
The first time I ordered dumplings outside the university. It was difficult as I could only say "one, that", but now my Mandarin has expanded enough to say, "one box of dumplings with chilli and vinegar, thank you." Living here has been an enjoyable experience which I look forward to having more adventures in the next 5 months.
Written by Thomas Home, Australia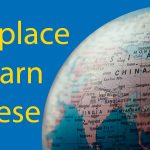 Where Are The Best Places to Learn Chinese in China (in 2022)
Where is the best place to learn Chinese in China? The country isn't exactly small, options are vast and it can appear tough. Here's our favourites.
Interested about learning Chinese in China? Check out our gap year and internship program available in Beijing and Shanghai.
Want more from LTL?
If you wish to hear more from LTL Mandarin School why not join our mailing list.
We give plenty of handy information on learning Chinese, useful apps to learn the language and everything going on at our LTL schools! Sign up below and become part of our ever growing community!