Why is Immersion in China THE Way to Go?
Immersion is Best 📣 Trust Us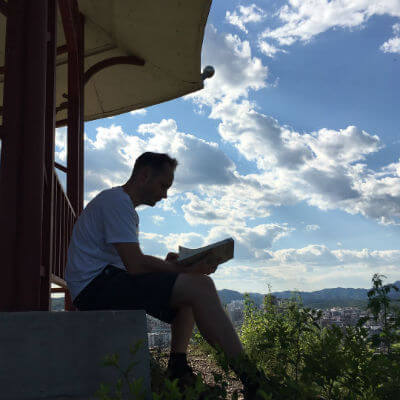 You'll hear us mention the "I word" an awful lot when you come to LTL Mandarin School. We have very good reason for doing so.
Immersion is the single best way to learn Chinese, but why you ask?
Because we've seen it, a hundred times over and we'll continue to do so.
With access to learning resources being easier than ever, With the web growing rapidly and Social Media booming people are getting more and more clued up.
We are starting to understand the best and most efficient ways to go about learning Chinese.
Sure, you could go to a university and study Chinese for 3 years and at the end of it be able to hold a good, solid conversation about day to day life in China.
There is one difference with us, our courses last for as long as a year and come at a greater cost.
There's a famous old saying that's incredibly apt in this situation – "you get what you pay for".
Let one of our Immersion students from the past, Fabian, introduce you to his Chinese Immersion experience in China.
Immersion China – Why Should I Listen to You?
Of course you know yourself better than anyone else, so why should you listen to us?
You have your "tried and trusted" methods of learning so you should stick to them right?
Sure, there's nothing wrong with that, but remember, we've been through the whole rigmarole of learning Chinese. We know what works and what doesn't.
LTL became LTL because we were sick of the way we learnt Chinese. We knew there was a better way and so it showed!
We'd never force anyone to go and immerse themselves.
Our full Immersion program takes place in little known Chengde and takes an open mind, especially if new to China and Chinese culture. Immersion in Chengde is an extreme immersion environment.
We make sure students know exactly what they are signing up for. Immersion in Chengde isn't for the faint-hearted and you must know what you are going into.
This is a place that is most likely the polar opposite of what you are used to, in so many ways.
OK – So what is Immersion in China like then?
First of all, let's go back to basics… what exactly is Immersion? Let's get a dictionary definition to clear this up:
Immersion – A method of teaching a foreign language by the exclusive use of that language, usually at a special school.
OK, so now we've sorted that out how do we gain "exclusive use" to Chinese? This is the clever part and what makes LTL so unique. When we first mention Chengde to foreigners they often say one of the following:
"Ah, the place with the pandas"
"The food is so spicy there, right?"
"Ah I know Chengdu, my friend teaches English there"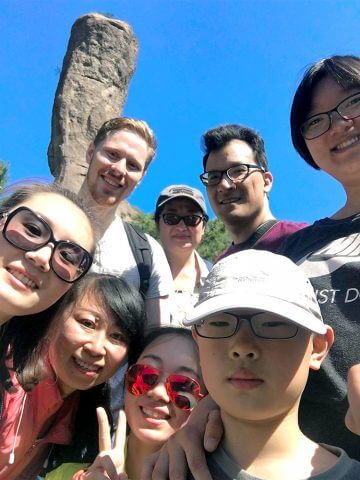 All of these are categorically incorrect and are in reference to Chengdu (note the U not the E at the end).
Chengdu is a famous Chinese city and the capital of Sichuan province.
This is not Chengde. Life in Chengde is a whole lot different, let's try and sum up the main points about Chengde:
You will 99% not see another foreigner in Chengde (unless you meet a fellow LTL student)!
You will not see foreign brands around Chengde. Dunkin' Donuts, KFC, Costa Coffee – hard to come by!
There will be ZERO English spoken.
Chengde is a small city in Chinese terms, the pace of life is much slower and more relaxed than the bigger cities.
There is no metro so take in the epic scenery with plenty of hikes and walks or jump on a bicycle.
Factor all these things together and you can see how the small day to day things we take for granted can become a challenge.
First and foremost, rather than seeing a familiar Coffee brand, we have to negotiate what a Chinese coffee shop looks like there.
It for sure won't greet you with the words COFFEE SHOP, but instead something like 咖啡馆!
This is Chinese for Coffee shop if you aren't familiar. So, to get a cup of coffee you have to learn three new characters – and after you enjoy that well earned Mocha or 摩卡, you'll be that bit wiser and one step closer to Chinese fluency!
Now imagine little, minor tasks like this that you face everyday… it soon adds up right?
In situations like this a Chinese dictionary for your phone called Pleco will feel like a life saver during so many instances. Use it!
Why Should I Experience Immersion in Chengde? What about Beijing or Shanghai?
It's a good question and one we get asked a lot. Let's be frank here… you can experience Immersion in China in ANY city here. There's no doubt about that.
The doubt lies in how far you are willing to go to achieve that immersion.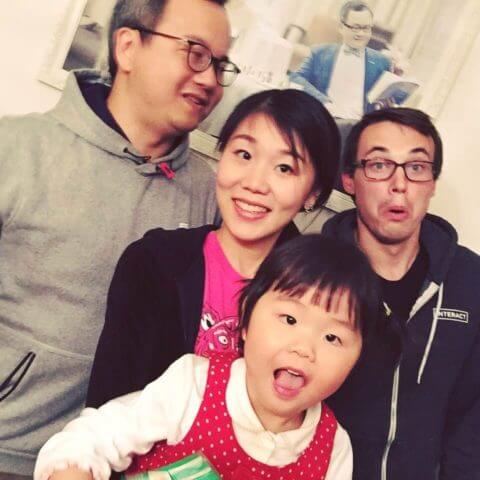 To experience true and full immersion there are a number of things you really should be doing:
Don't use your mother tongue
Make friends with Chinese people who ONLY speak Chinese
Change your phone language to Chinese
This is barely scratching the surface but you get the idea. Now, although immersion can be achieved anywhere you want, it's far easier to tick these boxes in a city like Chengde.
Picture the scene, you are in Beijing, you come across a restaurant from your country, you are hungry.
You will most likely walk in and enjoy some home comforts and probably order in your own language.
In the more built up foreign areas of Beijing and Shanghai this is so easy to come across and is an "immersion trap" effectively!
Now compare the same situation in Chengde. You certainly won't come across any cuisine from your home here.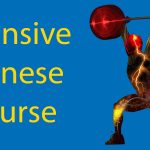 Why Intensive Is Best // Learning Chinese In The Shortest Possible Time
There are so many ways to learn Mandarin so we do we believe so strongly in an Intensive Chinese Course in China? Give us 5 minutes and we'll explain why!
You are hungry. You are faced with no choice but to try out one of the small local restaurants. Everything is in Chinese characters, perhaps Pinyin if you are lucky.
You order what looks nice and you discover the name of one or two new dishes, the word for water or orange juice and some new characters. Maybe you learn some things from the waiter or waitress, or perhaps other people dining at the same restaurant.
You could even make some friends with locals intrigued as to why you are there… any the snowball effect begins!
Again, this is just one example of a daily situation, now how about the rest of the day? These situations occur over, and over, and over again. THIS is where you really learn your Chinese. You build the foundation in the classroom, you utilise it and enhance it outside of the classroom.
In a nutshell – although we can experience Immersion wherever we want, it's far easier in Chengde because you are regularly forced into corners you would jump away from in the bigger Chinese cities.
These awkward, tricky situations where you find the language barrier tough are the moments that define your Chinese language skills. There is ALWAYS a way to overcome a hurdle, it's just being brave enough to tackle it head on.
So I Shouldn't Learn Chinese in my own Country?
Look, we'd never detract anyone from learning Chinese, wherever you are in the world.
The more people that want to learn Chinese, the better in our opinion.
That said, you have to be realistic with your goals. Many students come to LTL and use this phrase:
"Coming to LTL is an investment in myself."
This is incredibly apt and a really nice way of summarising their ambition. Sure you can learn Chinese at home (online classes are becoming increasingly popular), but how much time will you spend a week on it, will you try and make Chinese friends?
Will you download apps on your phone and use them everyday to study Mandarin?
Will you use that spare two weeks you have of holiday to come to China?
Are you willing to pay for 1 on 1 Chinese tuition in your home town?
It all depends on your learning goals and how far you are willing to go to get them.
With immersion, we just get you there faster and it's proven as our reviews and videos of happy students show!
There is no right or wrong way to learn Chinese, but there are absolutely ways to fast-track your Chinese learning experience and Immersion is one way to do that… don't take our word for it, take our students!
ICYMI – There's more on Chengde from LTL 👇👇👇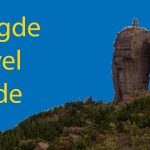 Chengde Travel Guide 🧳 Ultimate Guide for Visiting Chengde
Chengde Travel Guide – Going to Chengde is a step into the unknown for 99% of our students who go there so here's the guide to our Immersive gem!
Immersion in China – FAQ's
Immersion in China sounds intense, is it for me?

If you are worried of not meeting other international students, not being able to speak English or can't live without McDonalds then this program is not for you and you should not go.

If you are afraid of not being able to communicate, not knowing anyone or safety then there is no need to worry.

People in Chengde are very welcoming towards foreigners. So as long as you are willing to join them, it is easy to make friends.

Chengde is an incredibly safe city and a brilliant place to learn Chinese, if you have the right mindset.
How much Mandarin can I really learn?

While each person is of course different, how much Mandarin you will learn mainly depends on how long you are doing the immersion program and how far you are willing to go to be immersed when you are there.

The intensive immersion program gets you ahead faster than the standard option.

Students living in a homestay usually progress faster than those who do not.

There are many variables but one thing remains consistent. Students who study in a place like Chengde get ahead faster than students in the more foreign friendly cities of Shanghai, Shenzhen, Beijing and Guangzhou.
Can I go to Chengde with a friend?

Unless your friend is a native Chinese speaker and knows no English, then no!

When you are together with a friend you will inevitably be speaking to each other and that means it completely kills the idea of immersion.

It is possible to organize a program for friends or families together in Chengde, however then it will be just exactly that: a Chinese language course in Chengde and not a complete immersion environment anymore.
Who should not partake in an intensive immersion program?

You should not sign up for the Chinese immersion program if you are not willing to completely immerse yourself into Chinese culture and language.

You have to be ready to leave all international and English contacts behind and dive deep down into what is a very different culture. 

Big Chinese cities offer expat bubbles left, right and centre, with plenty of support systems for foreigners struggling in China. Chengde doesn't.

Don't go if you are not ready for this.
What is life like, in a city like Chengde?

Life is fun, healthy and interesting, but completely different to other countries or big international cities like Beijing and Shanghai.

You will definitely need to be ready for exploring and living in a completely Chinese culture environment though.
Want more from LTL?
If you wish to hear more from LTL Mandarin School why not join our mailing list. We give plenty of handy information on learning Chinese, useful apps to learn the language and everything going on at our LTL schools! Sign up below and become part of our ever-growing community!