CHINESE IMMERSION PROGRAM IN CHINA
In need of the perfect Chinese Immersion Program? You are in the right place
Our Chinese Immersion Program is a combination program where you will first settle into China with a course at a school in Beijing and then have an intensive and complete immersion experience in Chengde.
Chengde (not Chengdu) was the imperial summer capital in the Qing dynasty and people here are famous for speaking the best and most standard Mandarin of all in China.
At the same time no foreigners live there, nobody speaks English and students are completely immersed into a Chinese language and cultured environment.
This is a completely unique Chinese Immersion Program that no one else can boast.
Ultimate Chinese Immersion Program
Study in two different cities
Start in Beijing
Continue in Chengde
No English spoken in Chengde
Homestays & shared apartments
Full support from LTL
True Chinese Immersion can be achieved in Chengde moreso than any of the bigger cities simply due to the lack of English spoken here.

The Perfect Combination
Adventure – start in Beijing and get settled into China life
Finish – completely immersed in Chengde, speak Mandarin 24/7
Diverse – life in Beijing is different to ancity like Chengde
Ready – gain the skills you need first and then dive in

Service and Support
Community – meet other students and make friends with ease
Activities – join our many school activities and events in Beijing
Chengde Support – our team in Chengde are always available

Learn Mandarin FAST
Immersion Works – in Chengde your Chinese will progress fast
Speaking – quickly gain confidence when speaking Mandarin
Homestays – live with a Chinese family to get ahead faster
Continuation – your course continues when moving cities

It's Your Choice
Choose – combine small group and/or 1-on-1 classes
Choose – Homestay or Shared Apartment, you decide
All inclusive – survival kit and transport to Chengde included
CHINESE IMMERSION PROGRAM – MORE DETAILS
The Chinese immersion program combines a Chinese language course in Beijing with studying in a complete immersion environment in China's old summer capital, Chengde.
Living completely immersed in Chengde is a great way to experience the real China and improve your Mandarin fast. However, for someone who is not familiar with China yet, this can be a bit too much at the beginning.
Therefore you will first settle into China at our language school in Beijing where we have a fun international community of students studying abroad. There are plenty of foreigners around and even some local Chinese can speak English. You can choose to study in a small group or individually, live in a homestay, shared or serviced apartment or your own accommodation.
During this time, you will improve your Mandarin, learn how China and its society work and get ready to take the next big step into a real immersion environment.
First we will get you ready for the real China with the pre-Chengde meeting.
After this, you will move to Chengde where you will not speak a word of English anymore and be speaking, dreaming and living Mandarin 24/7. Accommodation options here are homestay or shared apartments and your friends will exclusively be local Chinese.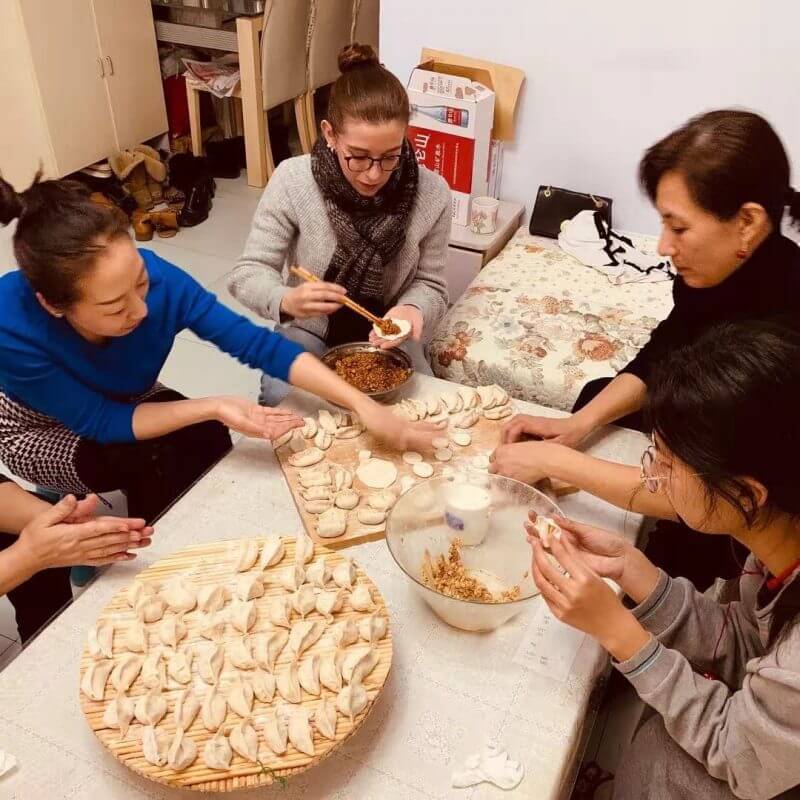 Chinese Immersion Program || Standard
Study 20 hours a week of small group in Beijing, followed by 20 hours of 1 on 1 in Chengde.
If you studied Mandarin previously you can start the program on any Monday, but if you are a complete beginner you should start on one of our beginner group starting dates.
The program can be taken for as long as you want from four weeks to 12 months.
Chinese Immersion Program || Intensive
The fastest way to learn Mandarin there is.
You will study 20 hours of small group and 10 hours of individual Chinese classes in Beijing, followed by 30 hours of 1 on 1 in Chengde.
Like the Chinese Immersion Standard Program you can start on any Monday if you already know some Mandarin, but can only start on a complete beginner date in Beijing if you don't.
The program can be taken for as long as you want from four weeks to 12 months.
Chinese Immersion Program || Individual
Your Mandarin classes will be tailored just for you and you will study 20 hours of individual classes both in Beijing and Chengde.
You can start the program on any Monday, independently of your level and can study it for a language holiday of only four weeks or up to complete fluency for 12 months.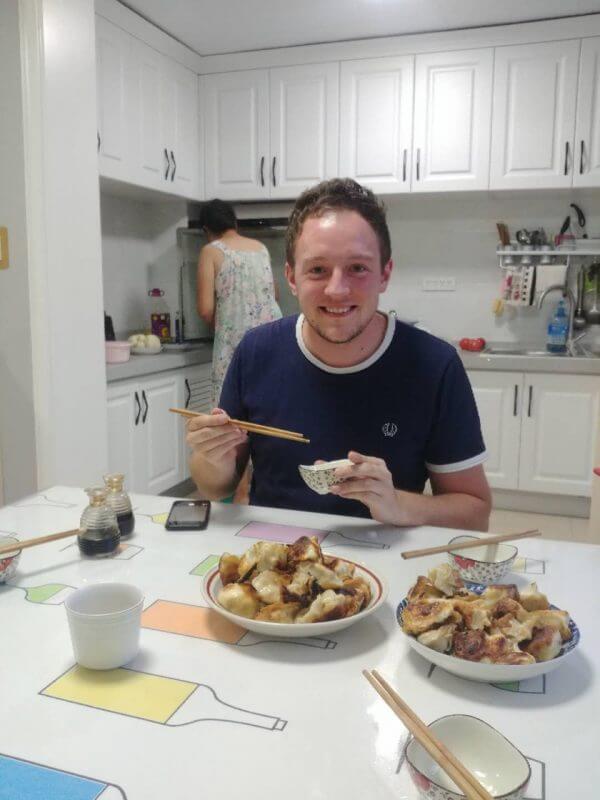 CHINESE IMMERSION PROGRAM || START DATES
If you already have some knowledge of Mandarin Chinese, then you are welcome to start your Immersion Program on any Monday of the year.
If you are a complete beginner there are a number of set dates that depend on the city of your arrival. Please speak to us and we will confirm the dates for you depending on your arrival city.
CHINESE IMMERSION PROGRAM || PRICES
Includes: Survival Kit Standard Beijing & Chengde, transport from Beijing to Chengde and back by train, all tuition fees, Beijing or Shanghai airport pick-up, all text books and 24/7 support
Does not include: Accommodation and your flight tickets.
NO HIDDEN FEES: like with all LTL programs there are no hidden fees. Your textbooks are already included in the price and there are no registration, accommodation finding, high season or other additional fees.
Transport from Beijing to Chengde and Back – We will provide you with train tickets for your journey from Beijing to Chengde and the return journey
Train Station pick-up – You will be picked up from the train station in Chengde and taken to your accommodation.
Chengde Mountain Resort Ticket – We will give you an entrance ticket to the famous Mountain Resort in Chengde.
Chinese Culture Class – You will be able to take one Chinese cultural class such as calligraphy or Chinese paper cutting for free.
FREQUENTLY ASKED QUESTIONS
How much Mandarin can I realistically learn?

While each person is of course different, how much Mandarin you will learn mainly depends on how long you are doing the immersion program for and which options you choose.

The intensive immersion program gets you ahead faster than the standard option.

Students living in a homestay usually progress faster than those who do not.

However, your Chinese language progress in Chengde will certainly be significantly faster than while studying in any other city.

If you pass by our schools in Beijing or Shanghai on your way back home, you will be amazed how far ahead you got of your old class mates who stayed there.

If you are worried about losing any of your Mandarin skills you gained from your Immersion program then it's worth visiting our online courses to discover more about learning Mandarin when you go back home.
What is life in Chengde like?

Life is fun, healthy and interesting, but completely different to other countries or big international cities like Beijing and Shanghai.

We have a page with more information about life in Chengde with a lot of information about the city and living there.

You will definitely need to be ready for exploring and living in a completely Chinese culture environment though.
What are the accommodation options?
Can I combine the Immersion program with other cities?
Can I study in Shanghai and Chengde instead?
How long is the Chinese Immersion Program?

You can do the Chinese immersion program for as short as four weeks or up to a whole year.
How do I get from Beijing to Chengde?

From Beijing you will be taking the train to Chengde on the Sunday before you start your Chinese immersion program there.

The cost of the ticket is already included in your program and we will arrange the tickets for you. In Chengde you will be picked up by our local co-ordinator who will take you to your accommodation and show you around the city.
Who will support me in Chengde?

Our immersion support team will.

We have a very dedicated, young and fun local support team who will take you with them for dinners, visits to the ancient Summer Palace, hiking trips or whatever else they are up to.

Our students often become very close friends with the LTL local team members, especially when studying in Chengde for a longer period of time.
Do I have to split the program half and half or can I tailor it?

You can build the program exactly how you wish.

While it is a good idea to start your course in a more international city like Beijing to settle into China it is not necessarily required to spend exactly half the program there and the other half in Chengde.

If you want to go to Chengde after just one or two weeks of studying Mandarin in Beijing or Shanghai or only go there for the last few weeks of your program this can be organized without problems.

Have a look at our Chinese courses in Beijing to see options there. If you want, you can also combine the program with a Chinese course in Shanghai, or even a Chinese course in Taipei.

Please contact us to let us know what you are looking for.
How do I sign up?

Simply send us an email via the contact form to let us know which program options you want to take from when to when and we will have you signed up within less than a day.

If you have any questions regarding the program or want some suggestions which options might be most suitable for you, please message us to let us know a bit more about you and you will have a reply in your inbox within less than 24 hours (during working days).
GET IN TOUCH
Our student advisor will reach you within 24 hours and get your course booked up in no time.