WhatsApp vs WeChat 🥊 The Ultimate Debate | Who Wins The Battle?
WhatsApp vs WeChat (2021 Update) // Clash of The Titans
WhatsApp vs WeChat – it's time to reveal which really is better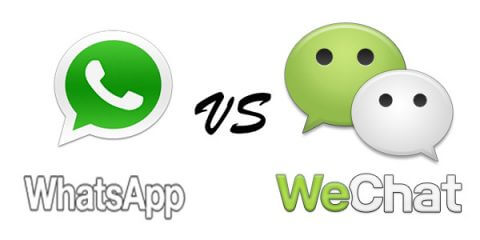 Everyone has their own personal preference.
But there's having your own personal preference, then there's just being smart.
WeChat is great.
Come to China for even a short time and you won't be able to miss running into WeChat in one way or another.
Stay for longer and you won't be able to avoid using it, since WhatsApp is blocked in China anyway.
NOTE – For a full list on Websites Blocked in China, check out our blog!
WhatsApp vs WeChat: The Numbers
Let's take a look at some figures kindly provided by TechCrunch first and foremost: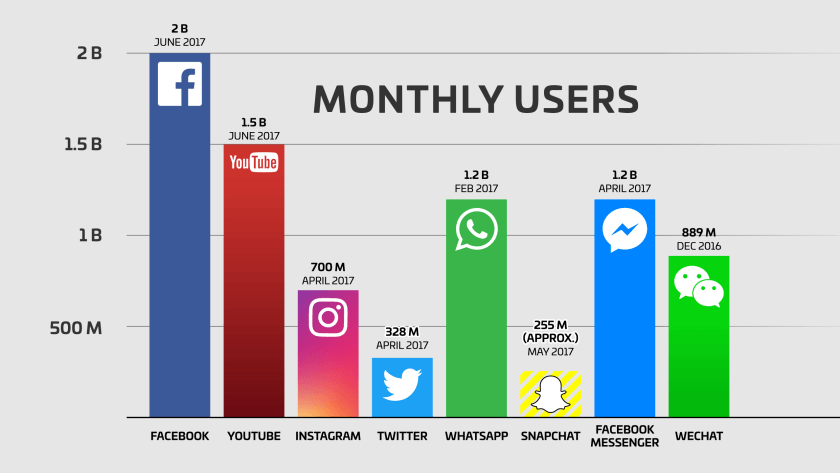 Despite the nature of the graphic these numbers are ever changing and it's worth noting that the WeChat data is over three years old at the time of writing, but what to take out of this is:
Worldwide – WhatsApp is the Messaging App of choice
Inside of China – WeChat is the resounding market leader
WhatsApp vs. WeChat: What is WeChat?
In a nutshell:
WeChat is China's equivalent of WhatsApp, Telegram, or Line. It is an app used to chat with friends and family. But, in reality, it is so much more, making it China's number one app.
Find out even more about Wechat's innovative functions and how to use them here:
WhatsApp vs. WeChat: How to use WeChat
Here's the deal:
WeChat's simple interface makes it idiot-proof to use.
There is a bunch of stuff you can do on WeChat; you could spend weeks or even months exploring.
However, the main feature you will use it for is probably to chat with friends.
Add friends by scanning their QR codes or inputting their WeChat ID.
Or, alternatively, let others scan you from your QR code.
In reality that's just the beginning, but the basics are there for all to see. Group chats, 1-on-1 chats, video or voice calls, which all just require the user to have some Internet data.
The ever popular "stickers" (if you know, you know), and a heap load of other great features…
…and this is just the messaging area of the app
You'll find yourself using the phrase:

我扫你还是你扫我? – wǒ sǎo nǐ hái shì nǐ sǎo wǒ?

Should I scan you or you scan me?

This can also be used when making payments, or trying to score someone else's WeChat!
WhatsApp vs. WeChat: WeChat App Features
Recall messages
Oh the feature that we didn't realise we couldn't live without.
Ever accidentally sent a message to your mum that was meant for your other half?
Or sent a message to your other half that was meant for another other half?
Or just generally regretted sending a certain message?
Well, no problem. As long as you realise your mistake within a 2-minute window, head back into the chat and press that recall button.
WhatsApp vs WeChat? With this feature, there's no debate really.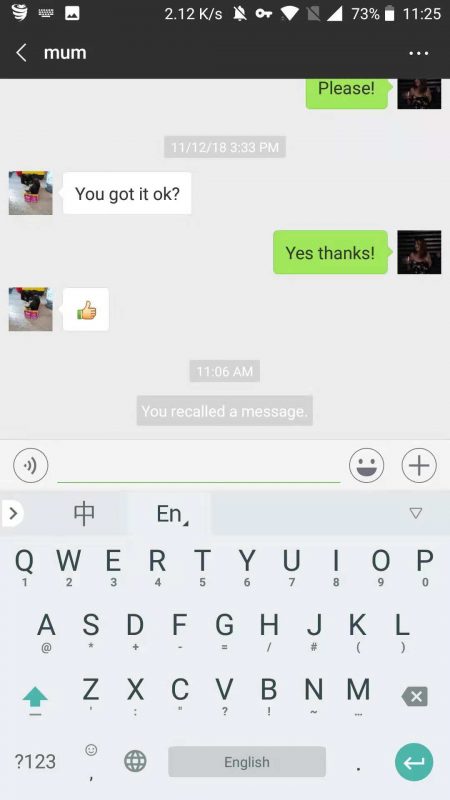 The only problem with this, is that they may have already seen it. And have yet to respond.
Which could make recalling it even more awkward. Plus, it is visible to the receiver that you have recalled a message. So, either way, recalling a message is pretty awkward.
But maybe not as awkward as them receiving and seeing a message not meant for them…
Learn Chinese on your phone too!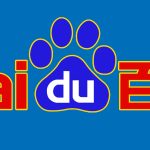 A Guide to Baidu : the First Chinese Search Engine
Baidu : A Guide to the Most Widely used Chinese Search Engine in the World 百度一下! Baidu, Baidu… you have probably heard this name before, whether you are in China or abroad. Chinese search engines and social media might seem…
Pay for… anything!
WeChat Pay has taken over the world in China.
Skipping the credit/debit card generation, China went straight from paying with cash, to swiping a QR code and paying via WeChat pay or Alipay.
Honestly, I don't think people even carry cash in China anymore!
Pay within seconds by opening up your WeChat. Once you've scanned once, you'll never go back!
Social Media – WeChat moments
WeChat is a social media networking app. Although as a social media app, it sucks. It's the least social, social media site around and is beaten by other apps such as Weibo.
However, the one feature that does add to its "social-ness" is the "WeChat Moments" section where you have your own page with posts and can set your own privacy settings.
When a new person adds you, especially if they're Chinese, this is the first thing they'll look at.
So make sure you maintain a good image on your moments – especially if you use your WeChat for business or work!
Stickers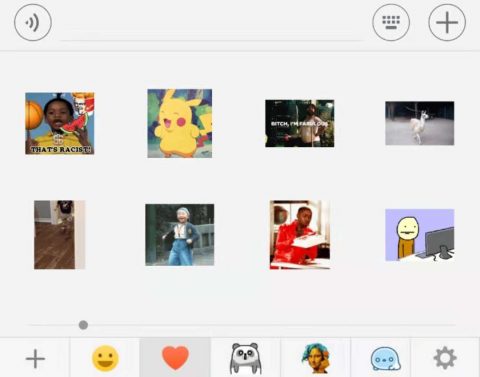 When you first start using WeChat, your sticker library will be empty and you'll be envious of all of your friends sending the best stickers around.
It will take a while to build it up, but your sticker library will be well and truly stocked after a few months of usage.
The WeChat app allows you to hold up to 300 stickers.
This sounds like an impossible feat. But trust me, I'm forever deleting old ones for new ones.
Make your own stickers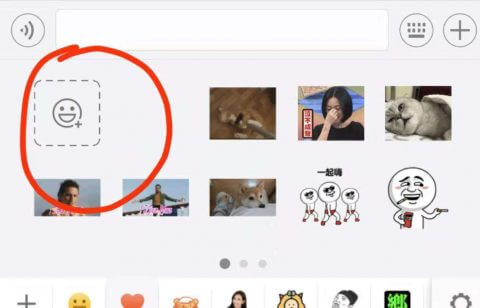 A recent feature in the new update…
Probably one of the best there is yet, giving WeChat the extra upper hand in the WhatsApp vs WeChat debate.
Create your own sticker.
This option is available as the first option in your sticker album, and once you've discovered it you'll probably spend the next few minutes creating an awful sticker and sending it to all your friends.
Add text, edit the speed, zoom in and out… All within the WeChat sticker editing section.
Where are you now WhatsApp?!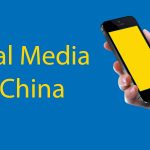 Social Media in China 🗣 The Key Guide (for 2022 onwards)
Social Media in China (in 2021) is ever evolving and ever changing. Follow our guide on the key vocab and what you need to know to be a social media whizz.
Video and voice call
To be fair to WhatsApp in this WhatsApp vs WeChat debate, WhatsApp does have the phone and video call feature. So on par for this feature right? Wrong, sadly…
WeChat's works much better.
The interface is quicker and often has a better connection. Try it for yourself.
Real-time location sharing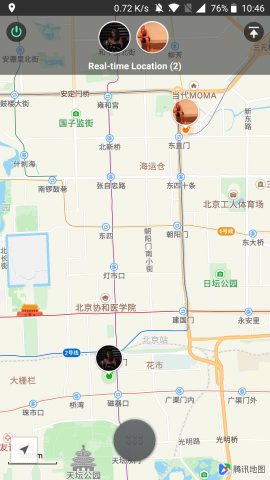 So, WhatsApp has location sharing, just like WeChat…?
Yes, but WeChat, once again, goes one step further.
But how?
WeChat also offers "real-time" location sharing. This feature requires both parties to join in, and shows each users movements in real time, to a tee.
Lost down a hutong or can't find that restaurant your friends are at? No problem!
Share your location with your friend in real-time and they can come to rescue you!
It's really as good as it sounds and incredibly useful, even more so given the scale of China.
Where we find it hugely useful though is locating a friend's apartment. Anyone who has been to, or lived in China knows that finding a friend's place for the first time is a challenge. An address on it's own, isn't always enough.
Granted, you'll be in the rough vicinity but upon looking around you'll likely be faced with a number of larger apartment blocks. Where do you even start? Building number, block number, room number …
Real time location is your saviour!
Send Hongbao/Transfer Money to friends and family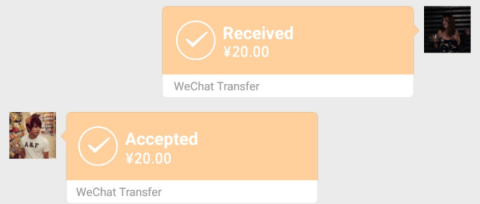 Forget PayPal or… cash.
Sending your friends money via WeChat is the way forward.
There are two ways to do this, let's go through them below…
Transfer money
You can transfer money from your bank account or WeChat Pay by clicking the "transfer money" button, which transfers directly.
The other party has 24 hours to accept the payment, otherwise it will go back into your account.
Hongbao
The second option is to send a "Hongbao", or a "red envelope". This is typically used to send money as a gift, and is often used in group chats when people wish to advertise something.
When sending a Hongbao, you choose to send it to one person, or you have the option in a group to split the amount between an assigned number of people.
When a Hongbao is sent between a number of people, the amount they receive each is random and could mean that one person ends up with 100RMB and another with 10RMB. Which makes it all the more fun.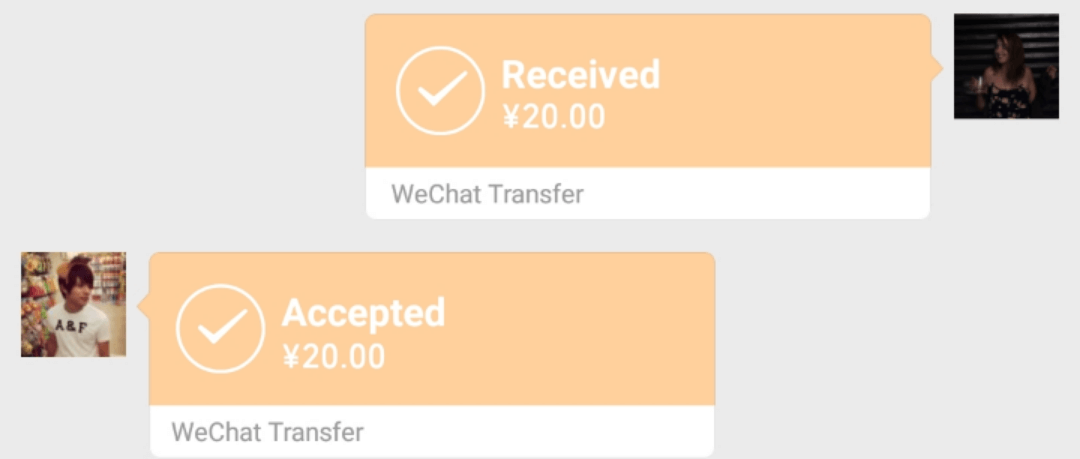 Split the bill
When paying for your food at a restaurant or drinks at a bar, WeChat also offers the "split the bill" option between you and your friends – meaning no more splitting the bill arguments!
Edit pictures within the app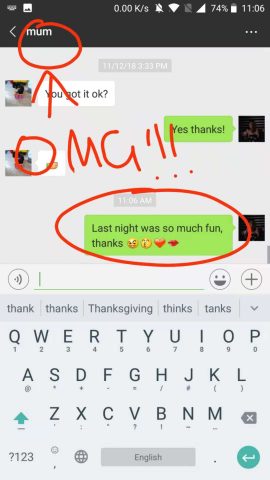 A feature that WhatsApp is really missing out on, putting WeChat further ahead in the WhatsApp vs WeChat debate…
You can edit photos directly in the WeChat app.
Friend sent you a screenshot and you want to mark something?
Or a dumb picture of themselves you want to play with?
Look no further.
Send it straight back to them by clicking "Edit" on the picture, and have some fun.
You can add text, colour, and even blur out information. As well as cropping and aligning the picture too!
A very popular feature with locals and expats alike when using WeChat.
This is just getting started on the many things that this super-app WeChat can do. How about all of those things you discover (or definitely should discover) after long-term usage?
WhatsApp vs. WeChat: WhatsApp
Alright, so I'm a bit biased in what I have to say about WeChat, and there are some good things that WhatsApp has over WeChat.
Well, 2 things to be exact.
Unless you can think of any more (comment below if so)?
Privacy
This is a big one and, to be fair, it is pretty important.
WhatsApp is blocked in China and you need a VPN to access it.
If you haven't already found your VPN service, you'll need to decide if you want a paid or free VPN. Already in China?
We've got some tips for you to download a VPN service when you're already in the middle kingdom.
There is very little privacy when using WeChat.
There are some things that you just know not to say or talk about when using WeChat, since certain buzzwords will trigger something somewhere and somebody will be watching.
Or your WeChat internet may suddenly just stop working, or your call may be cut off. Yes, it's happened. China is strict with their monitoring and your chat is not private – no matter what language you're using.
This brings WhatsApp up a few notches in the WhatsApp vs WeChat debate. Nothing is sacred on WeChat
"Seen" messages
This is a feature that WhatsApp has and WeChat doesn't.
But, I'm glad about it. The "seen" message feature shows the sender if the other party has or hasn't read the message yet.
This, in my opinion, is good for neither party and serves no use apart from you getting annoyed if the receiver has "seen" your message but not replied. Almost as if they have a life aside from you…
That said – you can of course turn off the "seen" feature on Whatsapp if you wish to do so. Nice to be given the option!
WhatsApp vs WeChat – Who Wins?
You know already if you got this far!
My conclusion is clear. I'm a massive fan of WeChat for many reasons.
I can't even remember the last time I opened up WhatsApp, since I managed to convince all my buddies back home that WeChat is much better.
None of them share my opinion, to be fair, but they downloaded it to keep in touch with me, which is nice.
Whatsapp vs WeChat – FAQ's
Which is more popular, Wechat or Whatsapp?

It depends where you are:

Worldwide – WhatsApp is the Messaging App of choice

Inside of China – WeChat is the resounding market leader
Is Whatsapp banned in China?
Is WeChat effectively China's Whatsapp?

In a nutshell yes, but WeChat has the ability to do much more than WhatsApp such as paying for things, sending money, booking taxi's etc.
Can I download WeChat outside of China?

Absolutely, WeChat is available worldwide, on all devices.
Is there a desktop version of WeChat?

Yes you can download WeChat on your laptop also.
Can I use WeChat on my iPad?

Yes you can use WeChat as you would on your phone with no restrictions.
Want more from LTL?
Fancy learning Mandarin from the comfort of your own home? We provide a host of online Chinese courses.
If you wish to hear more from LTL Mandarin School why not join our mailing list.
We give plenty of handy information on learning Chinese, useful apps to learn the language and everything going on at our LTL schools!
Sign up below and become part of our ever growing community!