Summer Camp || Mexico meets China 🇲🇽 🇨🇳
LTL Summer Camp 🇲🇽 🇨🇳 Mexico Comes to China
It's been our busiest Summer to date at LTL by a long shot.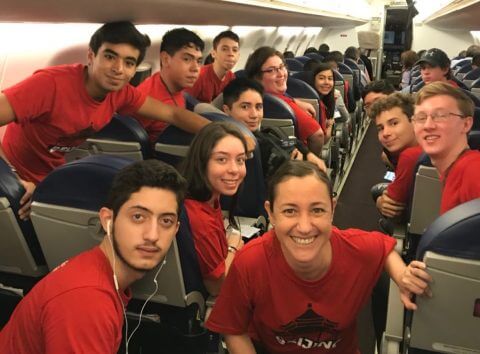 We've moved to a brand new school, we've had students continue to flock to LTL from all four corners of the World, and we've hosted our biggest Summer Camp to date.
Full credit must go to our staff behind the scenes and right in the thick of the action.
The LTL team have had to pull together like never before but it's all been very worth while.
The LTL Summer Camp, at the time of writing, still continues, but we said a fond farewell to a group of students all the way from Mexico who lit up the school for three weeks with their colourful array of football shirts and sombreros!
Mexico Meets China || What Did They Think?

Mexico Meets China || Did You Like The Classes?

Mexico Meets China || Did You Like The Activities?

Mexico Meets China || What Do You Think About China?

Mexico Meets China || Rate The Whole Experience

Mexico Meets China || FAQs
What Did They Think?
A three week intensive Chinese course in China shouldn't be underestimated.
dd on top of that the fact these students are coming to China as a teenager's from the other side of the world and you've got yourself a real challenge, even if they didn't realise it before.
As we hoped though, they all took it in their stride and made us, their Chinese teachers, and their staff, very proud.
Here are some of the students thoughts as they embark on the long journey back to sunny Mexico.
Did You Like The Classes?
Overall, 19 students travelled all the way from Mexico to study Chinese at LTL, great numbers!
They were split into small group classes, as always, because that's what we believe in, small groups means you learn Chinese faster.
Jose Alberto – "I like the fact the classrooms are small because with less students I can learn Chinese faster."
Jose Luis –"I learned a lot of Chinese and how to communicate with people in this beautiful language"
Gustavo Chimely – "I like them a lot, I learned many things while having fun."
Sheila Mendez – "I liked a lot because everyday was something different and my teacher was awesome"
Jose Tobon – "They were good, I feel like I've really learned Chinese."
Ana Paula – "I do feel like I improved a lot in Chinese."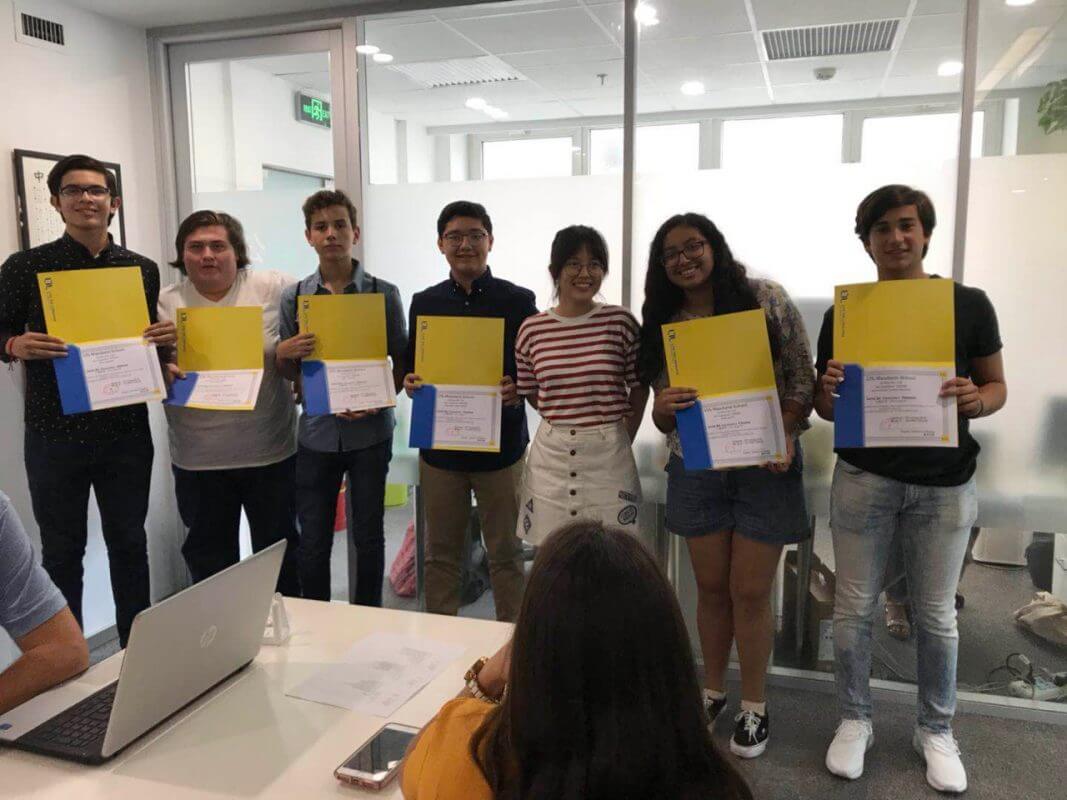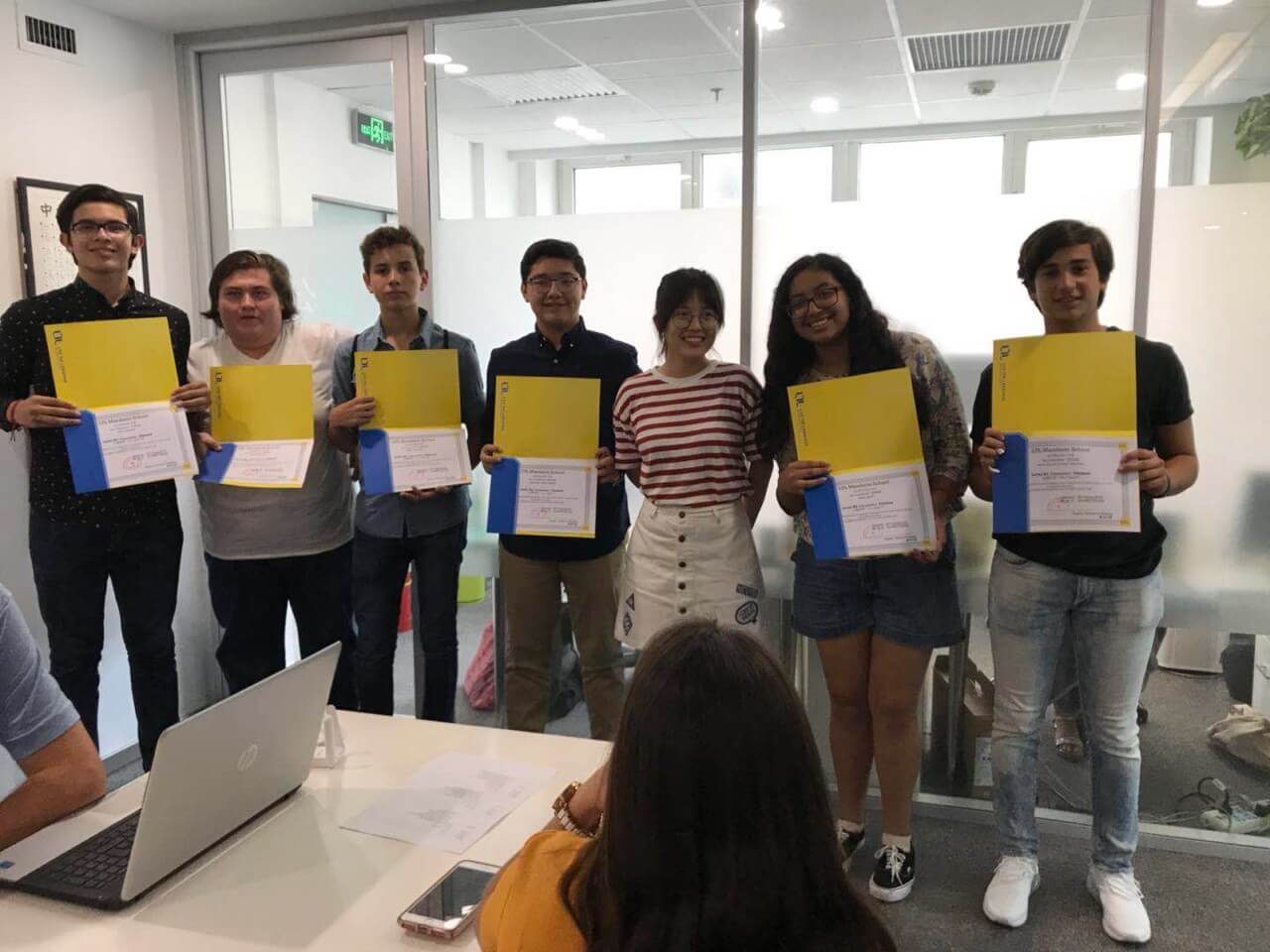 Did You Enjoy The Activities
Our Summer Camp students from Mexico, alongside all our other Summer Camp students enjoyed four hours of Chinese Classes in Beijing every week day.
Before class our students would congregate at school for breakfast, not long after 8am.
This was followed by two hours of Chinese class, lunch, and then two more hours of class before rounding off daily study at 3pm.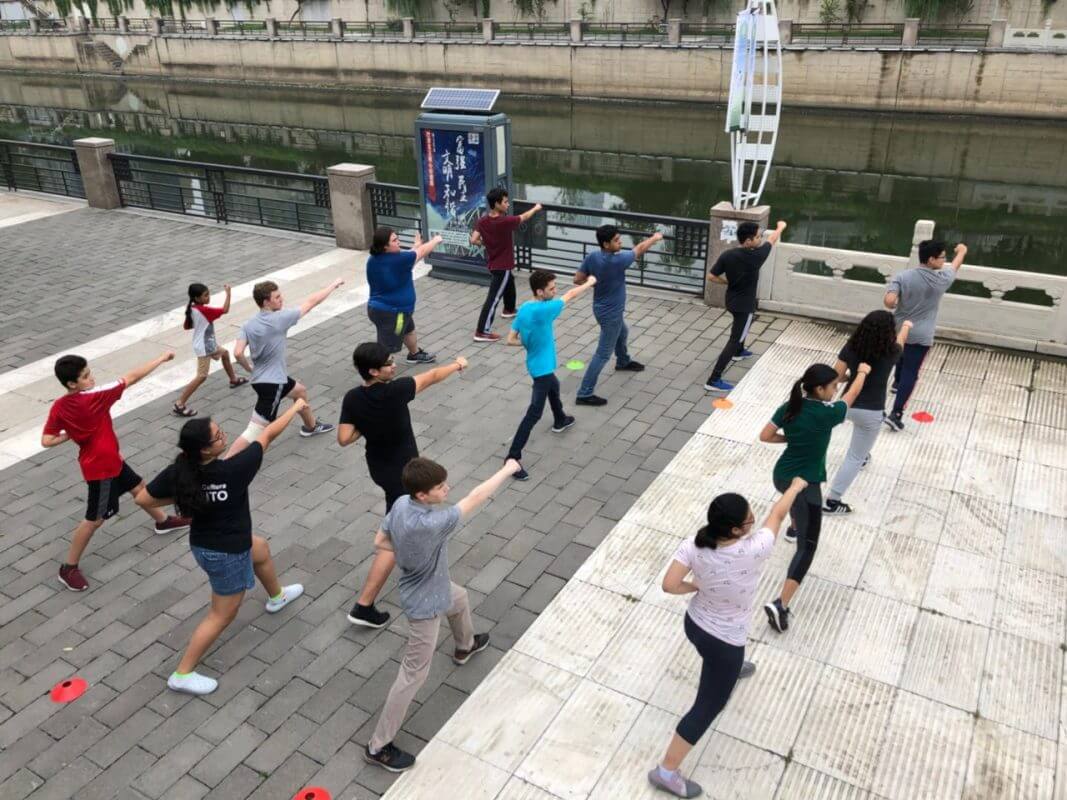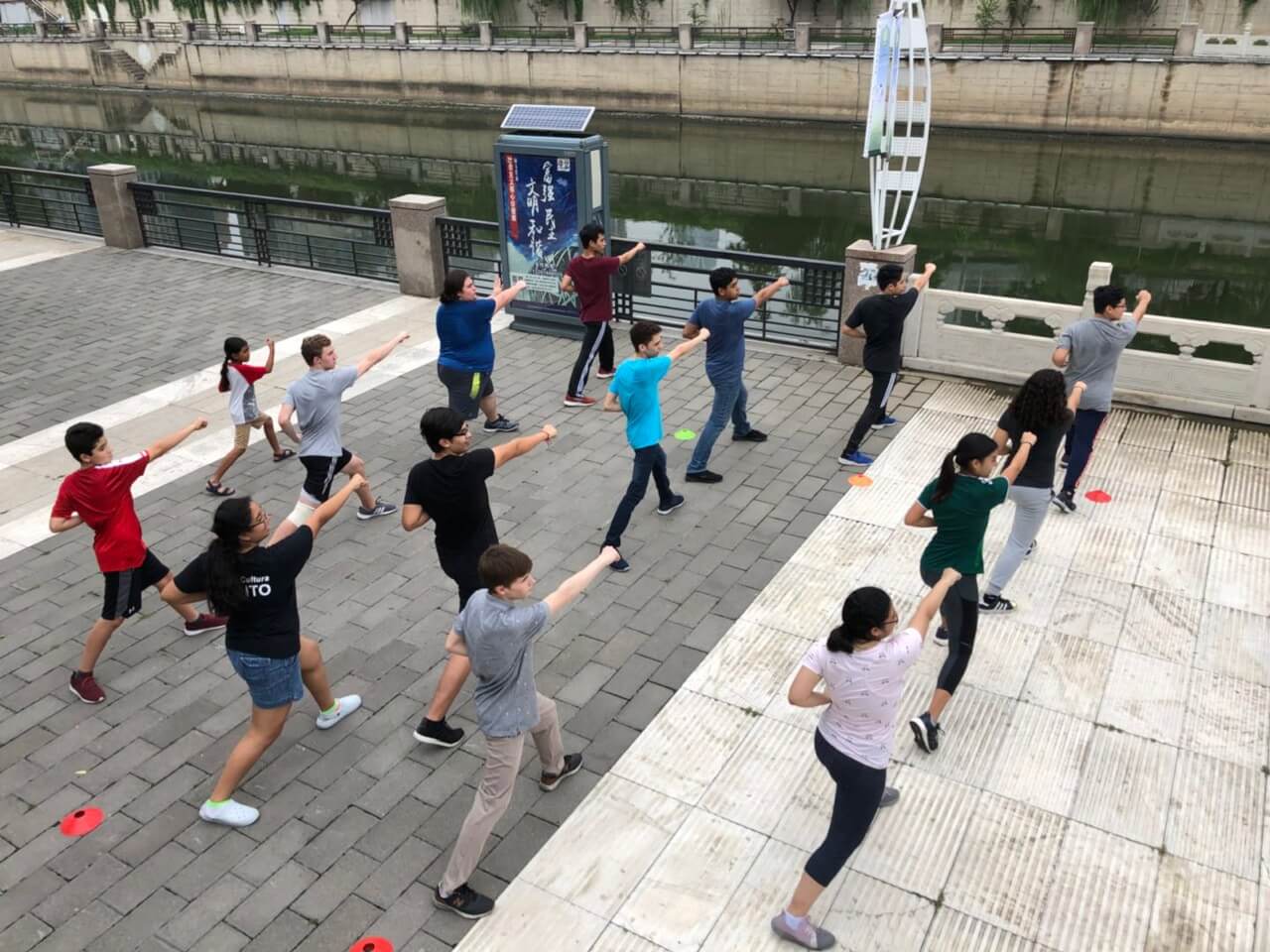 The day wouldn't end there however. Our expert Chinese guides planned daily activities from 3pm onwards for our Mexican guests of honour.
This would include trips to the various famous Beijing tourist hotspots, Calligraphy, tours of the Beijing Hutongs or sports with the locals.
We also arranged a weekend day trip to the Great Wall and a trip to see the famous Birds Nest Stadium with a swim in the Olympic Water Cube, which was used for swimming events in the 2008 Beijing Olympic games.
Jose Tobon – "We visited many main spots of Beijing. Everything was spectacular (even the Beijing subway). My favourite activity was to the Birds Nest Stadium."
Sheila Mendez – "I enjoyed every activity we do. My favourite was the forbidden city and the hutongs"
Edgar Perez – "I liked the places they took us to. My favourite one was the Birds Nest"
Jose Alberto – "National Museum was my favourite one. I liked a lot of the other activities too because I could see more of China."
Brayan Orendain – "I enjoyed the way we could get involved in every activity. I think my favourite one was the Great Wall."
Getting to know Beijing and Chinese Culture is just as important as learning Chinese at LTL.
We want our students to get out there and get practicing their Chinese because you don't just learn in the classroom.
Your progression in Chinese is defined by how you use your Chinese outside of the classroom.
Thankfully, with a combination of our daily activities, and their fantastic enthusiasm 24/7 – we had this in abundance.
Check out our video above which shows some of our Mexican students on the road, in Wangfujing, the famous Chinese Snack Street where they feast out on some local delicacies after asking some questions to the locals and mingling!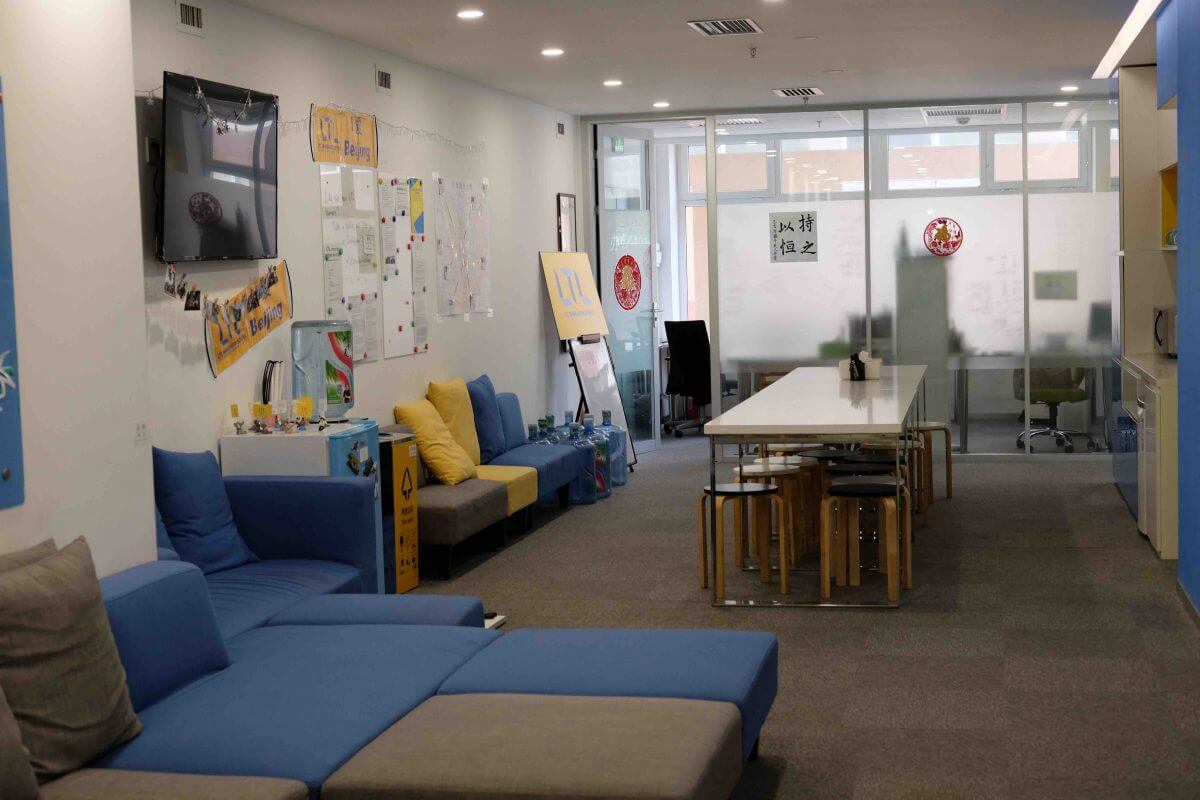 What Do You Think About China?
China really is a place like no other, so coming from the other side of the world, to pay your first visit to China's capital city is something that shouldn't be taken lightly!
So what exactly did our Mexican group think of China as a country, on the whole?
Emiliano Zorrilla – "It was very different to what I expected. I thought it would be very dirty and not that modern but to my surprise, it was very modern, clean and almost like the USA."
Joseph Becht Gonzalez – "It is a very different place to where I live (Mexico), but it was a very enjoyable experience. We got to see a whole different culture."
Natalia Priego – "I always wanted to come here and I really liked it even though the food isn't that good! I liked all the places we visited."
Sheila Mendez – "I really love China. This is my second time here and I have to say that I loved it."
Jose Luis –"I liked the food, the architecture, the buildings and also the people."
Gustavo Chimely – "It is a country with a VERY different culture to Mexico!"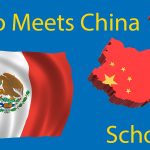 When Mexico Came to China
China School Trip : When Mexico Came to China In the Summer of 2019 we were delighted to host a bright eyed and bushy tailed group of Mexican students and their teachers at our marquee school in the heart of…
Rate The Whole LTL Experience
So, with three weeks gone in a flash and some great stories to tell their parents back home, what did our Mexican friends make of the full LTL package from studying to swimming!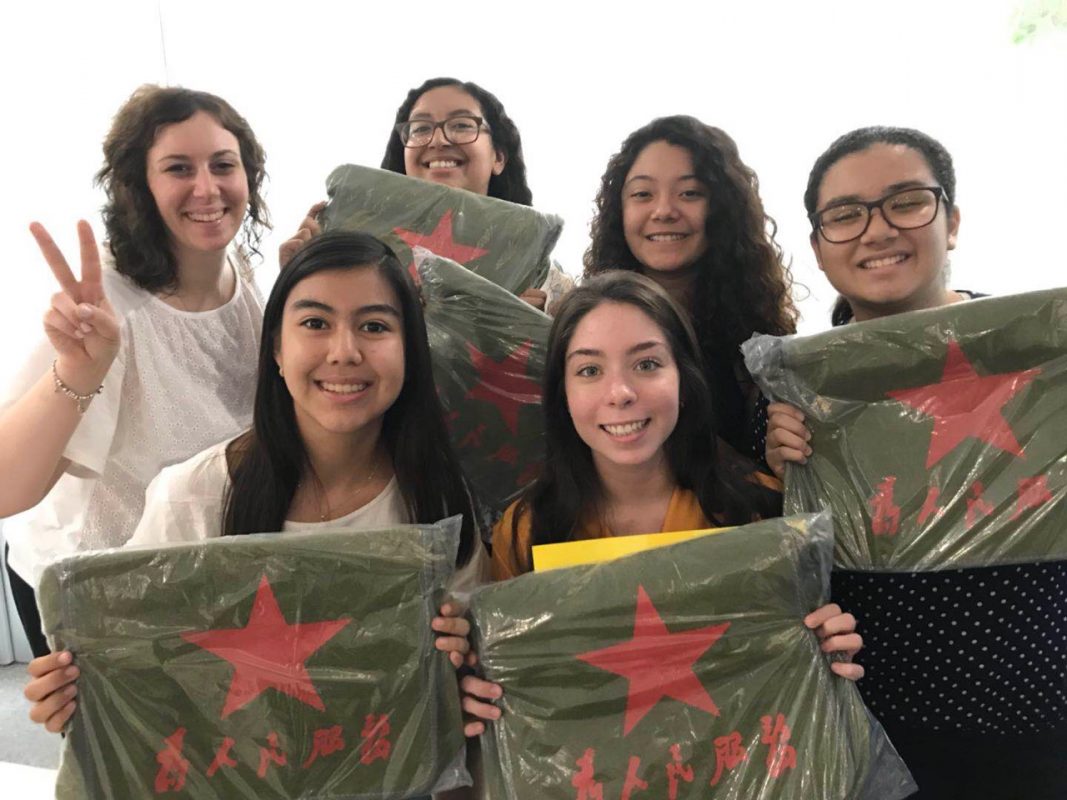 Jose Alberto – "The experience was good. Thanks to LTL, I met many people from other countries and also I could use things I learned with Chinese people and communicate with them."
Jose Tobon – "It was good. Classrooms and the environment are the best."
Sheila Mendez – "I really enjoyed every activity we did and all the people we met."
Edgar Perez – "It was a whole new experience and it was really nice."
Emiliano Zorrilla – "I enjoyed it a lot. It was fun meeting new people, teachers and students and all learning Chinese together."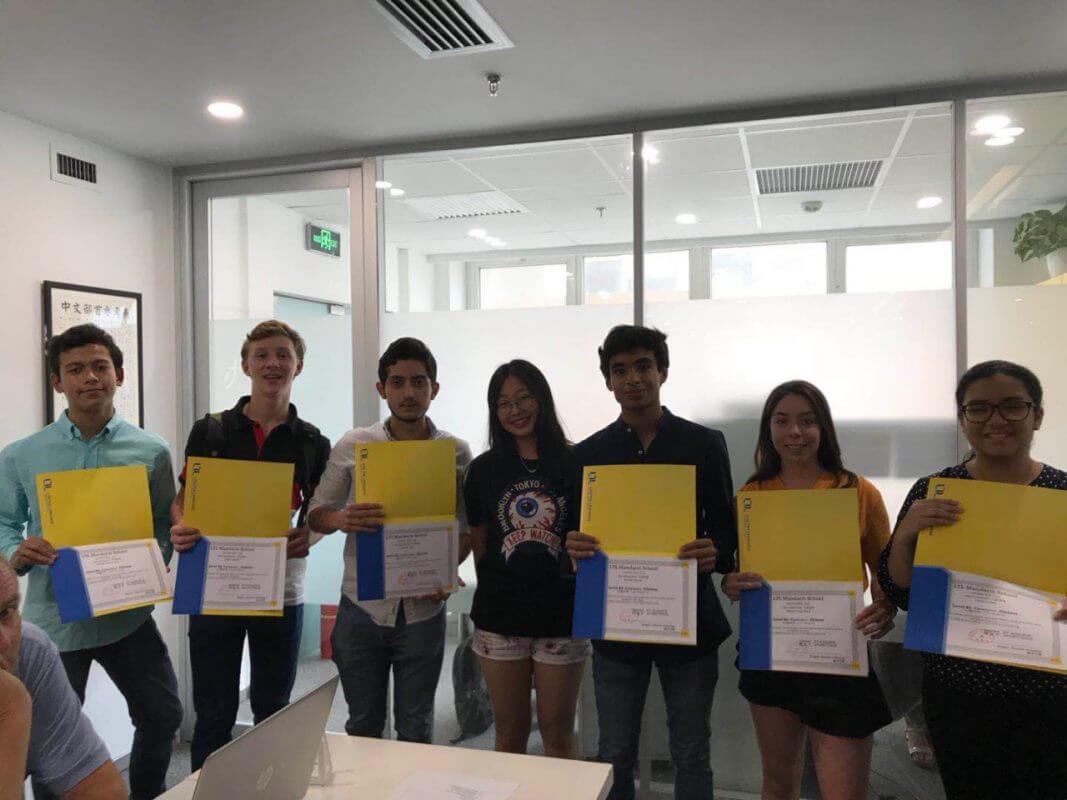 LTL Summer Camp || See You Next Year…
There we have it.
Time really does fly when you are having fun.
We hope you've enjoyed our little insight into the LTL Summer Camp in Beijing and our students' thoughts.
If you ever have any questions, or want to get your children studying Chinese in Beijing then please do contact us – we are always here to help.
If you fancy checking out more photos from LTL School in Beijing, visit our students in Beijing gallery to paint a clearer picture of exactly how much fun coming to LTL can be!
Don't just take our word for it…
Summer Camp at LTL || FAQs
Does LTL run a Summer Camp every year?

Yes, for 8 weeks every Summer.
Can I bring a class of students to LTL anytime during the year?

Absolutely, we host a number of China School Trips where teachers come from around the world with their class and learn Chinese with us.
What about dietary requirements, can these be catered for?
Can you host programs in other cities outside of Beijing?

For sure. Shanghai and Taipei are cities where we'd also host school trips.
Do you have backup plans in case it rains during afternoon activities?

We plan one "rain day" activity per week which can be organized in case it rains.

However, please note that this is usually only necessary during the rainy season (from middle of June to end of August), as during the rest of the year rain in Beijing is very rare.

The weather is generally very predictable in Beijing and follows a similar pattern throughout the seasons.
Want more from LTL?
Want to learn Chinese from the comfort of you own home? Then our 24/7 Online Chinese lessons might be the thing for you.
We offer a 7 day free trial to all new online students where you can study Mandarin 24/7.
Come and check it out free of charge and see what you think!
If you wish to hear more from LTL Mandarin School why not join our mailing list.