CHINA SCHOOL TRIP | GROUP TOURS
Come and study Chinese in China as a class with the LTL Mandarin School Trip Program.
Our school welcomes classes of all sizes from all four corners of the planet to learn one of the fastest growing languages, Mandarin.
Groups as small as five students can come to LTL to take part in our China School Trip Program, which includes 20 hours of Chinese classes per week.
Alongside this, also included is a complete schedule with food, transport, accommodation and a whole host of exciting activities which will allow all the students to experience China at its finest.
Enjoy trips to the Forbidden City, Temple of Heaven and the famous Hutongs where there are endless gems to discover in Beijing.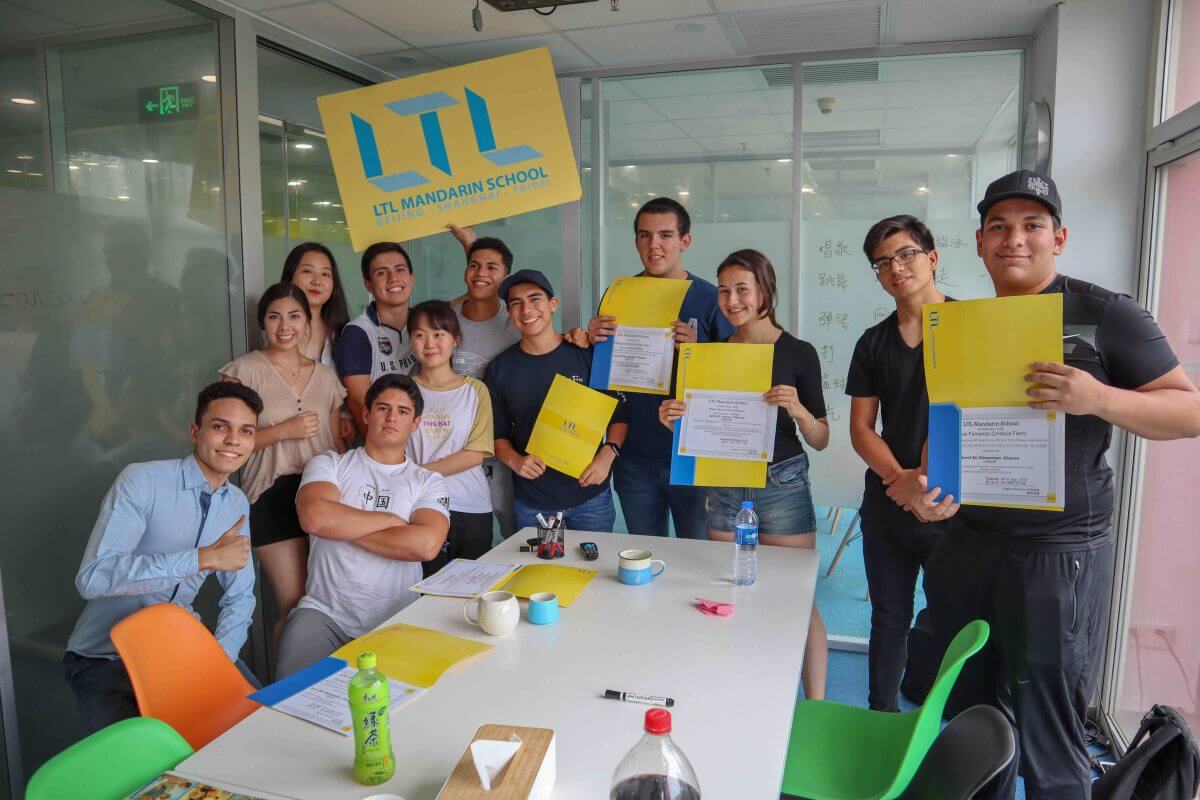 Programs are 10, 14 or 21 days
20 hours of Chinese per week
Meals, transport and accommodation included
Airport Pick-Up and Drop Off
24/7 Support + Guide

You Are In Safe Hands
Over a Decade – We know how to run a successful trip
Your Safety – Is our Number One Priority
Simplicity – A trip like this appears daunting, we make it easy
Fun – We make sure you'll have the trip of a lifetime in China

Comprehensive Coverage
Meals – all included and dietary requirements will be heard
Accommodation – Hotel accommodation & shared rooms
Transport – Beijing Metro cards included so you mov about
Teaching Materials – Just bring yourself, and your notebook

Experience The Difference
Explore – Beijing is the culture capital of China
Enjoy – China is a country like no other, experience it
Experienced – We know the deal in China, we are here to help
Excellent – Create stories, and friends to last a lifetime

Top Teachers
Qualified – All our teachers are fully qualified teachers
The Real Deal – All teachers have years of experience
Fully Certified – We only pick the best teaching team
Engaging, Interactive – No two lessons are the same at LTL
OUR SCHOOL TRIP PROGRAM
Your China School Trip can be tailored to how you want it in terms of number of students and how long you stay for.
The program can be tailored to your exact requirements. We have created activities aimed at strengthening language skills in order to make afternoon visits even more interactive. These are based on real situations in which students must actually put the language into practice, look for clues, retrieve information and interview people. Learning happens as much outside the classroom as it does inside and our China School Program reflects that.
Each weekday students will enjoy breakfast and take part in four hours of Chinese class. The class time will be split in two, with lunch in between at midday. After classes at 3pm the students will take part in an afternoon activity which will vary by the day and involve exploring different areas of Beijing whether it be the Olympic Park, The Temple of Heaven, or the tranquil scenery surrounding Houhai lake.
On weekends students will take part in various day trips, the most popular being the trip to the famous Great Wall of China.
Sunday will be a day of free time for the students and a chance to re-charge their batteries. On the final Saturday there will be a course evaluation in the morning before you say farewell to LTL and China.
CHOOSE YOUR OPTIONS // CHINA SCHOOL TRIP
As stated, we aim for your School Trip to China to be as flexible as possible. No two programs should ever be the same so we offer flexible options which include the following:
Length of the Program – The first thing you'll decide is how long you wish the program to last. anything from 10 days to 21 days is available
Teacher Accommodation – You can choose whether you, the teacher, stay in single rooms or double rooms
Challenges – In the afternoon slot on Monday, Wednesday and Friday. You are free to select the challenges you wish to assign to your students. The aim of the challenges is to allow your students to interact with locals as much as possible, putting into practice what they have already learnt in the classroom.
Weekend Trip – As with the challenges, the weekend trips are completely up to you. Want to visit the Great Wall? Perfect. Or do you prefer to take a day trip to nearby city Tianjin via the bullet train? It can all be arranged with LTL.
Additional Teachers – Want more teachers involved? Once again, we can arrange this to whatever suits you and your class best.
OTHER NOTES
In summary, here is what's included in the China School Trip Program at LTL Mandarin School. We welcome any questions via our contact form or our live chat.
All meals, including vegetarian & vegan options
Chinese Classes (20h/wk)
Airport pick-up and drop off (private bus)
All transport (public transport card)
Accommodation
All afternoon and weekend activities, including tickets
24/7 emergency support
All teaching materials
Local Guide
Free Language Assessment & Graduation Certificate
Free WIFI
Max. 8 students per Chinese class
Teacher accommodation is single room or shared with another teacher
PLEASE NOTE – The China School trip will run throughout the year, but from June 14th through to August 10th there will be an extra Summer surcharge of 8% as this is our peak season, in which time our Summer Camp in Beijing is running.
ADDITIONAL AFTERNOON ACTIVITIES
| Activities | Extra Charge (CNY) |
| --- | --- |
| Laoshi Tea House | 350 / student |
| Beijing Opera | 97 / student |
| Bowling | 150 / student |
| Cinema | 33 / student |
| Pottery | 317 / student |
| Kongfu | 333 / 10 students |
| Tai Chi | 333 / 10 students |
| Calligraphy | 233 / 10 students |
| Chinese Cooking Class | 333 / 10 students |
| Free Activities | Extra Charge (CNY) |
| --- | --- |
| Wang Fu Jing | free |
| Prince Gong Residence | free |
| Badminton | free |
| Lama Temple | free |
| Houhai Lake | free |
| Olympic Park | free |
| 798 Art District | free |
| Temple of Sun Park | free |
| Tsinghua University | free |
ADDITIONAL SUNDAY ACTIVITIES
| Spring ~ Fall Activities | Extra charge (CNY) |
| --- | --- |
| Happy Valley (March – Nov) | 440 / student |
| Longjing Water Park (May – Sep) | 470 / student |
| Winter Activities | Extra charge (CNY) |
| --- | --- |
| Skiing (Dec-March) | 360 / student |
| Houhai Ice Skating (Dec – March) | 280 / student |
FREQUENTLY ASKED QUESTIONS
How much does a China School Trip cost?

The China School Trip program is very specialist.

No two classes that visit will have the exact same program and the beauty of it is that it can be tailored exactly how you wish. Due to this costs are highly variable. For a clearer breakdown on how much the School Trip will cost, please contact us.
Can I add further activities to Sunday afternoons?

It is possible to add additional activities on Sundays at an extra charge or change activities during the week, some at no cost while some have additional charges.

Speak to us and we'll get everything arranged for you or likewise check the tables above for more information.
Are there other similar programs I can look at?
What if it is raining during the afternoon activity?

We plan one "rain day" activity per week which can be organized in case it rains.

However, please note that this is usually only necessary during the rainy season (from middle of June to end of August), as during the rest of the year rain in Beijing is very rare. The weather is generally very predictable in Beijing and follows a similar pattern throughout the seasons.
Can you cater for dietary requirements?
Can I speak to previous teachers who ran these trips?

Sure thing.

We can put you in touch with some teachers who have been to China with us before.