Top 10 Chinese Apps: Part 2
Top Chinese Apps for 2019
Check out part 1 of our top Chinese apps list here.
The Chinese really do get it right when it comes to technology. Here's a list of our top Chinese apps for Android and i0S not to miss out on. Whether you're in China for a short holiday or long-term work, you won't regret preparing in advance with these helpful Chinese apps!
Welcome to part II of our Top 10 Chinese apps to use. Get downloading!
6. Chinese Apps: iQIYI – Netflix alternative
Chinese Netflix

Available in Chinese only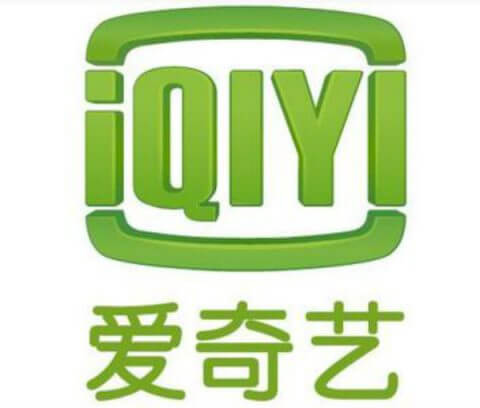 So this app is for the more advanced learner – or those with Chinese friends who can help them out with Chinese reading every now and then. The app is not (yet) available in English, but it has a lot of foreign content – including films and dramas in English and other European languages.
You can use it on your phone or computer, just like Netflix. Except – it's heaps cheaper, and not blocked in China.
One of the reasons it makes it to the list of top Chinese apps is that it costs about 15 yuan per month, which is just a couple of US dollars. You can download lots of films and dramas onto your phone for offline use, and pick the quality so it doesn't take up too much space on your phone. This is perfect if you're traveling long distances in China!
It also has tonnes of Chinese films and dramas, so it's a great way to practice your Chinese language skills! All of the films come with subtitles which help with understanding, as well as a strange commentary feature which shows people's comments in real-time. All of this is in Chinese, of course, so you can learn some colloquial language by reading these too!
It is very easy to set up, as you can use WeChat pay. If you can't read Chinese, you can get someone to help you press the buttons to get to your downloads area. Once you've used it a few times it will be no problem!
Chinese apps for Android/Apple
7. Chinese Apps: AliPay
Chinese PayPal

Available in English
WeChat pay (read more in Part 1 of our best Chinese apps blog) and AliPay are like Mastercard and Visa… You only really need one, because they both do the same job. However, many Chinese people have both. AliPay is particularly useful for those that want to use Taobao – the Chinese version of Amazon. However, WeChat also used the JD platform (similar to Taobao, but actually quicker) so you can do this on WeChat too.
Going into any store, you should be able to pay via WeChat or Alipay. It is rare that they will only accept one of the two. ?any prefer to have the two, why not? It is also useful since sometimes because, for no real reason sometimes (probably your English name) WeChat won't connect with your card so you can use AliPay as a backup.
Chinese apps for Android 

Chinese apps for Apple
8. Chinese Apps: BaiduWaiMai
Chinese UberEats/Food delivery service

Available in Chinese only
Top Chinese apps #8: Introducing, Baiduwaimai.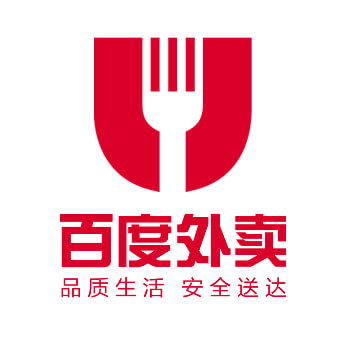 Food is an essential part of life, however, sometimes you just don't want to leave the comfort of your home. While in the west pizza delivery is common place along with a few other fast food places that have begun delivering, in China everything can be delivered. With cheap delivery fees and an inexhaustible range of restaurants to choose from, baiduwaimai will make your life easy and will be your best friend when the pollution sets in and you don't want to leave the house.
Our favourite feature is not just ordering from restaurants, it is the ability to also do your grocery shopping on this app. Fresh fruit, vegetables, wine, bread, toothpaste. When we said anything could be delivered, we weren't exaggerating.
Again, Baiduwaimai may not yet have made the list of Chinese apps in English, but it's a great way to practice your Chinese food vocab..!
Chinese apps for Android 

Chinese apps for Apple
9. Chinese Apps: BaiduMaps
Chinese GoogleMaps

Available in Chinese only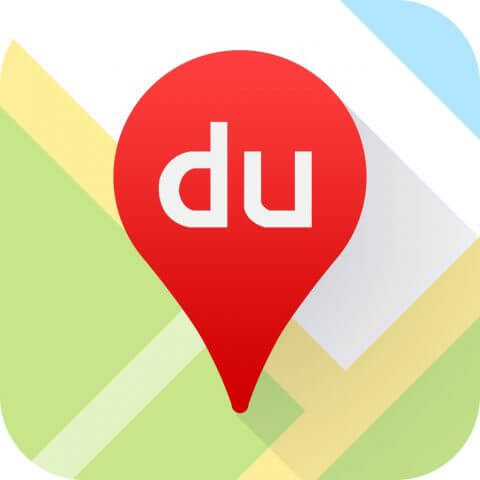 This top Chinese app is China's version of Google Maps. Up until recently, Google maps was blocked by the so-called Great Firewall of China. This has now been lifted, but Baidu Maps still works a lot better than Google Maps. It has much more detailed information and works a lot quicker. You can also send location information, and it generally has better, quicker, and more features than Google Maps. The Chinese really do know how to do things properly!
BaiduMaps in English?
Unfortunately, BaiduMaps in English is not yet a thing… Many of the names will appear in Chinese, however, you can search for areas in English no problem! Definitely a must for navigating China.
Keep your fingers crossed! We never know when China might pull BaiduMaps in English out of the bag, and people can enjoy one of the best top Chinese apps going!
Chinese apps for Android

Chinese apps for Apple
10. Chinese Apps: TanTan
Chinese Tinder

Available in English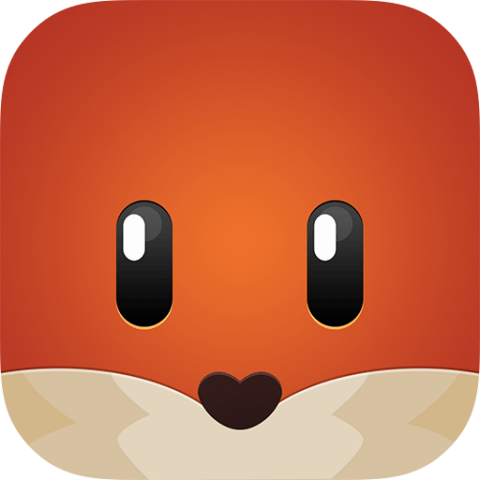 This is one for those lonely hearts of China… Tantan, China's version of Tinder. Again – it works quicker and more efficiently as an app than Tinder, with a great user-friendly interface. If you're after meeting people to practice Chinese, go for dates, or looking for the love of your life… This app may or may not be the answer. Use with caution, and remember that dating in China may be different to what you're used to in your culture!
You will find mainly Chinese users on the app, however, there are also other foreigners that use it. The Chinese people on the app probably won't be able to speak English, so it genuinely is a great way to practice written colloquial Chinese at first. But you may get a bit bored of being asked the same questions over and over again…
Chinese apps for Android

Chinese apps for i0S link
A special shoutout goes to downloading a VPN app for China. This isn't a Chinese app, and therefore not included in the list. However, if you come to China, downloading a VPN beforehand is pretty much essential. Check out our list here for the top 5 free and paid VPNs, and which one to go for.
If you're already in China and find yourself lost without Google, check the post here on how to download a VPN if you're already in China.
In case you missed it: Top Chinese Apps – Part 1
Want more from LTL?
If you wish to hear more from LTL Mandarin School why not join our mailing list. We give plenty of handy information on learning Chinese, useful apps to learn the language and everything going on at our LTL schools! Sign up below and become part of our ever growing community!