What is a VPN, and is VPN illegal in China?
Is a VPN Illegal in China – The Truth
So what is a VPN? How do I get a VPN? Is VPN illegal in China? All very good questions, and you are in luck.
These are all questions we get asked time and time again by new, fresh faced students who are either about to arrive in China, or have just arrived.
With VPN's, it pays to be prepared… you'll find out why as we go on!
Here's all you need to know about using a VPN, how to get a VPN, what is a VPN, and is VPN illegal in China.
What is a VPN?
DEFINITION – A VPN (Virtual Private Network) is a service that conceals a user's IP address, or in other words their location, providing private internet access.
This, in turn, allows the user to access content on the internet that may be censored or restricted due to location.
VPN = Virtual Private Network
What Does a VPN Do?
When initially connecting to the internet, you will first connect to your Internet Service Provider (ISP).
This, in turn, connects you further to any other websites. Every website that you go through or any service you use on the internet will first bypass your ISP – and can also be viewed by your Internet Service Provider.
When connecting to a VPN server (i.e. a server run by your VPN provider), you will be doing so via an encrypted connection.
Still with us… good!
This means that all data that travels between your computer/device and the VPN (i.e what internet services or website you're using) is encrypted so that only you and the VPN server "sees" it.
Your ISP will not be able to track your traffic on the internet, but only see that you are connected to a VPN server.
If anyone is monitoring your searches, you will appear to be accessing the internet from the IP address of your VPN server provider only, and it will be much more difficult to trace back to you.
A VPN provides private internet access, but depending on the VPN you're using, this access may not be 100% private, since the VPN server may be logging or able to view the sites that you are too.
This is the case with many free VPNs, but other more expensive VPNs are much more private. If privacy is your number 1 priority, you can choose your VPN accordingly.
Top Tip:
We definitely recommend downloading one before you get to China, since downloading a VPN in China get can become very problematic and at times stressful if you need to contact family.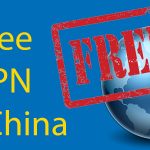 Free VPN for China // 8 of the Best VPNs (for 2022)
Free VPN's for China // The One's You Must Download What is a VPN, why do I need one, and which one is the best free VPN for China? All of these questions, plus much more are answered below! What…
Why Should I Use a VPN?
In China, the websites that are blocked include many popular social media websites such as Instagram, Facebook, Twitter, and Snapchat.
Youtube and (almost) all Google services are also blocked, so in order to access YouTube or Facebook in China, you will need the help of a VPN service.
There are 4 main reasons to use a VPN:
Privacy
Censorship
Unlimited Access
Safety
Privacy:
Use the internet in privacy without others seeing what you're up to.
Censorship:
Use the internet freely without being blocked by any government censorship.
Unlimited Access:
Choose your location depending on where you want to appear from, and be able to access certain websites and services only available in certain countries.
As far as the internet is concerned, you are located in the same place that your VPN is connected to.
So if you're wanting to access BBC iPlayer (which is only available in the UK) whilst you're abroad, you can set your VPN location to the UK and your server will be none the wiser.
Likewise when using Netflix, if a favourite TV programme of yours is only available on the US version of Netflix, you can connect to the US server and enjoy access! Clever, eh.
Safety:
Using a VPN allows you to download and torrent safely.
You can also use public WiFi hotspots safely without having to worry about hackers. Even if a hacker manages to intercept any data, it is encrypted anyway so it's safe.
Do VPN's Work in China?
In short. Yes.
Because of the nature of a VPN, you can use and access them anywhere, but you may have to download a VPN them before you get to the country.
If a country censors its internet a lot, the chances are that it will also not allow VPN usage.
Every other month rumours go around about how China is cracking down and blocking VPNs, and that they will stop working.
Well, we can safely say that they are still working.
You may find internet access more difficult via a VPN connection, especially in cities such as Beijing, is during important government talks.
An example of this was the 19th National Congress of the Communist party of China in late 2018.
Other examples like this pop up when an important meeting is about to take place in Beijing, let's say the President of the US is arriving. Things mysteriously get tighter.
You may notice that your internet speed may slow down when using a VPN.
This is because the encryption and decryption of data require a lot of processing power, as well as the extra distance that your data is traveling.
However, there are hundreds of VPNs that you work and that you can use in China.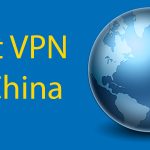 Best VPN into China (2023) || The Best VPN's To Use In China
The Best VPN's to use for China. With the sheer amount of different VPNs available, it is hard to know which is the best VPN into China. Here's our guide.
Is VPN Illegal in China? Can I use a VPN in China
Whether or not it is legal or illegal to use a VPN in China is a very grey area, and the government deliberately make it so.
In spite of the whether it is illegal or legal to use a VPN in China, using it as a (foreign) individual in the country will not cause any trouble.
There are more politically sensitive areas such as Tibet and Xinjiang where you may come across certain issues.
You may have to delete your VPN or your may find that the provider has cut off your phone connection, but instances such as these are rare.
Elsewhere in China, using VPN as a foreigner is incredibly common. In fact, it's more strange if you don't use one.
After all, most foreigners crave access to the aforementioned websites. China also has a habit of blocking websites as and when it feels.
The UK website bbc.com felt the pinch in recent years, but has since had the ban lifted. What China wants, China does!
If China censors their sites then why doesn't it just block all VPNs?
This is a very good point. The simple answer is that many businesses in China need VPN.
A VPN is essential for businesses, and without it, they cannot run as a business in China.
So, China would lose much of its business with international companies that use VPN on a regular basis.
China's VPN regulations from April 2018 are highly directed at companies using a VPN illegally.
As a company in China you may obtain permission to use a VPN.
However, it is illegal if you don't have such permission. It is these such companies that the new rules will be targeting and cracking down on.
Now you're clued up on what a VPN is, and why you need one, the next step is choosing your VPN.
There is a large selection to choose from. Hundreds in fact. Here is a list of our favourite free and paid VPNs that still work in China.
Free VPN vs Paid VPN Services || What's Best For Me?
Free VPN 🆚 Paid VPN Services || Which Should I Choose? Before checking out the pros and cons of Free VPN vs Paid VPN services, it's first important to understand what a VPN service is. 'VPN' stands for Virtual Private…
China VPN – FAQ's
Want more from LTL?
If you wish to hear more from LTL Mandarin School why not join our mailing list. We give plenty of handy information on learning Chinese, useful apps to learn the language and everything going on at our LTL schools! Sign up below and become part of our ever-growing community!