Memrise Review | Should I Download It to Learn Chinese?
Memrise Review || Rated and Reviewed by LTL Mandarin School
Memrise Review: 8/10
Memrise is a great app to help you learn and remember vocabulary. With a massive database of official and unofficial user-sourced content, there is truly an unlimited number of languages you can learn using Memrise – although you'll need something else to supplement your learning!
When it comes to learning Mandarin we don't just teach you how to get fluent in the classroom – oh no, we're so much more than that!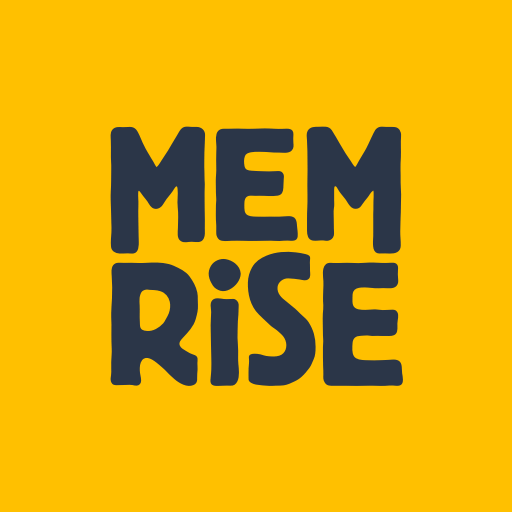 We feel it's our obligation as a school to provide you with the best toolkit towards fluency, because let's face it – there is no correct answer for getting fluent in Chinese.
And of course, in this day and age, apps are all the rage – which brings us knocking at the door of Memrise.
Memrise is a user-generated learning platform which uses flashcards as memory aids.
It specialises in language learning. It's worth knowing that Memrise doesn't just focus on Mandarin as other apps do. Memrise allows you to study over 16 languages in total.
In this article, we review Memrise with our Mandarin hats on and see if it's worth your time.
Memrise Review || Intro & Key Stats

Memrise Review || Pros and Cons

Memrise Review || Cost (pricing)

Memrise Review || What Is Memrise?

Memrise Review || What We Like

Memrise Review || What Should Be Improved

Memrise Review || Other Useful Features

Memrise Review || Free or Paid?

Memrise Review || Social Media Presence

Memrise Review || Yay or Nay?

Memrise Review || FAQs
---
Memrise || Intro & Key Stats
Memrise Key Stats
| | |
| --- | --- |
| Name | Memrise |
| Description | "Why Memrise? … Learn more, faster, with a learning algorithm developed with the best cognitive science." (Memrise) |
| Website | https://app.memrise.com/dashboard |
| No. of Languages Offered | 16 official (100s+ more user-sourced) |
| Price | $8.49 / $59.99 / $119.99 |
Memrise App Key Stats
Memrise || Pros and Cons
For those of you who just want an instant birds-eye look at why Memrise rocks, and why it sucks – here's a quick summary for you.
| Memrise Pros | Memrise Cons |
| --- | --- |
| Ideal for beginners & intermediate learners. | A little repetitive. |
| The free version doesn't restrict you. | Only focuses on vocabulary (with some grammar drills). |
| It uses SRS (something we can't get enough of). | User-generated content can be questionable. |
Memrise pros & cons
This will give you a balanced look at Memrise hopefully.
Memrise Review || Cost (Premium)
| Monthly Membership | Yearly Membership | Lifetime Membership |
| --- | --- | --- |
| 8.49 USD a month | 89.99 USD a year | 119.99 USD |
Memrise Cost
Memrise Review || What Is Memrise?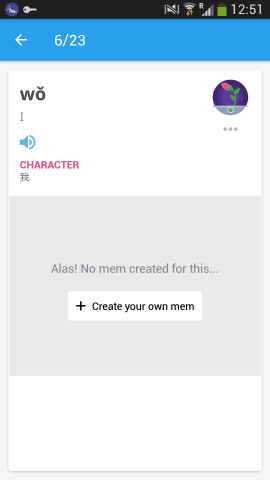 At heart, Memrise is a flashcard app which aims to help you memorize, learn, and retain vocabulary.
This is done through a fun, colourful and gamified user interface with a space fantasy theme.
Often such interfaces can be cluttered, or overly childish, but we feel that the Memrise team has struck a nice balance and the interface both looks, and works fine.
The learning aspect itself can seem like a standard flash card app, but Memrise does certain things a bit differently.
Mostly for the good.
Let's talk about our favourite things and the we'll move onto things that we think should be improved.
Memrise Review || What We Like
One thing we really like is the excellent voice acting.
Often flashcard apps use machine-generated voices or unnatural-sounding human voice actors.
However, for Chinese at least, Memrise uses native speakers with a very natural, but still clear and easy-to-understand pronunciation.
This is especially important when learning Mandarin as the tones can be difficult to make out.
With Memrise, you will stand a much better chance to hear, and thus get used to the tones in Mandarin.

BONUS | Brush up on your tones with our 1 minute guide to tones
Another feature which we liked with Memrise, is that they mix up the types of flash cards.
Sometimes they show you the character and you have to find the English, or they will play the voice, and you have to find the pinyin, and many other versions.
This really helps drill the vocabulary into your head. You also get to practice your listening.
Memrise also has short videos with native speakers saying words, and you have to choose the correct one.
This is a very nice touch, which brings the language alive.
Memrise Review || What Should Be Improved
Chinese Characters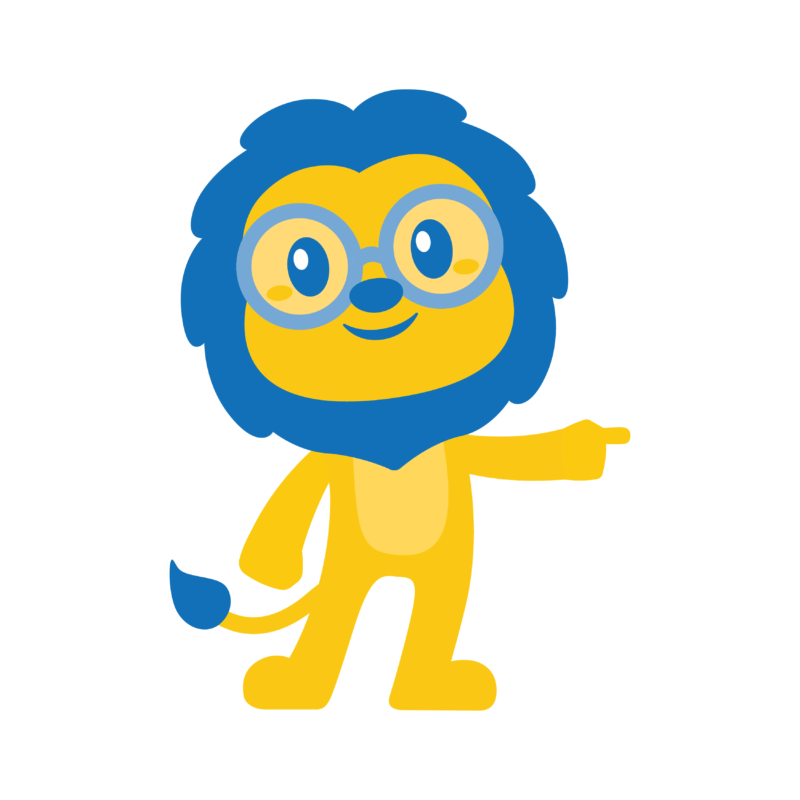 There is one improvement we'd really like to see.
In the lower levels, the Chinese characters could be more obvious. As is, they get somewhat lost on the page (see the image above).
The character should be clear and the main feature of the flashcard – not secondary. Even at a beginner level, exposure to characters is key.
Advanced Learners
Another thing Memrise really need to address, if they want to push their user base further, is content for advanced learners.
We are big believers that this can change the game for Memrise – but it's an area where many apps falter.
Something to work on we say.
We love SRS platforms. Things like Hack Chinese and Anki – they are superb tools for language learners and Memrise falls into that category.
However, with that comes repetition. Now, whilst that's the aim, it's not for everyone and can get dull. The same thing, over and over.
The big bug-bare we find with many apps though – advanced learners.
It seems advanced students can often get forgotten with these apps which it rather bewildering.
Sadly this is the case with Memrise with some of their languages offered. Whilst it's a sound tool for beginners, advanced students have been overlooked, wrongly.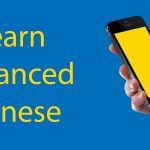 Learn Advanced Chinese || What Should I Be Doing?
Learn Advanced Chinese || It's not easy but it's certainly possible. Kill the conception you can't do it and follow our step-by-step guide to success.
Memrise Review || Other Useful Features
Memrise not only helps you expand your vocabulary but also has a nice system to retain what you have learned before.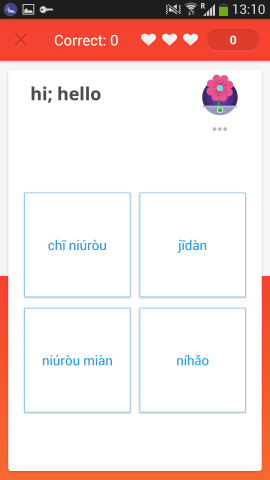 Partially by randomly throwing in words from previous lessons into your current lesson.
They also have a quite frantic, and very engaging timed review mode.
The timer is the background of the app filling up with red. As your time runs out, it really adds to the feeling of urgency of the situation.
Quite fun but maybe not for everyone.
The learning levels are our main gripe with Memrise.
We would like to have seen a more obvious connection between the learning levels in Memrise and the HSK levels.
As is, it can be somewhat difficult to figure out exactly what HSK level to target in Memrise.
If you aren't too bother about taking a HSK exam of course, then this isn't really an issue. If you are going for a HSK Exam, maybe this isn't the app for you.
Memrise Review || Free or Paid?
There is also a paid version of Memrise, which unlocks other options like:
Targeting difficult words when reviewing.
Practice listening.
Pronunciation.
Offline mode.
Grammar help.
Interestingly, Memrise doesn't really publish any details of prices on their main website, instead urging you to sign up for free.
Whilst that is great, there is a pro version too which gives you access to all of the above and more.
BONUS | As with many language learning apps they have offers flying around especially at certain times of the year. We've seen Memrise drop as low as 30USD per year.

OUR TIP | don't pay the full price but look around online for offers (or wait until Black Friday if it's coming)
In our honest and humble opinion, the paid version isn't really worth it.
You get everything you need in the app for free and we believe money is better spent elsewhere.
Memrise Review || Social Media Presence
These days more and more of us are using social media to find new brands that we grow to know and love.
Here at LTL we aren't just avid learners but we love digging deep and really getting to know the people behind the brand.
There's nothing better than feeling at ease with a brand after all so we've done some stalking to see how Memrise fare in the social media stakes.

Here's the deal – Memrise have four social media icons listed on their website:
Facebook
Twitter
YouTube
Instagram
Facebook | with over 750,000 Facebook likes it's safe to say they pass the test with flying colours!
Backing up those likes are over 1,300 reviews for their app averaging 4.6/5 – impressive!
Twitter | over 40,000 followers with regular tweets.
YouTube | over 15,000 subscribers and a video very nearly hitting the million view mark (see below) – the picture is impressive once again. No videos in two months now though (at the time of writing, September 2022).
Instagram | impressive once again. Over 30,000 followers on Instagram with regular posts.
It's safe to say Memrise absolutely blitzed the social media test. Well done team 👏
Memrise Review || Yay or Nay?
So what do we really think of Memrise then?
To sum up, Memrise is a fun and engaging flash card app, with a lot of nice features and options.
Some things, like levels, and characters could be a bit better, and they need to look at developing more advanced content.
The paid version in reality doesn't offer enough in our opinion either. Whilst it's nice that you can access most features for free, it doesn't give you the motivation to make the leap and pay.
The app is solid but wouldn't be top tier.
Given the fact it's free we certainly recommend you download it and take a look. It may well become a part of your language learning portfolio.
---
What about something different?
The great thing about learning Chinese on your phone is that there are so many Chinese phone apps about at the moment.
The only problem is, because of this it's hard to know the market leaders. You'll now know Memrise is right up there but who else?
Check out some of these other great apps for learning Chinese:
BONUS | The only way to get truly fluent in a language is to get speaking with a native speaking teacher. That's where we come in! Check out our 24/7 Mandarin lessons here.
Memrise || FAQs
Where can I download Memrise?
What is Memrise?

Memrise is a user-generated learning platform which uses flashcards as memory aids.
Is Memrise a good way to learn Chinese?

Alongside other apps, this is a good app to have in your portfolio but it shouldn't be your only aid to learn Chinese.
How much does Memrise cost?

Memrise would set you back 8.49USD a month or you could even plunge and take out the lifetime membership at 119.99USD.
Are Memrise well reviewed?

Yes! An emphatic yes.

They have over 1,300 reviews on their Facebook page alone averaging 4.6/5.
Want more from LTL?
Want to learn Chinese from the comfort of you own home? Then our 24/7 Online Chinese lessons might be the thing for you.
We offer a 7 day free trial to all new online students where you can study Mandarin 24/7.
Come and check it out free of charge and see what you think!
If you wish to hear more from LTL Mandarin School why not join our mailing list.