STUDY MANDARIN IN CHINA || INDIVIDUAL CLASSES
Study Mandarin in China at our Chinese School solely aimed at helping you achieve fluency as quickly as possible.
With our fully certified teachers and tailored lesson plans the aim of our individual Chinese courses is to get you ahead fast. You decide what you wish to learn.
That can range from anything between tones and pronunciation to speaking in public situations.
No two lessons are the same and you will experience the Chinese language first hand as you study abroad at our Mandarin School in Shanghai.
This isn't a test, but a way for us to assign you to current level of Chinese. All levels are welcome and you can join for up to one year.
Our Director of Studies will gauge your Chinese level with our pre-course assessment.
Certified teachers to get you ahead fast
Tailored lesson plans
Meet and spend time with other LTL students
55-minute Chinese lessons
No lesson is ever the same
Enjoy support from LTL School
ALREADY IN SHANGHAI? Check out these Mandarin courses for students in Shanghai

Tailored Lesson Plans
You are the Boss – Choose what you want to study
Assessment – We will help you design the perfect study plan
Rapid progression – 1 on 1, it's the fastest way to progress
Materials included – All textbooks and materials included

Enjoy Fast Progress
4 or 6 hours – Everyday, you decide which suits you best
Focus on you – No distractions, just you and your teacher
Intensive – Study Chinese in China everyday
Never lose out – If there is a holiday, your classes are made up

Learn Chinese from the Best
Top Teachers – We employ the best, you are in safe hands
Professional – All teachers have years of experience
No class is the same – Make progress with interesting classes
Loyal – Our teachers stay with us long term

The LTL Family
Support – We are always on hand to help
Students – Mix with our group of students before and after class
Be social – Join us for Lunch and our social events
Personal touch – Every student matters, no one is a number
STUDY MANDARIN IN CHINA // 1-ON-1 CLASSES
Our individual intensive Chinese courses in China aims to get your Mandarin up to optimum level as quickly as possible.
Our three Chinese language programs at LTL School will help you do just this:
Standard Individual Mandarin gives you 20 hours of lessons per week, four hours every day.
Intensive Individual Mandarin offers 30 hours per week, six hours per day.
You can also mix Individual with our Small Group Classes in Shanghai with our Small Group and Individual combined course. Please do contact us if you wish to discuss any of these options further.
Before you come to study Mandarin in China you will receive an assessment from our Director of Studies.
This will allow us to gauge your current Mandarin level.
This assessment can be done over Skype or Whatsapp and is a basic conversation, not a test. This helps us create the perfect study plan for you.
Mandarin courses start on any Monday of the year at LTL School. You decide on the length of the course; we provide the expertise.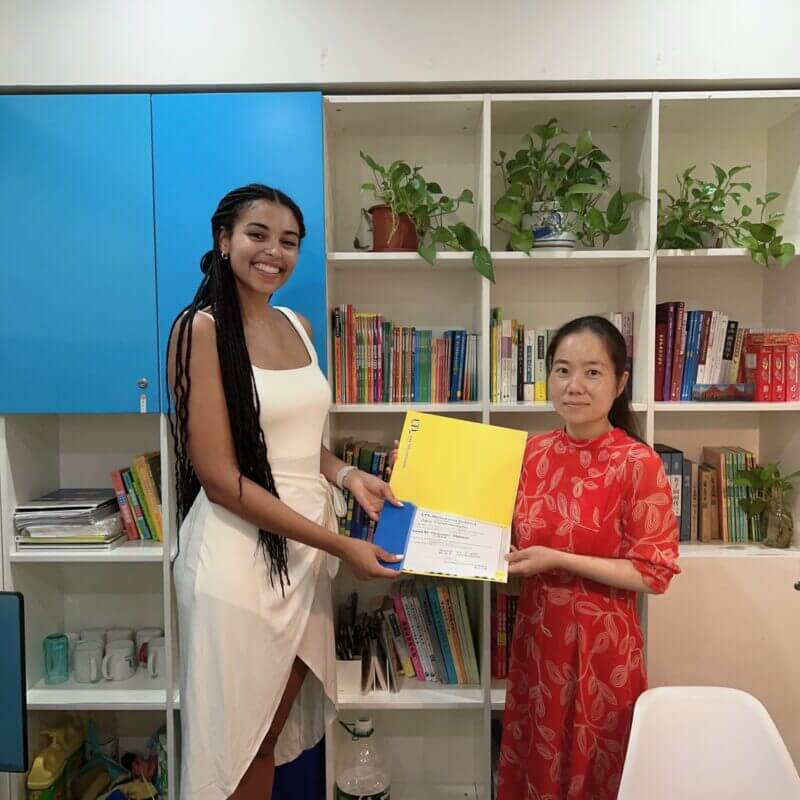 | Course | Standard | Intensive | Small Group & Individual |
| --- | --- | --- | --- |
| Hours per week | 20 (1-on-1) | 30 (1-on-1) | 20 (group) + 10 (1-on-1) |
| Start Dates | Any Monday | Any Monday | *Small Group Start Date |
| Duration | 1-52 weeks | 1-52 weeks | 1-24 weeks |
*Small Group Start Dates can be found on this page.
NOTE – These are adult classes, for children's classes you can look at our online kids classes or our under 18 programs.
Additional Programs
We offer two additional programs to further enhance your experience learning Chinese in Shanghai.
NOTE || These are program upgrades and cannot be purchased on their own. You can only purchase these programs if you have already made a 1-on-1 booking with us in Shanghai.
Shanghai Safari

Fancy something different? Enjoy getting out the classroom?

That's exactly why we've created the Shanghai Safari. There is no better way to learn Chinese in China than in real life situations. Go shopping, enjoy ordering food or use public transport. You'll learn and use day to day essentials in the Shanghai Safari.

You will be accompanied by a certified Mandarin teacher who will teach you the vocabulary you need. You will then receive feedback and before you know it you'll be using Mandarin on the streets everywhere you go.

These programs are upgrades and can only be purchased on top of an Individual Chinese course.

Warm Up – Before setting off on the adventure you will be briefed by your teacher. You will study Chinese vocabulary and structures to help you on the way.

Safari – We have 20 different Shanghai Safari's for you to embark on that range from speaking to a property assistant about pricing of houses to asking a shop assistant where to find your favourite brand of clothing.

Cool Down – You will review the lesson with your teacher and see what you did well, and where you slightly went wrong. You will also be suggested alternative phrases you could use. Learning Mandarin is all about making mistakes so do not be afraid. Approach with confidence and enjoy the Safari.
Discover Shanghai

Chinese culture is so important to Chinese locals and Shanghai has it in abundance. Whether it's a trip to gorgeous Yu Garden, People's Square or one of Shanghai's many soaring skyscrapers.

This is another specifically designed outdoor program that gets you out of the classroom and learning Mandarin in China.

You will meet your teacher at our Mandarin school in China and go to a different location each day.

All Chinese language levels from A1 to C2 can partake

Explore different sites in Shanghai each lesson

20 hr/wk of your 1-on-1 classes will be upgraded to Discover classes

The upgrade can be applied for a maximum of 2 weeks

You are responsible for any purchases made during your Discover classes
| Program | Number of Weeks | Price in CNY |
| --- | --- | --- |
| Safari Upgrade | 1 | 600 |
| Safari Upgrade | 2 | 1,080 |
| Discover Upgrade | 1 | 1,200 |
| Discover Upgrade | 2 | 2,160 |
FREQUENTLY ASKED QUESTIONS
Where will my lessons be?

All your lessons will take place at our Chinese School in downtown Shanghai.

The area is in the heart of Shanghai located right near the South Shaanxi Road Metro stop in Shanghai.
I'm not sure if I should book group or 1-on-1?

Group classes are general for students who are at a beginner or intermediate level.

If your Chinese is of a higher level we'd put you straight into a 1 on 1 class. 

Individual courses are also ideal for people who want their Mandarin to increase fast. If your budget doesn't stretch so far it might be worth checking out our courses in Beihai which offer a 40% discount.
What can I do outside of the classroom to improve?

Immersing yourself is very much down to the individual. There are a number of things we recommend to speed up your Chinese further.

A homestay with a Shanghai family is probably the main thing we'd suggest. This is a great way to implement your Mandarin outside of class.

We offer some great homestay families and 80% of our students actually use a Shanghai Homestay as their choice of accommodation. You can also check out our Chinese Immersion Programs for more details on Immersion and speedy Chinese progress.
Can I study in other cities also?

No problem. Check out our pricing calculator to put a program together.

After that you can contact us for a more detailed look at your plan.
How do you prepare my lesson plan?

The assessment with our Director of Studies before your Mandarin course in China starts is important.

We'll be able to gauge your level of Chinese and work out a plan for you. We'll also listen to you and what you aims and goals are. We discuss your plan with you and assign you the perfect teachers.

This allows us to create an ideal Mandarin study plan so you get the most out of LTL when you come and study Chinese in China.
Do I lose classes during Chinese holidays?

You will never lose a class at LTL.

If there is ever a Chinese holiday these classes will be made up or another teacher will step in to take over your lessons.

These details can be discussed if need be.
Can I learn Shanghainese too?

We offer Shanghainese courses so absolutely, if you wish.

If you want to find out more about Shanghainese visit our dedicated page or chat to our team in Shanghai.
Do you offer Online courses too?