Study Mandarin in Singapore 1-on-1
Study Mandarin in Singapore with individual Chinese classes, the fastest possible way to learn Mandarin.
Picking individual classes allows you to tailor the course exactly how you want.
We can genuinely teach you whatever you want.
Want to read a newspaper in Mandarin?
Need specific vocabulary practice for your job?
Want to just learn how to speak in Mandarin?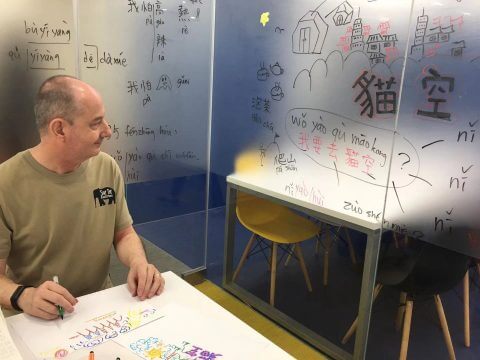 Study Mandarin in Singapore
Choose 20 or 30 hours a week
Completely tailored program
Fully qualified teachers
Pre-course preparation with us
Become part of the community
Make faster progress than you ever thought possible
We can teach you whatever you want and that is the beauty with studying Mandarin in Singapore individually.
We also provide you with a pre-course assessment. This gives us an idea of your goals and aims so you can get straight to it when arriving and not lose valuable hours.